Not enough facial hair to rock the manly look? Men are considering transplants
Growing a beard or even a goatee is near impossible for some people. But facial hair cultivation has been gradually increasing for the past decade. CNA Lifestyle looks at this growing trend.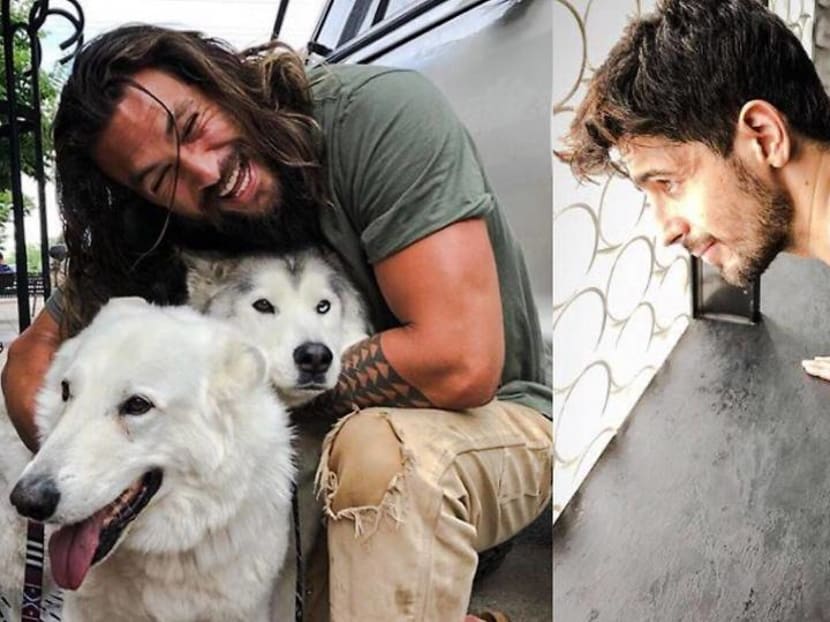 You want Jason Momoa's rugged, devil-may-care facial hairscape but can only manage whiskers on your upper lip even after weeks of not touching the shaver. 
Or you might have some success with the weekend scruff – except for those bald patches that make you look like you have alopecia on your face.

Is growing facial hair turning out to be more impossible than attaining those six-pack abs? If that's your situation, it's nothing personal. Sometimes, your genes just aren't gifted in that area.
Still, it doesn't help that celebrities such as Venom's Tom Hardy, Thor's Chris Hemsworth – and closer to home, Bollywood star Sidharth Malhotra, and local leading men Pierre Png and Adrian Pang – sprout designer stubble seemingly just by rolling out of bed.

HAIR FOR SUCCESS

It's not just you who has hirsute aspirations. "Men want something more to differentiate their looks from the others, and sporting a signature beard or goatee could be the answer," said Dr Harold Ma from Freia Medical. 
Add to that the popularity of scruff on famous faces such as Robert Downey Jr, Ben Affleck and even some Korean movie stars five to seven years ago, and you have a facial hair renaissance, he said.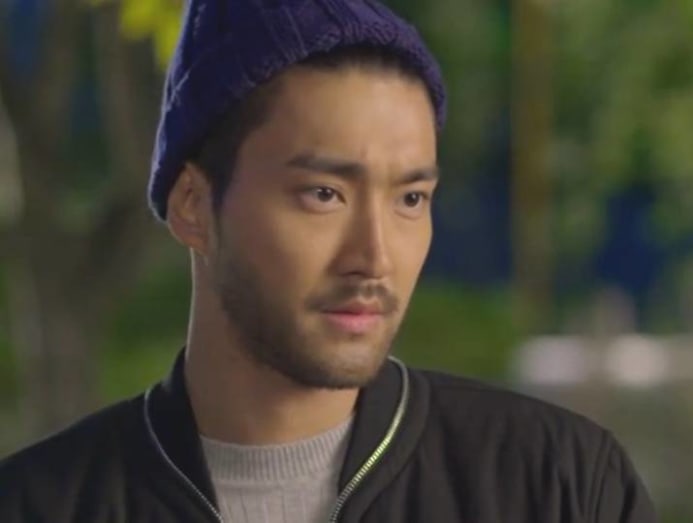 Facial hair cultivation could also be part of the growing acceptance that men now have the licence to be vain. "It is widely accepted that men should go for procedures and treatments to make themselves look good. This trend has been gradually increasing since about 10 years ago," said Dr Kelvin Chua from SL Clinic.

That is all well and good if you can sprout a respectable crop of stubble before five o'clock. For those who can't, hope comes in the form of hair transplants – on your face. 
"We had an interesting case of a man who felt his engineering opinions were not taken seriously. He looked too young and wanted to look more mature with a hair transplant," said Dr Ma.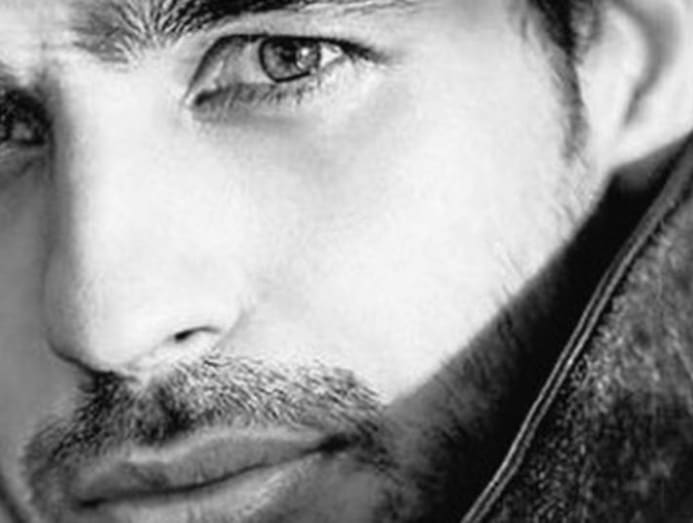 Dr Chua, whose team has attended to more than 2,000 cases, said that it is not just Chinese men – typically genetically disadvantaged in the facial hair department – who have opted for the procedure. "We get men from a wide range of races. Even their job scope is non-specific," said Dr Chua.

He added: "Their ages are typically above 30 and below 50. This may be due to the fact that male pattern hair loss can start as early as 30 years old and worsen over time. Men over 50s may not care as much or the hair loss may be far too severe to have good results."

Another group of individuals who are likely to seek facial hair transplants are sexual reassignment patients. "Their requests are not too different from the routine requests for facial hair," said Dr Ma.

BEARD TRANSPLANT

Facial hair transplants aren't any different from the ones done on the scalp. First, healthy hair follicles are extracted from the back of the head as they are usually strong and lack DHT receptors, which, according to Dr Chua, makes them less vulnerable to the progressing male pattern hair loss affecting the patient. 
The extracted hair is "processed and preserved", then implanted into the planned area such as the chin, jaw or sideburn.

"The transplanted hair will not be rejected as they are made up of your own cells," said Dr Chua. However, because the beard area receives a lower blood supply than the scalp, the follicles' survival rate may be 90 to 95 per cent, although this varies from individual to individual.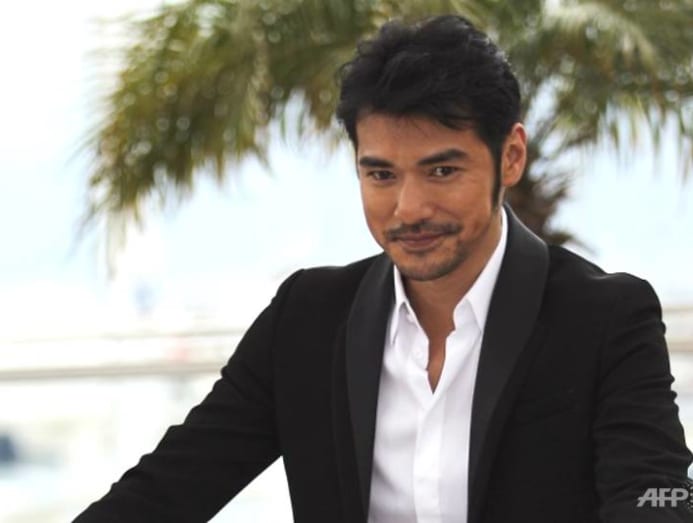 He added: "The transplantation typically takes between a few hours and half a day, depending on whether we are doing the whole beard or partially. A thousand follicles typically take about four hours but even this duration can vary, depending on the complexity of the case." 
Dr Chua said that facial hair transplant patients usually need 500 to 3,000 follicles each. If more than 3,000 follicles are used, two sessions may be required.

Facial hair transplants are popularly requested to "create or enhance" a patchy goatee, or what Dr Ma refers to as the basic design. From there, he can connect the goatee with chin straps, underlip triangle, and jaw straps to link the basic design to the sideburns to create a designer scruff, he said.

"It depends on what the patient wants exactly, the density of the facial hair, how big an area of facial hair he wants to create. A thorough discussion in person is most helpful. Usually, patients will show sample photographs of what they would like to achieve. There are also apps that can simulate facial hair on a photo," said Dr Ma.

We had an interesting case of a man who felt his engineering opinions were not taken seriously. He looked too young and wanted to look more mature with a hair transplant.

Once transplanted, the follicles will take about two weeks to stabilise and take root, said Dr Chua. This means being gentle on your new facial landscape and keeping your fingers off the scabs that follow. 
"Other things to avoid are smoking, drinking alcohol, vigorous exercise, and prolonged sun exposure," he said.  
GETTING THE LOOK

The stubble or scruff used to be known as the five o'clock shadow – or the look of a man down on his luck. Not anymore. From the red carpet to fashion spreads, it lends instant "manliness" and ruggedness to the face. And don't the ladies love that on a man.

Even better, it can make weak jaws look stronger, camouflage acne scars like your BMT face paint.
If you are able to grow facial hair (or if you are now able to after a little help, and having stayed away from smoking, drinking, exercise, and prolonged sun exposure), Quester Ng, head of education at men's salon, We Need A Hero!, has tips on how best to groom and shape it.

LET IT GROW

Let your facial hair grow for at least four weeks. Those with a rounder face will need to grow it slightly longer. The length and density will help give the illusion of a slimmer face. To counter the itch as your facial hair grows, use a mild scrub to remove dead skin cells and a good moisturiser to soften the skin.

HOW TO MAN-SCAPE
Most men prefer a denser goatee and a slightly shorter length elsewhere to sculpt the face. A defined lip area makes you look more chiselled. For the face, trim the beard gradually towards the cheek.
If you have a thick neck, trimming the beard gradually towards the jawline will give the illusion of a squarer jaw to match your neck. Those with slimmer necks can get away with a scruff line below the jawline all the way to the Adam's apple but stop right there; keeping your beard beyond your Adam's apple will make you look unkempt.

​​​​​​​​​​​​​​TRIM EVERY FORTNIGHT

Once the growing is done, trim your stubble every two weeks. Depending on your beard density, a good length for denser beards would be 4.5mm, and about 6mm if your beard is sparse. Also, tidying the moustache away from the lip will ensure a scruff that looks sexy without looking overly manicured.