Caught in the rain? Here's how to keep your white sneakers in pristine condition
Clean them, and get rid of scuffs and markings on different materials, from canvas to leather and suede.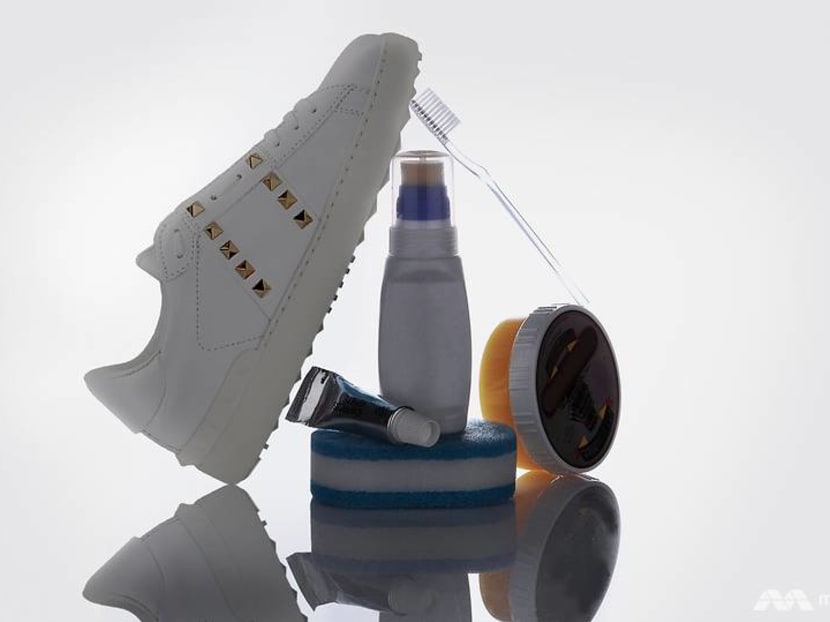 White sneakers have become every stylish woman's go-to kicks, pairing effortlessly with summery floral sundresses, minimalist shirt-dresses, jeans, shorts, athleisure get-ups and even clubwear.
While they're definitely easy on the feet, it's hard to keep them easy on the eye, being the dirt magnets that they are.
Here's CNA Lifestyle's definitive guide to keeping them looking box-fresh and as pure as driven snow.
ASSEMBLE YOUR WHITE SNEAKER CARE KIT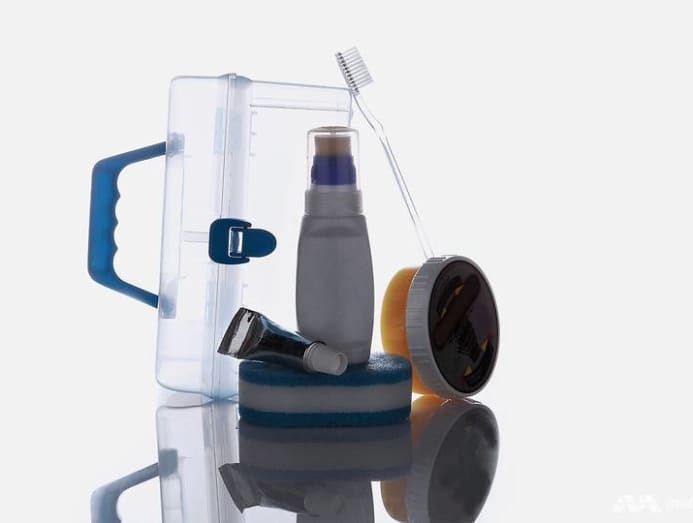 This comprises the following items: A stain- and water-repellent spray or a white candle, a shoe brush, a toothbrush, a dishwashing sponge, whitening toothpaste, baking soda, laundry detergent or dishwashing liquid, bleach, soft, clean rags (cut-up old T-shirts are great), wet wipes, melamine sponge, a mesh laundry bag, a stain remover pen, white shoe polish, white nail polish, and nail polish remover.
BEFORE YOU WEAR THEM FOR THE FIRST TIME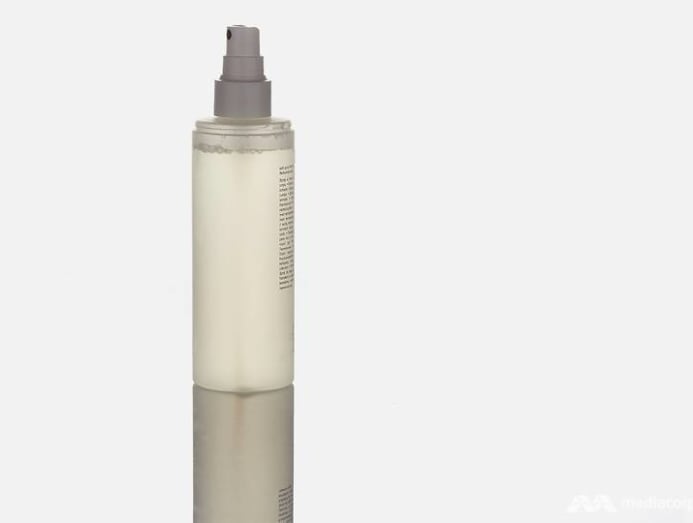 Be patient and pre-treat your sneakers (especially if they're canvas) with a stain- and water-repellent spray. This will help create a protective barrier against water and grime.
CHECK THEM CAREFULLY AFTER EVERY SINGLE WEAR
This will enable you to spot and treat any stains ASAP, which is important because the longer you let a stain set, the harder it will be to remove.
Even if your shoes look clean, it helps to give them a quick once-over with a wet wipe. If only the sole is dirty or scuffed, moisten a melamine sponge and rub gently to remove the marks. 
If your sneakers are dirty, brush off any dried dirt or grass clippings, then clean them. If your sneakers are wet because you got caught in the rain or you spilled your cold brew coffee onto them, clean them immediately.
At this point, you'll realise that leather sneakers are easier to clean than canvas or mesh sneakers as all they need is usually a wipe down, as opposed to a full wash.
DON'T FORGET THE SHOELACES
Always remove the shoelaces before cleaning your shoes. Soak them for half an hour in a soapy solution before placing them in a mesh bag, and tossing them into the washing machine with your other white laundry – clean shoes with dirty shoelaces is not a good look. Better still, have a few spare pairs of white shoelaces on rotation.
HOW TO CLEAN YOUR CANVAS/MESH SNEAKERS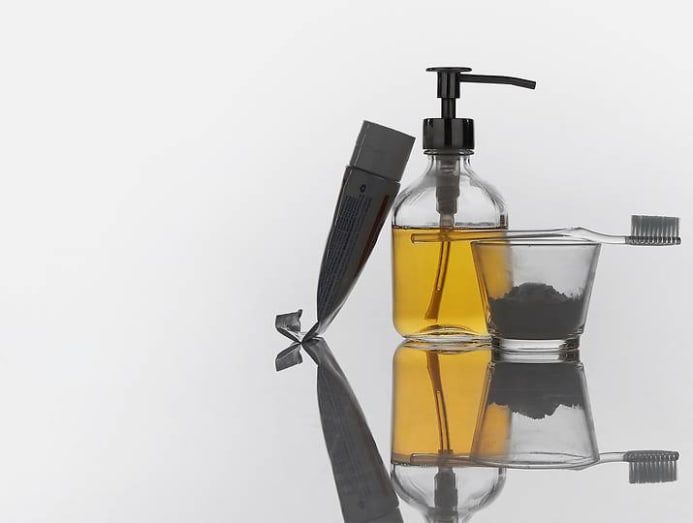 Pre-treat serious-looking stains by rubbing a paste of toothpaste, baking soda and water, and leave on for about 30 minutes. Add a teaspoon of laundry or dishwashing detergent, and a teaspoon of baking soda to a large bowl of water. Scrub the shoes with a toothbrush dipped in the soapy solution, spending more time on stains and scuff marks.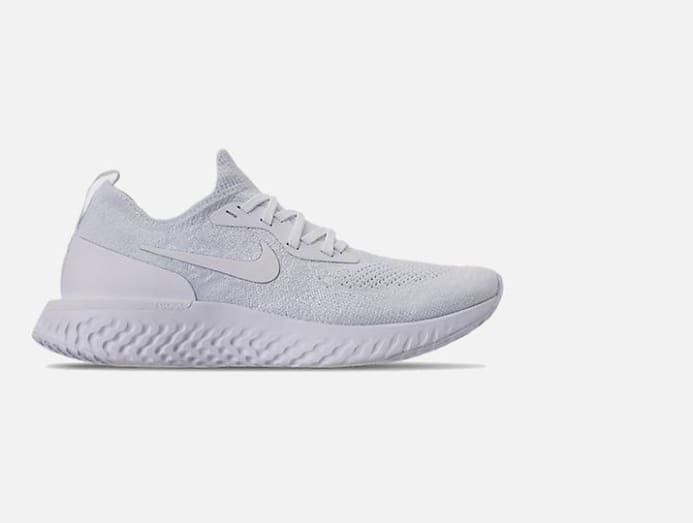 If the toothbrush or soap solution gets too dirty/muddy, make sure to rinse the toothbrush off and replace the soap solution. After scrubbing, blot the shoe with a damp rag, stuff it with face towels, and air dry away from direct sunlight as that can cause the soles to yellow. 
HOW TO CLEAN LEATHER SNEAKERS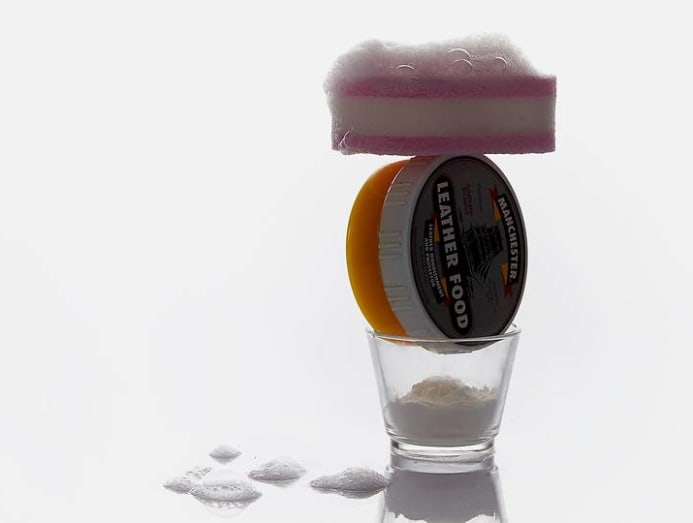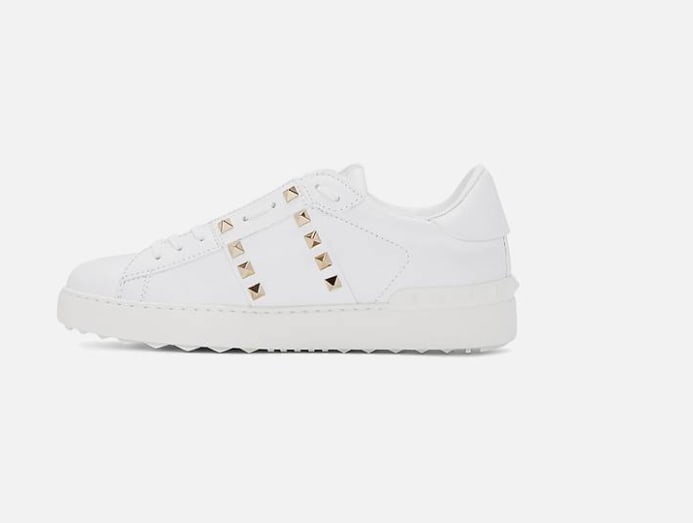 HOW TO CLEAN SUEDE/NUBUCK SNEAKERS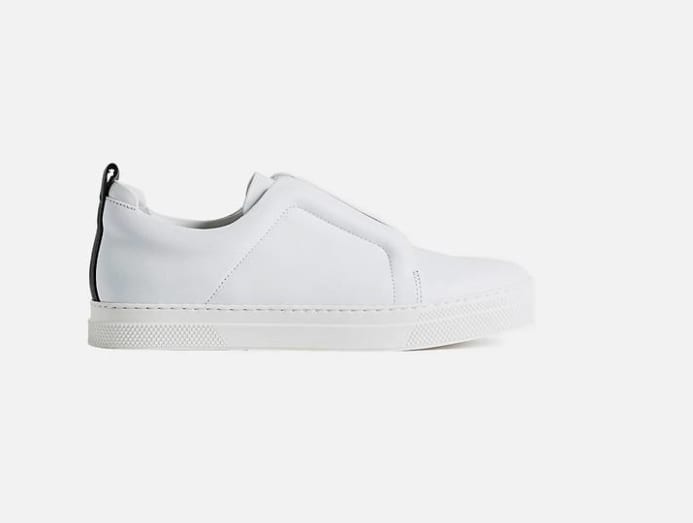 You can't wash them or even get them wet. Your best bet is to head to the stationery store, buy a white eraser and gently rub it on any marks.
SOME EXTRA POINTERS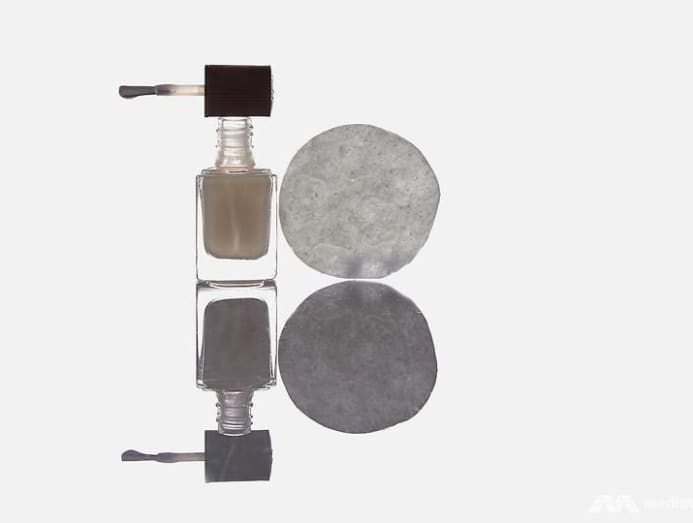 Camouflage small pesky scratches and marks that refuse to budge with white nail polish.
Remove cuff marks off the soles with a cotton pad dipped in nail polish remover.
Carry wet wipes and a stain remover pen with you. These will help you deal promptly with any white sneaker mishaps.
You want your sneakers to smell good too: Make deodorising shoe inserts by pouring baking soda and a few drops of your favourite essential oil into a pair of old socks, and tie the end of each sock. Stuff into your sneakers in-between wears.