Buy less, save money: Practical ways to make your clothes last longer
Should you keep or chuck the plastic cover after the trip to the dry-cleaners? Here's the answer, as well as all you should know about washing and storing your favourite clothing.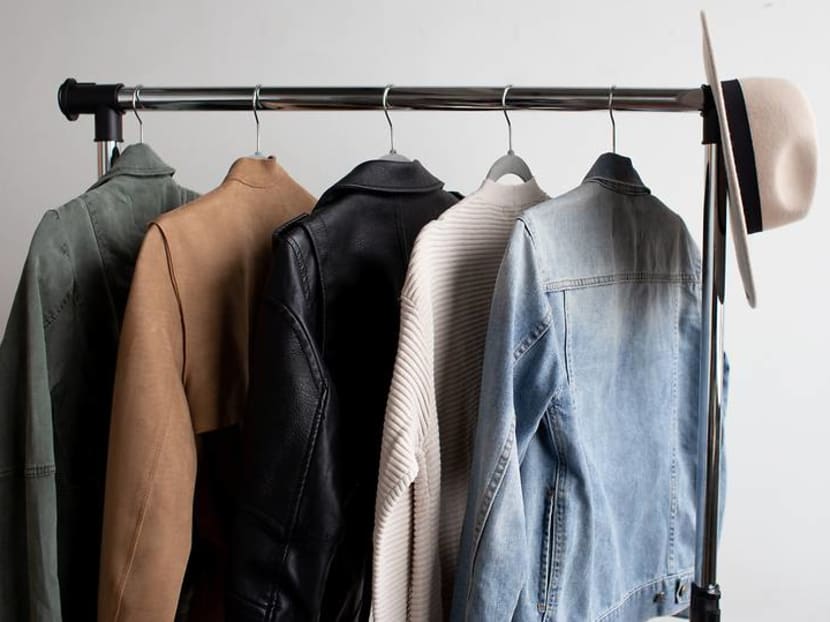 We may be living in the age of disposable fashion, but no one wants a closet full of clothes that do not last beyond one season. Trends and quality aren't the only factors that determine how long you hold onto a garment – the level of care you give them is also important, especially when it comes to pieces that you'd want to wear forever, if possible.
Your precious Gucci, Louis Vuitton and Hermes stash will thank you.
Hand-wash your delicates, use laundry bags and tackle stains as soon as they occur – these are the basics of garment maintenance. But there's a lot more you can do to help your fashion purchases go the distance – follow these tips and learn how to wash and store your best clothes like an expert.
READ THE CARE LABEL
It's worth taking a minute to study the washing instructions, especially if you don't want to risk damaging an expensive garment by washing it the wrong way. Doing that might also save you some money – for example, some silk or cashmere items can actually be hand-washed and do not necessarily need to be dry-cleaned. Such garments are usually marked "dry clean" instead of "dry clean only".
DRY-CLEAN ONLY WHEN ABSOLUTELY NECESSARY
Dry-cleaning is done with chemical solvents, which may shorten the lifespan of certain fabrics when used too often. You can't not clean clothes when they get dirty – so what can you do about it? Try to wear your dry-clean-only clothes on an even rotation and, as far as possible, wear them a second time (or more, for jackets) before you send them to the dry cleaners.
TAKE OFF THE PLASTIC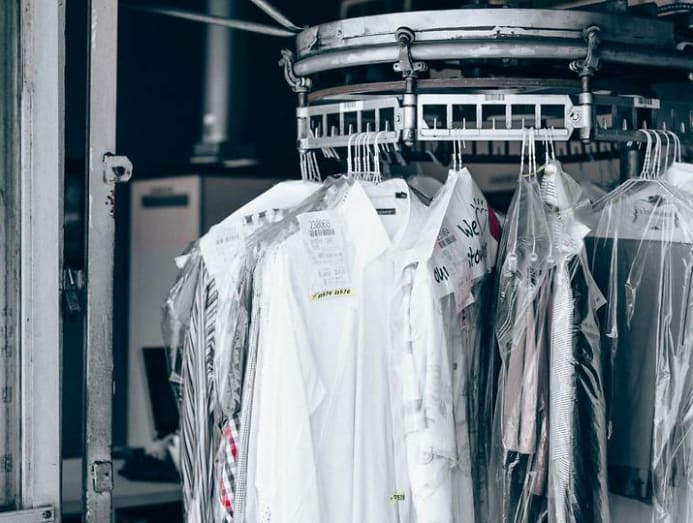 Always remove the plastic cover from your dry-cleaned garments and air them for a bit before keeping them in your closet, sans the covers. This releases the residual dry-cleaning chemicals trapped underneath the plastic, which can damage the fibres of fabric.
Plastic vacuum bags and boxes are also not a good choice for storing winter clothes, despite what most people think. Natural fibres, such as wool, need to breathe – store your sweaters and down jackets in cotton dust bags or canvas boxes instead, if you want your outerwear to last. To ensure that humidity is kept to a minimum, put charcoal packs inside to the bags or boxes.
TURN CLOTHES INSIDE OUT
Protect items that have a transfer or embellishments on them by turning them inside out before putting them into the washing machine. The same should also be done for jeans with dark washes – this will prevent the dye from fading prematurely.
DO UP ALL THE FASTENINGS
Make this a habit before loading your washing machine with laundry – button up all your shirts and zip up pants and skirts, so that they won't snag the other items in there. Doing so will also prevent them from stretching out during spin cycles.
PUT A SPIN ON IT
Sweaters tend to shrink if you tumble-dry them in the washing machine, but leaving them out to dry could take days, sometimes. Here's an ingenious way to get a sweater to dry faster without destroying it – throw it into a salad spinner and get to work on it. You'll find that the whizzing motion will already remove most of the moisture.
USE THE RIGHT HANGERS
Hangers come in many shapes, sizes and materials – using the right ones will preserve the shape of your clothes. The best you can go for are velvet hangers with rounded corners – these provide grip so that garments won't slip off and won't cause unsightly "shoulder bumps" to form on clothes.
Some other types of hangers you may require in fewer numbers: Thick, wooden hangers that are good for retaining the form of structured garments such as coats, jackets and blazers; and clamp hangers for pants and skirts, which won't leave pinch marks on your clothes like clip hangers typically will.
SHAVE, IF NEEDED
Some fabrics are especially prone to pilling, which can make a garment look like it has seen better days even though you've worn it just a couple of times. There's not much that can be done to prevent pilling, but there definitely are ways to deal with it.
You can easily remove the balls of fibre with a fabric shaver, or if you can't get your hands on one, simply use a disposable razor (but not those with a lubricating gel strip). Cashmere sweaters, however, should be handled more carefully and always de-pilled with a cashmere comb.