Face masks are the new fashion accessories: How to match these with your outfit
These may be mandatory, but that doesn't mean you're stuck with wearing something that makes you look dowdy. Here's how you can turn them into style statements.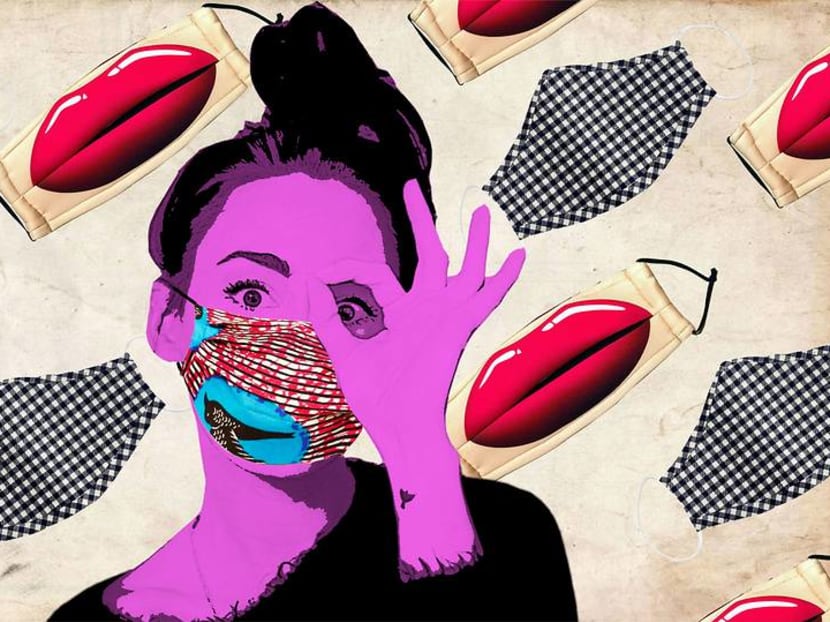 Even as you're making plans to step out in Phase 2, the face mask will remain part of our "going-out" gear for an indefinite period of time.
Even if disposable surgical masks are now much more readily available, it might be less wasteful and more economical to put on a reusable fabric mask in situations where you won't be in close contact with other people. The latter also provides an added perk by offering aesthetic appeal for those who are style-conscious.
Is the fabric face mask a fashion accessory? It certainly can be, looking at the many interesting designs that have been produced ever since the battle with COVID-19 began. From designer versions that cost jaw-dropping sums of money to affordable ones that do the same job for much less – the choices are varied indeed.
Since we have to live with the face mask, why not learn to embrace it? Make covering your face a little less tiresome with stylish designs that provide protection without cramping your style. You'll need quite a few pieces to put on rotation – begin with these chic picks and learn how to mesh them with your style sensibility, while not compromising their protective capability.
THINK ABOUT BALANCE
If you often wear clothes with prints, an unpatterned fabric mask will work better with your outfits. Think plain black is a tad boring? Jazz things up with a collection of masks in different colours. Alternatively, if you'd really like a mask with a loud print, tone down what you're wearing on your body and allow your face gear to take the spotlight instead.
If you have returned to the office and are working in a corporate setting, a fanciful face mask might not set the right tone for your workplace's dress code. Stick with masks in solid, neutral colours or the subtlest of prints, and save the funky prints for non-workdays.
CHOOSE THE RIGHT FABRIC
Fabric is everything when it comes to face masks – it will affect wearing comfort as well as whether you look smart or sloppy. Generally, thicker and stiffer fabrics like cotton have more form to them, and will look more presentable than those made with soft jersey.
We've even seen some fabric masks made out of silk and satin, which honestly are materials that are unlikely to hold up well against sweat and oil produced by the skin. Remember that there's also moisture in your breath, which will show up very clearly on these types of fabric.
Is a triple-layer construction absolutely necessary? There are no hard and fast rules about this, although it shouldn't be so thick that it'll affect the ease of breathing. In any case, there are mask liners and inner filters that you can purchase and use with your fabric mask for increased comfort and improved functionality.
CHECK THE SIZE AND FIT
Unfortunately, one size may not fit all when it comes to masks, and sizing options are not exactly wide-ranging, particularly for surgical masks. Many makers of fabric masks are, however, offering their wares in two sizes and also provide the exact measurements, as well as the option of tie fastenings, should you need a more customisable fit.
Triple folds or a moulded front construction are standard requirements – they ensure that the nose and chin can be securely covered and create space for ease of breathing. Check for these features before buying your mask.
In the market for a new mask? Here are some options: 
FREE MOVEMENT'S PLUMP LIPS TRANSFORMATION FACE MASK, S$30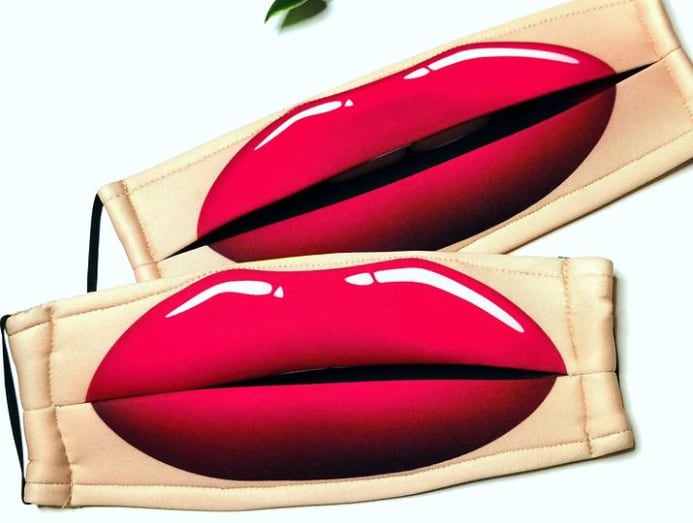 The neoprene fabric mask "transforms" when you laugh, showing off "your pearly whites". Part of the proceeds goes to the ARC Children's Centre, a non-profit charity that cares for children with cancer or life-threatening illness.
MADEWELL'S NON-MEDICAL FACE MASKS, S$31.60 FOR 3
Classic prints of gingham checks, Glen plaids and tiny Swiss dots give these triple-layered masks a subtle dose of interest and style. They are made from leftover fabric scraps that would have otherwise ended up as waste – which translates to benefits for the environment.
HOMESITE'S TOILE WASHABLE FABRIC FACE MASKS, S$65.40 FOR 3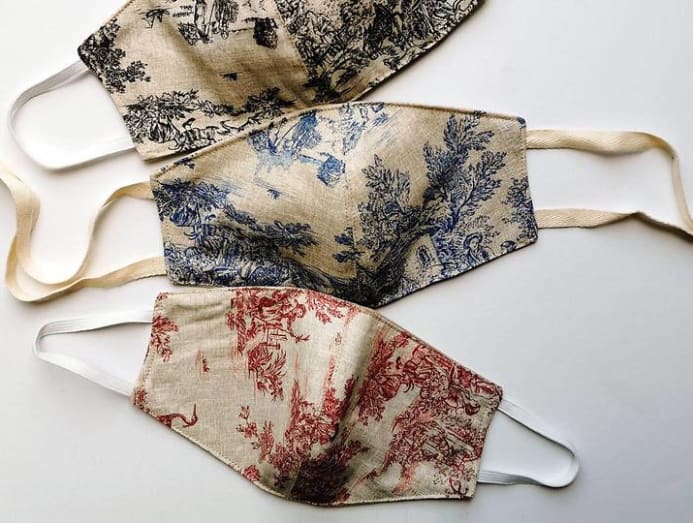 These pretty masks will go perfectly with your Dior Toile de Jouy bag and don't come with a designer price tag at that. They are made with two layers of 100 per cent cotton fabric and come with a choice of elastic ear bands or fabric ties.
Available on Etsy here.
SHOPBOP'S LE SUPERBE NO CHELLA FACE COVERINGS, S$36 FOR 2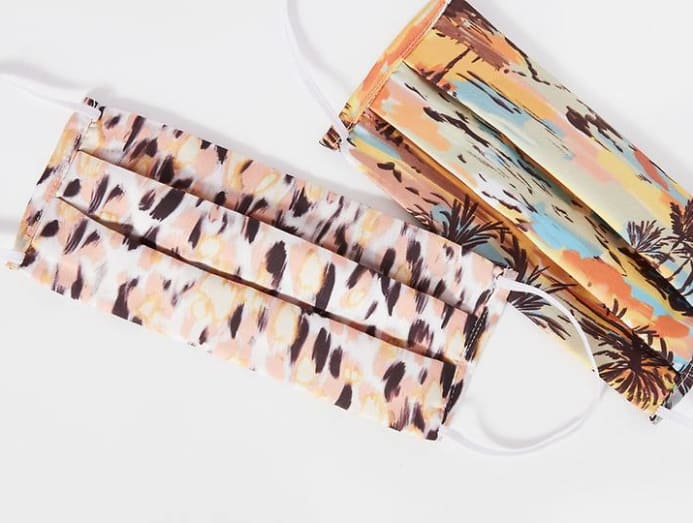 Since masks cover quite a large area of the face, why not make an artistic statement with the expanse of space? These painterly designs do just that.
Available on Shopbop here.
NILI LOTAN'S NL FACE MASK, S$16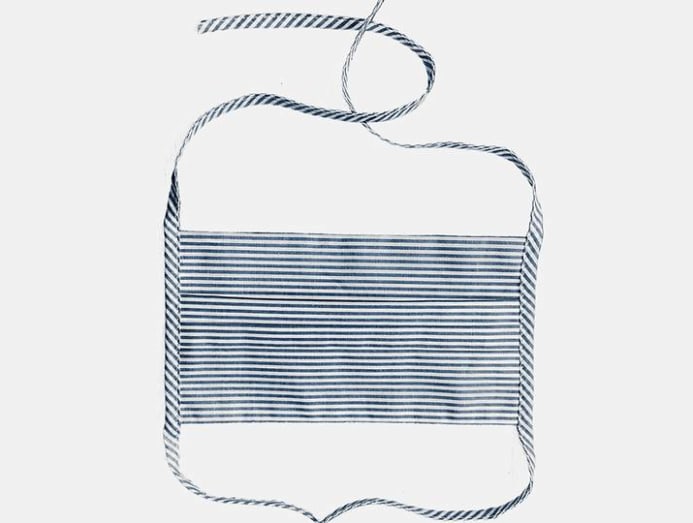 A simple, striped mask is kind of like a Breton tee – it'll pair well with the majority of your clothes and is a classic item of perennial chic.
LITTLE ODD FOREST'S FOREST HONEY BEAR FACE MASK, S$32.90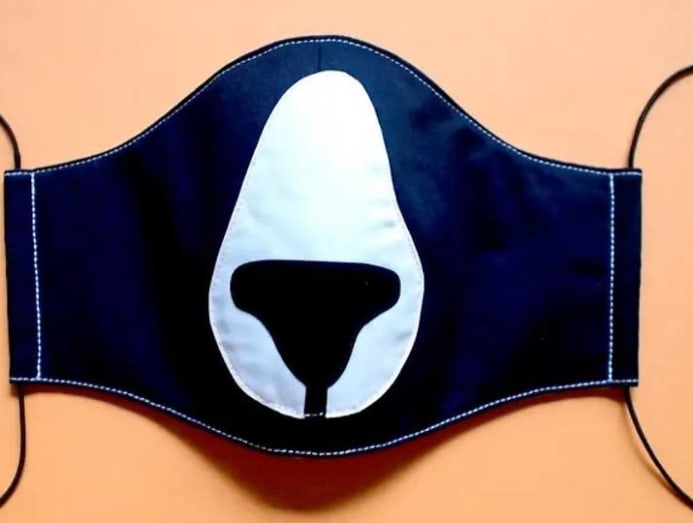 There are also other options such as Fantastic Fox, Michief Monkey, Bunny Rabbit, Kooky Koala and Jungle Tiger, just to name a few. You decide what it's going to be.
https://www.littleoddforest.com/
OLIVE ANKARA'S ETHNIC FACE MASK, S$19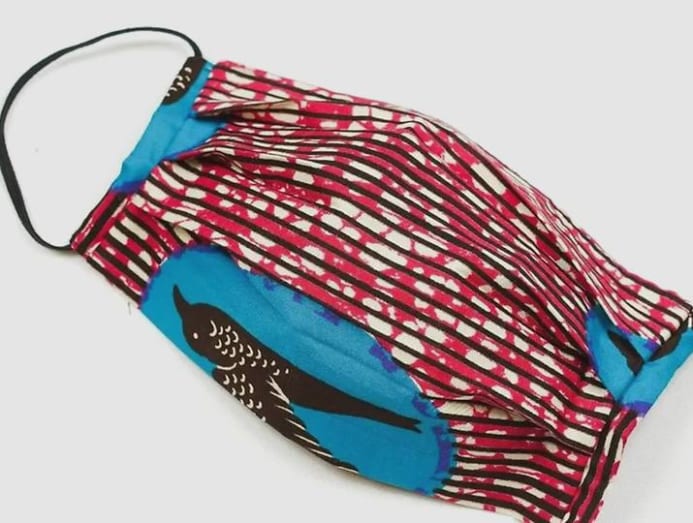 Not only are these super cool-looking, the makers have thought of everything – adjustable ear loops to offer a customiseable fit, its cotton wax material is breathable, reusable, washable and reversible, there's even a pocket to fit a surgical mask for added protection. A portion of its proceeds will go in aid of migrant workers and the underprivileged.