Your leggings too sheer or tight? How to choose the right one for the gym or yoga class
Roll-down waistbands and the embarrassing possibility of the dreaded camel toe – activewear makers reveal tips and tricks for avoiding these workout faux pas. Plus, we pick the best options in the market now.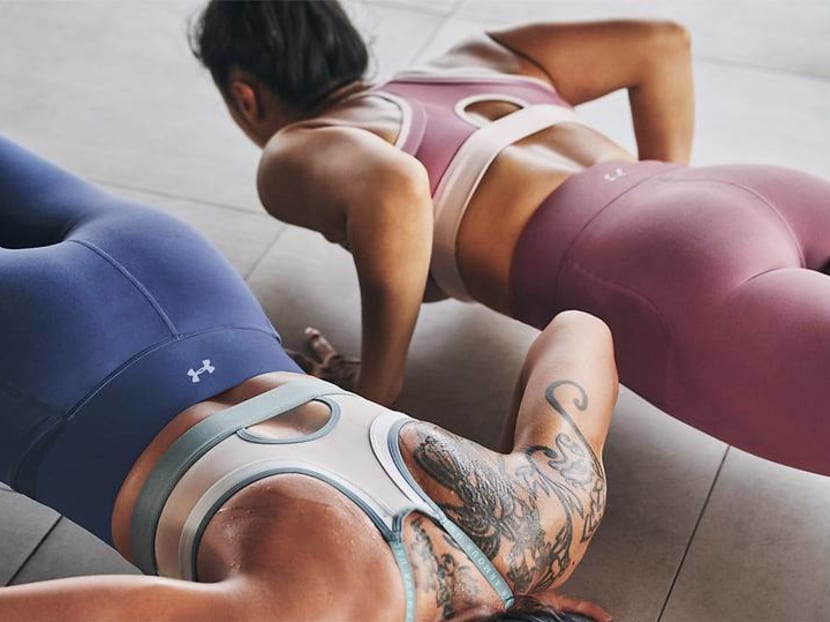 The hallway to your gym or yoga class is no different from the runway. Like it or not, you're definitely going to get several once-over glances from listless peers who are waiting for entry into their respective classes. Naturally, you want to give them something to look at right?
But before you dive feet-first into the most outstanding pair of leggings money can buy, let's back up for a minute. These days, leggings don't come cheap and there are far too many pitfalls when shopping for these costly tights. 
So how should one navigate the potential pitfalls of roll-down waistbands, a too-sheer derriere and the dreaded camel toe?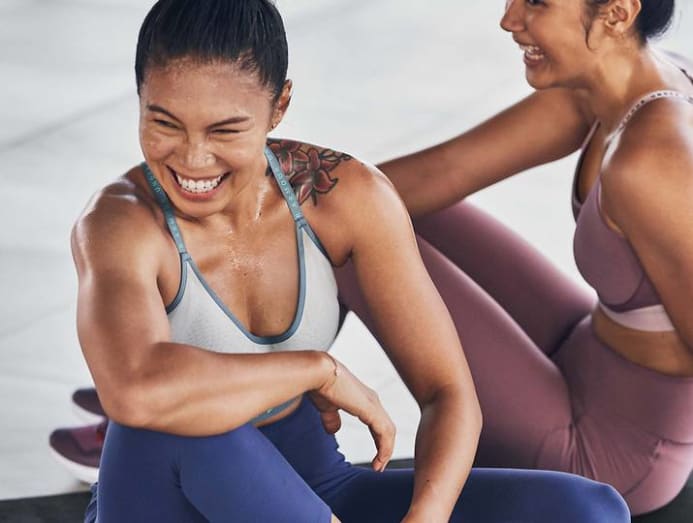 DON'T FORGET TO ACTUALLY TRY THEM ON FIRST
According to Sylvia Lim, founder of Vivre Activewear, "a good pair of tights should feel extremely comfortable and doesn't require frequent adjustments."
As sizing varies from label to label and cut to cut, the only way to pick out a pair of leggings is by trying them on. "Head to the physical store to try them on for yourself. Pick out a few popular styles and try them on in different sizing – depending on whether you prefer a snug or looser fit," she said.
And just because a pair of tights looked awesome on your classmate doesn't mean it'll have the same effect on you. Because every body is different, what works for others may not work for you.
A good pair of tights should feel extremely comfortable and doesn't require frequent adjustments.

When trying on leggings, don't just stand there. Make use of the opportunity to roadtest the leggings by moving in them. "I encourage customers to do some jumping, squatting and stretching in the tights to make sure it holds up well," said Lim.
Keep your eye on the mirror during the roadtest. Look out for fabric sheering when you bend over and pay attention to whether the waistband shifts or rolls down. Are there unsightly folds in the nether region or are the hems gaping around the ankles?
"If any of that happens, either you are wearing the wrong size or the fit/fabric of the leggings isn't working out for you," said Lim.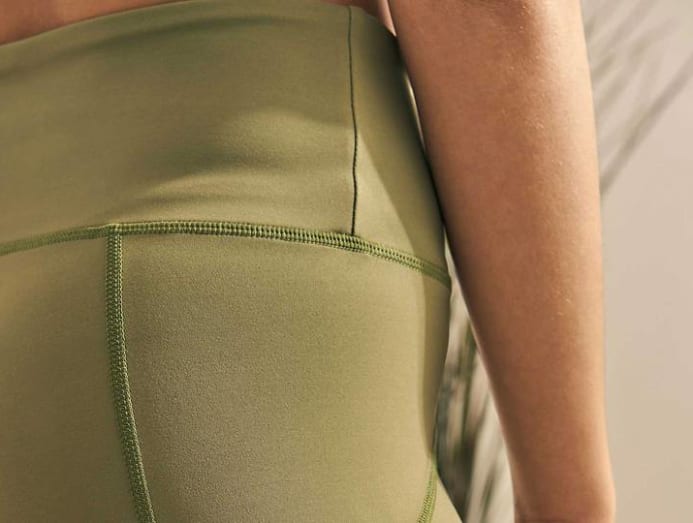 COMMON MISTAKES? WRONG SIZE AND TOO SHEER  
Buying the wrong size is the most common mistake when shopping for leggings, added Lynn Chong, founder of Rangoon Active. "The other mistake we tend to make is buying a pair of leggings that is too sheer," she added. "While it is understandable that we want the thinnest possible leggings in this tropical climate, there is a huge difference between breathability and stretchability."
Buying the wrong size is the most common mistake when shopping for leggings.

When it comes to activewear, two-way stretch (only stretches sideways) just won't do. Which is why non-stretchy cotton tights splitting down the middle is not uncommon when worn for exercise. 
For complete freedom in movement, you're better off with four-way stretch (stretches across the width and length) materials such as spandex and lycra. "A good pair of leggings should stretch well, without becoming sheer, and yet still feel breathable," explained Chong. 
Big brand names are no guarantee for a good fit.

Big brand names are no guarantee for a good fit. "I've bought leggings that were expensive but unfortunately, they did not wear on well at all," she said. "The main thing you need to look out for when shopping for leggings, is to find a brand that makes quality leggings for your body shape."
Scroll down for a list of affordable leggings that are built for form and function.
UNIQLO AIRISM TIGHTS, S$29.90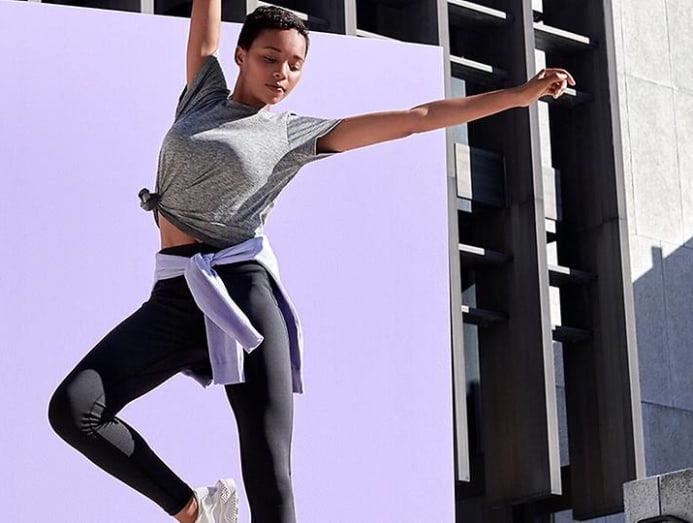 The low price point isn't its only winning quality. These tights boost UV Cut technology that protects skin from harmful UV rays, as well as moisture-wicking DRY technology and a cool-to-the-touch AIRism function that releases heat and moisture so the wearer always feels cool.
VIVRE ACTIVEWEAR NOVELTY ELITE PERFORMANCE TIGHTS, S$79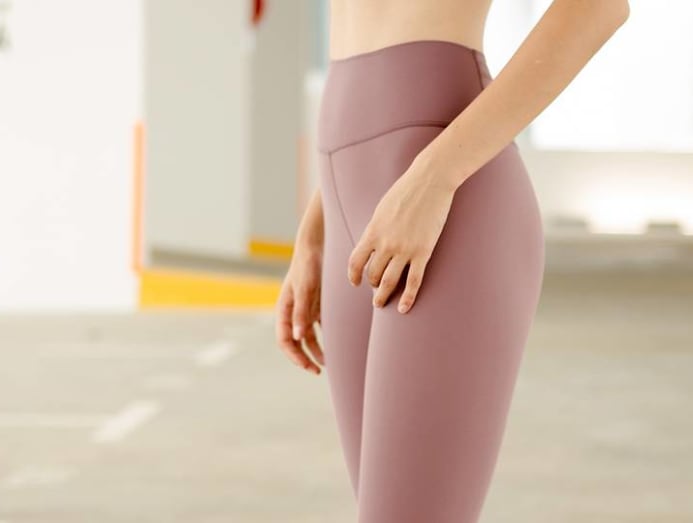 Fit is everything when it comes to fitness tights. The brand's premium Elite line is designed with the Asian body frame in mind. Enhanced compression fit means you put your best curves forward and its no-dig, mid-rise waistband takes care of muffin-tops. Its refined moisture release technique improves breathability, too.  
RANGOON ACTIVE ISABEL 7/8 LEGGINGS, S$72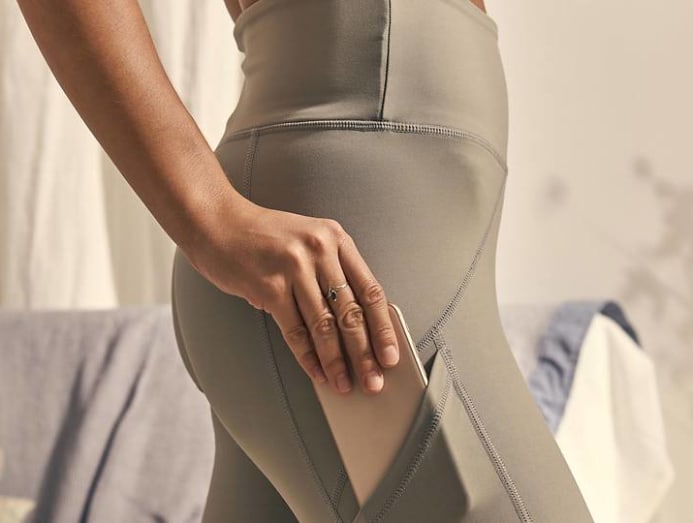 The devil is in the details. It's high-waisted, so you never have to worry about the waistband rolling down. It's got side pockets, so the locker key, hair slides, entry card and mobile phone are kept safe. The ankle-grazing 7/8 length is particularly flattering for petite girls to fake endless legs. And it's got "odour control" so you can still smell fresh as a flower even after a sweaty hot class.
KYDRA ACAI MOVEMENT LEGGINGS, S$78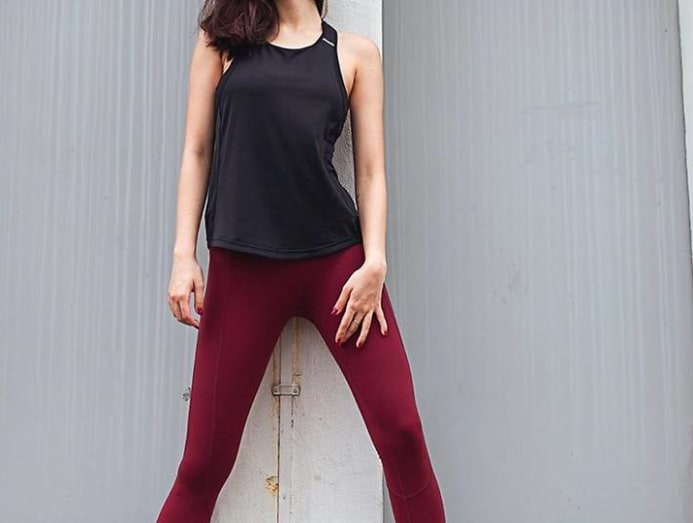 Homegrown activewear Kydra's claim to fame is, in fact, a pair of men's gym shorts. The two-in-one flex shorts were such a hit, a woman's version quickly followed. But interestingly, it's the leggings that have garnered a loyal following. Users especially like the soft material and elegant gemstone colour chart. Sizing tends to run small so size up if you're between sizes.     
UNDER ARMOUR MERIDIAN TIGHTS, $89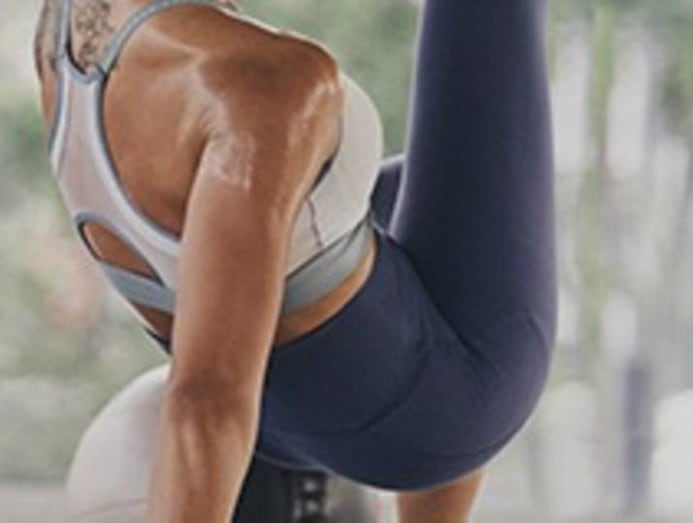 Do compression tights feel too restrictive? Then you'll love this specially-engineered "chill leggings" that are made of fine fibers from UA's signature sweat-wicking material. 
But don't let its soft-to-the-touch texture fool you into thinking that it's not going to hold up against your high-intensity workout. Its updated ergonomic design keeps seams off high abrasion areas and a four-way stretch construction significantly increases durability. This new-to-the-market style will drop in April.