Virtual apps, WhatsApp texts: How to shop for beauty products in a pandemic
Companies such as Sephora, SK-II and Clarins are using creative technology to make socially distanced, contact-free shopping a breeze.
There are many simple things we took for granted before the pandemic hit, and one of them that is unexpectedly missed is the way we used to do our shopping.
Even if most retail stores have reopened now, going out to buy something is not quite the same as before, especially when it comes to beauty shopping.
Gone are the days of freely browsing the beauty counters, and testing out the latest makeup colours. With contact-free and social distancing measures still in place, feeling and trying out beauty products as you please is no longer possible for the time being.
Unfortunately, this makes it harder for us to decide whether a beauty purchase is worth the money – after all, we don't want to blindly buy a pricey product that turns out to not suit our skin type or skin tone, and then end up not using it.
Beauty brands, however, have quickly readied themselves for these challenges. Besides making their goods available for purchase online, many of them have rolled out contactless and convenience technologies, as well as one-to-one concierge services to help customers secure the products they want more easily.
Whether you prefer to shop online or go into the stores for your beauty needs, we dare say the way you go about procuring them now has changed considerably.
Will this be the future of the beauty industry? We certainly hope for the return of the good old days, although some of these modern technologies are set to stay indefinitely. Here's how these are helping beauty brands conduct business in lieu of the traditional mode of shopping.
CONNECTING WITH THE CUSTOMER
For many businesses, going online has become the first order of, well, business. Most international beauty brands have traditionally kept sales over the counter – even if some of them may already have websites – since customers want to experience the products in person.
While some brands like Clarins have already been conducting sales online way before the pandemic, other "department-store" beauty names have not. Which is why a large number of them have launched concierge services that will continue for an indefinite period, even though they have now reopened their retail outlets.
What this means is that you can easily reach out to beauty brands including Chanel, Dior Beauty, YSL, Kiehl's, Sulwhasoo, Lancome, Bobbi Brown, Armani Beauty, Shu Uemura and SK-II via one of these ways – making a request on their websites, or simply by sending them an email or a WhatsApp text.
A beauty consultant will then get in touch with you to facilitate your order requests, and will be ready to answer any queries and provide the guidance you may need. Your order will be delivered to your doorstep in a matter of days, along with a selection of samples (applicable only to some of the brands).
How's that for personalised, one-to-one service? We are inclined to beat the queues at the malls and shop for our beauty must-haves from the comfort of our homes instead.
THE AGE OF ZOOM
Of course, beauty-shopping isn't quite the same if you can't see, feel or try on the products in person, is it? While all that can no longer proceed while the risk of coronavirus contamination and transmission still exists, technology can fortunately help bring us closer to the physical experiencing of beauty products even if it can't entirely replace it.
Besides providing free product samples with your purchase, beauty brands are also offering live video consultations should customers need visual aid. To do this effectively, brands like Aesop, Clarins and Kew Organics have opened up online bookings for one-to-one consultations over video calls so that their staff can demonstrate application techniques and show customers how products should be used.
At the same time, it helps if the beauty advisor can actually see the condition of the customer's skin before they can effectively recommend a regimen that will help improve it or tackle a certain issue. It also allows them to assess your skin tone, so that they have a better idea what makeup colours will suit you.
VIRTUAL BEAUTY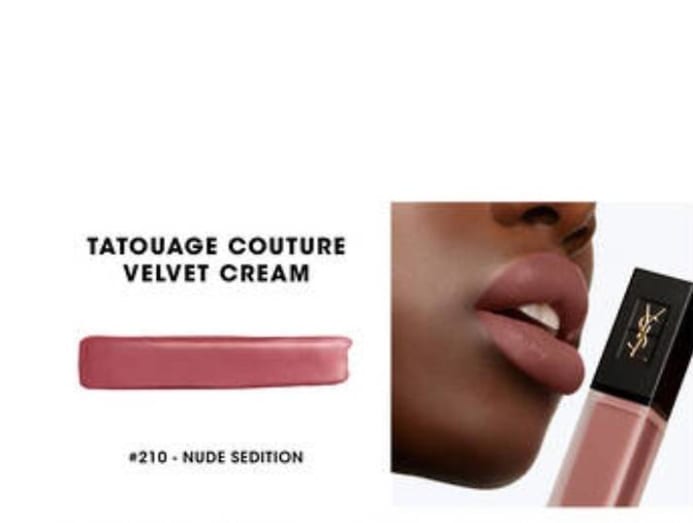 We are always hearing about how artificial intelligence will change the world and, right now, we are witnessing how it is changing the face of the beauty industry. It's true of so many other aspects of life now too and we've never appreciated technology more than at times like these.
The virtual makeup try-on is not exactly a new thing, but it has advanced by leaps and bounds since the last time we tried it. While primitive versions of such applications produce an effect that is flat and unrealistic, the latest iterations that utilise technologies like facial detection and mapping are honestly quite impressive.
YSL Beauty, Chanel, MAC Cosmetics, Charlotte Tilbury, Armani Beauty, Clarins and multi-brand beauty emporium Sephora are among the names that have already deployed the technology on their websites or apps. It essentially works like a photo or video filter, allowing the user to try on the colours of many different types of makeup products via the camera of your mobile device or computer.
You'll be surprised at how sophisticated the latest virtual try-on applications can be – some will even allow you to put together an almost-complete makeup look from the eyes to the lips, while others allow you to adjust the intensity of the colours.
They can even produce an accurate translation of the product's finish, mimicking the velvet finish of a matte lipstick and the high shine that a lip gloss will produce. Glitter eyeshadows actually shimmer when you virtually try them on while "putting on" an eyeshadow palette produces a blended look composed of all the shades that the product holds.
Of course, these virtual images can never be completely accurate when compared to how the product will actually look on you, but in these times, we'd say they are as close as you can get to the real effect if you really need to get your hands on some new makeup, stat.
SHOPPING OUTSIDE
Most retail outlets may have reopened in post-circuit-breaker Phase 2, but shopping at your favourite beauty counters or stores is not what it used to be. Apart from having your mask on, product testers are no longer freely available for customers' use, while the beauty advisors are advised not to help apply products on you in order to keep service as contact-free as possible.
Sephora is one step ahead in this aspect, having launched a new Scan to Interact feature on its app. Even if you can't try a product that you're interested in, you can always refer to those who have actually bought and used the product before. Use the Sephora app to scan the barcode on the product, and it'll instantly bring up info on usage and ingredients, as well as ratings and reviews.
WHAT LIES AHEAD
While we all can't wait for life to return to normality, it's oddly interesting to see what new solutions businesses have up their sleeves. It's also a timely shake-up for beauty retailers and those who are quick enough to adapt to the situation will reap the benefits – not just for right now but also in preparation for the future as well.
Managing director of L'Oreal Singapore, Iris Lam, affirms this and points out that technology is currently providing connection and safety for consumers, not just online but offline as well.
She also shared the company's plans for employing more technology to engage its customers: "This will definitely mark a shift in the 'new normal' of beauty shopping, as we balance consumers' concerns for hygiene with the trend towards product personalisation and consultation." 
She added: "We'll continually build towards this future for the beauty industry with AI apps that allow realistic makeup and hair product testing, digital platforms and tools for skincare assessment, and more to come as we develop touchpoints that benefit consumers."