How to easily style your own hair like Song Hye-kyo and Rebecca Lim this party season
Can't bring yourself to make an appointment with the hairdresser every time you have to attend a party? Make it happen with your own two hands.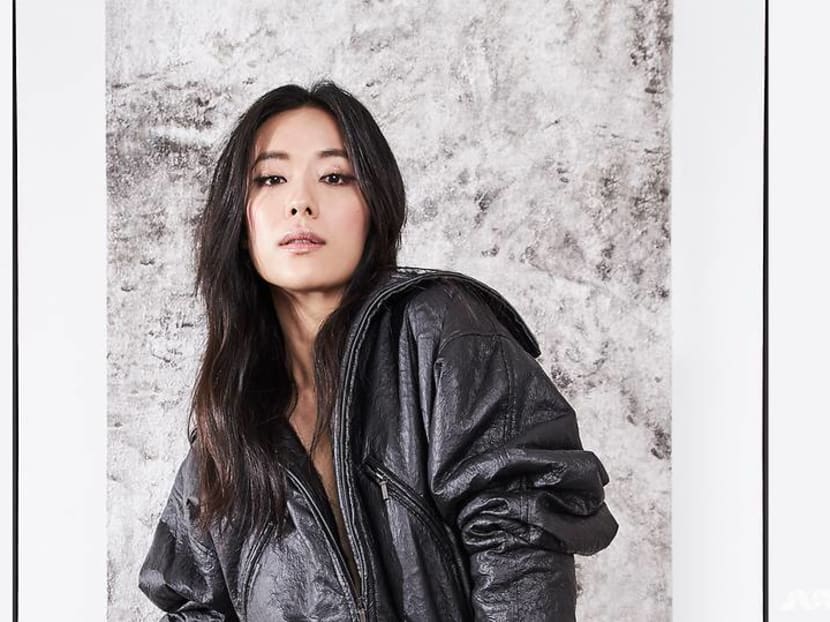 Party season is upon us, which means it's time to let your hair down and have a little fun – literally, that is. The best way to complete your festive ensemble is not just with the right accessories, but also with gorgeously styled hair that's perfectly chic-appropriate for the year-end festivities.

Yes, you could book yourself an appointment with your hairdresser every time you need to put yourself together. But if that seems like a bit of a time-suck to you, it might be better to consider learning how to style your own hair instead.
Getting your hair done on your own might seem a little daunting, but there are multipurpose tools out there like the Dyson Airwrap, for example, that take a lot of the effort out of the task. You're able to get numerous styles out of one gadget, it's easy to use, and is comparatively gentler on the hair.
Fried hair is never a good look, regardless of the season.

Essential tools in place, and you're ready to up your festive style game by several notches. We've taken celebrity inspiration from Song Hye-kyo's bouncy curls, to Zoe Tay's pixie cut, to Rebecca Lim's blowout.
Don't worry, there's nothing too complicated here that might require a handful of bobby pins or half a can of hairspray. All you need is a little practice.

GIANNA JUN'S GLAM CURLS

A glamorous head of curls is a perennial party favourite for those with long tresses. You're not the only one who bought the Airwrap because of that curling barrel that seems to magically draw hair up into perfect spirals using just hot air. It really does produce beautiful, bouncy curls – but we suggest you take a little preventive action before our crazy-humid weather brings those curls down.
Here's how to keep your curls looking buoyant: Make sure you style with damp – not dry nor wet hair – and always set each curl with a cool shot of air.

Styling products are an absolute must if you want those spirals to last. Work hair mousse into damp hair before you start curling. And when you are done, set them with either an anti-humidity spray or hairspray – use with a light hand as too much product will weigh down those spirals and encourage them to unwind.

SONG HYE-KYO'S BEACHY WAVES

An al fresco gathering calls for a fashionably casual hairstyle like beachy waves. Think undefined waves – not curls – with plenty of texture and a slightly tousled finish. To create the curls, manually wrap your hair around the curling barrel – just like how you would curl your hair around a curling wand.

The ends of the hair should be straight – instead of pressing them against the barrel, hold on to the ends with your fingers while waiting for the wave to set. Follow with a shot of cool air.
The same styling products that you would use for curls are necessary here, except that you may want to add on a texturising spray to create that "piecey" effect that will give your waves that modern edge.

REBECCA LIM'S CLASSIC BLOWOUT

Who doesn't love a good blowout? It's not really a hairstyle, to be exact, but having your hair – whether mid-length or long – blown into a perfect state instantly upgrades dull, shapeless tresses into shiny, goddess-worthy hair.

Dry wet hair until it is slightly damp, then use either the firm smoothing brush (if you have naturally voluminous hair) or soft smoothing brush attachment (if you have fine hair that tends to look flat) from the underside of hair to blow the top two-thirds of the hair length straight.

Finally, use the round volumising brush attachment on the ends of the hair, moving it inwards towards you as you brush through hair to give the ends volume and shape. If the crown of your hair tends to look flat, use this attachment to add oomph to the areas where you need some volume. After hair has completely dried, gently run the same brush attachment through hair with the dryer on cool setting.
To finish, spritz an anti-humidity spray all over your hair to keep frizz at bay throughout the day. When using any type of styling spray, always spritz it on at a distance (at least 30cm) away from your head. While doing so, move the can around your head to evenly "cloak" the entire hair surface in the mist.

ZOE TAY'S MODERN PIXIE

Here's how you can give your short hair oomph and texture for an edgy, party-appropriate style. Use the round volumising brush to create volume around the crown of the head and to sculpt your fringe or give it shape.
If you have a pixie with longer lengths, you can use the curling barrels to create a wavy texture in your hair – use the same technique described above for creating beachy waves.
You'll want to apply a pre-styling cream before you start, and finish with a texturising spray or a light hair wax.

In partnership with Dyson.