Face value: It is now possible to soothe sensitive, irritable skin in just one hour
CNA Lifestyle went to Milan to road test Estee Lauder's new Advanced Night Repair Intense Reset Concentrate. Colour us impressed.
I have sensitive skin. The simple act of washing with an electric face-cleansing device is enough to turn my skin slightly pink and, sometimes, even patchy. Anything from dust to dirt and even my own perspiration can trigger flare-ups like redness and bumps. There's not much I can do when that happens other than to ride it out.
So when CNA Lifestyle was invited to Estee Lauder's launch of a new formula that is said to soothe skin inflammation in an hour flat, I was definitely game.
In Milan, the American skincare behemoth also launched "The Night Is Yours", a brand new platform in Milan to share its expertise in night-time skincare regime. Chinese celebrity Yang Mi, Korean celebrity Sulli and our very own Joanne Peh found out first hand the restorative powers of Estee Lauder's patented signal technology that supports skin's nightly repair.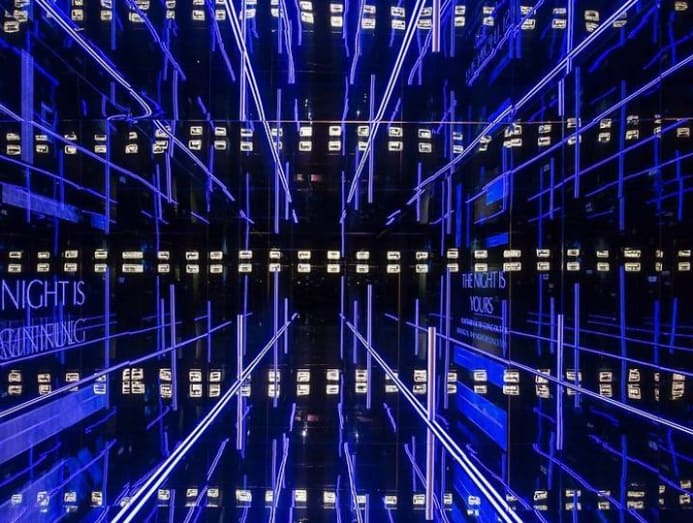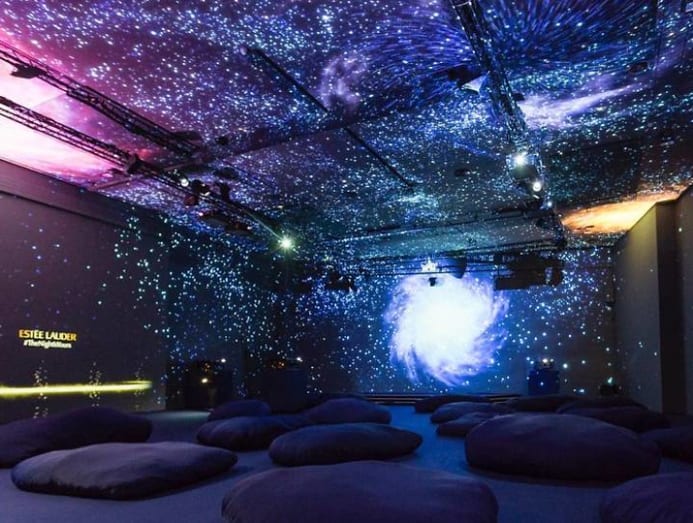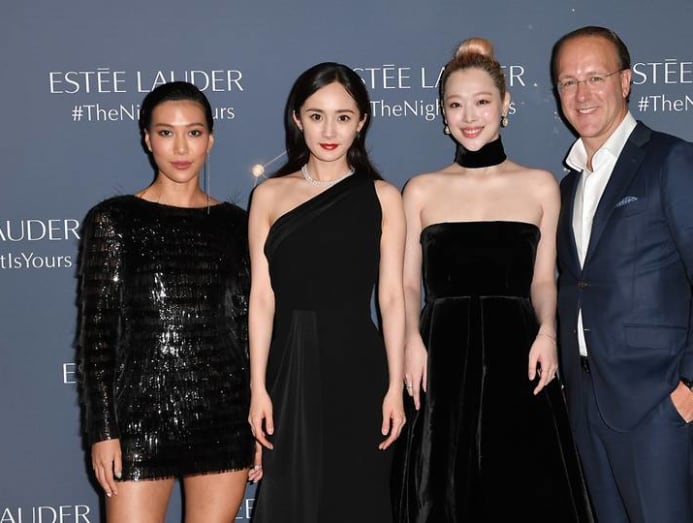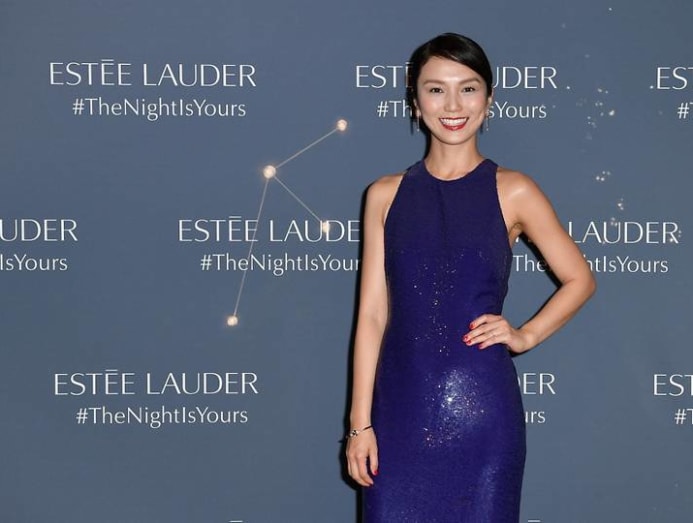 THE ROADTEST

While I was excited to be there for the reveal of the Advanced Night Repair Intense Reset Concentrate, my face wasn't nearly as thrilled. The almost 13-hour flight left my skin dehydrated and irritated. Jetlag and an upside-down body clock made things worse. Angry red bumps formed around the chin area and my skin was getting ruddier by the minute. 
If an antidote existed, I needed it yesterday.

I didn't waste a second on sightseeing or pasta once I got a hold of the concentrate – I just wanted to see if the cure worked.
After my usual cleansing and night routine, I pressed two pumps of the concentrate onto my palms and gingerly applied the chamomile and lavender scented formula all over the red of my face. Its watery gel-like consistency meant I didn't have to coax the formula into the skin at all.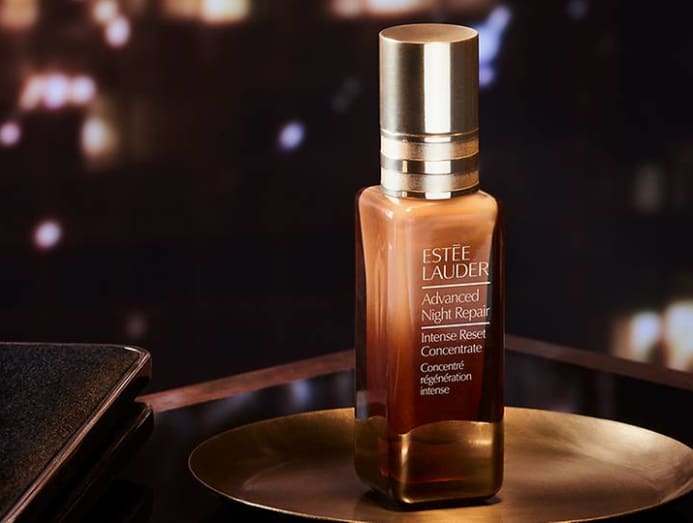 Seconds later, a thin film formed a protective web over the face – a honeycomb network of differently sized hyaluronic acid molecules supposedly working together to form a moisture-sealing mesh.
Watching the clock intently, I noticed that the redness started to recede 45 minutes later. By the hour mark, my once angry and irritated skin looked significantly calmer, even rested. The zit-like bumps were less noticeable – not as red as before and definitely smaller in size.
The next morning, I looked as if I stepped back in time to before my skin threw a tantrum.

WHAT'S THIS STUFF MADE OF?
The new Intense Reset Concentrate is an extension of Estee Lauder's Advanced Night Repair (ANR) range. Like ANR, the concentrate taps on the same patented signal technology that supports the skin's nightly repair, except it goes a step further with its beauty SOS ability to stop skin inflammation in its tracks before permanent skin damage occurs and premature ageing sets in.
When skin is exposed to aggressors such as pollution or high intensity moments that stress skin, it reacts by going into a state of imbalance.

Estee Lauder's vice president of global R&D, skin biology and bioactives, Dr Nadine Pernodet was on hand to explain the perils of skin inflammation. "When skin is exposed to aggressors such as pollution or high intensity moments that stress skin, it reacts by going into a state of imbalance. When skin turns red, or when it starts to itch and cause a sensation of discomfort, it is obvious that it is inflamed."
What to do when skin acts up? "Rescue and reset skin immediately" said the good doctor. "If skin damage is left unresolved, you are in fact accelerating ageing. The best thing that anyone can do for inflamed skin is to immediately arrest the problem by strengthening its barrier so it can quickly go back to its healthy state."
Is there a safe and effective way of getting rid of skin inflammation? "The patented Chronolux SOS technology (a combination of stabilised salicylic acid and resveratrol) is what gives the Intense Reset Concentrate its potent anti-irritation ability," explained Dr Pernodet. Salicylic acid optimises skin renewal while resveratrol protects skin from further damage and helps skin repair itself.
Skin is able to return to its pre-inflammation state as quickly as within the hour.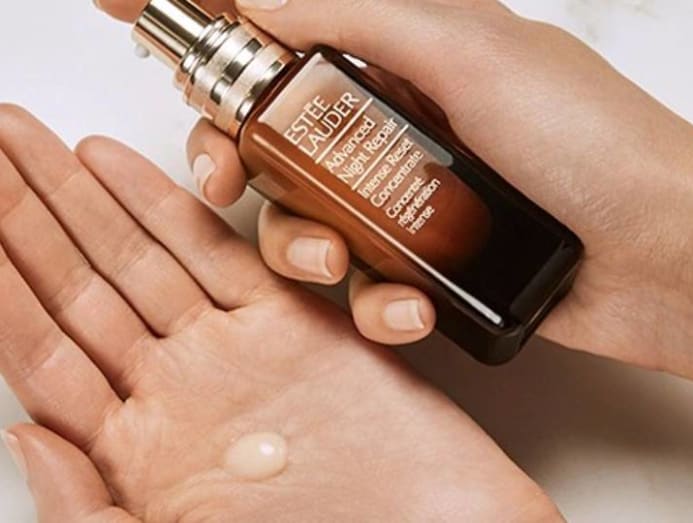 WHEN TO USE
"Start as soon as when skin feels overwhelmed," said Dr Pernodet. "It is the most efficient damage cycling that triggers the auto defense of the skin."
Depending on the level of inflammation, "use it every day or even twice a day – in the day to help skin resynchronise and at night to fortify skin's night time repair of inflammation – for a maximum of three weeks."
As inflamed skin is already irritated, Dr Pernodet warned against stretching skin out during application. "Be gentle, you don't want to further aggravate the damage."
Unlike your anti-ageing serum, she advised that it is not necessary to use it daily. Instead, use only to tackle skin irritation and inflammation, as an additional step after your night-time beauty routine.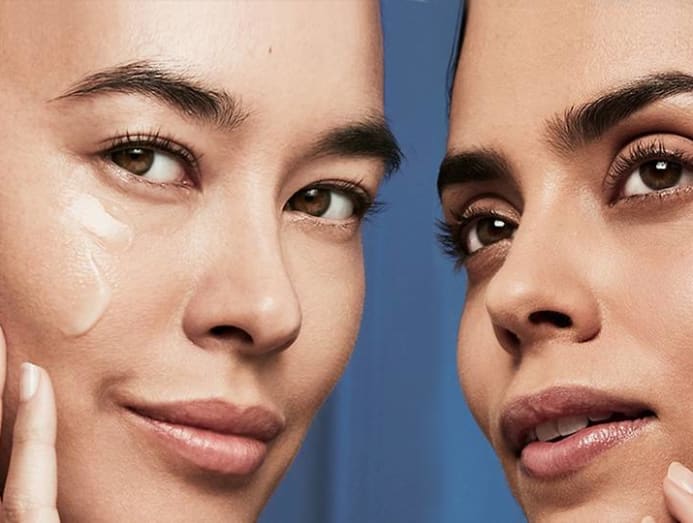 Besides topical help, it is also important to allow the body to rest in order to activate its own recovery as skin follows a circadian rhythm (a 24-hour sleep-wake cycle) that works on recovery and repair during night-time. To make the best of your shut-eye, Dr Pernodet suggested "to sleep in total darkness as darkness triggers an increase in melatonin production and maximises skin repair."
I don't know about you but I'm definitely putting up black-out curtains ASAP. 

CNA Lifestyle was in Milan at the invitation of Estee Lauder. Sign up here for Estee Lauder's The Night Is Yours pop up which runs from Jul 26 to 28 at ION Sky Level 56.