Going out? How to wear lipstick under a face mask without messing it up
Yes, there's a point to wearing one if you'll be out socialising – and you can look years younger, too, while you're at it.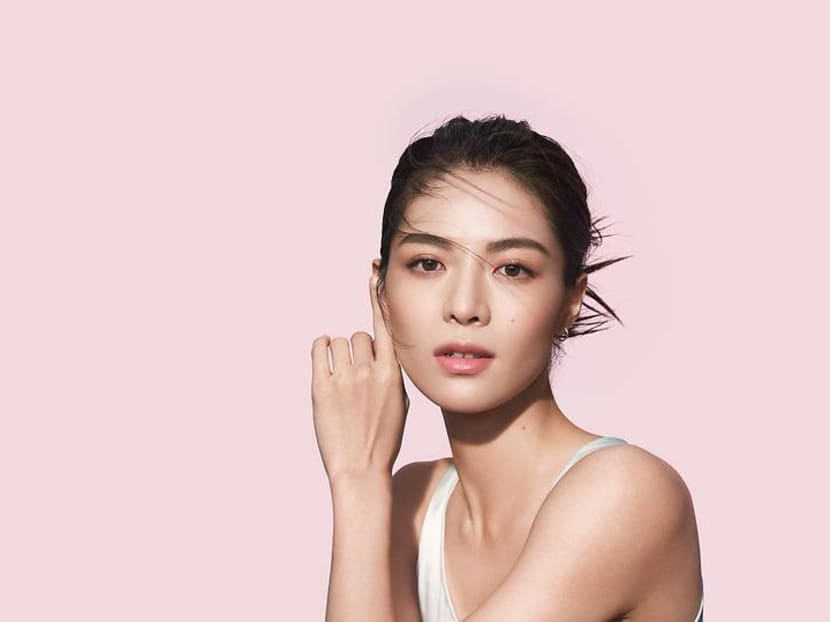 What's the point of wearing lipstick under a face mask, you ask? Consider this scenario: You're finally going on a dinner date with that cute guy you've had your eye on.
At some point in the evening the face mask is going to have to come off, right? That's when you'll be glad you've got some colour on your lips to draw his gaze.

It's been proven that men are attracted to the colour red. One quick swipe of a red lipstick or tint does wonders to lift your complexion, no matter how little sleep you had the night before.

If messy lipstick transfer from the lips to the face mask is holding you back, you'll be glad to know that you can absolutely sidestep this little problem. 
We turned to Singaporean celebrity Jeanette Aw's go-to makeup artist Elain Lim for some pro-approved makeup tips that will not only save you from embarrassing makeup malfunction but also help you look years younger.
"To extend the staying power of a lip colour, I'd first fill the lips with a lip liner in the same colour as the lipstick I will be using." said Lim. This nifty trick extends the durability of the lip colour, turning even normal lippies into a long lasting one.
Instead of applying lipstick straight from the bullet, Lim has another trick that further extends wear. "I like to apply lipstick with my fingers," she said. The deliberate act of pressing lip colour onto the lips ensures that the lip colour lasts and lasts.
For a more modern and youthful look, Lim suggests going slightly out of the original lip line. "A less-defined finish looks a lot more youthful than perfectly lined lips." Cop her technique to score a perfectly stained pucker and age-proof your look while you're at it.
To help you further along, CNA Lifestyle has rounded up a showcase of supercharged lip colours that has the staying power to last through a dinner date and even a greasy char kway teow supper.
NARS POWERMATTER LIP PIGMENT, S$40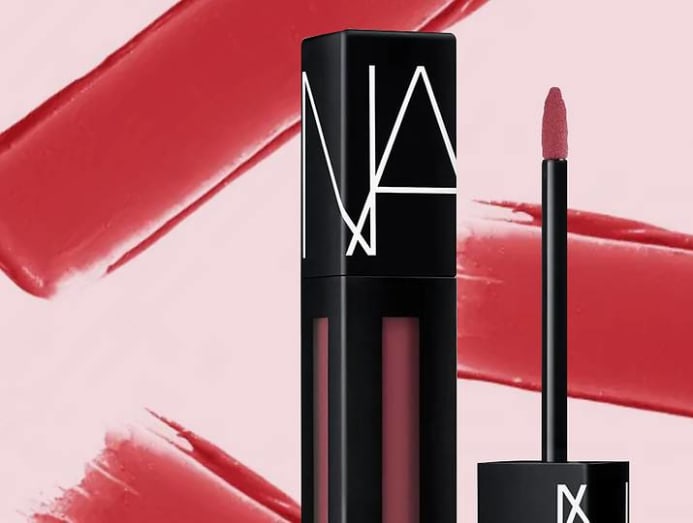 Traits like quick-dry and smudge-resistant are truly a godsend so you won't have to worry about your lip colour transferring onto the face mask. The colour-rich pigments only come off when you rub it with an oil-based remover.
FENTY BEAUTY SLIP SHINE, S$35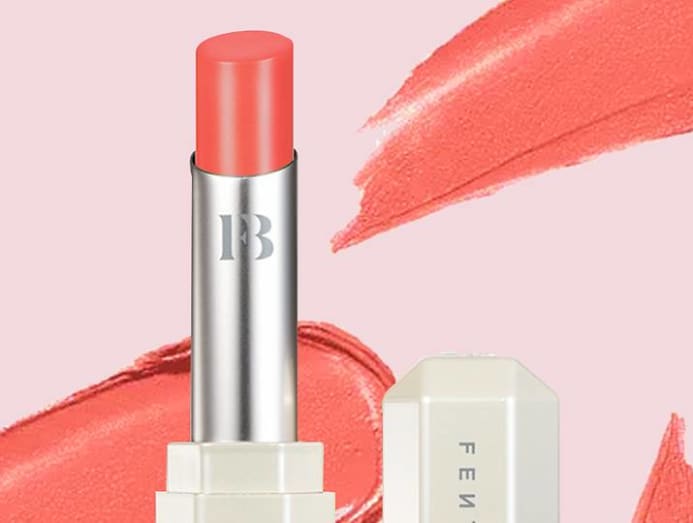 This looks like a lipstick but works like a lip balm. Its hydrating formula takes care of lightly chapped lips with ease. Beauty tip: Founder Rihanna gets her full looking pout by swiping on several coats of this lightweight lipstick.
ARMANI BEAUTY ECSTASY MIRROR LIP GLOSS, S$57
This is a sexy high-shine gloss that doubles as a tint. Its long-stay colour doesn't budge after application. To remove its shine, just blot with a tissue and voila, you get softly coloured lips that won't stain the face mask.
CHANTECAILLE LIP HYDRATING BALM, S$55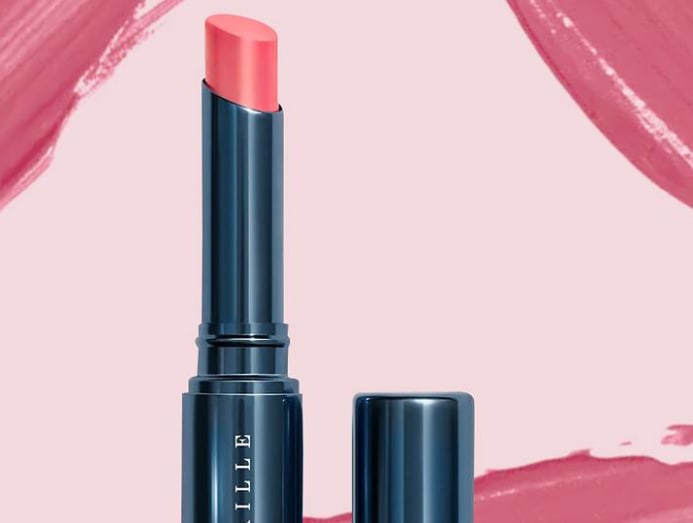 The superior hydration action of this limited edition lip balm comes from cherry fruit extract. But that's not all – its subtle pop of colour helps you inch steps closer to no-makeup perfection.
YSL BEAUTE TATOUAGE COUTURE VELVET CREAM, S$55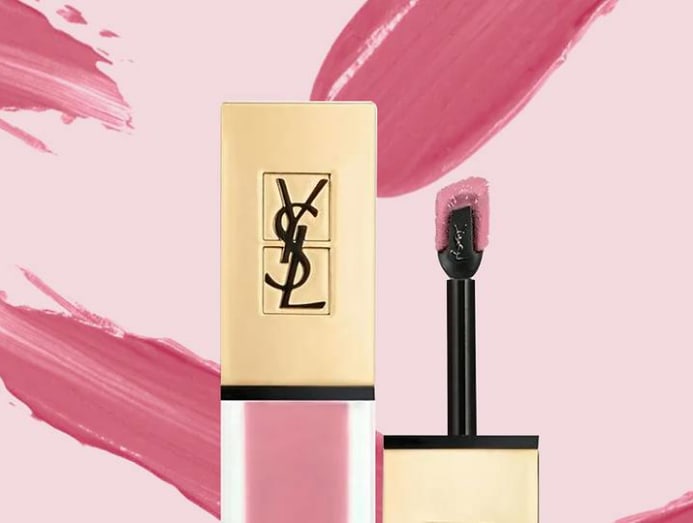 Highly pigmented, high coverage and high precision, that's what you can expect from this newly launched lip stain. The pointed edge of the marker acts like a lip liner to define the lip contours.
CLARINS LIP COMFORT OIL INTENSE, S$36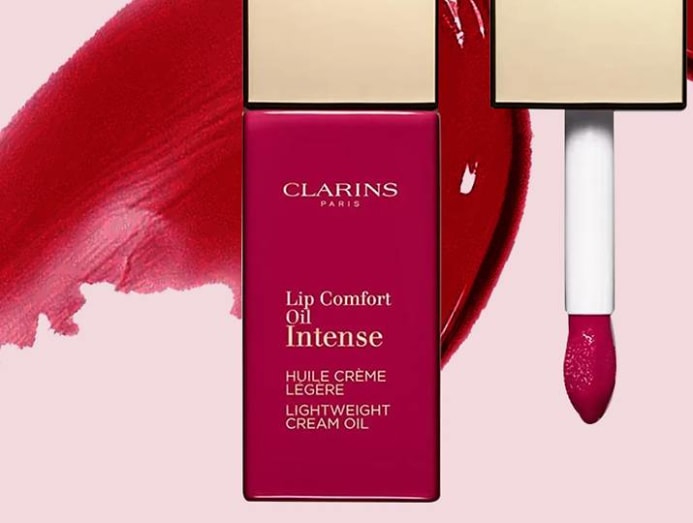 The Lip Comfort Oil didn't just get a colour upgrade. Organic cranberry is added into the formula for a non-sticky, high-shine finish and it also contains the brand's exclusive anti-pollution complex that protects lips from the ravages of the environment.   

GUCCI ROUGE A LEVRES VOILE, S$42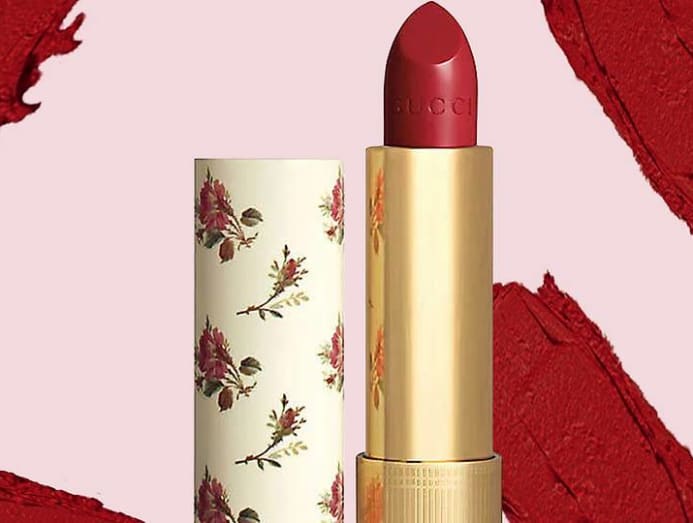 This range of moisture-rich lipstick glides on like a lip balm yet the colour payoff is strong like a lipstick. Let's talk about the packaging – the 1950s wallpaper rose print is just too adorable to pass up.