Fresh inspiration: 5 chic, flattering ways to pull off an all-white ensemble
From corporate chic to weekend comfort to athleisure pleasure, CNA Lifestyle takes a look at modern, contemporary ways to rock white.
It is pristine, fresh and beautiful, but many women often think twice about wearing white because they either think it's going to make them look bigger or that they'll spill their lunch on it.

The reality is white is incredibly versatile and, with a little finesse, also flattering on the body.
All you need are the right textures, silhouettes and – we cannot stress this enough – the right underwear.
As for spilling your lunch... there's not much we can do to help you except, perhaps, suggest a sandwich?
MAKE ROOM FOR COMFORT
We get it that white is a larger-than-life colour – which is exactly why you're best off going in with a "go big or go home" mindset. Embrace it for what it is and add volume.
Take this roomy shirtdress, for example – it looks fabulous when worn outsized. In fact, sizing down will result in unnecessary bulging and you don't want that.
To create the desired look, turn to structured shapes and stiff fabrics.
WEAR THE PANTS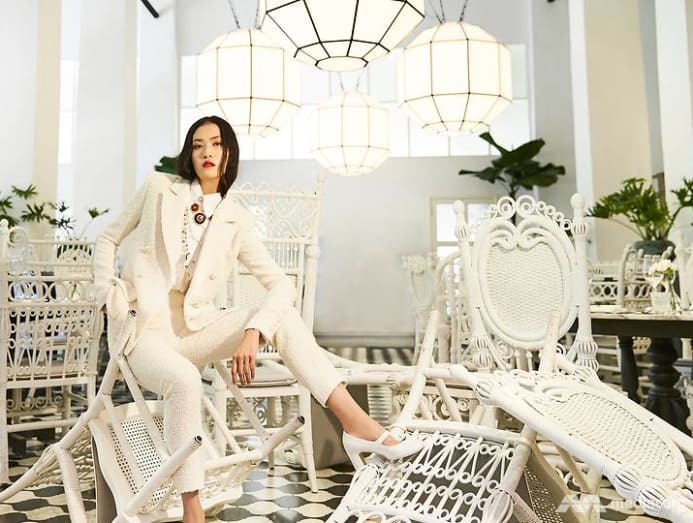 The classic white suit doesn't get worn enough. It's chic, it's smart, it's modern. And it's a seriously ballsy look.
Tall girls will look absolutely smashing when pairing the white jacket with tone-on-tone palazzo pants. Meanwhile, white cigarette pants are every petite girl's friend.

FAUX FUR REAL
Not quite feeling that neon blue faux fur? Then give its pristine white cousin a shot on your winter jaunts.
More versatile than its crazily coloured cousins, it will help you shapeshift from hippie (it pairs well with flared jeans) to apres ski (when worn with moon boots for some alpine hopping in Megeve) to cosmopolitan (slip on white denims to pound the pavements of Ginza).
DRESSED TO THE NINES
The devil is in the details when it comes to white dresses. 
Here are a couple of things to keep in mind: Tight and clingy will fit the svelte like a glove. Appliques and embellishment are wonderful distractions for those with less-than-perfect bodies. Meanwhile, pint-sized individuals will be able to pull off cute, mini pieces with aplomb.
THE BOYFRIEND IS MINE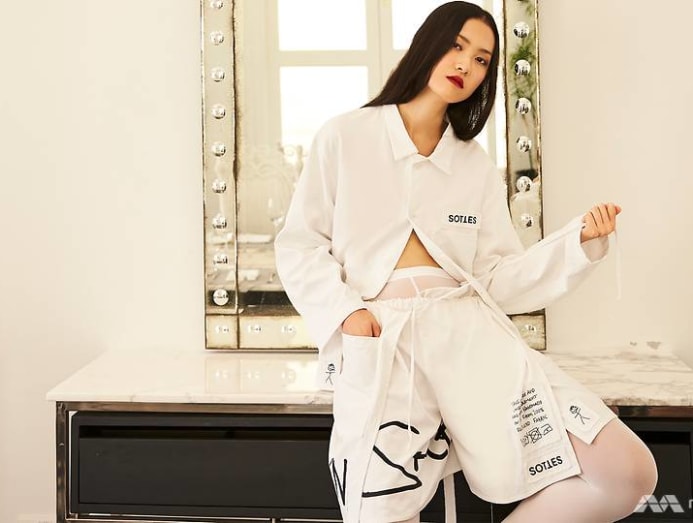 Boyfriend dressing doesn't have to stop at jeans. Next time, borrow his white shorts. Wear them low, slung around the hips for effect. To really draw attention to that tiny waistline, throw on a midriff.
What's his is yours anyway, right?
Photography by Aik Chen, styling by Damian Huang, hair and makeup by Wee Ming using Chanel and Kevin Murphy. Special thanks to The Dempsey Cookhouse and Bar.