How to wear the winter floral trend without looking like grandma's bed sheets
This once-frumpy print has been given a much-needed reboot by designers. CNA Lifestyle picks the looks that will keep you looking fresh as a daisy.
Do you cringe at the mere mention of the word "floral"? Well, there's a lot more to the floral print trend this Fall / Winter 2018 season than the musky vintage options you have in mind.
This once-Granny-esque trend has been given a much-needed reboot by designers. Miuccia Prada boasted the art of digital-style prints while Dior's Maria Grazia Chiuri turned to skilful artisans to fashion achingly beautiful flower appliques out of fabrics and colourful threads.
Meanwhile, Vetement's resident bad boy Demna Gvasalia took it upon himself to offer a grunge throwback that offered a good measure of insouciance and street cred.
Florals are now youthful and fresh. Do yourself a favour and update your wardrobe with the best of what the trend has to offer, stat.
GARDEN VARIETY
Floral prints don't exist in just repeat patterns. An oversized flower on the waist or the hemline draws immediate attention as any impactful motif on a vast canvas would. Or mix it up with varying floral sizes for an unmistakable touch of bohemia.
DRESS FOR SUCCESS
Sex sells. Take it from Tom Ford, the man who created a fashion empire out of this simple concept. Flash a little skin, if you're up for it. There's nothing dowdy about a flirty mini-dress.
GO GRUNGE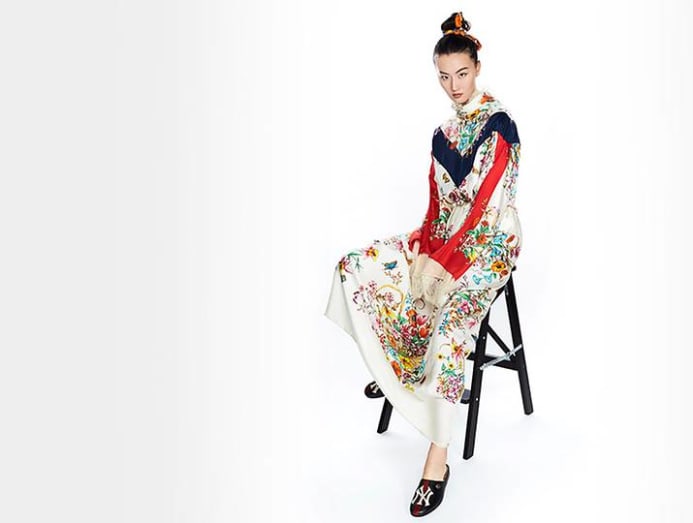 This is one trend that requires a study in clever juxtapositions (aka some styling know-how). The fail-proof method is to mix a floral piece with sporting elements. Dad sneakers optional.
BUDDING STYLE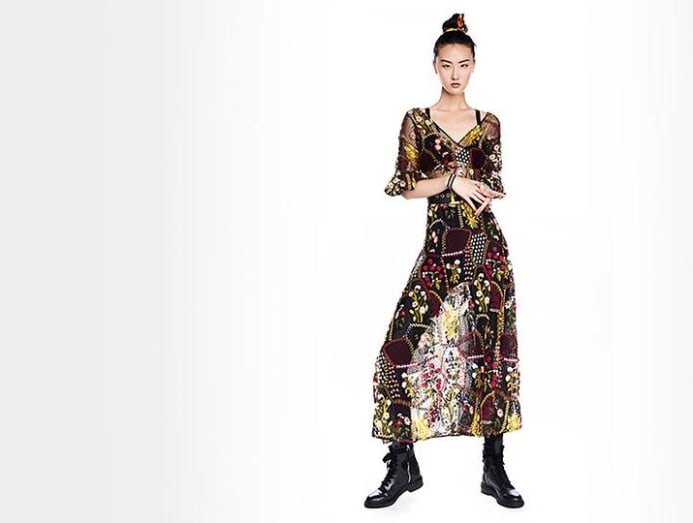 Ah, the art of floral-esque embroidery. Floral appliques on gauzy chiffon and tulles speak volumes on delicate and immaculate handiwork. This artistic method of beautifying garments never goes out of style.
Designers are pushing the envelope by way of off-the-cuff layering or the draping of transparent fabrics over floral-printed outfits. Talk about old-meets-new.
Photography by Aik Chen, styling by Damian Huang, hair by Sean Ang, makeup by Lin Hongling, model Dahee from Now.