Could this design store at Orchard Road become Singapore's answer to Muji?
The husband-and-wife duo behind the rebranded Beyond The Vines fashion brand shares why they decided to expand from being an online fashion label to something bigger during the pandemic.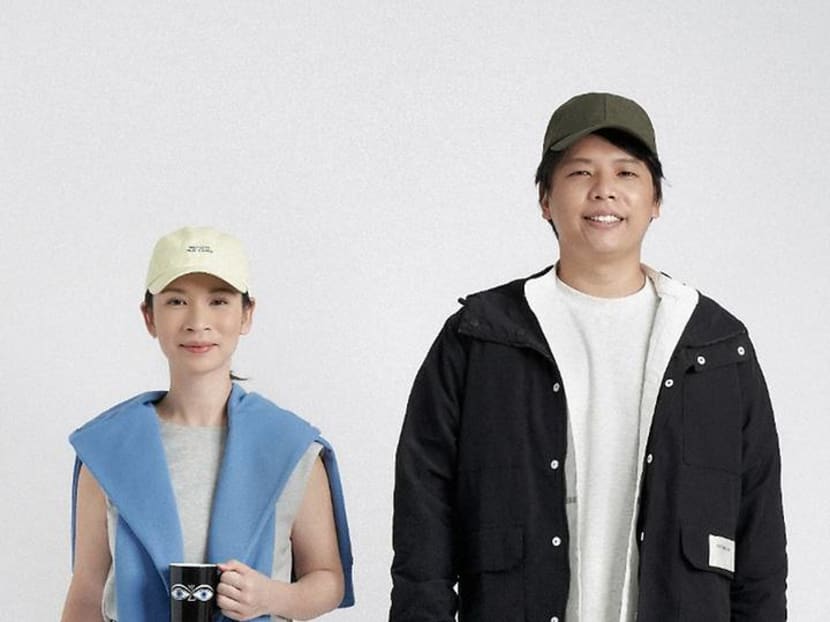 It's heartening to know that it's not all gloom and doom for homegrown retailers during the pandemic.
One silver lining has been design store Beyond The Vines, which recently unveiled a sprawling 2,216 sq ft flagship boutique in the heart of Orchard Road following a rebranding exercise.
"We felt that with the rebrand, it was the perfect time for us to create the Beyond The Vines Design Store – a place where our customers would literally be able to step into our new vision for the brand and be completely immersed in our world," shared 34-year-old Daniel Chew, who co-founded it with wife Rebecca Ting.
The rebranding had been a year in the making, Chew explained, adding that they were offered a space at Takashimaya in early 2020 – right before the pandemic.
The design store not only houses the brand's staple line of womenswear, it also features a newly added menswear line, as well as lifestyle products ranging from AirPod cases to stationery and home furnishings. 
But it's the novel Bag Bar at the front of the store that's the real crowd-pleaser. The mirror-lined bar serves up fashionable Dumpling bags in 12 assorted colours (of which many are sold out) and sizes.
Said 33-year-old co-founder Ting, "This store opens a new chapter, as we rebrand and progress from a ready-to-wear label for women and into a design studio".
In an email interview, the couple shared their plans for the new space – and whether they think Beyond The Vines could very well be our homegrown answer to Muji.
THE BRAND IS BELOVED FOR ITS WOMENSWEAR. WHY PIVOT TO A DESIGN STORE?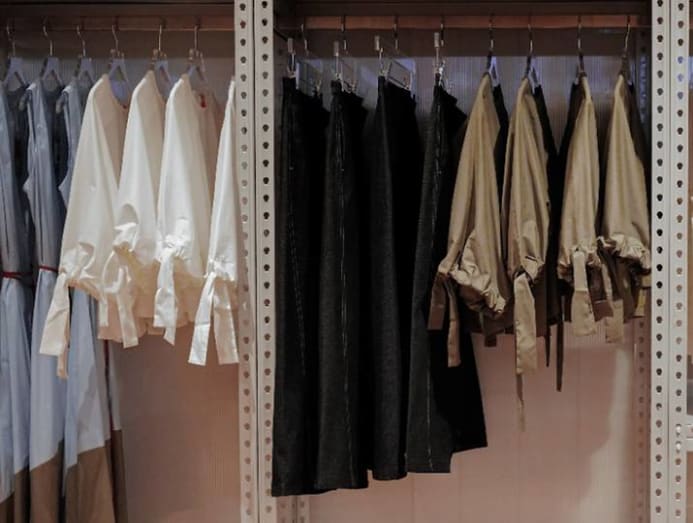 From the beginning, it was always our goal to make good design accessible to all. We started with womenswear but over the years, as both the brand and the team grew, focusing only on womenswear started to feel restrictive. There are so many elements to design and we wanted to have the freedom to express our perspective across a breadth of product categories.

BEYOND THE VINES BEGAN AS A DIGITAL BRAND, WHY GO PHYSICAL WHEN EVERYONE'S GOING ONLINE?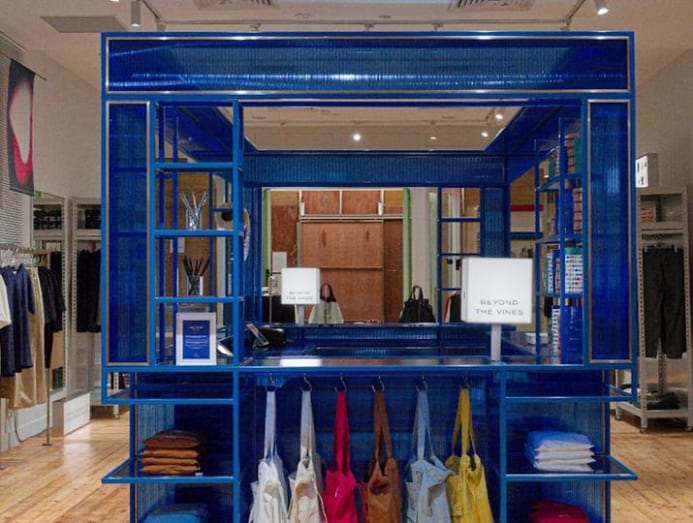 When Beyond The Vines first started in 2015, we launched the brand on an e-commerce platform. Through several online interactions with customers, we soon realised that in order for the label to grow, we have to expand into a physical retail store.
We had to develop different strategies for both the online and offline platforms, while integrating them for a seamless customer shopping experience. For example, while customers enjoy free shipment when shopping online, they also have the option to do a self-pickup at the physical store. We were then able to create more engaging interactions and facilitate meaningful conversations between our retail staff and customers.
It has also always been our dream to create a retail space that transcends age. We had a multi-generational family – a daughter, mother and grandmother – trying different apparel at our retail space, and this is something an online retail store can never achieve.
CAN YOU ELABORATE ON THE IDEA OF THIS NEW DESIGN STORE?
Our concept store is the actualisation of our design philosophy – create boldly, design simply. This store opens a new chapter, as we rebrand and progress from a ready-to-wear label for women and into a design studio. The core of the renewed vision and inspiration comes from keeping with the pulse of contemporary culture and the natural atmosphere – to find strength where differences exist.
WHAT CAN SHOPPERS EXPECT THERE?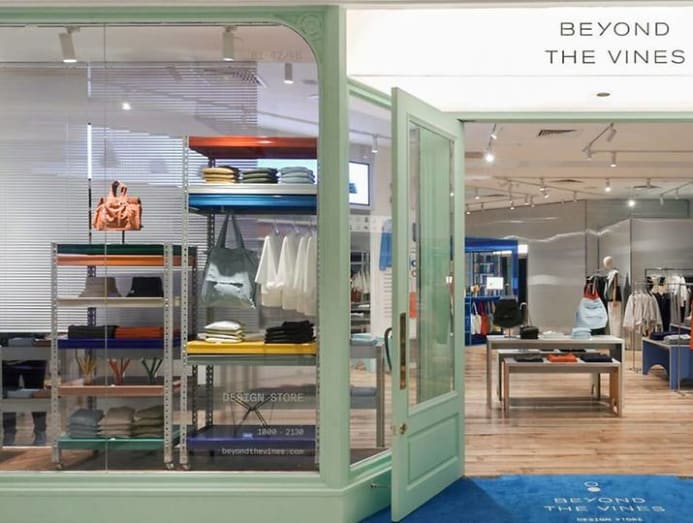 Apart from a full range of women's ready-to-wear, we have also introduced a permanent men's ready-to-wear line. The design store also showcases a plethora of design-led products, including bags, hats and lifestyle products like glassware, homeware, AirPod cases, phone cases and even outdoor living products.
With our rebrand, we have expanded our focus to create and design a range of products that reflect the brand's aesthetic in a more holistic manner. There is also a dedicated Bag Bar for shoppers to interact with our full range of different bags, including our bestseller – the Dumpling bag.
THE MENSWEAR LINE IS NEW. WHAT KIND OF MAN ARE YOU DESIGNING FOR?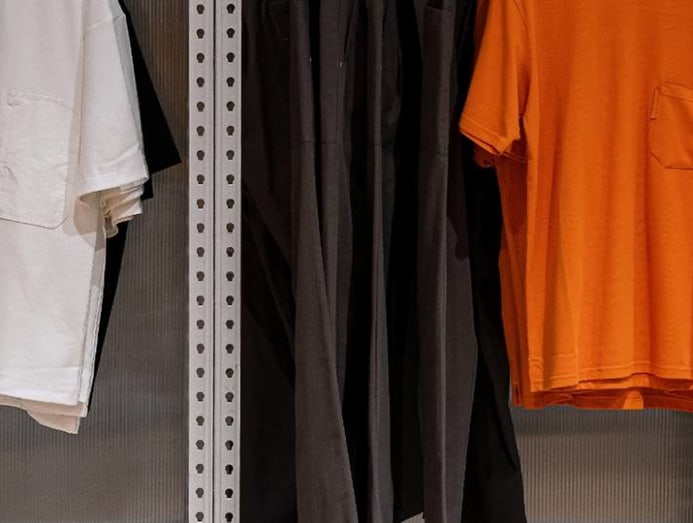 Our take on menswear is utilitarian with a focus on form and function. The pieces are inspired by the guiding principles of product design. Every element is designed with intent.
In form, you will see angled lines, panelling and subtle detailing on structured silhouettes across shirts, outerwear and bottoms. In function, we introduce toggle detailing, double pockets and also consider the optimum weight of the material used for comfort. Minute details such as the label detail is fashioned from grosgrain, a material often used but seldom noticed.
MANY SINGAPOREAN DESIGNERS BEFORE YOU HAVE COME AND GONE, WHAT IS YOUR LONGTERM GAMEPLAN?
We believe in building on the legacy that was left behind by some of these designers. They have charted the paths and paved the way to put Singapore on the map for design. We stand by our beliefs that well designed products should be accessible to everyone and we hope that our guiding principle will allow our products to be a way of life rather than just another fashion label.
It has always been important to us that the wearer wears the clothes and not vice versa. We think of our designs as building blocks in a wardrobe – they may not be that stand-out piece that you would go to for a special occasion, but we are that label that you reach for on a daily basis – that becomes a part of the wearer's way of life.
CAN YOU SHARE YOUR FUTURE PLANS?
Currently, we have eight stores in Jakarta, one in Bangkok, one in Manila and one in Sydney. The pandemic put a pause on our expansion plans this year, however, we are definitely optimistic to grow our footprint across the region in 2021.
Design is a universal language. Having received positive responses for the rebrand and our new Design Store, we hope to proudly represent Singapore in the region.
AND FINALLY, DO YOU THINK THIS IS SINGAPORE'S ANSWER TO MUJI?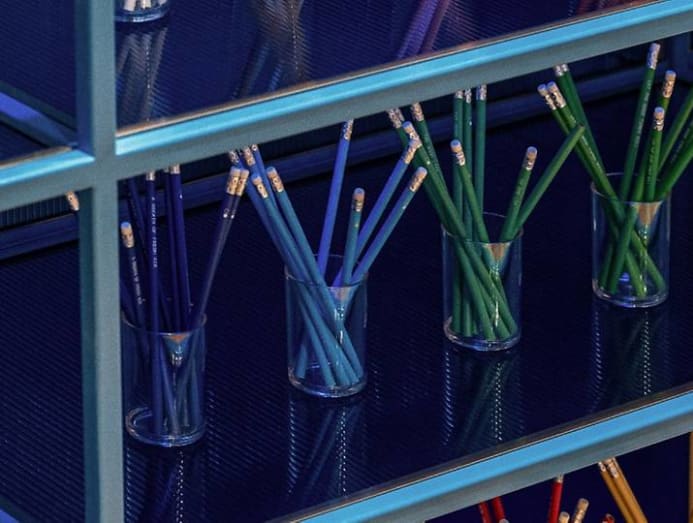 We are not at the level of where Muji is! However, by staying true to our design philosophy, we hope that one day, we can inspire people around the world to pay more attention to Singapore designs.
Beyond The Vines Design Store is located at #B1-42/46 Ngee Ann City.