Japanese artist Takashi Murakami reveals his business facing bankruptcy
Murakami posted an Instagram video, where he talked about having to give up several projects, including a sci-fi film called Jellyfish Eyes Part 2: Mahashankh, because of financial issues stemming from COVID-19.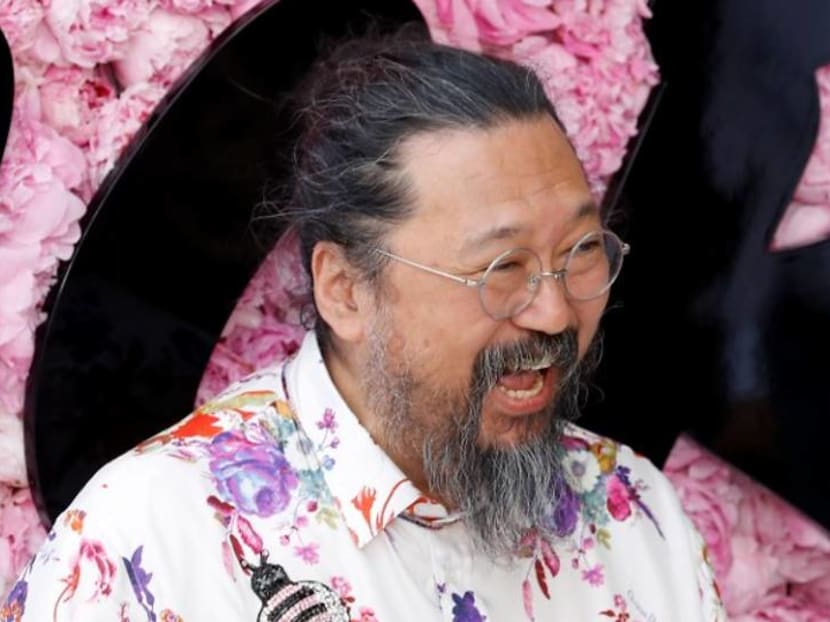 Bestselling Japanese artist Takashi Murakami shared his "heartbreaking story" in an emotional Instagram post on Tuesday (Jun 30), detailing the troubles he's facing with his business since the start of COVID-19.
He spoke about how his Tokyo-based gallery and arts company Kaikai Kiki is facing bankruptcy and as a result, he had to give up several projects, including a personal labour of love, a sci-fi film called Jellyfish Eyes Part 2: Mahashankh.
The almost 15-minute video was titled How I was Forced to Abandon the Production of Jellyfish Eyes Part 2, and was recorded on May 23.
He said: "For nine long years, I had persevered! It was a film that was to realise my childish dreams!"
He added that the money he had poured into the project caused a tremendous strain on his company's operation. 
The artist said that by speaking publicly about his struggles, he hoped young people can learn from his mistakes.
Murakami posted a follow-up note on Instagram on Thursday to share that many people had reached out to him with comments, following his revelation, including concerns about whether commissioned artworks would be completed, and if the value of his current works would be affected.
In the next post, he shared a photo of a current large scale piece he's working on, which he said he was personally funding, along with his thoughts on the role of an artist. 
He wrote: "So to come back to the question of what an artist is, if I were to posit that they must be a living proof of an era, then vividly depicting my suffering and struggles in this present chaos is also a job I must execute."
After wondering if "all this commotion was for something worthwhile, or whether I was merely an artist full of foolishness", Murakami concluded, "I am 58 now, so I wouldn't live another 40 years at the most; you'll be able to examine the result relatively soon. So in the meantime, please continue speculating as you wish and wait for the verdict."
Murakami is known for his signature Superflat style, influenced by manga and anime. He has had a slew of successful collaborations with designers including Louis Vuitton, Virgil Abloh and Comme des Garcons, as well as celebrities such Billie Eilish, Kanye West and Pharrell.
Watch his video here: