JJ Lin, Fann Wong, Rebecca Lim and Nathan Hartono celebrate music and fashion
The Singapore stars got together at the launch of the 2 Moncler 1952 + Valextra fashion collection at Marina Bay Sands. CNA Lifestyle was there to peek into their bags.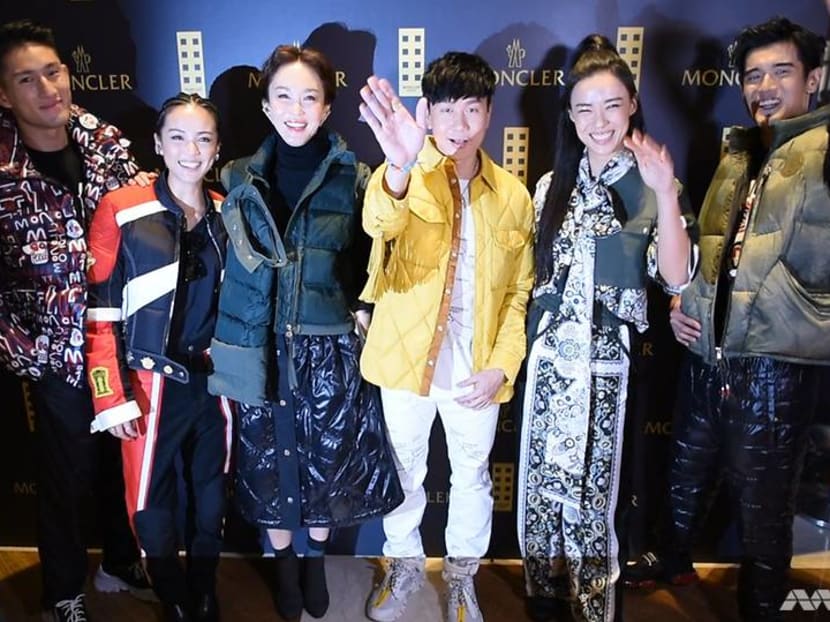 What happens when two Italian fashion titans come together for an event in Singapore? An impressive bumper crop of stylish merchandise – and the presence of some homegrown stars.
Outerwear giant Moncler and luxury leather goods purveyor Valextra unveiled their special 2 Moncler 1952 + Valextra collection on Wednesday (Aug 28), one day ahead of the global launch.
CNA Lifestyle takes a peek into the bags of the Singapore stars as they got together to celebrate music and fashion at the launch of the 2 Moncler 1952 + Valextra fashion collection at Marina Bay Sands.
The event, which was held at the former's boutique at Marina Bay Sands, also saw local personalities JJ Lin, Nathan Hartono, Fann Wong and Rebecca Lim dropping by.
The collection, which features menswear and womenswear pieces by Moncler designers Sergio Zambon and Veronica Leoni, definitely checked the boxes for youth culture with a twist of classicism, while Valextra newly imagined bag styles completed the set.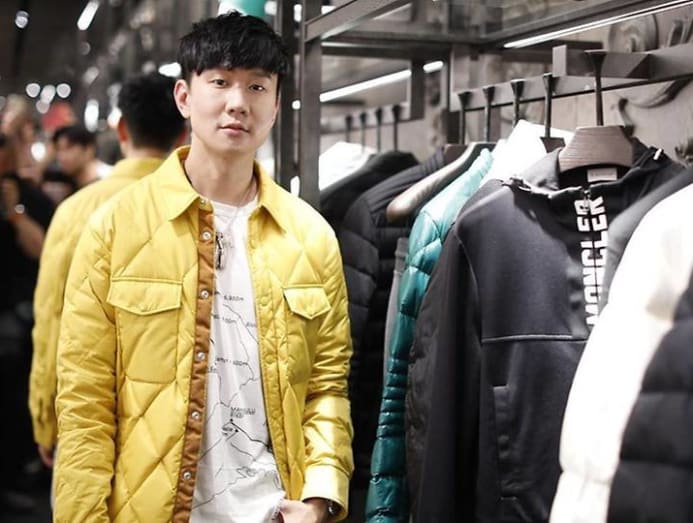 The collection taps into pop culture sensibilities – and there's certainly a link between music and fashion, said JJ Lin. "Both fashion and music are very important parts of our lives. The music that we listen to, the clothes and colours that we wear show a lot about our inner self."
Fashion can bridge the gap between generations – Actress Rebecca Lim 

Mediacorp actress Rebecca Lim agreed: "I feel (music) really is part of everyday life, like fashion. You dress according to how you feel, you listen to music according to how you feel. They are very, very closely linked."
Lim, who was wearing a vintage-esque print at the event, added: "Fashion can bridge the gap between generations like how we are wearing clothes inspired by my grandmother's generation and how my grandmother's generation inspired the future generation of clothing."
But looking cool in winter garb isn't the easiest to pull off, even for these A-listers.
"It is very challenging to keep yourself warm yet look fashionable," admitted actress Fann Wong – even as Lin seemed to have gotten the formula down pat. "I've always like bolder colours. It lets you be more adventurous" he said.
I'm a geek who carries a lot of gadgets with me when I go out.  – Singer JJ Lin

The celebrities also weighed in on their preferences when it comes to bags. "As a mother, I want something that's light but yet hold lots of things. I love bags that look stylish but are not too big in size because I may end up putting a lot of things in them!" said Wong, with a laugh.
What might one find in her bag? "Wet tissue, dry tissue, sanitiser, hand phone, car keys, perfume and lip gloss."
Lim, however, loves a great big bag. "To me, a great travel bag has to be of a good size and of a good weight – it has to be very light so I can store all my stuff and I have a lot of stuff."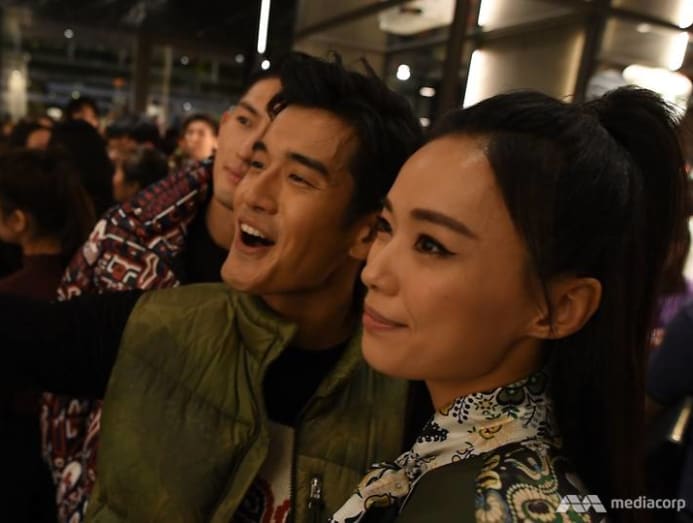 Meanwhile, Hartono was more of a function over form kind of guy. "A bag is something to put my things in. I go for big practical bags because I travel a lot with them so it has to double up as a hand-carry luggage." So what's inside his bag at the moment? "My laptop is always with me. There's also a microphone."
"And a towel," he said, "because I sweat a lot."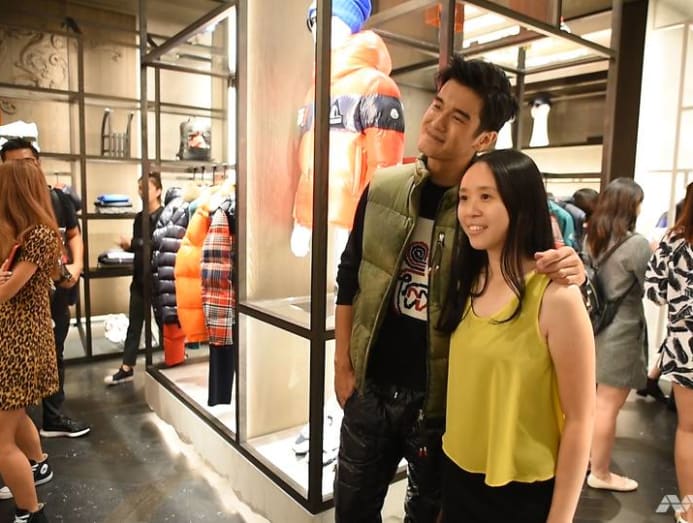 Fellow big bag lover Lin – who has over 30 – has his own practical reasons for opting for size over style. "I'm a geek who carries a lot of gadgets with me when I go out," he said, adding that he's carrying "everything from my iPad to a table, sometimes books, recording equipment, (charging) cables – I have a whole bag of charging cables for all my gadgets."