Joanne Peh's beauty tip: Meditation before bedtime is the secret to good skin
Fellow actresses Nurul Aini and Oon Shu An also shared their favourite beauty tips with CNA Lifestyle at Estee Lauder's Power Of Night pop-up event.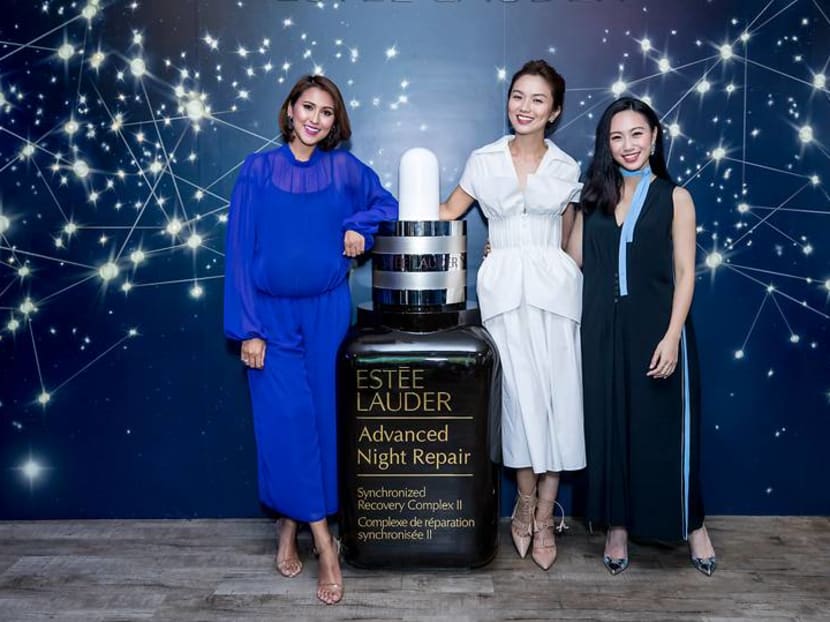 If you're wondering how Joanne Peh, Nurul Aini and Oon Shu An look so good in spite of their hectic schedules, take a page from their books.
The three ladies generously shared their best skincare and beauty tips with CNA Lifestyle. And as it turns out, looking good isn't complicated at all.
The actresses had gathered for the preview of Estee Lauder's Power Of Night pop-up event, which ran over the weekend (Mar 23 to 24). Visitors could enter the immersive bedroom, living room and bathroom setups at the Visual Arts Centre at Dhoby Ghaut Green to learn about how modern life affects skin. And how the Advanced Night Repair serum, which contains the ChronoluxCB Technology to synchronise active ingredients, boosts skin's night-time repair processes.
JOANNE PEH: 'WHEN YOU MEDITATE, YOU CALM YOURSELF DOWN'
Peh, who's 36 and the mother of two young children, said that as she ages, she is more concerned about pigmentation issues, especially with the constant exposure to the sun. "I slather sunblock on and reapply it religiously," she said.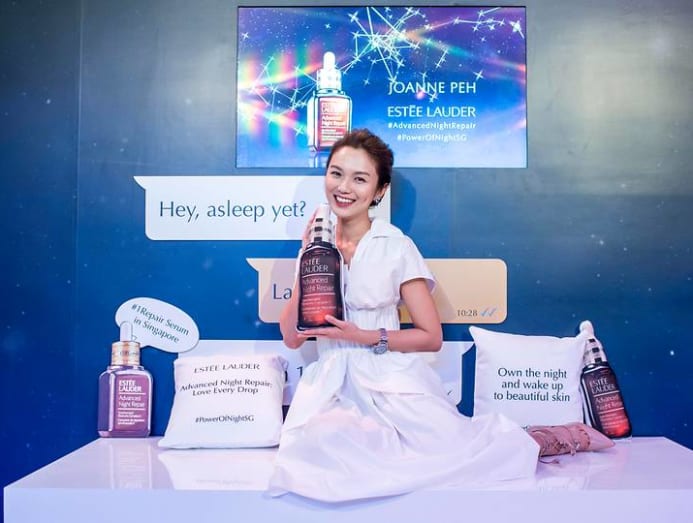 On top of that, she's discovered meditating as a beauty secret. "I've been receiving a lot of compliments with regards to my skin: How come I've got two kids and I still look the way I do? I think the only thing that I'm doing differently now is the fact that I've been meditating more," she said. 
"You know how if you're stressed up and bothered, it will show? When you meditate, you calm yourself down. When you are able to find that peaceful spot and are aware of your emotions, where they are taking you and how you can overcome them, then obviously, you are in a better state of mind and you will also look better."
Not having enough time is not a good excuse, Peh said. "I think time is something you have to find for yourself, especially when it comes to self care. If that means putting it on your calendar or setting an alarm, then that's what you have to do."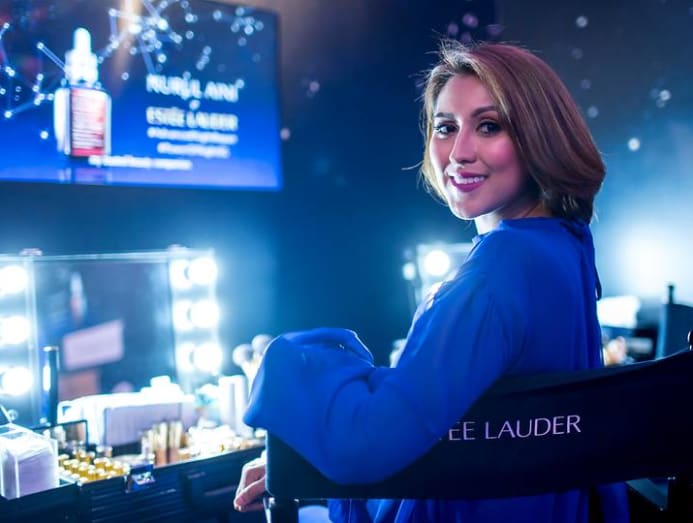 For Aini, 36, who's currently six months pregnant with her third child, wrinkles and dark eye circles are her main concerns. "I battle with not enough sleep every single night," she said, adding that she also suffers from dry skin. It's a concern when she has to appear on television, she said. "You can see every single line … I don't like HDTV!" 
Before using the brand's Advanced Night Repair products, "my cameramen said they usually had to use a filter for my face", said Aini. "But they don't have to do that any more. I was so happy."
Her best beauty tip is to allow your skin to breathe, rest and recover by going a few days without wearing makeup. "If I skip makeup for two or three days, on the fourth day, my skin is super good – super nice, supple and moisturised," she said. "I've been doing that, and I can actually go out without makeup confidently."
OON SHU AN: 'DRINK WATER, AND ALSO HYDRATE YOUR SKIN'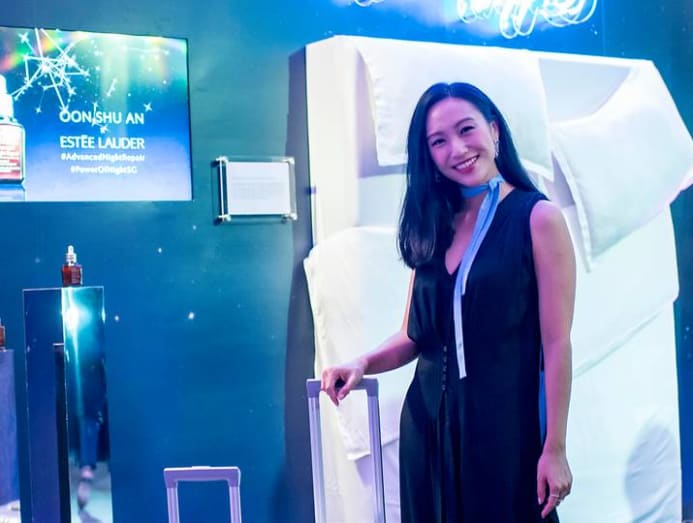 Oon also spoke on the importance of rest and sleep. Without a minimum of four hours of sleep, she can't function, the 32-year-old shared. In addition, she can't stress enough how important it is to hydrate. 
"This is something that I learned as I got older: Hydration. Everyone kept telling me that but I didn't believe them," she said with a chuckle. "Now, it's just: Drink water, and also hydrate your skin."
It's also important to realise that "skincare is actually a mental thing," she said. "One of the biggest things for me is getting used to my body as it changes and figuring out how to help it best … and not being too afraid of it but rather going, 'Okay, what do I need to do now?' 
Oon added: "The other thing is time – you have more responsibilities and less time to do the things you need to do, and less time to take care of your skin. For me, it's about finding stuff that helps me to do the most work in the least amount of time – the less brain energy I need to use, the better!"