Lawrence Wong, Fiona Xie check into YSL Beauty Hotel - and you can, too
The YSL Beauty Hotel is open to public today, for one day only.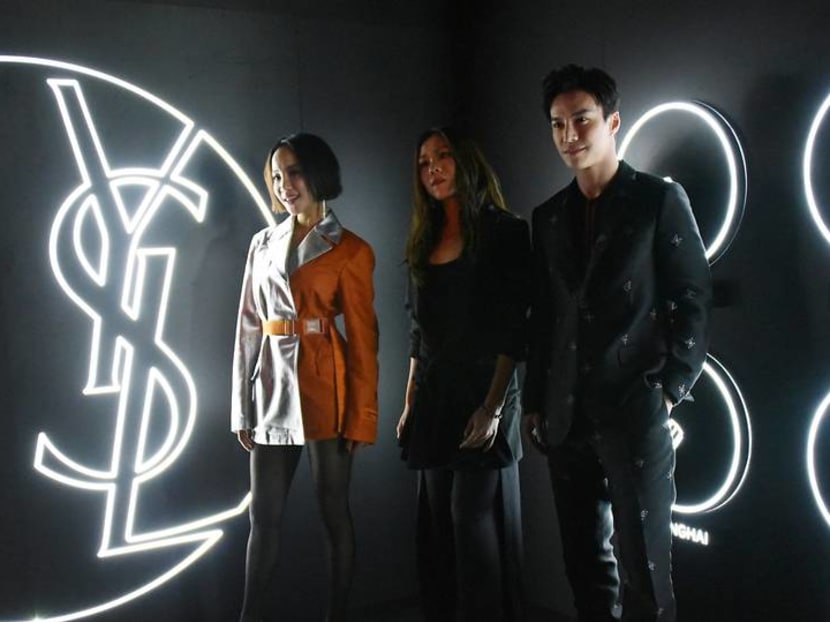 Last night (15 March), some 400 guests checked into YSL Beauty Hotel, the French beauty marque's travelling pop up.
The concept kicked off in Paris in January last year and has since toured 12 cities including Seoul, Shanghai, Tokyo, Hong Kong, New York and London. It is here for one day only.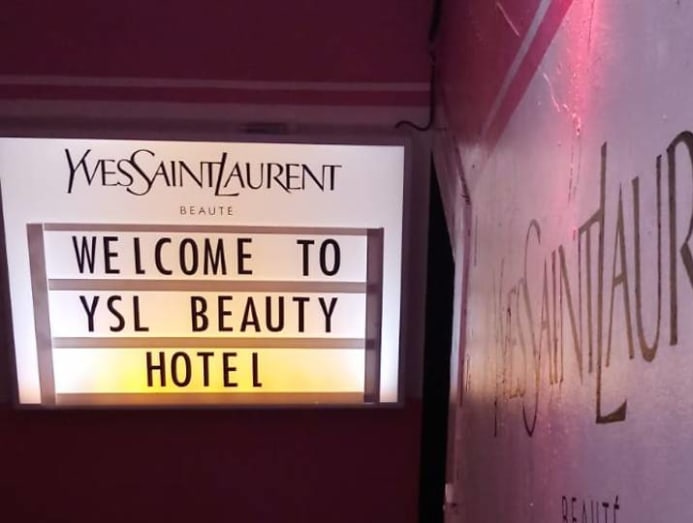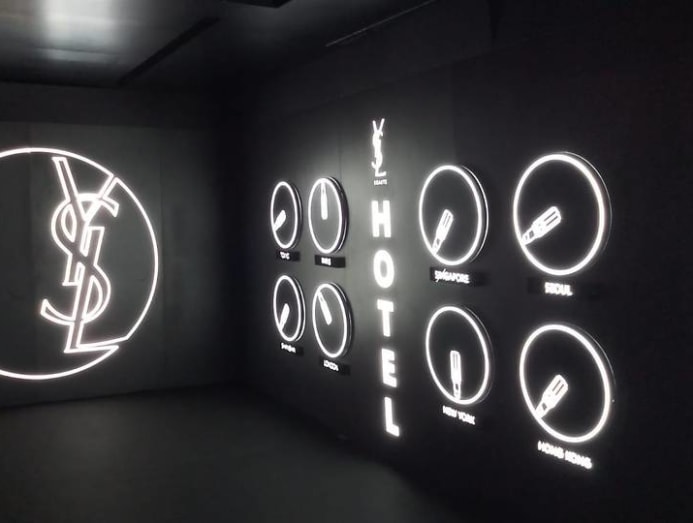 The hotel is set inside a watering hole in the CBD district, where the kitschy interiors of Cherry Discotheque have been given a sleek all-black spin reminiscent of YSL's irrepressible rebel spirit. Neon lights in the shape of YSL's initials and its now-iconic lipstick complete the decor.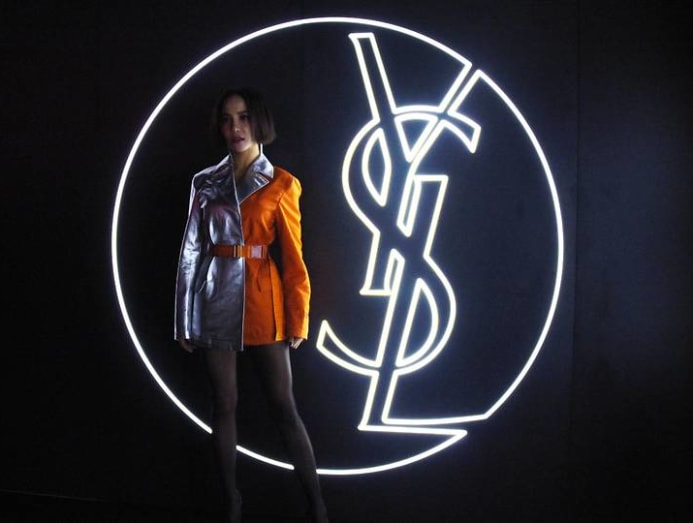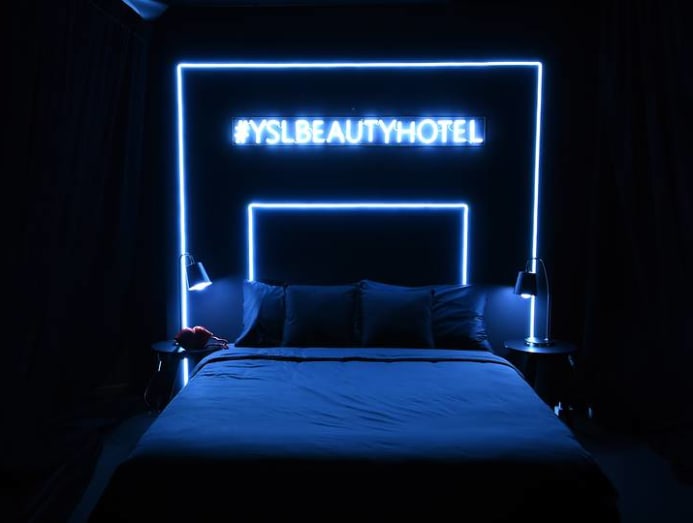 Actress Fiona Xie was among the first to discover the secret bedroom that promises to "express your wildest fantasies". Ingeniously tucked behind a door with a numbered lightbox – 1978, the year that monsieur Yves Saint Laurent launched the beauty label - the ebony room made Xie think of her mother. 
"One of my best memories of being in a hotel room was sharing a bed with mum on a family holiday in New York. Tucked under the sheets with her, I felt so safe and happy," she said.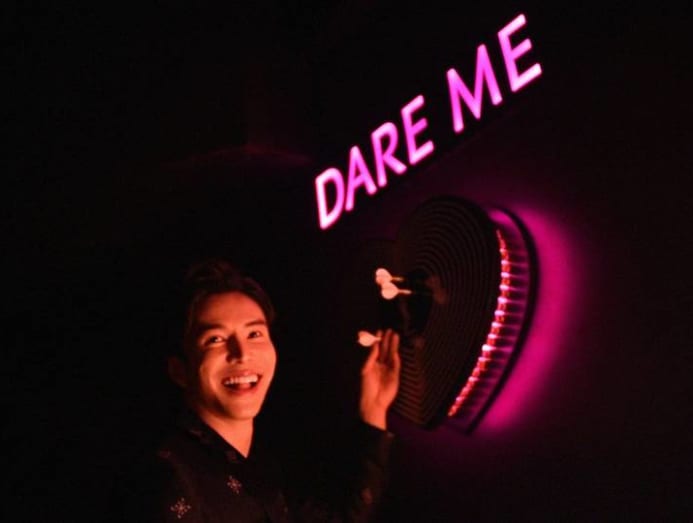 Special guest Lawrence Wong of Yanxi Palace fame took up the Dare Me challenge – a game of throwing darts at a heart-shaped magnetic dart board. A former flight attendant, Wong is no stranger to checking into hotels but the 30-year-old still gets goosebumps whenever he recounts his brush with the paranormal.
"I was told by seniors that the best way to cover up peepholes in hotel doors is by stuffing tissue into them. So I did as I was told but as soon as I finished [stuffing the tissue into the peephole], the tissue started spinning round and round!"     
Fans will be glad to know that the encounter hasn't stopped the actor from traversing the world. But instead of using his given name, the cheeky actor sometimes checks into a hotel under the guise of a pseudo name. "I'll try Pikachu next time because he is my favourite cartoon character."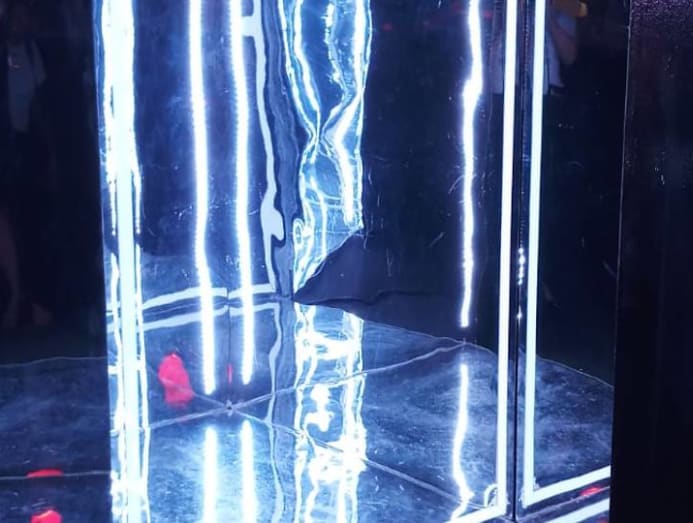 The celebrities may have left the building but the YSL Beauty Hotel is open today and for one day only. You won't want to miss the trippy mirror infinity room and the chance to pick up the encre de peau cushion leather collector's edition, the all hours foundation and the rouge volupte shine lipsticks. Did we mention that there will be surprises in the goodie bag and special gift-with-purchase?
YSL Beauty Hotel, Mar 16, 10am to 5pm, Cherry, 133 Cecil Street. Free entry.