These Singapore beauty labels are giving international brands a run for their money
You don't always have to buy international – and these 5 homegrown options are making a name for themselves in the scene. Plus, no shipping cost and there's next-day delivery.
What do you consider when shopping for skincare? Effectiveness, affordability and availability are some of the most important considerations.
While the first factor can be debatable (product A may work for some but does absolutely nothing for others), the other two are completely within our control.
If you're not one to make a huge splurge on skincare that you're unsure about or if you're tired of waiting for that cream to be restocked by an international retailer, then why not tune your beauty junkie antennas closer to shore?  
Singapore is home to a slew of beauty labels that are not only hot on the lips of international beauty editors and beauty influencers – some have even picked up international beauty awards. 
And here's another advantage of going local that might have slipped your mind – there's no extra cost for shipping and some even offer free next-day deliveries. Good enough for you?
SKIN INC
A pioneer in customised skincare, Skin Inc found its feet in the highly competitive beauty industry by exceling in one thing: Debunking empty promises made by other beauty players.
Its star product My Daily Dose (S$169) uses a proprietary online system to come up with custom-blended serums that work for a particular customer's unique skin condition as well as lifestyle.
This breakthrough resulted in a whole bunch of international beauty accolades from the likes of Elle, Women's Weekly, Cleo and Nylon, but founder Sabrina Tan is not one to rest on her laurels – she raised the customisation bar again by taking a cue from NASA.
Harnessing the benefits of bespoke skincare, Tan introduced the Optimizer Voyage Tri-Light++ (S$398), which uses a NASA-inspired LED chromotherapy and sonic technology to repair, soothe and sculpt the face. The handheld beauty device revolutionised the DIY beauty game by putting the power of scoring youthful skin into the hands of the user.
https://www.iloveskininc.com.sg/
RE:ERTH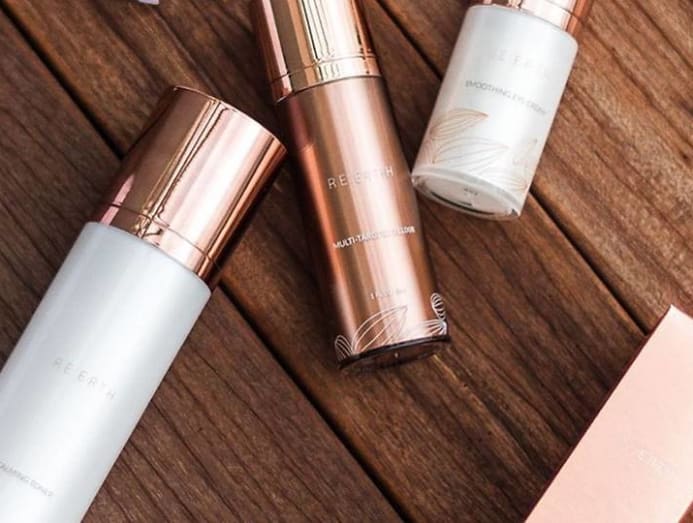 Say turmeric and an orange-coloured, ginger-like plant springs to mind. But did you know that Japan has homogenous versions of turmeric?
Possibly among the world's best kept beauty secrets, the Japanese white turmeric and Japanese Spring turmeric are healing botanicals found in the Kyushu region of Japan.
This Singapore-based, Japan-made brand's Multi-Targeted Elixir (S$108) uses extracts from both types to brighten and rejuvenate skin. Users tout the skin-refining serum as a single-step regime to bouncy "mochi skin".
And if you can find the time for an additional step in your beauty routine, consider adding the Smoothing Eye Cream (S$99), which also taps into the turmeric root extract to protect the fragile eye area.
Designed for fuss-free application, both are powerful line erasers that seep into the epidermis in mere seconds, thanks to lightweight formulas.   
SIGI SKIN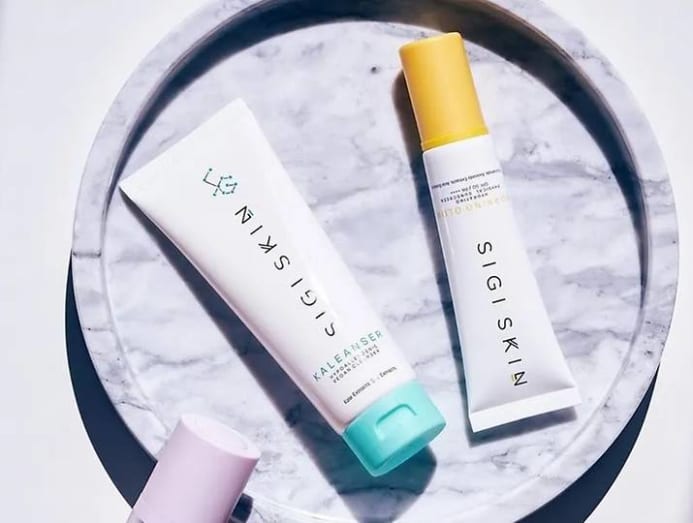 If it were left to Sigi Skin founder Xenia Wong, the route to clean and clear skin consists of only five easy steps – and that would be her five-pronged, Korean-made range. 
"There is really no need for an elaborate skincare regime," said Wong. A firm believer of quality over quantity, the brand is built on the premise that an intensive skincare routine of just five products can give one better skin than a lengthy 10-step regime. "Skincare should be effective, fun and simple."
Nutrient-rich superfoods such as acai and kale, which are particularly beneficial for good skin, are the pillars of the entire range. The latest addition, the Dream Capsule (S$82), is an overnight mask that relies on bakuchiol (a natural retinol), purslane (a succulent plant) and squalene to repair radical damage while you sleep.
TWO HALVES
A perfectly pH-balanced skincare routine can help you have better skin. Ask any dermatologist and he or she will have you know that skin is happiest at a 5.5 on the pH scale. When it deviates from that balanced state, harmful bacteria can potentially barge in, sparking inflammation and resulting in skin conditions such as acne, rosacea or eczema.
While there is no need to empty your entire beauty cabinet in the pursuit of pH-balancing everything, it is necessary to get the foundation right. The first step of your day and night routine can make or break your entire routine.
Enter the Better Balance Soothing Hydration Essence (S$85). This made-in-Japan gel is formulated from an anti-inflammatory, anti-photoageing and antioxidant blend of botanical extracts designed to revitalise dehydrated, stressed and fatigued skin and build a strong skin barrier. The mother-daughter duo behind the brand is so confident of the product, their "range" consists of only this single product.
https://twohalves-skincare.com/
THE SKIN FIRM
On the lookout for effective and affordable skincare? This chemist-founded brand uses similar ingredients found in luxury skincare but keeps price tags pocket-friendly because the all-women team believes that skincare should be honestly priced. The fact that they own their own manufacturing facilities and have resident skincare scientists on board help to keep costs down.
How cheap is cheap, you ask? Take off a full face of makeup with the Natural Micellar Water (S$22.90). The Youth Therapy Concentrated Essence (S$29.90) stops wrinkles in its tracks. The Himalayan Red Rice Anti-ageing Face Serum (S$33.90) is said to turn back time.