Is the makeup you're wearing to the gym causing acne, eczema and clogged pores?
The combination of sweat and cosmetics is not good news for your skin. But if it makes you feel more confident, there is workout-approved makeup to consider.
Wearing makeup during a sweaty workout session is something many women are guilty of doing. Regardless of how many times the dermatologist or the facialist has warned us against it, we often just sprint to the gym after work – who has time to double-cleanse when you're late for class? And besides, won't the sweat naturally wash out all that makeup?
But according to Dr Suzanne Cheng, a senior consultant at the National Skin Centre, leaving your makeup on does have consequences.
"Excess sebum (or facial oil) and makeup should be removed prior to exercise as during the workout, the increased production of sweat, mixed with excess sebum and makeup on the skin increases the chance of developing clogged pores," she explained. And those clogged pores are where bacteria build up, resulting in skin inflammation, pimples, blemishes, acne and skin irritation.
"Acne outbreaks and irritant eczema may occur. In addition, sweat dripping into the eyes from strenuous exercise may also result in some eyeliner or mascara entering the eyes, thereby causing eye irritation," added Dr Cheng.
But there's a silver lining for those in a rush – while "heavy liquid foundation or blusher are no-nos", there are actually certain beauty products that you can use without worry.
If your workout is outdoors, a light moisturiser and water-resistant sunscreen is fine, she said. "And for those who are self-conscious and really need some coverage, very light face powder dusted over the face and concealer spotted over active blemishes is acceptable," said Dr Cheng.
And it's also important to follow certain steps post-workout. "Cleanse the face immediately after exercise, then follow up with a moisturiser to maintain the skin barrier function, as well as, delay the formation of fine lines and wrinkles. Top up on sunscreen and a new layer of makeup if necessary."
So before your next sweat session, get acquainted with CNA Lifestyle's list of workout-approved makeup.
SHU UEMURA UNLIMITED STRETCHABLE LASTING CONCEALER, S$46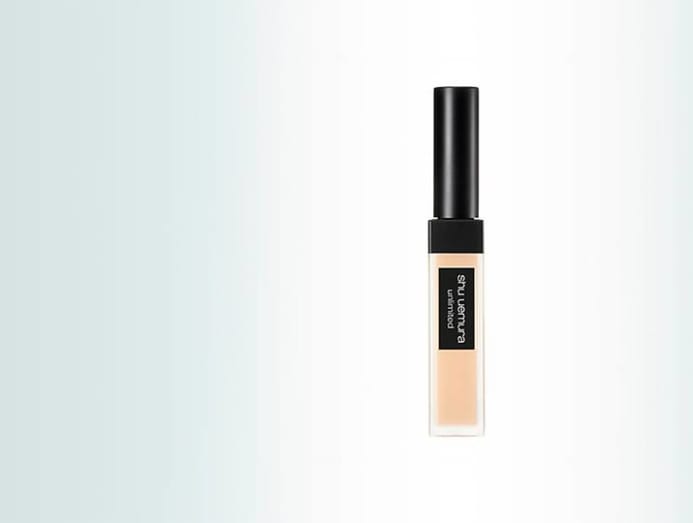 Looking for a concealer that can last you through all that sweating? This lasting formula does just that and it is formulated to perfectly match Asian skin tones, you'll find a colour match in one of these 13 colour shades – each colour is offered in five undertone variations. Plus, its lightweight formula means it covers without that uncomfortable, cake-y feeling.
ARMANI BEAUTY HIGH PRECISION RETOUCH, S$60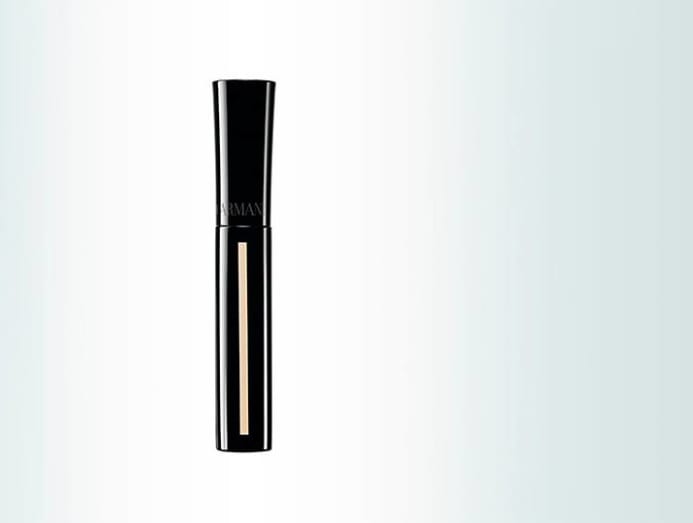 Worried you'll scare the coach with those panda eyes? The light-reflecting pearls in the concealer blurs out dark circles and blemishes like a magic filter. Infused with vitamin E, skin is soothed and feels soft to the touch after application.
LAURA MERCIER TRANSLUCENT LOOSE SETTING POWDER GLOW, S$70
Now you can skip foundation and still look like a knockout. Laura Mercier herself calls this her secret to "making skin look alive." Custom pearl-blend and anti-flashback mica properties create a soft-focus finish that obscures imperfections.
CHANTECAILLE HD PERFECTING LOOSE POWDER – MATTE BLUR, S$123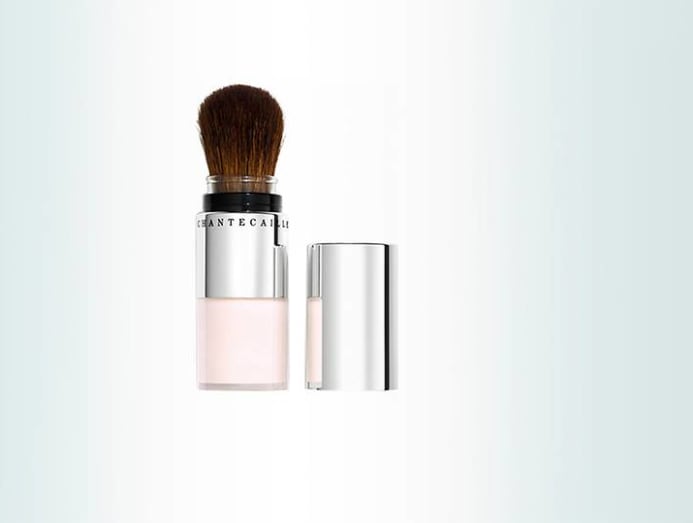 Fake the no-makeup look with this talc-free loose powder that blurs pores and perfects the complexion in one swipe. The anti-spill packaging is a god-send. No more messy powder spillage in the purse or gym bag.  
ESTEE LAUDER BROW NOW STAY-IN-PLACE BROW GEL, S$40
How to define brows sans brow pencil or powder? Easy. Brush on this gel for instant 3D definition.
NARS BROW GEL, S$37
Eye brow grooming just got easier with this precisely tapered brush that makes shaping and adding definition to the strands a breeze.
KIEHL'S LOVE OIL FOR LIPS IN BOTANICAL BLUSH, S$28
Give that red lippie a rest and nourish the lips with this oil. Its blend of coconut oil, moringa oil and acerola cherry extract is just the lip treatment you need to score rose bud lips. They even come with a natural stain that makes puckering up cute.
DRUNK ELEPHANT LIPPE BALM, S$26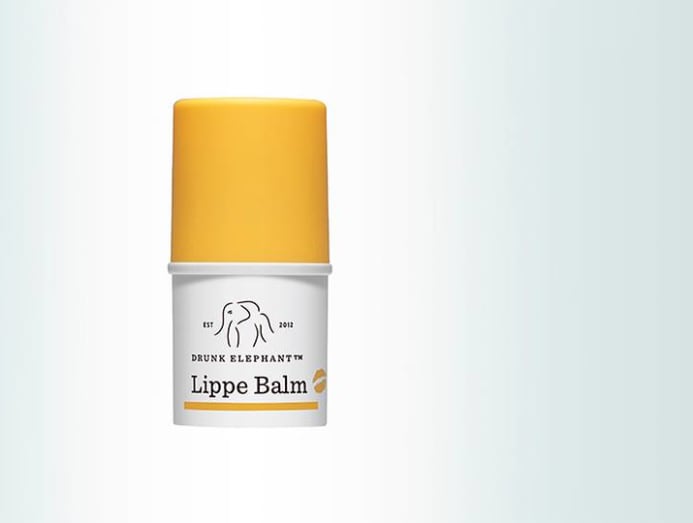 No makeup doesn't mean no lip balm. In fact, that hour at the gym is just time enough to do some repair work. Enter the Lippe Balm. Loaded with antioxidant-rich green tea leaf, vitamin C, peptides, sea fern algae and a blend of avocado, mongongo, cranberry and marula oils, it hydrates even the most chapped of lips. You'll feel the difference when you reapply lipstick after class.