How to wear party makeup when you're older – and not look like you're trying hard
Mature women are often advised to avoid these, but it can be done. Singapore's celebrity makeup artists offers handy tips on how to do it.
Whether we care to admit or not, the world of makeup has some ageist tendencies. Mature women are often advised to steer away from makeup with sparkles or shine because these tend to draw attention to fine lines and skin that's crepey – thin and wrinkled like, well, crepe paper.
But it doesn't have to be this way. It's party season and women, no matter the age, have the right to shine as long as the mood or occasion calls for it. Take a cue from Hong Kong celebrity Sammi Cheng. At 47 years old, Cheng isn't one to shy away from sparkles, glitter and high shine as long as she feels like it. Her well-placed party highlights, be it glittery eye makeup or pearlescent complexion, have a knack for making her look even more luminous than peers half her age.  
But before you go to town with everything that glitters, know that there is a "right" way to properly get the glitz and shimmer on. CNA Lifestyle speaks to celebrity makeup artists for advice.
GET YOUR BASE RIGHT WITH A HYDRATION MASK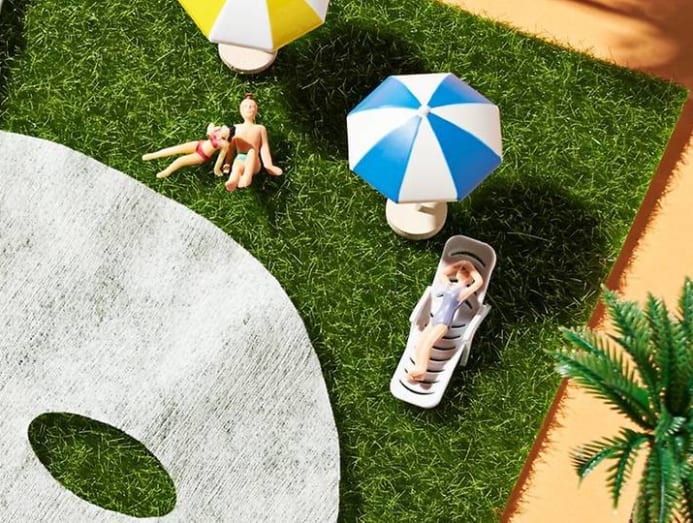 Hydrated skin will make you look younger and also helps makeup go on easier and last longer. So first things first – you'll need a good base, said Elain Lim, who has worked with the likes of Jeanette Aw and quite a few socialites.
"Nothing works on tired skin. Plump skin up with a hydration sheet mask packed with hyaluronic acid. Skin looks infinitely more supple and therefore younger in just 15 minutes," she said, adding that it's a quick fix she uses for clients getting ready for those big nights out such as the Tatler Ball. 
"Don't wash off the remaining essence (after removing the mask), instead massage it into the skin. The facial massage not only helps every last bit of the essence penetrate into the skin, it also helps get the blood circulation going, creating an enviable glow from within," she said.
PICK THE RIGHT TEXTURE – AVOID POWDER EYE SHADOWS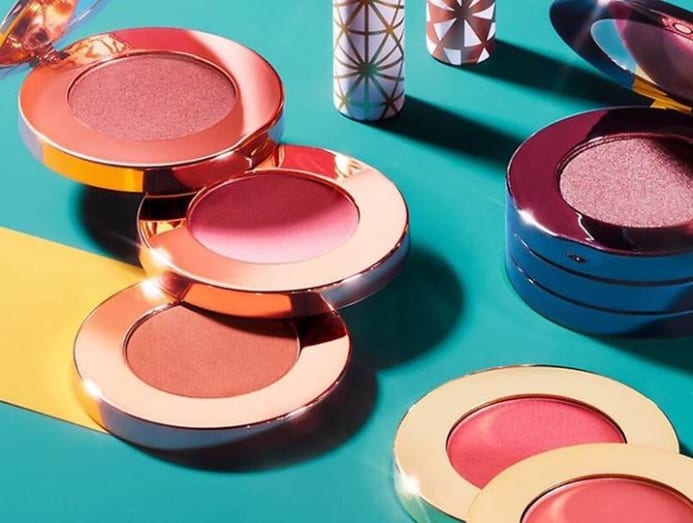 Texture is everything when it comes to wearing sparkles on mature skin, said Zoe Tay's favourite makeup artist Peter Khor. "Avoid powder eye shadows as dry powder tends to settle right into the fine lines making crow's feet even more pronounced," he said.
The alternatives? Cream or liquid eye shadows are a lot more forgiving, and nothing satiates dry skin better than a spot of facial or body oil. "I like to use body oil with shimmer on the face to fake the look of luminous skin," said Khor.
OPT FOR A WINGED EYELINER WITH A TWIST INSTEAD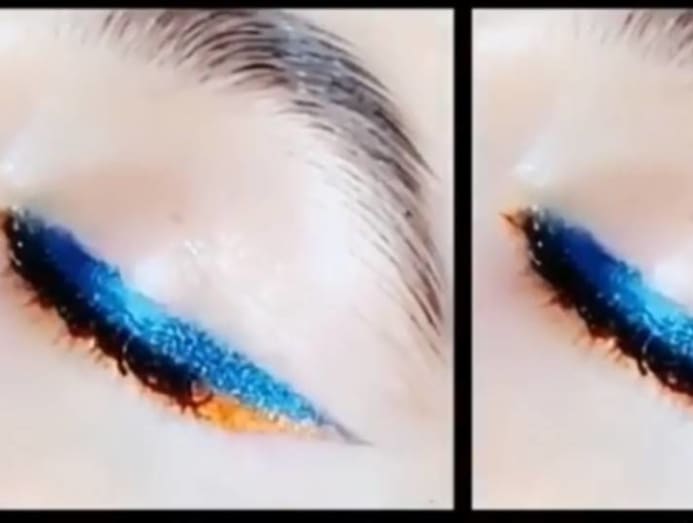 Think pigmented eye shadow is not a good look against crow's feet? Put a spin on the classic winged eye, suggested Kenneth Lee, who has worked with the likes of Anita Yuen and Charmaine Sheh.
"Replace the black liner with one that comes with sparkles. Then take it further by going tone-on-tone with mascara – for example dark blue liner with bright blue mascara – to create depth through colour gradation."
WEAR HIGHLIGHTER ON YOUR CHEEKBONES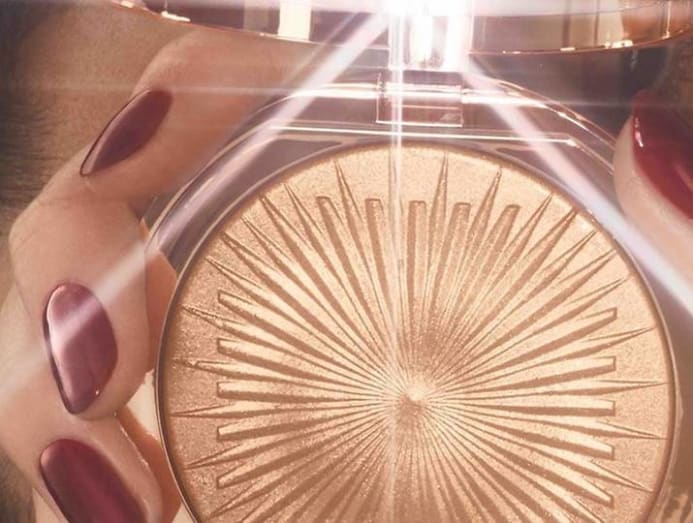 Unlike sparkly eye shadow, lipstick with shimmer pigments tend to draw a lot less flak when worn by older women. But Clarence Lee, whose clients include Zhang Ziyi and Stefanie Sun, pointed out that he's not a fan of having too much sparkle on the lips. "It's not a good look to wear on mature women." 
The alternative is to put the focus elsewhere. Lee suggested wearing highlighter on the cheekbones instead to bring out the natural contours of the face. A simple rule of thumb: Highlight where the light hits the face – the bridge of the nose, the cheekbones, the forehead and under the ends of the eye brows.
USE BODY CREAMS WITH A SUBTLE SHIMMER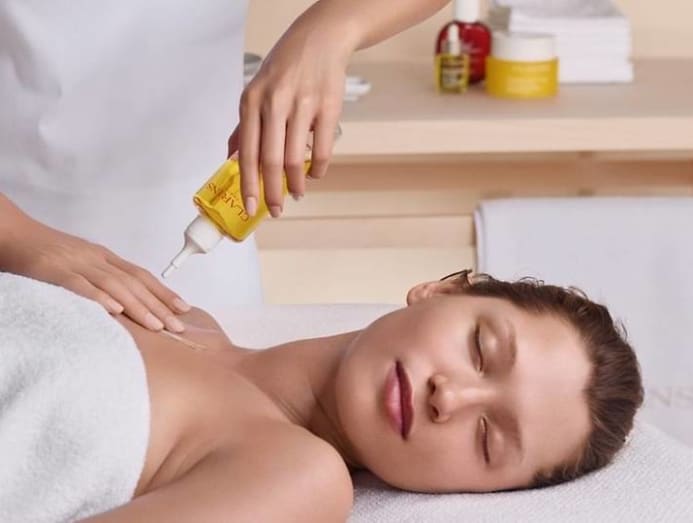 Sparkling golden skin is gold, no matter what age. "Body creams and oil with subtle shimmer are great for dressing up the limbs and decolletage," said Lee. Not only do these creams and oil lend a touch of romanticism, they also nourish the skin (who doesn't love the look of health?). Just remember that the smaller the flecks, the more natural it looks. But you'll want to double check that they don't stain clothes.