Save or splurge: Should you use mass market skincare or doctor brands?
Are over-the-counter sunscreens, cleansers and moisturisers less likely to solve your skincare woes than medical-grade skincare? We ask the experts.
When it comes to shopping for skincare in Singapore, we are definitely spoilt for choice. Market research reports estimate the booming local skincare market to be worth about US$460 million (S$622 million) – thanks to the many product categories available in Singapore.
On one end of the spectrum are OTC (or "over the counter") options which comprise anything from high-end brands like Chanel, Dior, Estee Lauder, Shiseido and Sulwhasoo, sold at standalone boutiques or in department stores; to mass market ones like L'Oreal, Nivea and Olay in supermarkets and personal care stores.
And while you can shop for OTC brands – high-end, mass market or "cosmeceuticals" – on your own, medical-grade doctor brands are another story altogether.
But is there a difference?
THE DIFFERENCE BETWEEN OTC SKINCARE AND DOCTOR BRANDS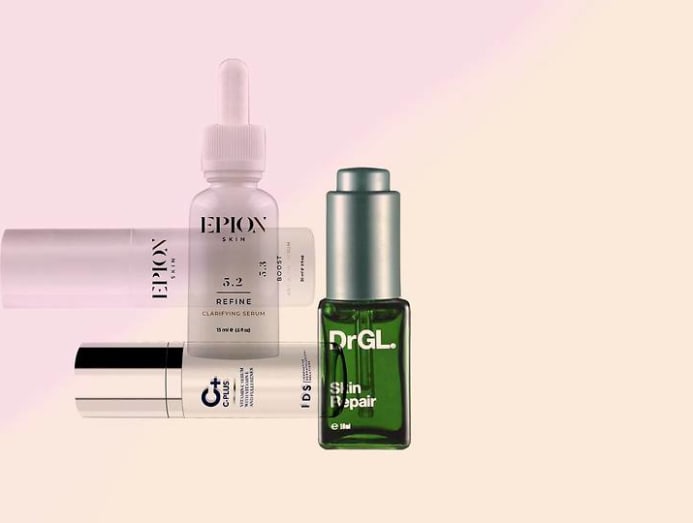 Like the name suggests, these are skincare products that you get at a clinic, after you have had a consultation with the in-house doctor or undergone aesthetic procedures like lasers or chemical peels.
Such products are also said to use a more targeted delivery system that lets ingredients penetrate more deeply into skin, where they are needed most. While both OTC and medical-grade skincare may use similar ingredients like Vitamin C, the latter supposedly uses a more stable form of the ingredient, which helps to maintain its potency.
Dr David Loh, medical director of David Loh Surgery explained: "Strictly speaking, medical grade skincare should contain medicines or chemicals that are restricted to prescriptions by doctors because if they are used wrongly, they can cause harm and adverse side effects. These medicines or chemicals change the function or structure of the skin instead of just moisturising it." He cites hydroquinone and retinoid as some examples.
Medical-grade skincare also tends to cost more, said Dr Melvin Tan, founder and medical director of Epion Clinic, which carries 15 eponymous skincare products. This is due to the use of "more effective active ingredients and in higher concentrations", made possible because you have to use these under a doctor's supervision.
"We are able to monitor their progress closely and add in prescriptives or tailor suitable combinations of different products to help their skin improve," Dr Tan added.
He also likes to advise his patients against using Epion products and OTC ones at the same time. "It is potentially possible to accidentally double up on more active ingredients like acids and retinols."
WHEN TO USE OTC SKINCARE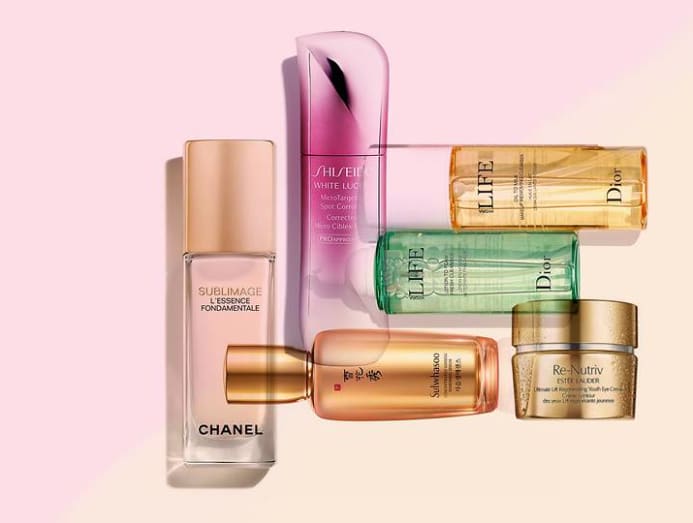 On the other hand, veteran makeup artist and skincare junkie Larry Yeo, who test-drives new skincare products for six to eight weeks before recommending them, says "not all mass market products are bad and not all doctor brands are good".
He looks at the formulation itself: A medical grade product may have a higher percentage of an active like retinol if one is looking for skin regeneration results. But he likes using an affordable OTC sunscreen from brands such as Sunplay SkinAqua and Anessa. The reason is simple. "People who buy expensive sunscreens are known to apply less of it, which reduces their sun protection," Yeo elaborated.
Shawn Lee, general manager of Shiseido Singapore's Cosmetics and Personal Care Division, oversees brands like Anessa and Senka, and believes that customers should have the flexibility to mix doctor brands with mass market ones in order to find a routine that works best for their skin.
"Some great mass market products include sheet masks, cleansers and sunscreens, like our dermatologically-tested Anessa Perfect UV Sunscreen Skincare Milk," he said. 
Lee added that when shopping for skincare, the most important element, in his opinion, is how well the product moisturises skin. For instance, a facial cleanser shouldn't make skin feel tight after use.
Both Yeo and Dr Loh are also wary about how some clinics may not be involved in researching and producing their so-called doctor brand products, which can be bought from generic sources.
Said Dr Loh: "Most skincare from doctors is repackaged or rebranded as the clinics' own, or the skincare is formulated by a compounding pharmacy under the instructions of the doctor."
While he used to rebrand generic products as his clinic's skincare, he has stopped doing so, preferring to stock just a number of "products in their original commercial branding for my patients' convenience" but never requiring them to buy any of these, post-treatment.
Dr Loh sometimes formulates products with medicines like steroids or hydroquinone in a local pharmacy but even so, he said: "I do not insist on my patients buying them, if there is a reliable alternative out there… I do not pretend that these products are the best, particularly when it comes to cleansers and moisturisers. There are so many good products out there."