From mysterious felines to comic book characters: Watches with artsy dials
No subject matter is too outre for watchmakers to apply to their watch dials. CNA Lifestyle highlights some of the most exuberant artistic expressions on the market today.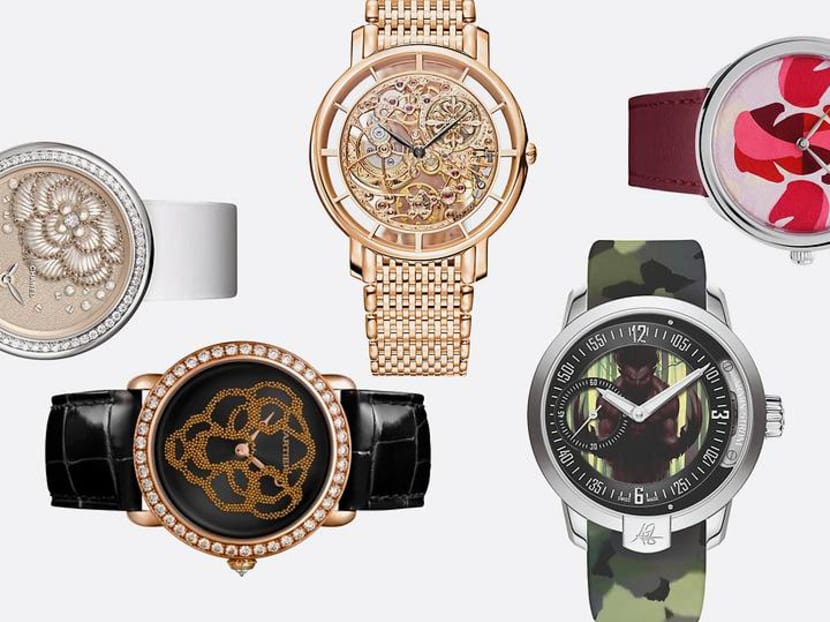 For this reason, artistic dials remain very much in demand in watchmaking. The range of skills is vast, and includes everything from "common" techniques like enamelling to engraving, gem setting, guilloche, and rare traditions like embroidery, granulation, lacquerwork and marquetry. The results are just as extensive – and often, exquisite.
With Singapore Art Week kicking off this weekend, here's a look at the watch world's equivalents of blue-chip paintings and auction-house darlings.
TECHNIQUE: 3D MICRO-PRINTING
WATCH: ARMIN STROM ANIMAL INSTINCT BY ARTGERM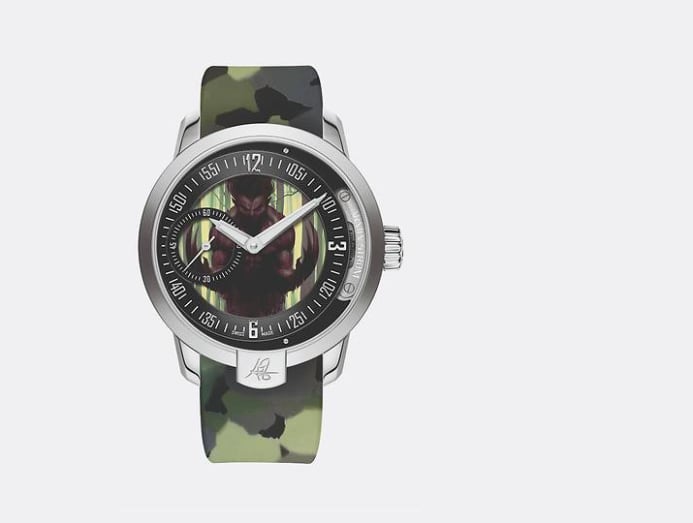 If you're a comic book fan, you might already be familiar with Stanley "Artgerm" Lau's work. The Hong Kong-born, Singapore-based co-founder of Imaginary Friends Studios has produced artworks for the likes of Capcom, DC and Marvel Comics.
In this collaboration with Swiss brand Armin Strom, Artgerm has created an original character called Animal Instinct, who represents courage in the face of adversity. 
His artwork comes alive on the dial, thanks to the technique of 3D micro-printing. The steel watch, fitted with a camouflage-patterned rubber strap, is limited to 15 pieces, and is available for pre-order on sincerewatch.com.
TECHNIQUE: MINIATURE PAINTING
WATCH: BOVET AMADEO FLEURIER 39 "FAN"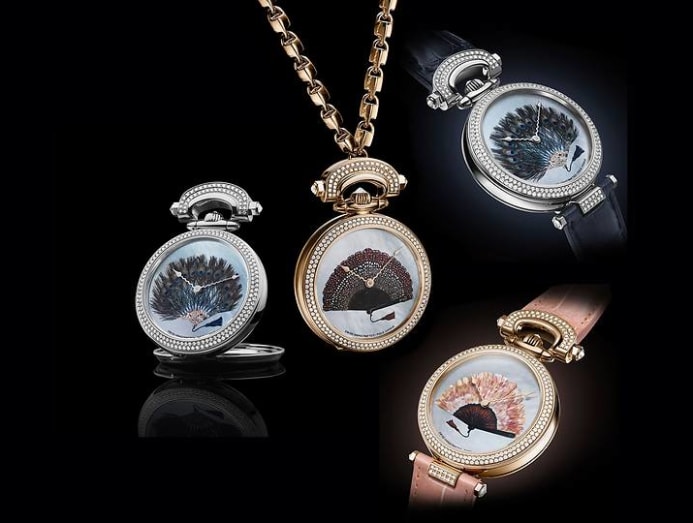 There is only a handful of watchmakers who have mastered the art of miniature painting on dials, and Bovet is one of them. Fans, which are the subjects of this watch series, have been realised in extraordinary detail, thanks to the use of the polished lacquer method. 
Like an 8K TV, this technique gives the highest definition compared to other methods. A layer of translucent lacquer is first applied to a mother-of-pearl base. Then, the main design (in this case, a fan) is drawn on using a fine brush. 
A layer of clear lacquer is applied between each operation to set the colours, and the dial must be fired and polished after each layer is administered. The result is an illusion of depth, almost like a 3D artwork.
TECHNIQUE: MYSTERY
WATCH: CARTIER REVELATION D'UNE PANTHERE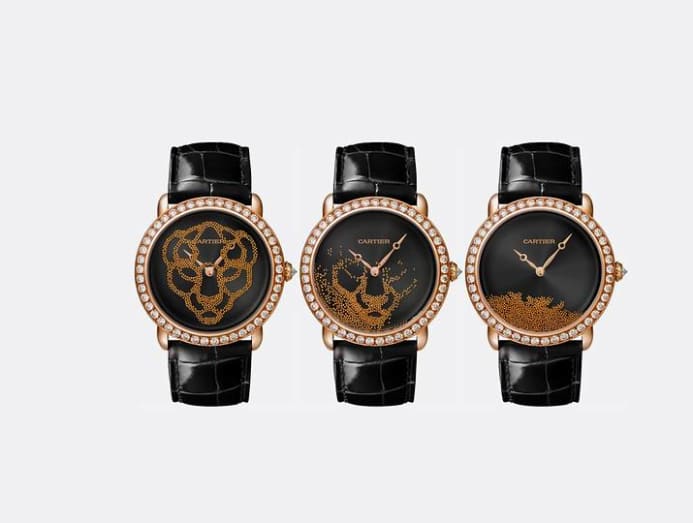 This watch might have the word "revelation" in its name, but Cartier would not reveal the technique used to achieve the fleeting glimpses of Cartier's icon, a panther's face. With every flick of the wrist, the beads briefly coalesce to form the outline of a feline face. 
What we do know is that 900 gold beads float freely in a liquid medium sandwiched between two sapphire crystals. And that it took five years to perfect this party trick. We suspect that micro-magnets are used, though half the fun lies in guessing what makes it tick.
TECHNIQUE: EMBROIDERY
WATCH: CHANEL MADEMOISELLE PRIVE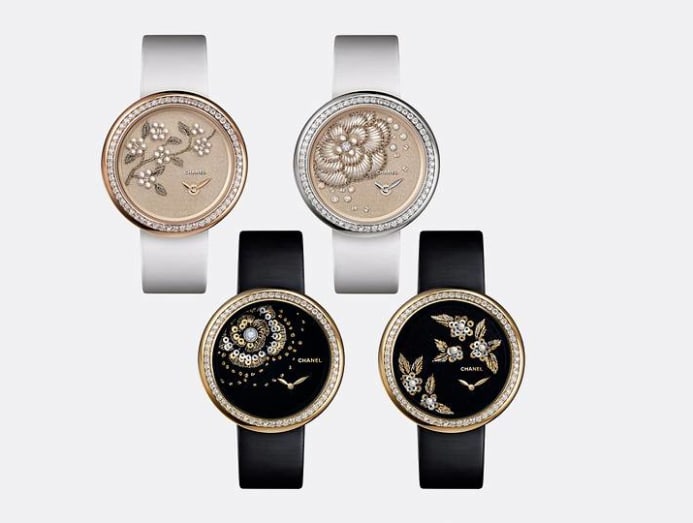 It's fitting that a fashion powerhouse like Chanel produces watches with embroidered fabric dials. This is done in partnership with Maison Lesage, a studio owned by Chanel that specialises in the woven arts. Its artisans craft Chanel's signature tweeds, as well as the embellished, textured confections that come down the couture runways twice a year.
These craftsmen are also responsible for weaving pearls, glass beads, diamonds and gold spangles onto the dials using gold thread. Gabrielle "Coco" Chanel's favourite flower was the camellia, so the blossom becomes a leitmotif. To highlight the artistry of the dials, the bezels are typically ornamented with diamonds.
TECHNIQUE: LEATHER MARQUETRY
WATCH: HERMES ARCEAU CAVALES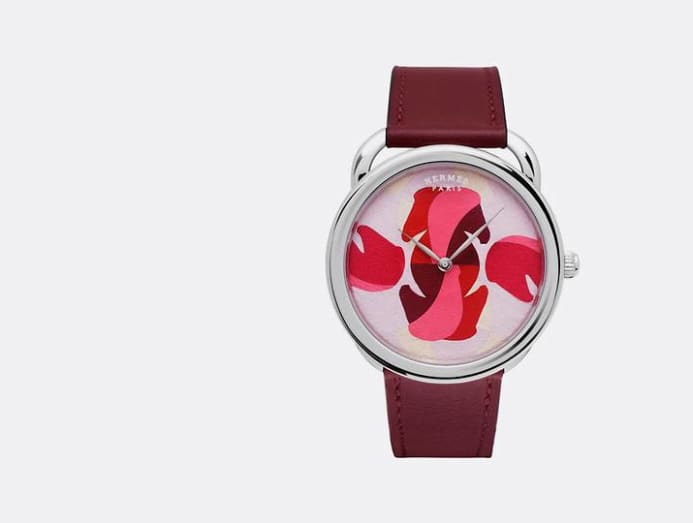 Leather is to Hermes what tweed is to Chanel. And it wasn't rocket science for Hermes, of course; its workshops brim with the expert knowledge of leather craftsmen and saddle makers. 
The Arceau Cavales sports horse-head motifs, a nod to Hermes's equestrian roots. The watch is offered in two colourways, Hermes Red or Indigo Blue. To create the patchwork, camouflage-like pattern on the dial, the leatherworkers must first cut the full-grain calfskin into the desired shapes and trim them down to a uniform 0.5mm thickness. They then spend around six hours carefully assembling the pieces together.
TECHNIQUE: ENAMELLING AND ENGRAVING
WATCH: JAEGER-LECOULTRE REVERSO TRIBUTE ENAMEL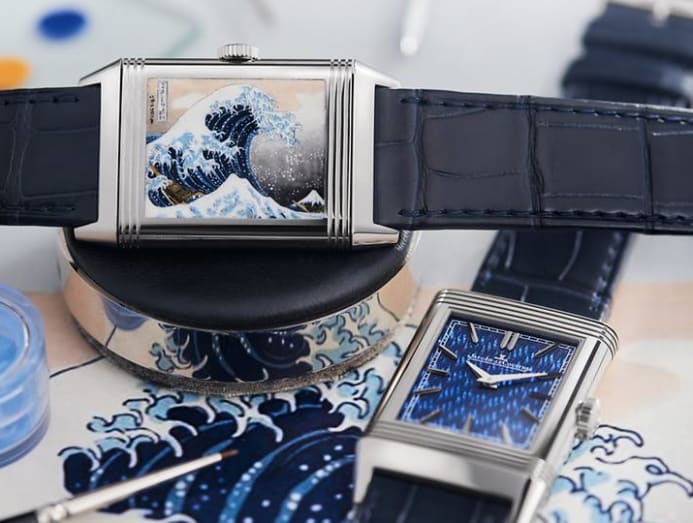 Three watches make up Jaeger-LeCoultre's Reverso Tribute Enamel series. Each one is dedicated to a master artist: French post-Impressionist painter Georges Seurat; Chinese ink painter Xu Beihong; and Japanese printmaker Katsushika Hokusai. Even if you don't recognise their names, you'll probably recognise their art.
The artworks are depicted on the reverse of each watch's case – which came with challenges. The art had to be miniaturised, with all details reproduced as faithfully as possible. The respective styles of the artworks – pointillism, ink wash, and woodblock printing – also had to be recreated in enamel, despite not having the same material qualities.
Jaeger-LeCoultre also wanted to showcase its expertise in engraving, so the dials were guilloched before being covered in a layer of enamel. The Seurat dial sports tiny lozenges under a deep-green enamel; the Xu Beihong dial comes with geometric strokes under ivory enamel; and the Hokusai dial features small waves under a deep-blue enamel.
TECHNIQUE: ENGRAVING
WATCH: PATEK PHILIPPE SKELETON WATCH REF. 5180/1R-001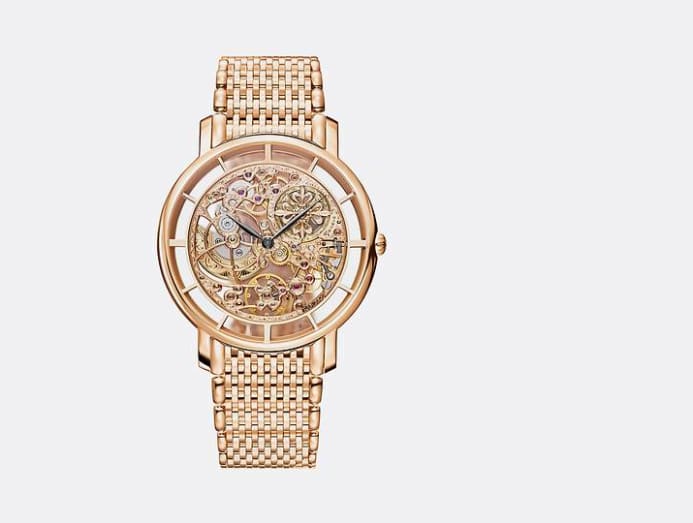 The art of engraving is inherently risky business. One wrong move with the chisel and the artisan could destroy the entire surface of the dial. But Patek Philippe's artisans love pushing the limit, such as on Ref. 5180/1R-001. The movement of this watch is skeletonised, leaving very little room to work with, let alone a margin of error.
On this tiny canvas, 27.5mm across and 2.53mm high, the engraver must decorate all the available surfaces with an abstract pattern of arabesques, spirals and scrolls. The tools at their disposal? An arsenal of burins. There's no fixed template of how the decoration should look, so the engraver must come up with the final design in his or her own mind.
TECHNIQUE: GEM-SETTING, LAPIDARY, GOLDSMITHING
WATCH: PIAGET POSSESSION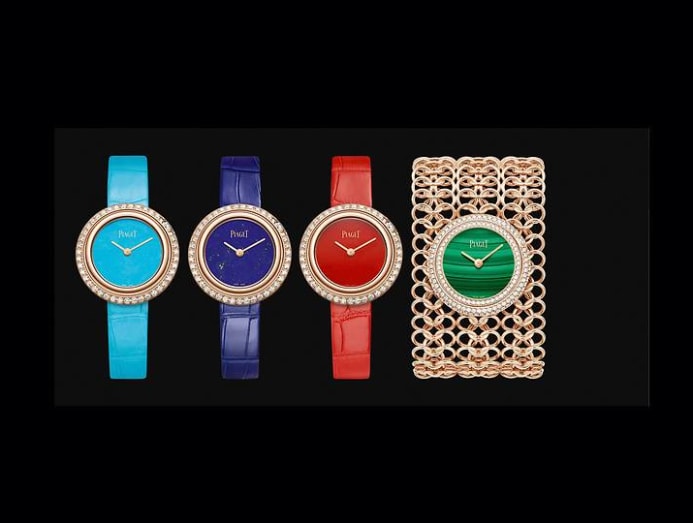 Piaget has one of the most expansive repertoires of artistic crafts in the industry, thanks to its twin strengths as a jeweller and watchmaker. And those strengths are best exemplified in collections like the Possession. You might know the name from the brand's bestselling rings, which feature a playful rotating band that invites fidgeting.
The outer, diamond-set bezels of the watches shown here rotate with the same whimsy. The dials – in minerals like cornelian, lapis lazuli, malachite and turquoise – showcase Piaget's lapidary skills. The stones have to be cut into wafer-thin slices, polished and drilled to house the hour and minute hands.
On the cuff watch, which has a woven chain bracelet in 18K rose gold, Piaget's mastery in goldsmithing comes to the fore. The bracelet has to be strong yet light and supple enough so that it behaves like fabric. The individual links also have to be polished to bring out the metal's inherent beauty.