Lunchtime beauty fix: Medi-facials that take less than an hour
Slip back from "lunch" looking rested and energised with these non-invasive treatments that promise little-to-no downtime.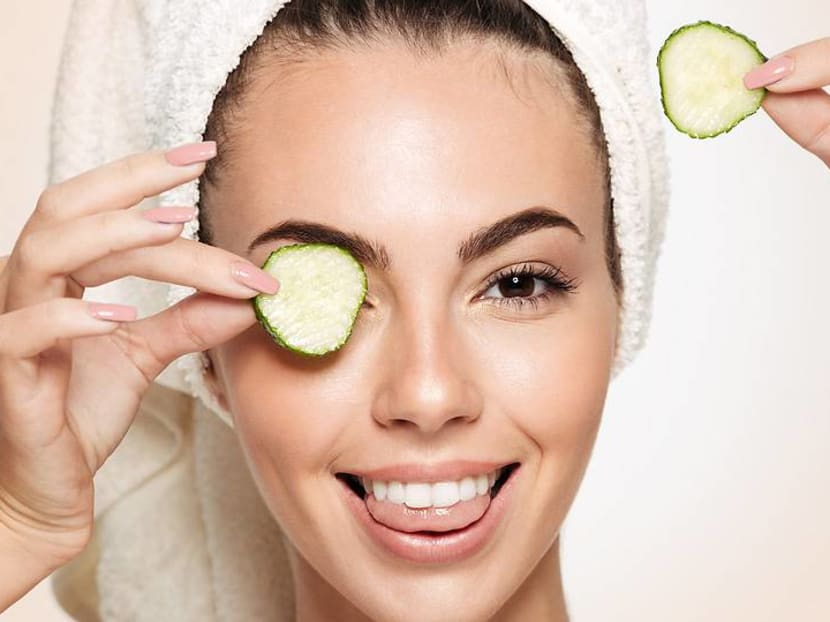 Sure, your colleagues had noodles for lunch. But what did you get? Radiant and revitalised – that's what.

CNA Lifestyle has earmarked four medi-facial treatments that offer results, with little-to-no downtime. Some sessions may cost a pretty penny, but your colleagues will be wondering what you had for lunch that got you glowing from inside out.
(And the answer isn't "noodles".)
ESTHECLINIC ULTIMATE LIFT HIFU (HIGH-INTENSITY FOCUSED ULTRASOUND) TREATMENT, S$580 per session
What It Does: Dubbed a non-invasive face-lift, the treatment uses ultrasound waves to boost collagen production in the superficial layer, deeper skin layers, as well as the superficial muscular aponeurotic system.
Results: I liked that this is a no-fuss, no-frills medi-facial. After the face was cleansed, the therapist applied the transducer over the face in an upward motion. I felt a light zapping when she pressed over fleshier bits like the cheeks and chin. The zapping felt a lot more intense over the bonier bits such as the temples, forehead and under the eyes.
But the discomfort was worth it because I saw the triple-layer lift result immediately after just one session, with the cheeks and brows looking significantly lifted. Two to four sessions are recommended, with results lasting up to six months.
Downtime: Zero. Though a slight red flush may be experienced, if you have sensitive skin.
Available at all EstheClinic outlets. For more information, visit www.estheclinic.com.sg
EPION CLINIC EYE VITALITY: FIRM & LIFT, S$120 per session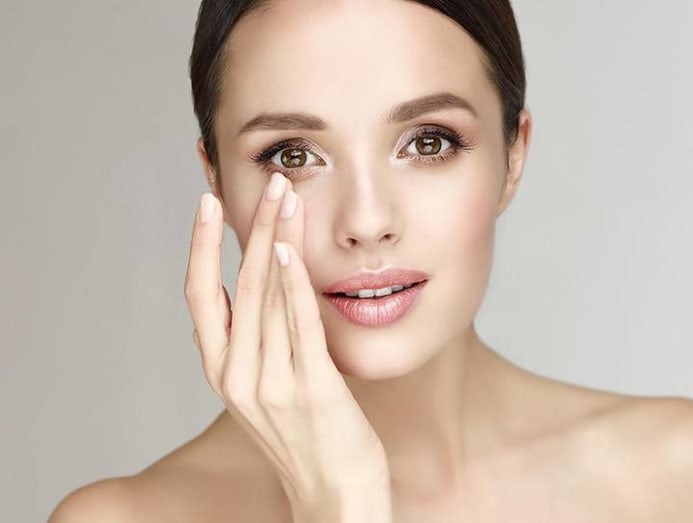 What It Does: This treatment uses radio frequency to firm the eye area and reduce the appearance of dark circles under the eyes.
Results: Heat from radio frequency encourages microcirculation and collagen production to lessen the appearance of dark circles. Ultrasonic permeation of essential hyaluronic acid is then used to reduce the appearance of fine lines. The finale eye wrap reduces puffy eye bags.
My eyes looked brighter and instantly refreshed. Results lasted about a month.
Available at Epion Clinic, 145 Tanglin Road, Tudor Court. For more information, visit www.epionclinic.com
IDS AESTHETICS ELECTRO INFUSION (IEI), S$299 per session (S$126 for first-time trial)
What It Does: A customisable medi-facial that combines electro-magnetic pulses and LED light therapy.
Results: The electro-magnetic pulses "charge" the skin to enhance the absorption of the active ingredients, as well as stimulate the skin in its repair process.
I experienced a tingling sensation during treatment. The therapist informed me that those with sensitive or thin skin will feel the sensation more intensely.
Serum is then massaged into the skin, which is a nice pampering bonus. A mask is applied to calm the skin down — you can opt out of this if you're in a rush.
Skin immediately looked brighter and felt more supple. Results lasted about two weeks.
Available at IDS Aesthetics, Robinsons The Heeren Level 1, 6365-2969.
ESTETICA OXYGENO 3-in-1 THERAPY, S$200 per session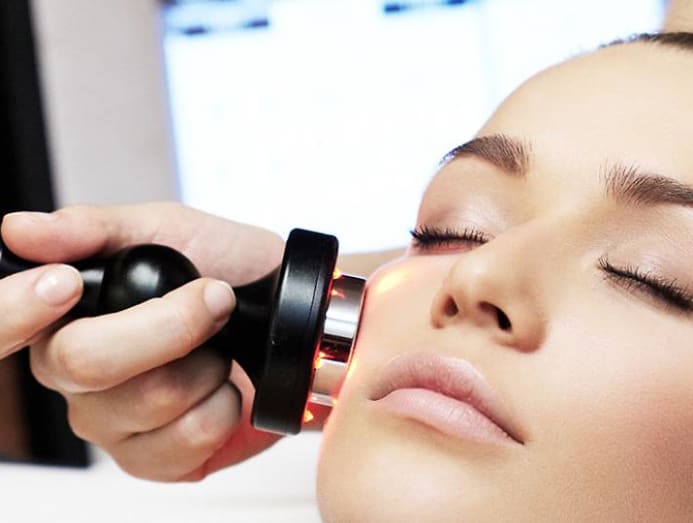 What It Does: Also known as the super facial, this treatment uses a unique Capsugen device to do three things: Exfoliate, oxygenate and infuse skin with active ingredients.
Results: What sets this facial apart from other oxygen facials is the fact that OxyGeno gently coaxes your body to produce oxygen instead of the other way around. When carbon dioxide bubbles burst on the skin, oxygen is attracted to this and rises to the skin's surface. This action increases the metabolism of the skin cells and prepares the skin to better absorb nutrients.
Depending on your skin concerns, there are two options to choose from: NeoRevive for skin rejuvenation (to brighten up dull complexion and reduce the appearance of fine lines) or NeoBright for skin brightening (to fight pigmentation and sun damage).
The treatment is mostly pain-free, except on areas where the skin is thinner and where it can get a little prickly. My skin felt soft and smooth immediately and results lasted a week.
Available at all Estetica Beauty Studios. For more information, visit www.esteticabeauty.com