Men: The simple style rules for dressing to look slimmer than you are
Styling tricks and hacks that can help you look like you've lost weight with no skin off your back.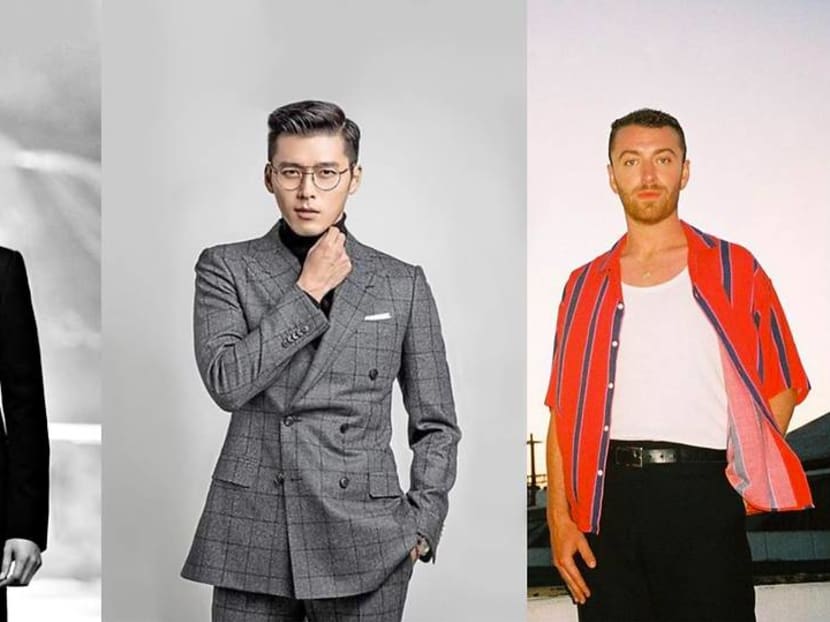 So, you went a little too far with the Chinese New Year binge. But it's too late for regrets now. The loose-fit jeans are feeling a little snug and the weighing scale is screaming red alert.

Plus, your buddy set up you up on a date with his hot, new colleague. You need to look like your pre-binge self. Pronto.

What can you do?

The most important thing is to identify the type of body shape you have and work on drawing attention away from the not-so-flattering bits. And no, you don't have to slave at the gym nor diet to look good in clothes. 
Here are some styling tricks that can help you look like you've lost 5kg without the hard work. 
PROPORTIONS
Javin They, founder of Common Suits, a homegrown company that offers bespoke suit service, said that if you're short and stout, your clothes should try to "elongate your body and de-emphasise breadth".

Choose high-rise trousers to lengthen the leg line visually; they should fit on your natural waist and not below protruding stomach.

Fashion stylist Damian Huang added: "Opt for straight-fitting trousers if you're a little on the heavy side. Skinny trousers will make your body look disproportionately large."

When it comes to shirt collars, They says that longer, straight-point shirt collars balance out a round face. When making a suit, wider lapels are more flattering for bigger girths.
Also, your jacket length should be long enough to cover your abdomen fully, with a slight taper in the waist to create a V-shape silhouette. Alternatively, consider a waistcoat to conceal your mid section, They suggested.

Another styling tip is to pick V-neck collars over round ones – the V-shape elongates your neck and can make you look slimmer than you really are.

Also, avoid baggy clothes. It's a common misconception that the looser your clothes are, the more they're going to hide your flaws. On the contrary, baggy outfits make you look sloppy and even larger. Remember: Fit is king.

FABRIC
As for your suit's fabric, They suggests a "medium-to-heavy weight cloth such as high twist wool and mohair" that has some structure and body so your suit "hangs nicely".

COLOURS AND PATTERNS
Pick fabrics in dark, solid colours, or with medium-width stripes or herringbone because they minimise the emphasis on bulk, said They.
Huang also suggested wearing "dark, solid colours to camouflage heft" and to avoid lighter hues which can play up your size. Besides picking the right colour, he also stressed that not all stripes are flattering.

"The wider the stripes, the more they draw attention outwards," he said. "Narrow stripes, on the other hand, create the illusion of a slimmer silhouette. Most importantly, avoid horizontal strips which can make you look bigger than you already are."
If you must wear printed shirts, opt for smaller patterns such as small checks and floral prints. This way, your shirt won't draw attention to your body.