Men: How to pull off the colour red this Chinese New Year and look great
Who says wearing the scarlet hue has to scream "red alert"? We show you how to rock this auspicious colour in style.
Often associated with passion and danger, red is not an easy colour to master, especially when it comes to a man's wardrobe. But who's to say that you can't rock this standout shade and top the sartorial scale? 
Studies done by the Journal Of Personality And Social Psychology indicate that women are more likely to find a man attractive when he is associated with red. How's that for incentive to go all out this Chinese New Year?
When it comes to incorporating the colour red in your wardrobe, there are a few things to consider.
First, this is a very attention-grabbing shade and it will most certainly stand out on its own, so if you're not confident of pulling off an all-red outfit, consider taming it down with other muted colours that play well with red, such as light blue and burgundy.
If a bright fire-engine red is too much for you to handle, opt for darker crimson shades such as a rusty red.
Finally, it's all about wearing the colour with confidence. Remember: It's all about big risks and bigger rewards. Plus, you just might score a sizable ang pow with your favourite grandma.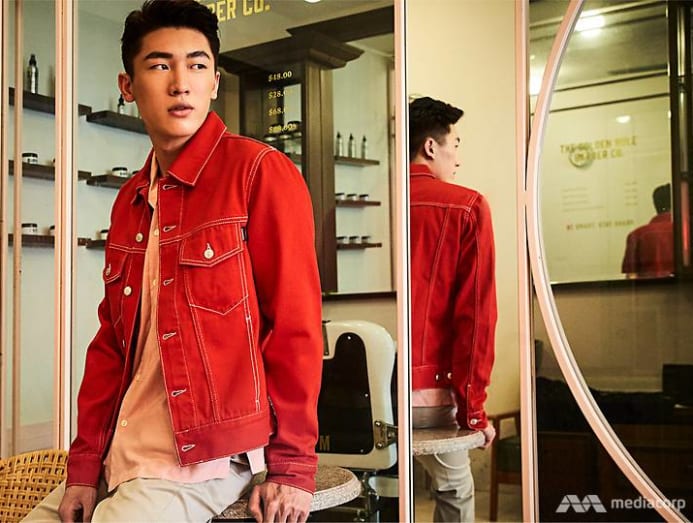 If it's your first time attempting to wear red, consider layering it with other lighter shades. For example, a bright red denim jacket with a light pink shirt tame down the loud visual cue, while a pair of tailored off-white trousers smartened up the look instantly.
ADD VOLUME
If standing out among your relatives is your biggest goal, we say go big or go home. A red tracksuit might garner you the eyeballs you want, but why not take it up one more notch with an oversized windbreaker?
The extra volume is an unexpected silhouette and is most likely to get you voted best dressed among your cousins. If the weather gets a little too toasty, you can always take it off and show off your impeccable street style-inspired look.
LEISUREWEAR LUXE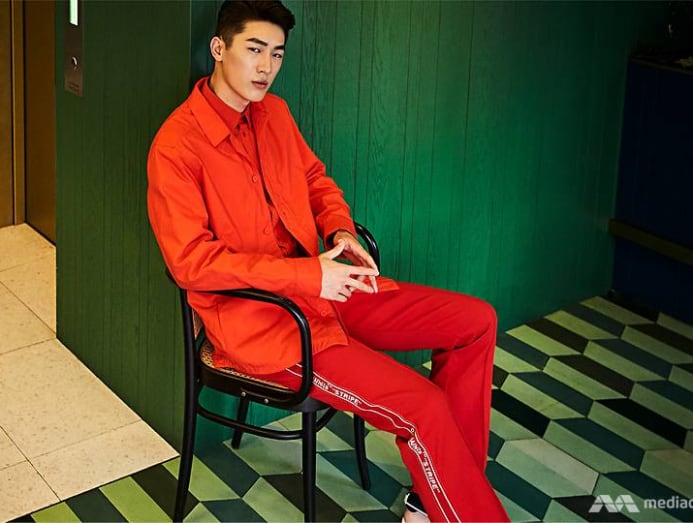 If you take your style cues from athleisure, then consider dialling up the casual vibe with a smart blouson. Saturate your whole look with a red tee but if you're too conscious of wearing red-on-red, then anchor it down with a light blue or beige top.
ACCESSORISE
Another way to incorporate the colour red into your ensemble is with accessories, such as a leather pouch (to hold your hongbaos and other necessities).
LAYERING
If you've already mastered the art of wearing red like a fashion editor, then it's time to take it to the next level with layering. Consider a dark jacket with a pair of denim berms. The look is unexpected and the darker jacket also creates an interesting contrast to the striking shade of red. If the weather gets too warm, you can peel of the jacket and still look cool.
Photography by Aik Chen, styling by Damian Huang, grooming by Lin Hongling, model, Zewen from Mannequin. Special thanks to The Great Madras.