Get the most mileage with smart-casual shoes you can wear dressed up or down
You say you love shoes – but your collection includes one pair of dress shoes and a whole lot of white sneakers. Up your style factor with these versatile, all-occasion kicks.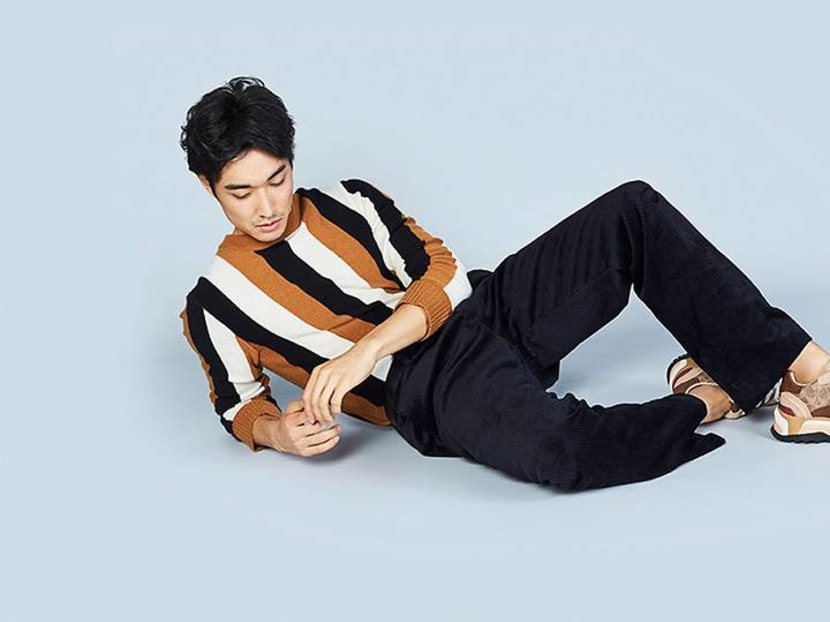 When it comes to getting the most mileage out of a pair of shoes, you'll want to go for a pair that's handsome enough to wear to dinner, but not so fancy that you end up saving it for "special occasions". Like when you get knighted.
CNA Lifestyle zooms in on five pairs of stylish smart-casual shoes versatile enough for you to work the circuit in – dressed up or down.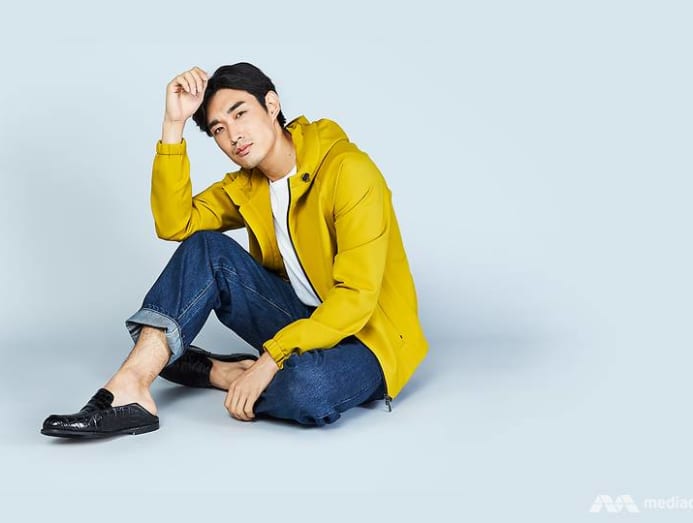 While we're familiar with clothes that serve dual purpose, how often do we come across footwear that lets you go from comfy casual to dapper smart with a flick of your fingers?
These convertible patent crocodile leather loafers do just that. For a casual look, slip it on like a pair of slippers with the back flap down. Or wear it like regular shoes with the flap up. The croc material is a bonus: It elevates the luxe factor immediately, even if you're simply clad in a pair of denim jeans and a simple white T-shirt.
TIP: Contrary to popular belief, you can wear socks with loafers. Just make sure they come in interesting prints or colour.
CALF LEATHER LOAFERS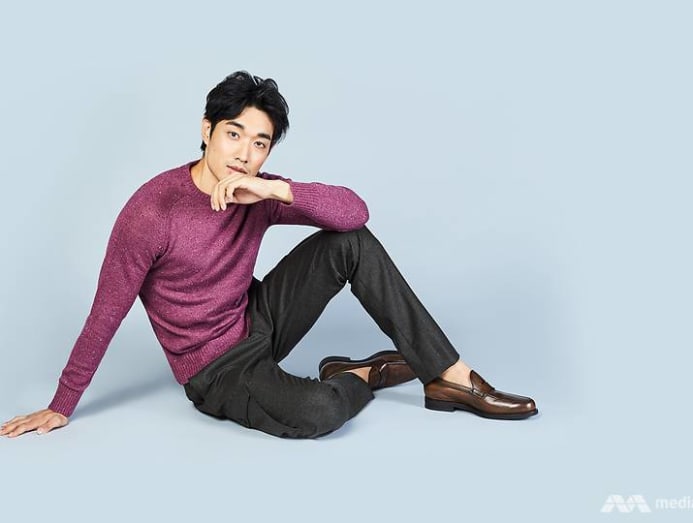 A classic staple in a man's shoe wardrobe, loafers are known for their versatility – they can be worn with anything from jeans to suits. Pair it with a navy suit and a grey tee for a semi-formal look, or wear it with a pair of cargo pants and knitted sweater to up your sartorial standing.
TIP: Why play it safe with black? A pair of camel or brown loafers are just as versatile.
KNIT-SOCK SNEAKERS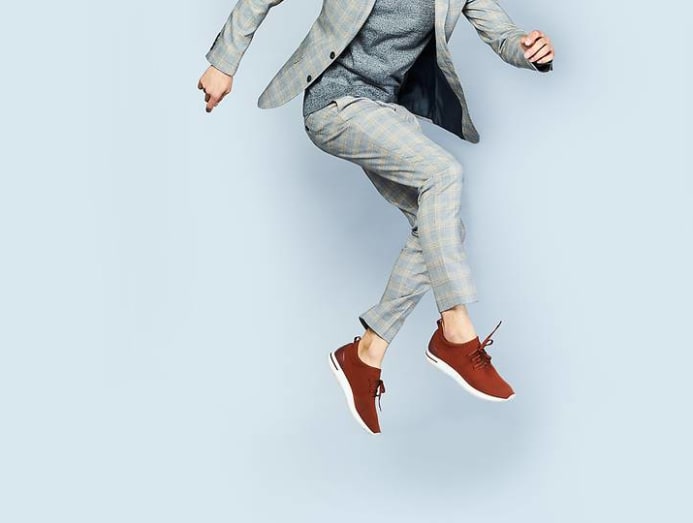 If you want to stand out in a room of chunky, pristine-white sneakers, it's time to give the knit-sock sneakers a chance.
Lightweight, streamlined and very comfortable, these kicks are basically thick socks with rubber soles. To spice up a classic print like the Prince Of Wales checks, opt for a bright colour and punch up your ensemble.
TIP: These knit-sock sneakers are great alternatives to the white-sneakers-with-suit trend.
MONOGRAMMED SNEAKERS
If you consider yourself somewhat a risk taker when it comes to your personal style, then the monogrammed sneakers are the perfect accessories to show that you're ahead of the style curve.
TIP: Wearing logos head to toe is an art. If you're not ready to be scrutinised, keep your outfit low key and muted, and let your sneakers do the talking.
CALF LEATHER SNEAKERS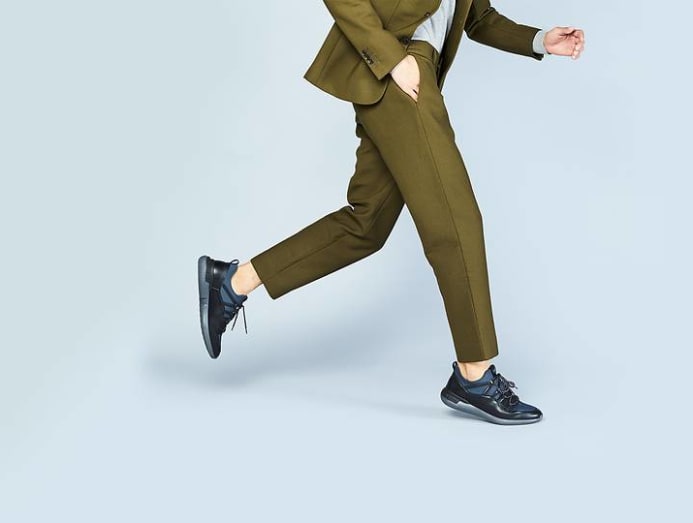 Part sneaker and part hiking shoe. Several designers and sports brands have rolled out these "hybrid" concoctions in a bid to win over sportier consumers. But what makes this pair especially desirable is that they don't have the chunkiness of outdoorsy footwear (which makes them go with most things you have in your wardrobe), but they're still as comfortable as a pair of running shoes.
TIP: If you're wearing them with a suit or a pair of tailored trousers, make sure they're cuffed just right so that your whole ensemble looks sleek and modern.

Photography by Aik Chen, styling by Damian Huang, grooming by Lin Hongling, model Masato from Mannequin.