The striped tee is the single most versatile wardrobe staple — we have five ways to prove it
Earning your fashion stripes has never been easier.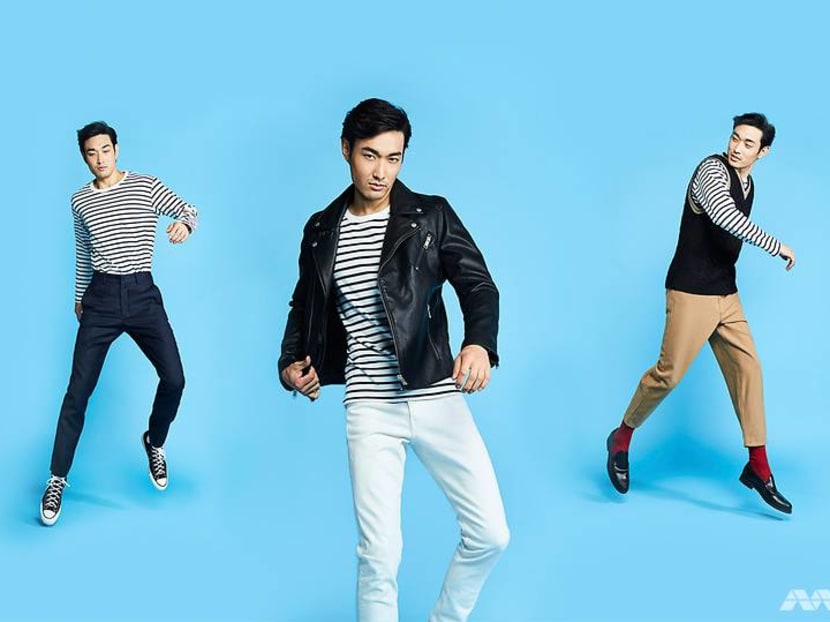 The nautical appeal of the Breton tee – or mariner striped T-shirt – dates back to the 1800s when the French Navy created it as part of its uniform. But it was Coco Chanel (yes, the Coco Chanel) who brought the seafaring ways of the striped tee to the mainstream, and it has since been adopted by designers such as Yves Saint Laurent, Jean Paul Gaultier and Hedi Slimane, to name a few.
One of the most enduring trends on the fashion runways, this versatile classic is also favoured by men who have shaped pop culture as we know it: Pablo Picasso, James Dean, Paul Newman, Kurt Cobain, Andy Warhol, are just a few names that may ring a bell.
While the pattern may be simple, you can always dial up the ways to wear the humble striped tee. Here's a little style inspiration.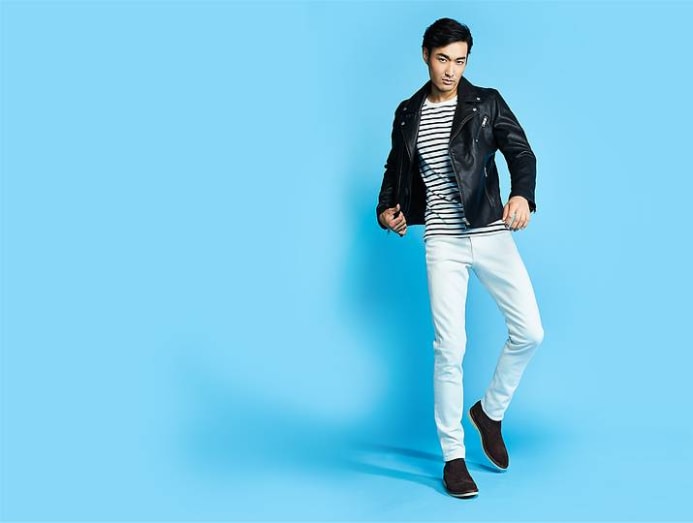 TIP: Instead of black jeans, try a pair of white ones instead. They're less predictable and make you look dialled in and so darn cool.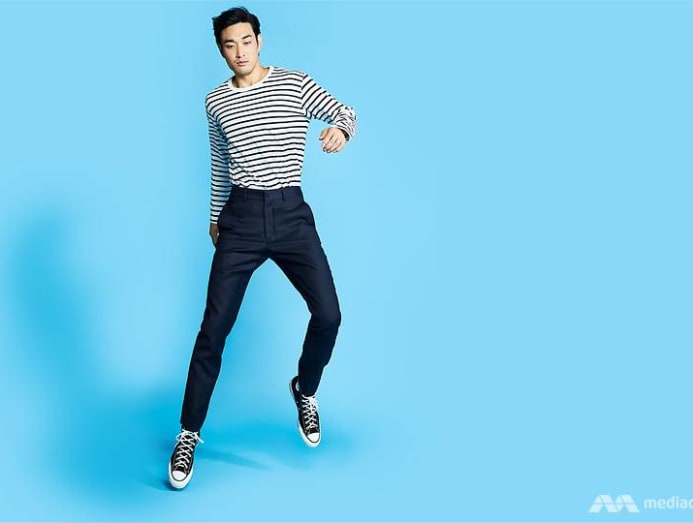 TIP: If you're tall and lanky, consider a pair of high-waisted wide-legged trousers instead of slim-fit pants. Think artistic and romantic.
TIP: If you're new to clashing prints, remember the golden rule of mismatching pattern sizes if you want to ace that game.
TIP: You can also opt for a longer military vest for a casual weekend night out. Pair them with a pair of slim-cut black jeans and boots for a stylish finish.
TIP: Raise your style stakes with an unexpected finishing touch. A pair of socks in red, green or yellow will do the trick.
Photography by Aik Chen, styling by Damian Huang, grooming by Lin Hongling, model Masato from Mannequin.​​​​​​​