Boxers or briefs, gentlemen? How to choose the right underwear for your body type
Yes, guys, what you wear could affect how you look or feel throughout the day. We've compiled a simple guide on the pros and cons, depending if you're skinny or have a paunch.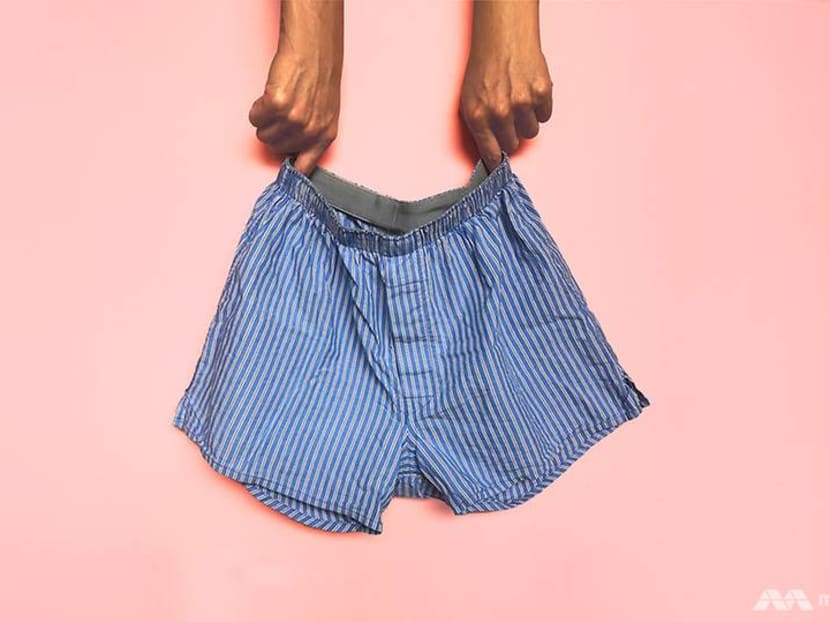 Most men don't give a hoot about their underwear, as long as they cover what they're supposed to.
If you're one of those men, consider this – the underwear is the most utilised item of clothing in your wardrobe and can significantly impact how you physically feel throughout your day. Just imagine having skin-tight fabric or elastic bands in places where you don't want them.
That aside, what you put under your clothing can also affect your appearance. Think no one can see your underwear anyway? Wrong – put on the wrong pair and its lines can show clearly through your pants.
If this is news to you, it's high time you put some thought into your underpants. A sure way to getting the look and fit right is to look at your body type. Your build and height will determine what style is best for you – and there are options beyond boxers and briefs, with multiple variations in fabric, rise and cut, to boot.
Don't worry if this sounds complicated. CNA Lifestyle will start you off on the four basic types of underwear, from which you'll easily identify one to suit you.
BRIEFS

Best for: Short men or men who have thick thighs
The underwear style you were first introduced to in life, briefs, unfortunately, do bring back memories of the tighty-whities mum used to stock up your drawer with.
But briefs in your adulthood can be a lot less awkward-looking and much sleeker (think the Calvin Klein aesthetic), provided you know where to shop and that they suit your physique.
In reality though, few men have the body of underwear models to work with. Even so, briefs can still be forgiving in the right fabric and cut, and may actually be great for those with specific figure traits.
First of all, if you are on the short side and tend to find that styles like boxers tend to overwhelm your frame, briefs will work better for you. They are also good for those who are thickset and muscular, who may find other underwear styles like trunks or boxers a little restrictive around their thighs, which tend to be big.
Finally, if you happen to be quite "well-endowed", your underpinnings must provide adequate support to handle the, erm, weight. You will find this amply supplied in a well-fitting pair of briefs, which will perform better in this respect, than any other underwear style can.
BOXERS
Best for: Round-shaped, very tall or large-framed men
Clearly, boxers are favoured for its ventilative properties, but while they are comfortable to wear, they might be best reserved for sleep time since they do not offer much in the way of support. Still, they are a good choice for very tall or large-sized men, who are likely to find other underwear styles too tight, small or lacking in coverage.
You'll appreciate them most if you are "round" or "apple-shaped" – in other words, your waist measurement is considerably larger than that of your shoulders, chest and hips. Boxers offer a thicker waistband that won't dig uncomfortably into your girth.
Bonus: They are also best for disguising the beginnings of a paunch, and, if you already have a fully developed one, they won't create an unflattering "muffin-top" silhouette that might show under your clothes.
While boxers are good for the larger, taller guy, they won't be comfortable for those with thick thighs since the extensive fabric can get in the way and chafe as you walk about and go about your day. The fabric can also bunch up in the limited space between your thighs and your pants.
BOXER BRIEFS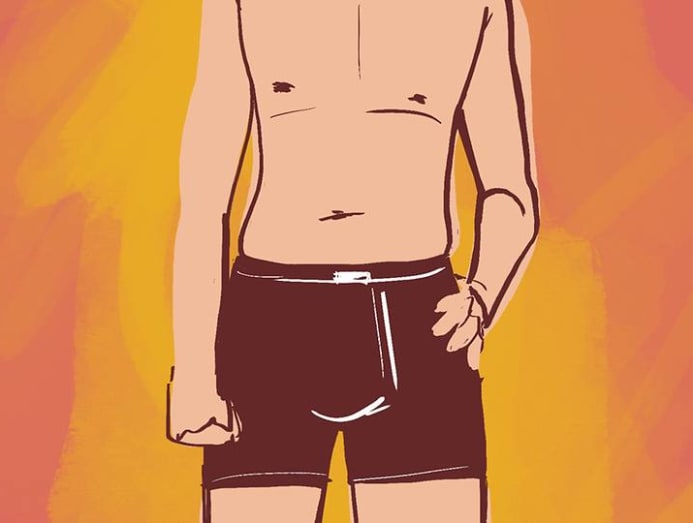 Best for: Pear-shaped men
This two-in-one hybrid between boxers and briefs blends the best of both worlds, which means it combines the coverage of the former with the support of the latter.
Boxer briefs will suit the average Joe in terms of the masculine frame and build – neither short nor super tall, neither very muscular nor skinny, and not round either. Also, if you've had minor issues with wearing either boxers or briefs, you might find your ideal match in boxer briefs instead.
While boxer briefs are pretty much an all-round crowd-pleaser, there's one specific body type they benefit the most – the pear shape.
Men who carry more weight on the posterior are likely unable to find adequate coverage from briefs. Boxers may solve this problem, but do not provide the lift in the back end they may sometimes need, or can visually add even more bulk to the lower half of the body. Enter the perfect solution: Boxer briefs.
TRUNKS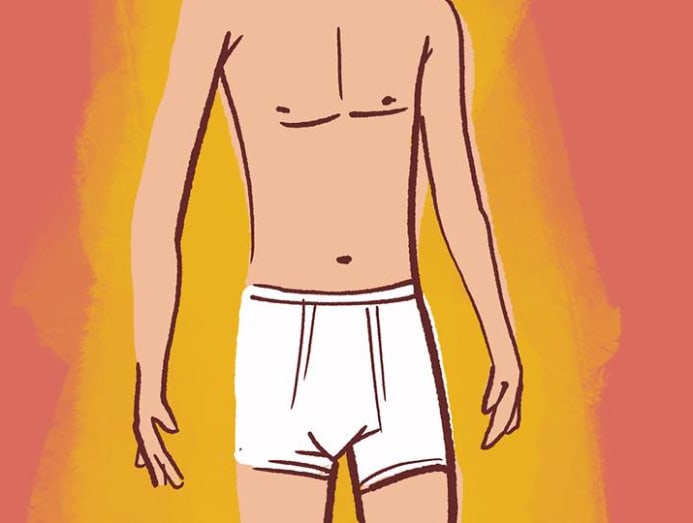 Best for: Slim men or those with skinny legs
First of all, let's address the biggest question about trunks – what exactly are they? Simply put, they are the shorter cousin of boxer briefs. They fit like boxer briefs but have a shorter leg length. But, seriously, are they necessary if boxer briefs already exist?
Well, yes, if you have short legs, for example, and would like to have an option that will flatter your proportions better – trunks would have an elongating effect on the lower half of the body.
At the same time, because they visually form a broad strip across your hips, they also have a widening effect on them. That is, if you actually care about how you look in just your underpants.
This means that trunks tend to suit the slimmer or leaner guy with narrow hips and thinner legs, as they will visually even out their proportions. Stay away from them, especially if you are thickset as they'll further widen your frame and fit uncomfortably around your thighs.
Functionality-wise, they might be a good alternative for you if you find that the "hems" on boxer briefs are constantly riding up your thighs.