Fashion's biggest night folds: Met gala 'postponed indefinitely' due to COVID-19
Vogue's Anna Wintour, who hosts the Met gala, made the announcement and took the opportunity to criticise US President Donald Trump's handing of the coronavirus crisis.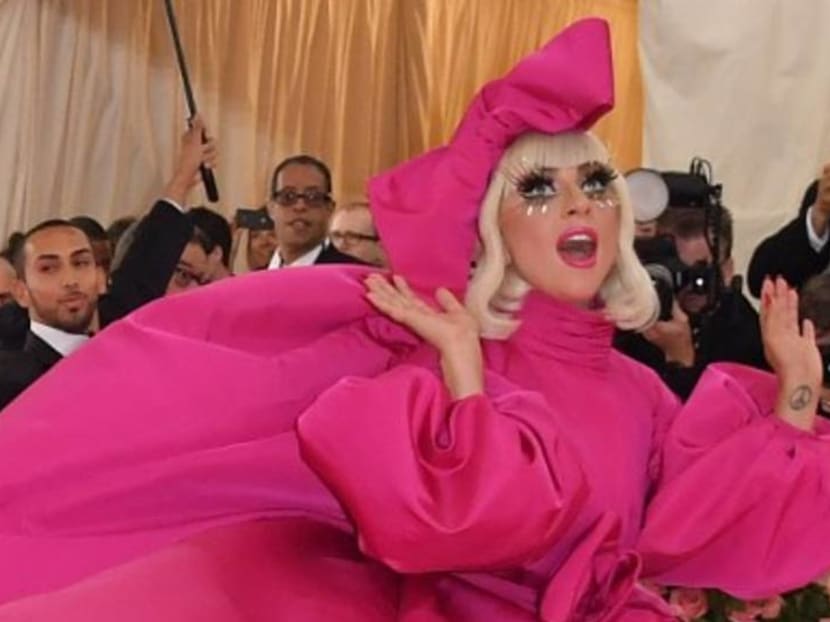 The Metropolitan Museum of Art announced Monday evening (Mar 17, Singapore time) that the annual Met gala has been postponed indefinitely.
The annual event often referred to as fashion's biggest night out, hosted by Vogue's Anna Wintour, was scheduled to take place on May 4. The celebrity-filled fundraiser for The Costume Institute at the Metropolitan Museum of Art has been staged on the first Monday in May, without fail, since 2005.
This year's exhibition, themed About Time: Fashion And Duration, is sponsored by Louis Vuitton.
Last Thursday, the Met also announced it was closing "until further notice" after two employees showed symptoms of the virus. According to Vogue, an internal email was sent to staff at the Met on Mar 16, announcing that the museum "will remain closed through Saturday, April 4".
"Due to the unavoidable and responsible decision by the Metropolitan Museum to close its doors, About Time, and the opening night gala, will be postponed to a later date," wrote Wintour on Vogue.com.
The Vogue editor-in-chief took the opportunity to weigh in on the developing COVID-19 situation, and the upcoming presidential elections in the US.
"Like everyone else, I have been experiencing this COVID-19 crisis as a series of hurtling developments, where one never knows quite what each new day will bring. Through it all one fact, however, remains stubbornly unchanged: President Trump. I, like so many of us, have been appalled by how he has responded to the pandemic – the optimistic and fact-free assurances that all will be fine, the chaotic implementation of travel bans and claims about a 'foreign virus,' the narcissistic ease with which he has passed blame to others, his dishonesty with the American people, and worst of all, his shocking lack of empathy and compassion for those who are suffering and fearful," wrote Wintour on Vogue.com.
"Meanwhile, his administration has been unforgivably slow to provide testing, and to mobilize treatment to all who will need it. These weeks have been a reminder – as if we needed a reminder – that America must choose a new president."
Wintour proceeded to state her endorsement of Democratic candidate Joe Biden. "He is unmistakably a man of character and has so many qualities that we are in desperately short supply of in Washington right now: Decency, honor, compassion, trustworthiness, and best of all experience."