Singapore is designing and making watches – but Singaporeans aren't buying
What are Singaporean watch lovers ignoring that markets like the US are lapping up? CNA Lifestyle shines a spotlight on the local "micro-brands" selling Singapore time to the world.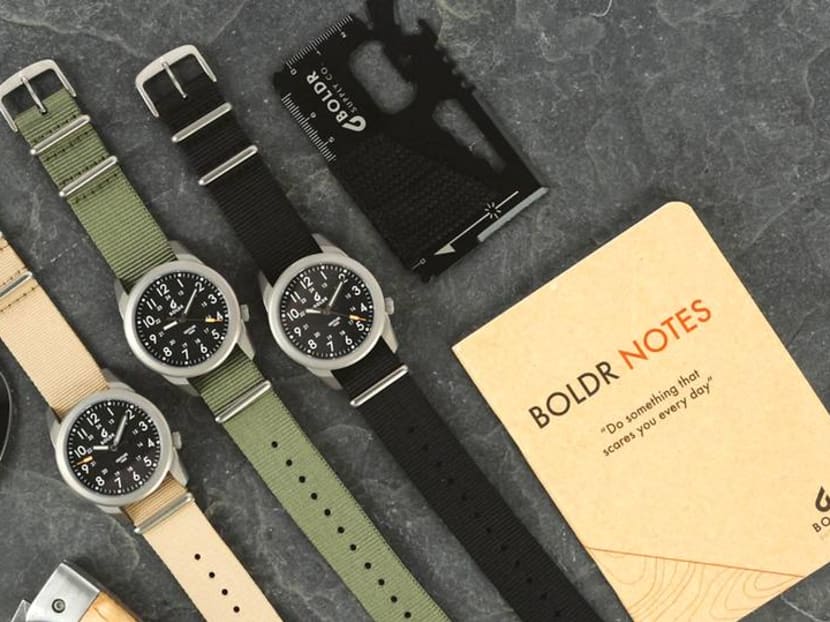 If you're a watch enthusiast, you'll be familiar with cult, independent marques like Greubel Forsey, MB&F, and Urwerk. But if you're truly in the know, you'd have heard of a new crop of independent brands that have emerged in the last couple of years. They're collectively – and somewhat affectionately – known as "micro-brands".
Many of them got off the ground as successfully funded Kickstarter projects, and typically produce less than 500 watches a year. And – this might come as a surprise – a fair few of them were started by Singaporeans.

KICKSTARTER PROJECTS MADE GOOD
"At last count, there were about 40 (Singapore micro-brands)," Sugiharto Kusumadi told CNA Lifestyle. So much so that the Managing Director of Red Army Watches was spurred to launch a new concept store, Watch Wonderland, in Suntec City last year – with a section dedicated exclusively to micro-brands, both Singapore-based and otherwise.

Among the store's portfolio of Singapore micro-brands are names like Arcturus, BOLDR, Gruppo Gamma, Orodeus, Reverie and Vilhelm.

"Micro-brands are really something that people are looking at. And not just consumers, but the big brands, too. Swiss brands are starting to adopt a similar approach using Kickstarter. Alpina used the platform for a smartwatch launch (in early 2018)," said Kusumadi.

It has been challenging. I always tell my friends, if you're in it for the money, you're in the wrong trade.

A quick check on Kickstarter revealed that there are 84 ongoing projects related to "mechanical watches" and 1,344 projects concerning "watches". On Facebook, there are 16 micro-brand interest groups, with the biggest and most active, Micro-brand Watches, counting more than 16,000 members in its fold.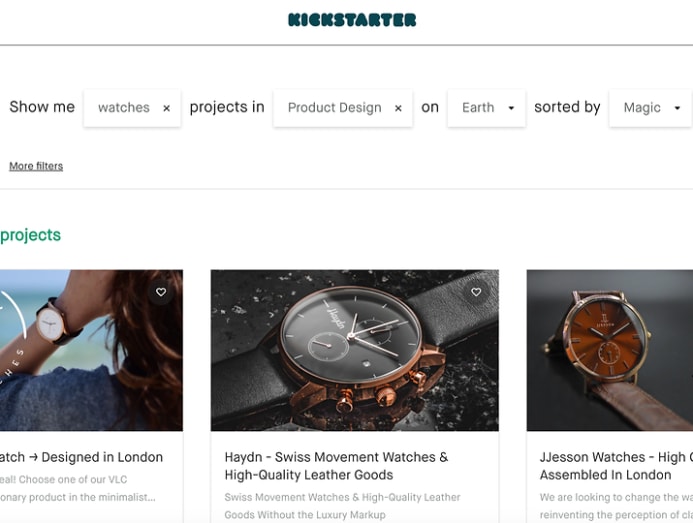 On how he cottoned on to the surging interest in micro-brands, Kusumadi said he actively monitors social media forums, and picks the brands that showed the most promise based on a few factors.

"If they have achieved some sort of success on Kickstarter, that's a good gauge. Some (brand owners) are more active (on social media), telling stories about their product. And people respond. That's a good gauge," said Kusumadi.

Earlier this month, watch subscription club TenTwo launched a tier consisting exclusively of Singapore micro-brands, kicking off with Arcturus, BOLDR, Reverie and Vilhelm.
"The reason we started TenTwo was to promote a diverse selection of watches to people, without focusing on one specific brand name, to open up the world of horology to potential members," TenTwo co-founder Dan Kruimel told CNA Lifestyle.

The biggest challenge was the stigma that Singaporeans have with regards to local brands – that they are of inferior quality to foreign brands. That is simply untrue.

Extending this philosophy to Singapore micro-brands, he said, opens up a completely different world that many may not even be aware of. "I myself wasn't aware of these micro-brands, (which were started by) passionate individuals, who were designing and making their own watches, and just following a dream."

DREAMS DON'T COME EASY
One of the earliest dreamers was Azimuth, which was started by Christopher Long and Alvin Lye in 2003 – well before crowdfunding was even invented. Today, the brand is well established in the niche watch-collecting community, and has maintained steady growth over the years.

"We're focused on unique designs. Our watches are objects of fantasy. We sell about 1,000 watches a year," Long told CNA Lifestyle. "China and Hong Kong remain the most important markets. Singapore is an important market. The US is also relevant."

But it hasn't always been plain sailing. "It has been challenging. I always tell my friends, if you're in it for the money, you're in the wrong trade," said Long. "On the surface, it looks luxurious and glamorous. If you're on the commercial side, you could make some money. But if you're on the artisanal side, you're going to suffer."

The micro-brands that CNA Lifestyle spoke to – Arcturus, BOLDR, Reverie and Vilhelm – have all faced their own uphill battles.

"The biggest challenge was finding a manufacturing partner that could deliver quality products on schedule," said Reverie founder Samuel Tay. "Competition in the micro-brand space is also intensifying with new brands popping up and the more established micro-brands improving their product quality. Quality components are also increasingly more expensive and difficult to source for."

A more pressing concern that many micro-brands face, however, is the brand perception.

"The biggest challenge was the stigma that Singaporeans have with regards to local brands – that they are of inferior quality to foreign brands," shared Arcturus founder Alexander Ian Loh. "That is simply untrue. A foreign brand could possibly use the same manufacturers as the ones that local brands use as well. There would then be no distinction in quality."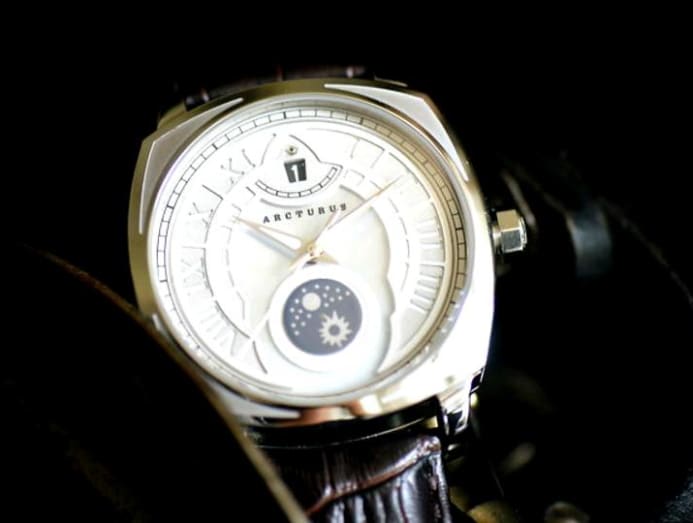 Travis Tan, co-founder of BOLDR, echoed this sentiment. "The Asian market is generally more brand conscious," he said. "We are hoping to gain a foothold in the Asian market, which is supposedly our home ground." BOLDR is stocked in Singapore, Malaysia, Thailand and Hong Kong, but the US remains its biggest market.

Be creative, do something different.

Things are a bit different for Vilhelm, whose main customer base is local. Singapore buyers constitute 30 to 40 per cent of sales, shared co-founder Nop Srinara.

But even with that elusive local support, there remains another set of hurdles. "The most challenging issue we face is convincing people to pay more for our watches," he explained. "They have a perception that if it's a micro-brand, it should be cheap."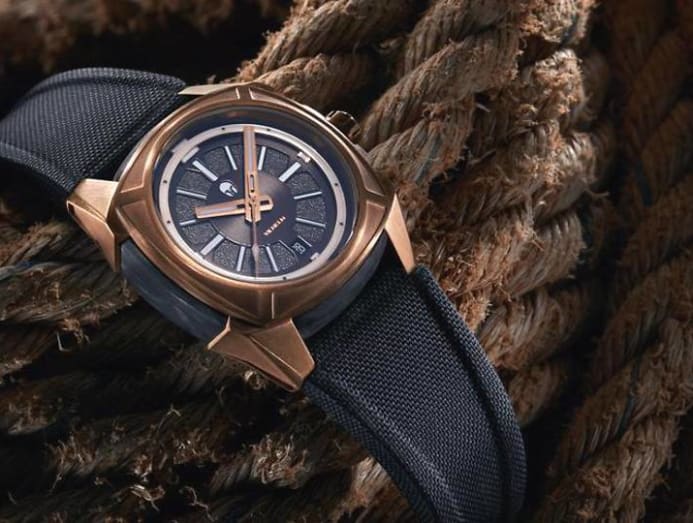 Vilhelm pieces cost around US$800 (S$1,100) to US$1,200, compared to an average of US$500 for many micro-brand watches.

"Our watches aren't necessarily the cheapest due to the complexity (of case construction), the materials used, the Swiss movement costs, and the customised mounds to make the watches that we design from scratch."

Vilhelm's other co-founder is Elshan Tang. Tang also co-founded Ventus, as well as his own label Zelos on Kickstarter in 2014. Back then, his initial goal of US$30,000 was reached within two or three days, with the final tally hitting US$90,000.

Although Tang was one of the pioneers of the current crop of micro-brand owners, Red Army's Kusumadi feels that Zelos can no longer be classified as a micro-brand. With an annual production of 5,000 timepieces, it's easy to see why Kusumadi would come to that conclusion.

Yet, even for a brand as successful as Zelos – Tang told CNA Lifestyle that his sell-through rate is "99 per cent", with the balance "kept as spares for repairs" – Singapore customers only constitute "five to 10 per cent" of business. The bulk of his watches – some 50 to 60 per cent – is sold to enthusiasts in the US.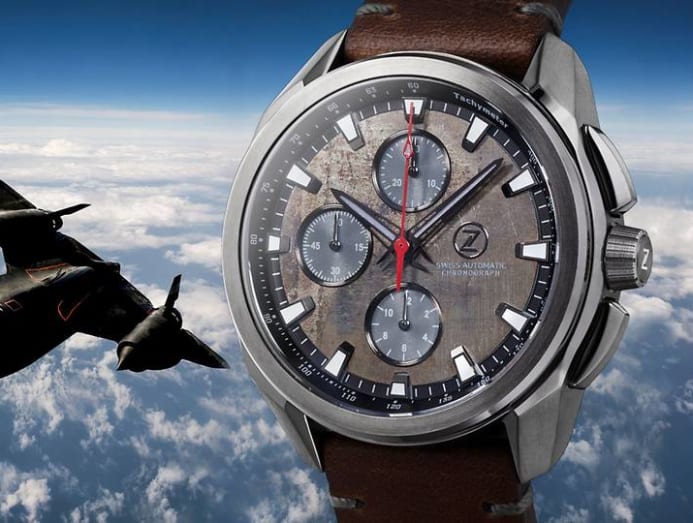 Asked why the brand has performed so well, Tang replied: "I try to offer the most value for money, like Valjoux 7750 (chronograph) movements, meteorite dials".

Features like Valjoux 7750 movements and meteorite dials are typically found on high-end Swiss makes. Certain models from Hublot, IWC, Panerai, TAG Heuer and Tudor are fitted with the 7750. Meteorite dials are found on watches from Corum to Jaeger-LeCoultre, Rolex and Zenith. Tangs watches are priced between US$269 and US$2,099.

His advice for those thinking of, well, kickstarting their own watch projects? "Be creative, do something different." That said, meet the makers that have passed muster with both TenTwo and Red Army Watches.

ARCTURUS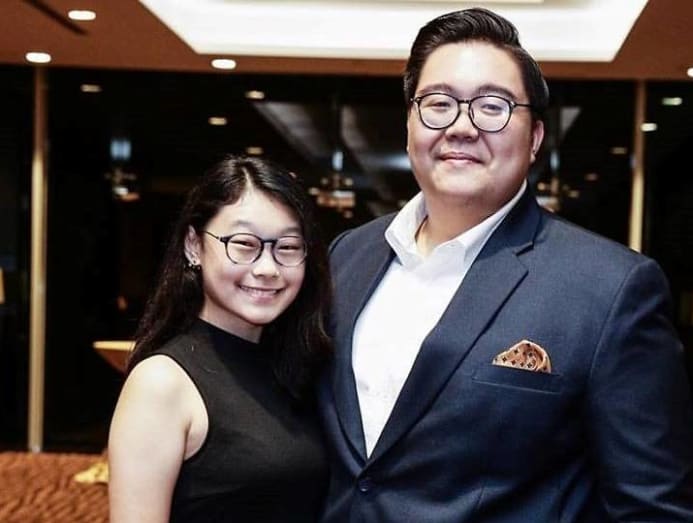 Founder: Alexander Ian Loh, 26
Launched: 2017

What's unique: Loh often incorporates elements of Singapore in his designs. "I do my best to draw inspiration from the things around me," he said. "For example, a section of the Helix Bridge is laser engraved across the movement rotor in the LC-1. My upcoming diver model draws inspiration from the Republic of Singapore Navy's ships."

Target demographic: "The kind that's willing to try bold and unabashed designs."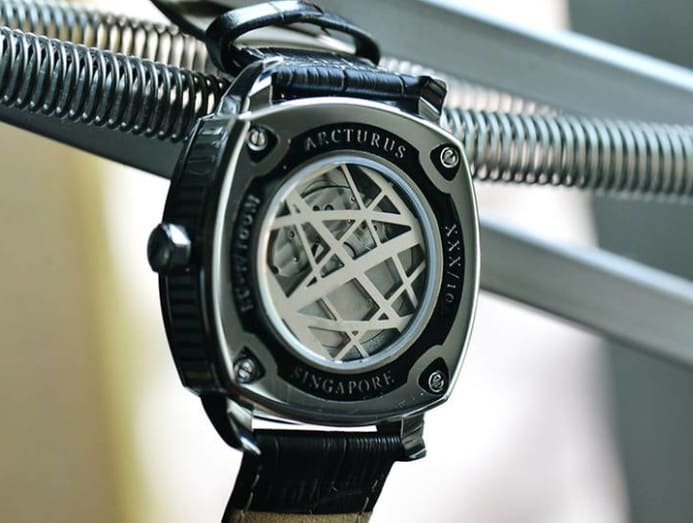 Loh, a trainee lawyer sitting for the Singapore Bar, was a former technician in National Service (NS). It was there that he developed a fascination for weaponry and the transmission of mechanical energy.

That led to a curiosity about mechanical watches, and he began purchasing Seiko timepieces to modify, using parts sourced on eBay. "Designing my own watch was a natural progression from there," he said.

His launch on Kickstarter attracted pledges amounting to S$20,000 "within a couple of minutes", and he reached his S$40,000 goal within an hour. The 200 pieces he produced sold out, with 40 per cent of his buyers coming from Singapore. The rest came from the UK, US, Switzerland, Japan, France and Germany.

Loh hopes to double his production during his next launch, and has begun using 3D printers to toy with ideas. "I plan on creating super funky pieces that usually have a five-to-six figure price tag, at a lower price point," he explained.

BOLDR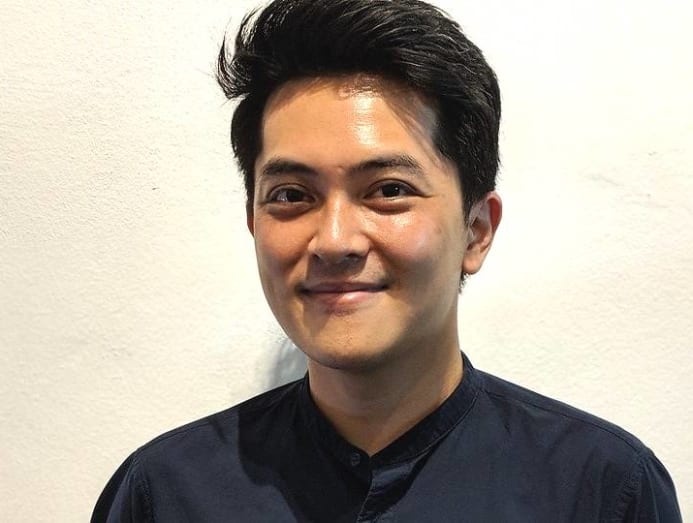 Founders: Travis Tan, 33; Leon Leong, 33; Isa Ghani, 29
Launched: 2016

What's unique: Beyond watches, this micro-brand aspires to be a lifestyle company, with a product lineup that includes small leather goods and an upcoming line of bags.

Target demographic: "We're targeting 17 to 35-year-olds who share a spirit of adventure and exploration."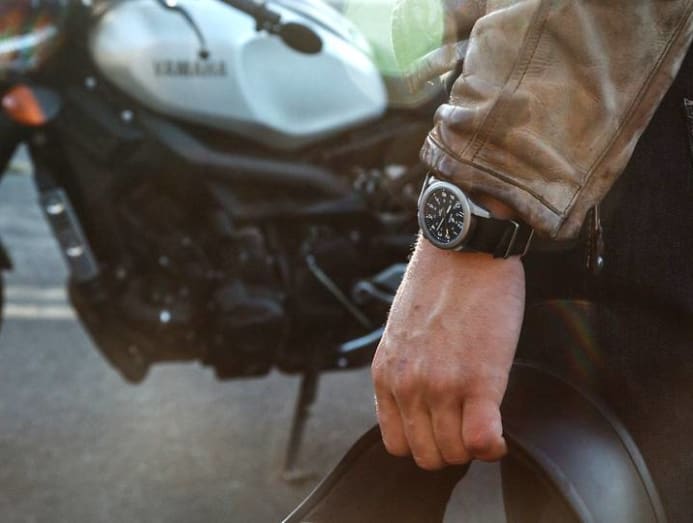 Tan, Leong and Ghani started the company with the idea to create products they could use themselves. They first thought of watches as "time is the most important resource in our lives".

It helped that Tan's mentor was a watch manufacturing professional, who had more than 30 years of experience under his belt, which gave BOLDR a head start in producing quality watches. The pieces are made in China but use Swiss-made movements, both of the automatic and quartz variety.

Declining to reveal the company's annual production, Tan said that the bulk of orders come from the US and Europe, with "80 to 90 per cent" of trade done online. "The next big challenge for BOLDR is to scale up and build a brand. Out of the micro-brand niche and into the mainstream market," Tan explained.

REVERIE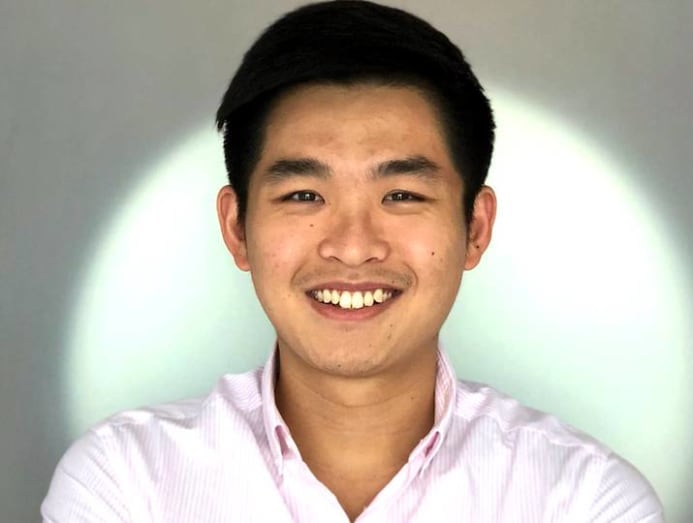 Founder: Samuel Tay, 27
Launched: 2014

What's unique: "Reverie is known for elegantly proportioned watches which come with our signature guilloche dials," explained Tay. "The textured nature of our dials add visual depth to the watch and leads to incredible light play. Put on one of our watches under daylight and you'll see what I mean when you flick your wrist!"

Target demographic: "Those who want a more classic and elegantly proportioned timepiece with interesting dial textures and subtle design flourishes."

A fan of cars and watches, Tay grew up wanting to start his own business. But, as he quipped, he couldn't afford to start a car company, so he started a watch company instead. "I also started with the intention of creating watches I would be proud to wear myself."

Reverie produces between 300 and 500 timepieces a year in China, and uses Japanese movements from Seiko or Miyota. Tay shared that he is considering using Swiss movements in his next collection, although that depends on availability and cost.

Ninety per cent of his business comes from online sales, with the bulk of orders going to the US. "As the US market accounts for the majority of our sales, we intend to double down on this area. Another area of interest is the Nordic countries, where we have seen surprisingly robust demand for our watches."

VILHELM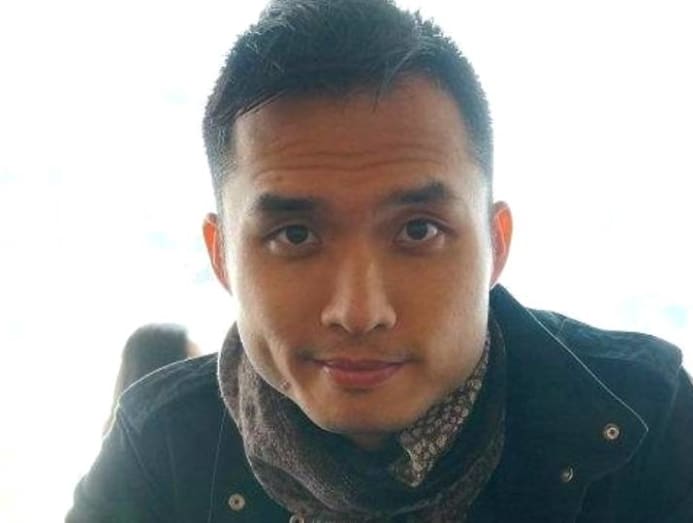 Founders: Elshan Tang, 30; Nop Srinara, 35
Launched: 2015

What's unique: "The concept and vision I had when I started my watch brand was to design intricate case designs that showcased luxury watch detailing," said Srinara.

Target demographic: "Those who own high-end luxury watches themselves, and hence, can appreciate the attention to detail I've taken to the overall watch dial and case design." 

Srinara was introduced to luxury watches by his colleagues in the IT industry, and he fell in love with the technical ingenuity and use of exotic materials perpetuated by brands like Audemars Piguet, Hublot and Richard Mille.

In his own watches, he strives for a high-end look and feel through features like forged carbon mid-cases, a combination of brushed and polished finishes on ceramic bezels, the use of high-grade stabilised bronze, and the use of multiple materials to build the watch cases.

Vilhelm's annual production is around 300 to 500 watches, all of which are equipped with Swiss movements such as the ETA 2824 and Sellita SW200. Besides Singapore, the micro-brand's fans reside in Malaysia, Indonesia, Thailand, Hong Kong, Europe and North America.