Masks and serums not working for wrinkles? Next-level facial treatments you can save up for
If you're after effective medical-grade therapy for your skin problems – that's pretty much pain-free – these are the most-requested facial treatments at aesthetic clinics. CNA Lifestyle breaks them down for you.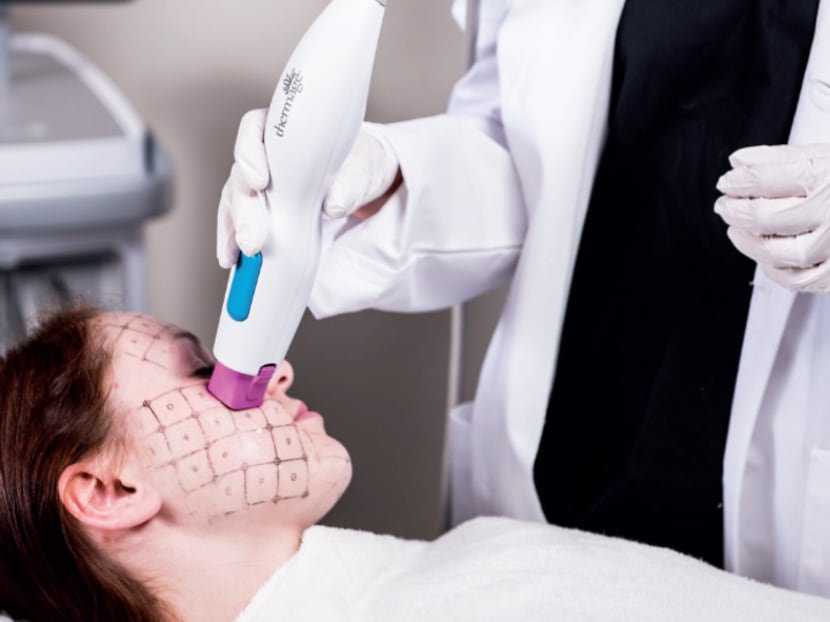 A good skincare regimen may go a long way in keeping yourself looking fresh-faced, but certain skin issues do require professional aid. If you've been battling hyperpigmentation, deep wrinkles and badly slackened skin with masks and intensive serums to no avail, a medical-grade treatment might just be the answer to your problems.
There often are good reasons why a dermatologist-administered treatment costs more than a typical facial you get at the spa – the results are more immediate and definitely more dramatic, not to mention that it's safe for your skin since it'll be delivered with professional expertise.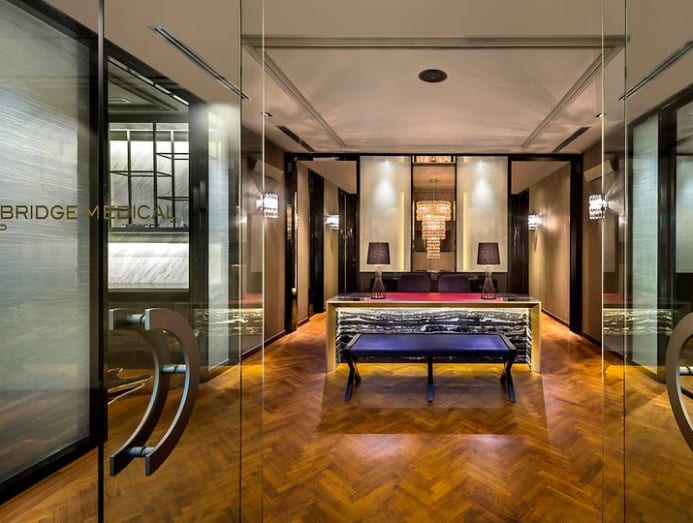 Want a non-invasive option that will truly help you attain clearer, firmer and younger-looking skin without much downtime or pain? Here are some of the most asked-for treatments and procedures that both men and women who want to see quick and effective results are going for in skin clinics.
Some of them are popular because they are new and innovative, while others are the latest and most advanced versions of existing dermatological technologies. Whichever they are, one of them could be your ticket to finally attaining better skin – they can't be so requested for nothing.
ULTHERAPY AND THERMAGE FLX
You've probably already heard of the face-lifting effects of Ultherapy and Thermage, or maybe you have already tried either – but did you know that you can have both procedures done at the same time? At Prive Clinic, the doctor will administer either treatments to target specific areas and depths of skin to give patients the best all-round results.

Ultherapy employs traditional ultrasound imaging, which allows doctors to see the layers of tissue they are treating, ensuring the treatment energy is delivered to where it will be most beneficial. The ultrasound energy stimulates collagen production and is typically applied on saggy skin on the neck, under the skin, as well as near the eyebrows.
Thermage is also used to kickstart collagen production – however, it does so via radio frequency technology that sends heat into the deep layers of skin. The latest version of the technology, Thermage FLX, automatically tunes each pulse of energy for an even more precise and consistent treatment suited to your skin. It also features multidirectional vibration and interspersed cooling to provide a more comfortable experience while its larger application tip shortens the treatment time by covering a larger area.
Prive Clinic, 390 Orchard Road, #03-02 Palais Renaissance, Tel: 9773 2677. Prices start at S$2,500 and $2,800 per session for Ultherapy and Thermage, respectively.
FOTONA 4D LASER FACE LIFT
This new face-firming laser treatment sounds like a dream for folks with zero tolerance for pain – there's no downtime; results are visible instantly (for some); and it rates so low on discomfort that most people can have the procedure done without any application of numbing cream.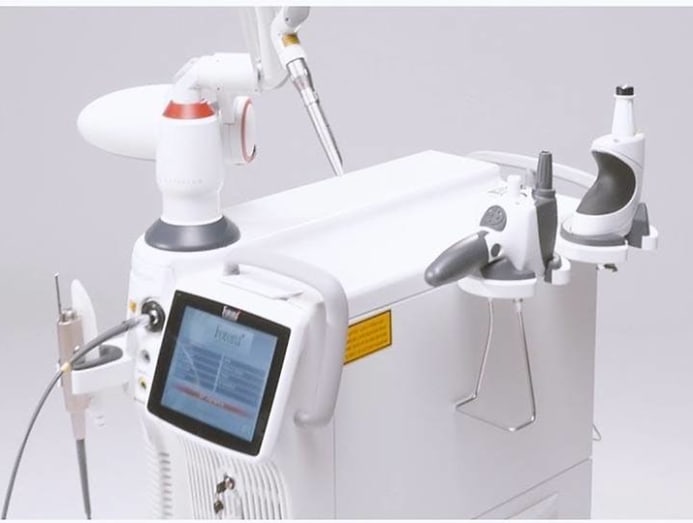 To produce dramatic results, it uses a combination of four lasers (SMOOTH, FRAC3, PIANO and SupErficial) in two different wavelengths to stimulate collagen production, tighten the skin, remove surface dead skin cells as well as target deeper skin imperfections. One of these lasers is even administered intra-orally to plump up nasolabial and marionette lines.
While some have experienced visible effects of these lasers from just one session of this treatment, at least three sessions are recommended to see incremental improvements and optimum results. Expect to see better-defined facial contours, smoother and clearer skin, as well as diminished pores, fine lines and wrinkles.
Cambridge Medical Group, 391B Orchard Road, #08-05A1, Tower B, Ngee Ann City, Tel: 6733 0777. The initial trial will set you back S$1,000.
DISCOVERY PICO LASER
Hyperpigmentation is a very common skin issue that many women find hard to solve. If you've tried everything from serums and acid peels to laser peels without seeing much improvement, it's perhaps time to level up on the laser-treatment front.
Pico laser isn't exactly a new thing in facial procedures – you can easily find it at many aesthetic centres here. The Discovery Pico, however, represents the second generation of pico lasers and is currently the most powerful of its class in the market and has yet to find its way into every other skin clinic here.
This non-ablative laser is typically used to target pigmentation problems, acne scars and is also used for tattoo removal. Because of its strength and ability to generate consistently higher energy levels even when treating large spot sizes, it clears pigment issues more effectively and in fewer sessions.
Calvin Chan Aesthetics & Laser Clinic, 501 Orchard Rd, #04-07, Wheelock place, Tel: 6732 4981. The treatment costs costs S$300 nett per session, per area.
MIRACLE DEFENCE FACIAL

Prebiotics and probiotics aren't just good for your digestive health – they can also benefit your skin by reducing inflammation and sensitivity, strengthening its protective barrier, as well as by improving its glow.
This medical-grade facial utilises radio frequency technology for maximum cellular penetration of the prebiotic and probiotic ampoule that will be applied onto skin. By heating targeted skin tissue at a controlled temperature, it also stimulates collagen production and cellular activity.
Expect to see a remarkable brightening of your complexion, plumped-up, refined and smoother skin right after this facial. Best of all, there's zero discomfort and promises a thoroughly pampering experience.
Ageless Medi-Aesthetics, 501 Orchard Rd, #04-10A Wheelock Place, Tel: 6734 4007. The facial is priced at S$188 for 90 min (first trial) and S$1,200 for four sessions subsequently
LINGZHI SUPERLIFT
Designed to treat your skin to the benefits of superfoods, this doctor-approved facial treatment features the medicinal mushroom, lingzhi, which is packed with beta-glucans that boast powerful anti-oxidative and all-round anti-ageing properties.
These beta-glucans are activated with high pulsed light and heat therapy controlled at 45 degrees Celsius (the optimal temperature for triggering skin cells to repair itself and create more collagen), while iontophoresis is used to deliver the lingzhi serum into the deeper layers of skin. Done once a week for an intensive start, this treatment will visibly improve the firmness and hydration levels of skin.
Novu Aesthetics, 252 North Bridge Rd, #B2-06/07 Raffles City Shopping Centre, Tel: 6333 1128. The treatment costs S$250 for approximately 50 minutes.