Spirited Away, ghosts and 8 other creepy-cool nail art ideas for Halloween and beyond
Whether you want to do it DIY or thinking of visiting the manicurist, here are some ideas for that next nail makeover – including one for Hayao Miyazaki fans.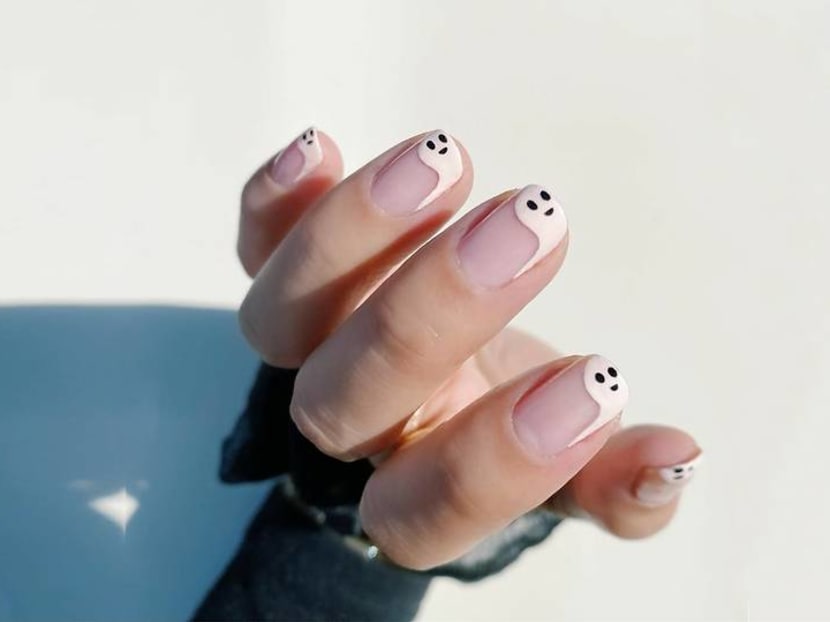 This year's Halloween is definitely going to be one with a difference. There's little reason to get all decked out in that cute zombie outfit since it still isn't the best time for a ghoul-themed party.
But there's really no reason to pass up on an opportunity to get into the spirt of fun, right? Nail artists have taken to Instagram to share spooky manicures to help us get in the mood. 
Scroll down to find one that speaks to your inner Friday – and if you don't plan on doing it DIY, you'll have more than enough time to schedule your next appointment with the manicurist.
SPIDER WEB
It's not about how precise the lines are but setting the scene for Halloween favourites bats, webs and skeletons. Go freehand if you're intending to DIY or just trust your manicurist to create a one-of-a-kind masterpiece.
IN THE DARK
Because the fun begins after dark. Boo.
DEVIL PUMPKIN
This nail artist wants to "give 'em pumpkin to talk about" and does so by taking an unusual high-low mix. Combine a lo-fi pumpkin sketch with high-class good flecks to put an eclectic spin on a Halloween classic.
WRITTEN IN THE STARS
Divining your way through "darkness" just got easier, and infinitely more chic. You could try pairing star signs that are aligned to yours for extra help in wading your way through world chaos.
GREASE LIGHTNING
This lightning manicure is equal parts sinister and captivating. Gold or rose gold jewellery add a luxurious spin – however, silver jewellery will "disappear" next to this manicure.  
WITCH THEME PARTY
Bring together bats, witches, black cats, skull heads and evil pumpkins for a spooky party on your nails. A pastel base colour takes away the otherwise creepy vibe. And short, square digits are less threatening.
BLOOD ON YOUR DIGITS
Getting stained takes a whole lot of skills. We are partial to the subtle chic polish of tone-on-tone staining but there's no stopping you from making a standout statement with clashing colours.  
SKULL CHERRIES
Care for scary-cute? Take inspiration from yummy maraschino cherries.
SPIRITED AWAY
Now here's a Japanese-inspired take on Halloween that Hayao Miyazaki will approve.
BIRDS OF A FEATHER
So simple yet it conjures images of foreboding mischief. Be it crows or bats, let these black birds take flight on your manicure.