How to get a pair of Louboutins for S$80? Snag a bargain while giving to charity
Shop pre-loved and brand new designer labels in aid of charity from Sep 27 to 29 at Pasar Glamour, started by local actresses Pam Oei, Janice Koh and Petrina Kow.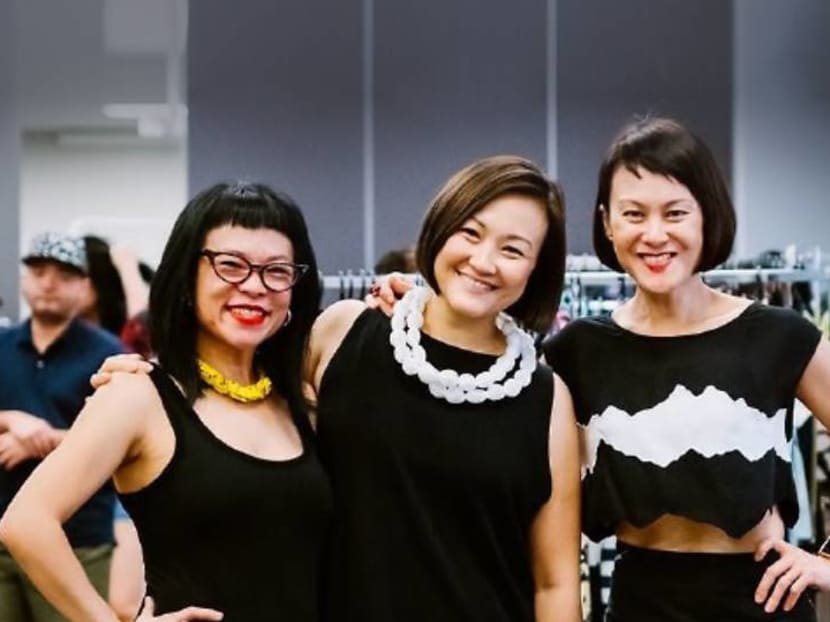 The third edition of the Pasar Glamour jumble sale is back and it's happening this Friday (Sep 27) to Sunday (Sep 29) at the National Design Centre.

Inspired by the late actress Emma Yong, fellow actresses Pam Oei, Janice Koh and Petrina Kow started this charity bazaar of pre-loved clothing and accessories in support of women and children from less privileged backgrounds, and their love for the arts. To date, the free-admission charity sale has raised over S$65,000 in aid of several charitable organisations.

This year's proceeds will go towards aidha, AWARE Singapore's Sexual Assault Care Centre, Arc Children's Centre, Playeum's Giving Tuesday, and Wild Rice's Gift of Theatre programme.

What can one expect to find at the sale? 
You can pick up pieces from celebrities like Rebecca Lim, Jeanette Aw, Kym Ng, Narelle Kheng and Benjamin Kheng. Or you could be shopping from personalities Aarika Lee, Anita Kapoor and Sandra Riley's haul. 
Local fashion labels Ong Shunmugam, Carrie K, Ling Wu, In Good Company, Max Tan, STOLEN, Thrifty Thieves and Society A have also added to the count with brand new pieces from previous collections.   

"Come early," advised Koh. "And check prices of your most loved brands on pre-owned websites beforehand. Then you'll know if you've snagged a bargain."
And speaking of a bargain, scroll down to see the best buys from the charity sale.
CHANEL TWEED JACKET, S$600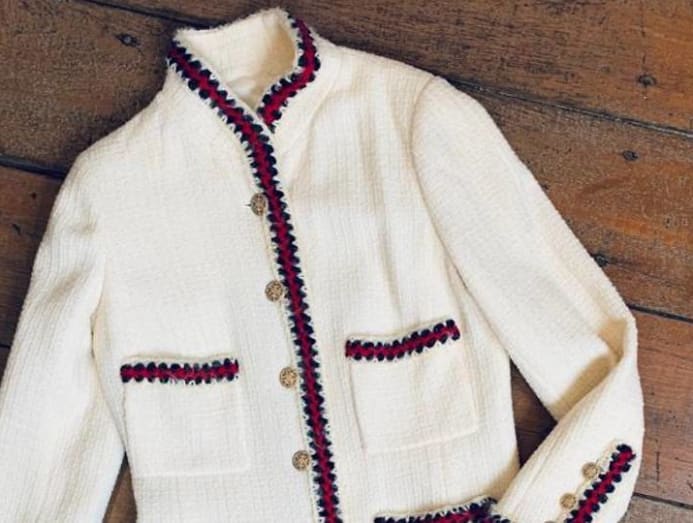 Tweed jackets from the house of Chanel never, ever come with this small a price tag. For perspective, they typically run upwards of S$4,500. Take this versatile number home and you'll likely have another 10 good years of wear if you treat it with care – your cost per year works out to a mere S$60.
HERMES SILK SCARF, S$400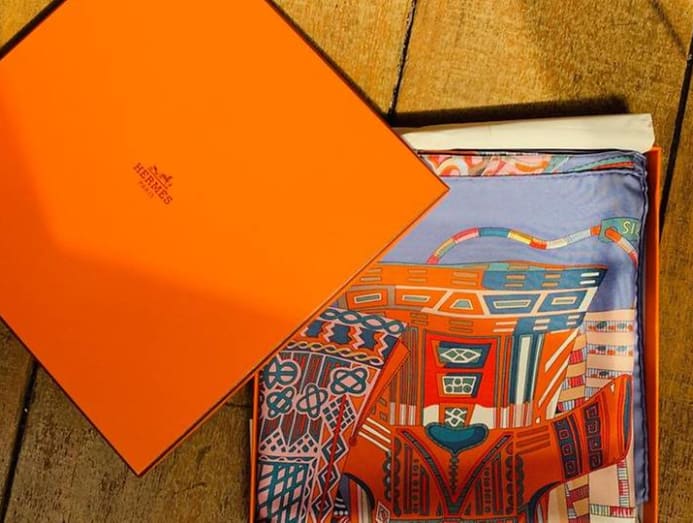 Wear it or frame it up on the wall like an art piece, you decide.
JEANNIE RICHARDS CRYSTAL EARRING, S$380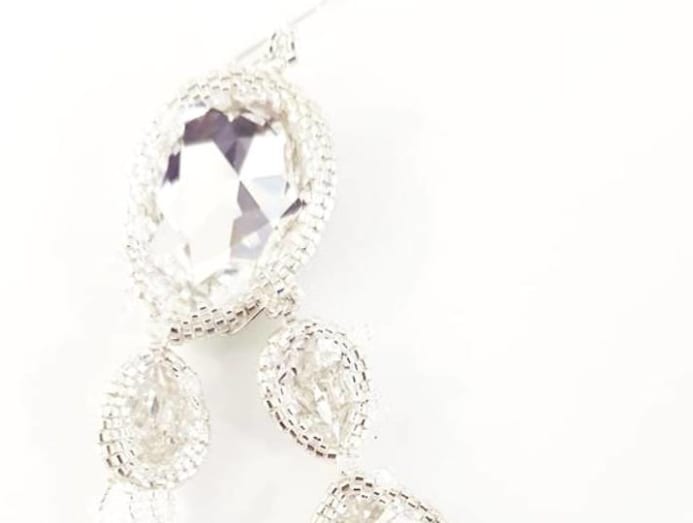 These sparkly earrings are especially handmade for Pasar Glamour. Truly one of a kind. 
VALENTINO HEART APPLIQUED WOOL AND BLEND MINI DRESS, S$1,800
The queen of hearts has nothing on this. Pair it with these Ferragamo patent pumps that are also up for grabs.
ALEXANDER MCQUEEN BUTTERFLY PRINT DRESS, S$800
The McQueen insect has long been a cornerstone reference for the late Alexander McQueen. The designer may be no longer with us but there's no stopping you from hanging on to a piece of him. These Roger Vivier pumps and Tod's bag are also on the sales floor.
CELINE LUGGAGE BAG, S$1,900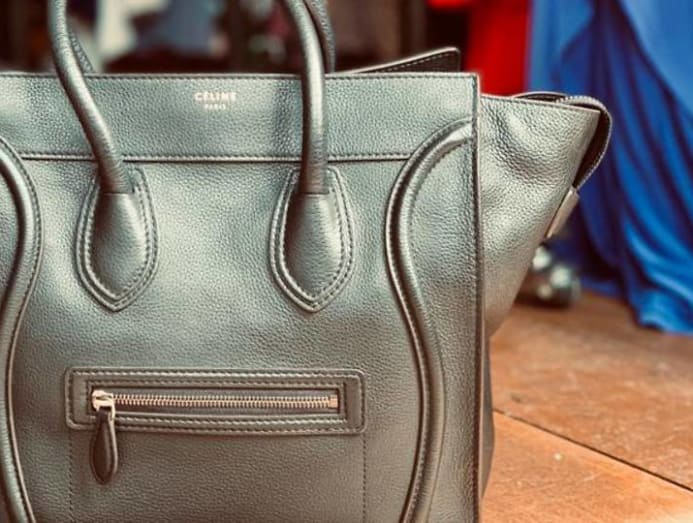 #oldceline fans alert. This black number is definitely a keeper. Act fast before it's gone.
JO KILDA CHEONGSUIT, S$120
Chinese New Year is just around the corner and this Chinese inspired jumper ticks all the right boxes – it is festive and it is modern. We hear that it is available in assorted sizes.   
AQUAZURRA STILETTO HEELS, S$350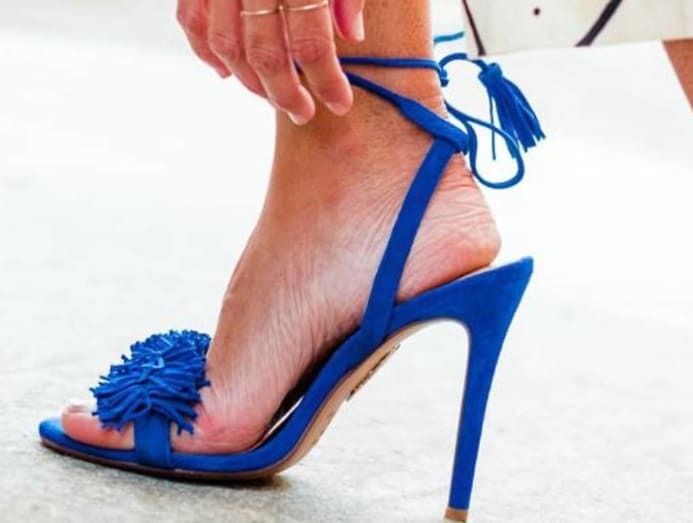 Tassels and pompoms, just two of the sexiest adornments a shoe can have. Step right up if you're a size 37.
CHRISTIAN LOUBOUTIN ANKLE BOOTS, S$80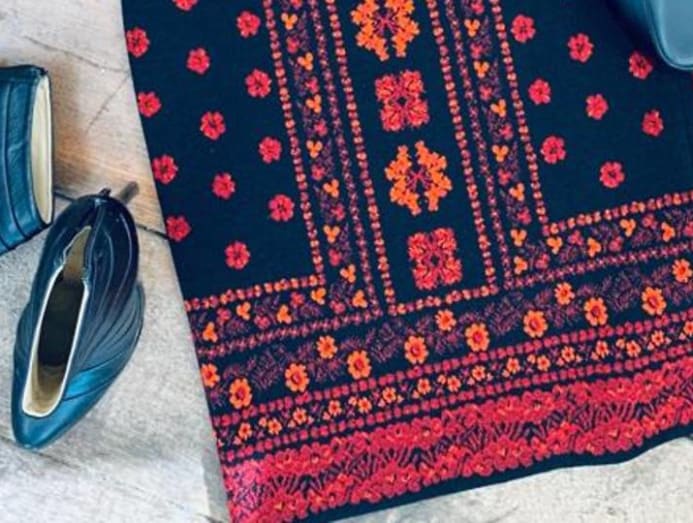 At this price, do you even need to think about it?
Pasar Glamour runs from Sep 27 to 29 at the National Design Centre Level 2. www.pasarglamour.com