The world's most influential makeup artist has launched her products in Singapore
Makeup junkies will recognise the name Pat McGrath (personally approved by Anna Wintour). These are the five new-to-town beauty brands you should know about.
Every beauty junkie pops into Sephora now and then. The catch is that there are over 300 beauty brands available – and going through each and every label can be a tedious chore that might stress out even Marie Kondo.
So what to do when you need to stock up on beauty necessities?
You could go on auto-pilot and reach for the same old thing you've been using for the past decade. But how boring is that when there are hundreds of other exciting labels to discover?
Instead of thumbing through more mascaras, lipsticks, foundation and serums than you can count, CNA Lifestyle brings you up to speed with five of the newest brands to hit the shelves of Sephora. And we're throwing in some beauty recommendations, too. You're welcome. 
LEGENDARY PAT MCGRATH LABS MAKES ITS LANDING
The beauty gods must have sent McGrath to make the world a more beautiful place. One by one, McGrath sent out angels in the form of LuxeTrance lipsticks, Eyedols eye shadow and Fetisheyes mascara. Yesterday (Aug 1), on Twitter, she posted that "heaven must be missing an angel" and launched 18 new high octane gloss colours.
A force to reckon with, Anna Wintour calls her the most influential makeup artist in the world. Queen Elizabeth II made her a Member of the Order of the British Empire for services to the fashion and beauty industry. Supermodels like Kendall Jenner, Bella and Gigi Hadid refer affectionately to her as "Mother."
This Mother of Beauty spent over two decades developing luxury cosmetic brands with the powerful likes of Giorgio Armani, Dolce & Gabbana and the newly launched Gucci Makeup. She kickstarted the idea of dewy skin from way back in the 1990s (before K-beauty was even a thing) and has perfected the art of no-touch makeup for countless runway shows for the world's most distinguished fashion labels.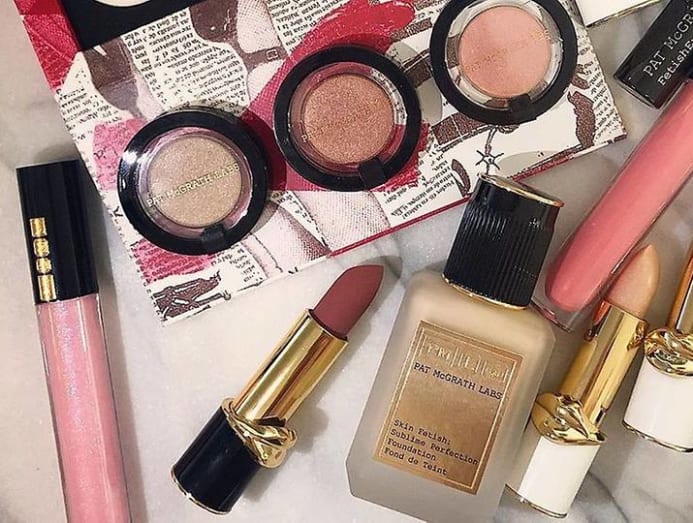 In three short years, Pat McGrath Labs is valued at US$1 billion (S$1.38 billion), more than any other beauty labels, including Kylie Jenner's Kylie Cosmetics, making McGrath the undisputed Mother of Beauty.

SINGLE INGREDIENT SKINCARE FROM THE INKEY LIST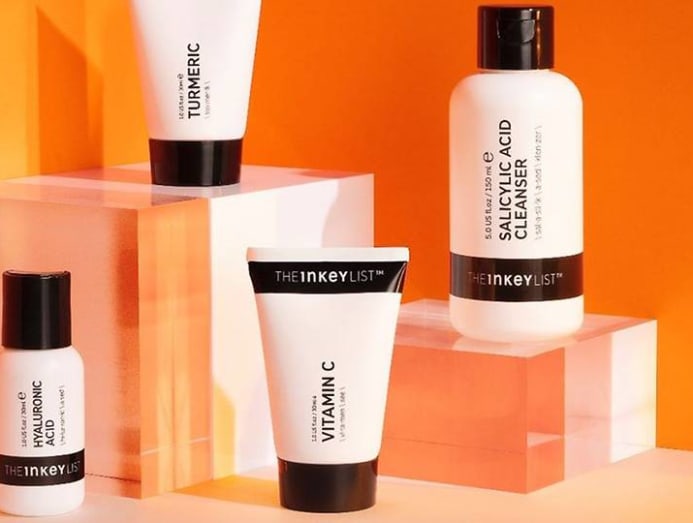 When every beauty player is headed towards multi-ingredient elixirs that claim to do everything, The Inkey List looks the other way, churning out single-ingredient skincare – caffeine under-eye serum, turmeric moisturiser, retinol – that targets specific skin problems. 
These most-wanted ingredients allow the user to customise a regime that works for her unique and sometimes, changing needs. And because the products contain as few ingredients as necessary (but of the highest quality), prices are kept just right.
BYBI BEAUTY'S ALL NATURAL OFFERINGS
BYBI or By Beauty Insiders checks all the boxes – "supercharged" beauty products, eye-catching and environmentally-friendly packaging, 100 per cent natural ingredients. 
Founders UK beauty bloggers Elsie and Dominika combine transparency (they believe that everyone deserves to know what they are putting on themselves) and innovation (because natural doesn't have to mean basic) to bring this Insta-famous label to the fore of the clean beauty evolution. 
Hot on cult favourite Babe Balm's heel is the new Blueberry Booster that is said to absorb and disperse the damage blue light has on the skin.
FRANK BODY'S DELICIOUS BODY SCRUBS AND MORE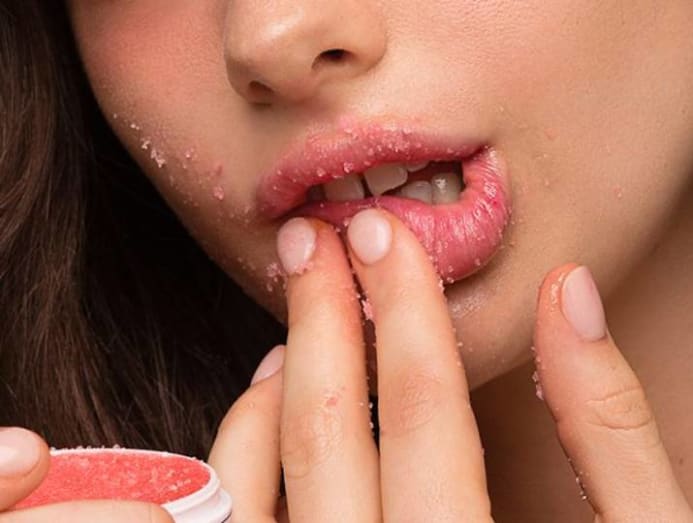 This Australian juggernaut has taken the success of its original coffee body scrub and turned its Aussie know-how into a comprehensive line of body scrubs. 
The A-Beauty Scrub targets pigmentation with Vitamin C-rich ingredients like Kakadu plum and finger lime. The Shimmer Scrub leaves tiny gold and silver particles on your skin for a glowing goddess effect. The Birthday Cake scrub that commemorates the brand's fifth anniversary is so hydrating that you're in danger of sliding off your chair.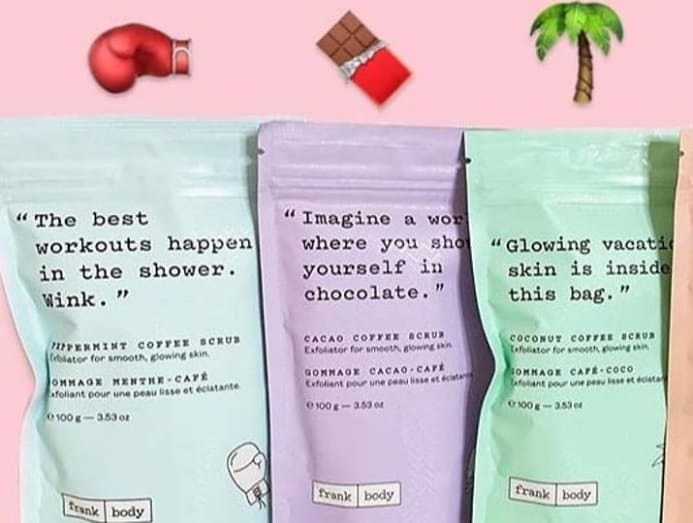 Not wanting to limit themselves to just body scrubs, Frank Body have branched into hair, facial and lip scrubs, as well as skincare and makeup.
EDIBLE BEAUTY CHAMPIONS 'WILDCRAFTED' INGREDIENTS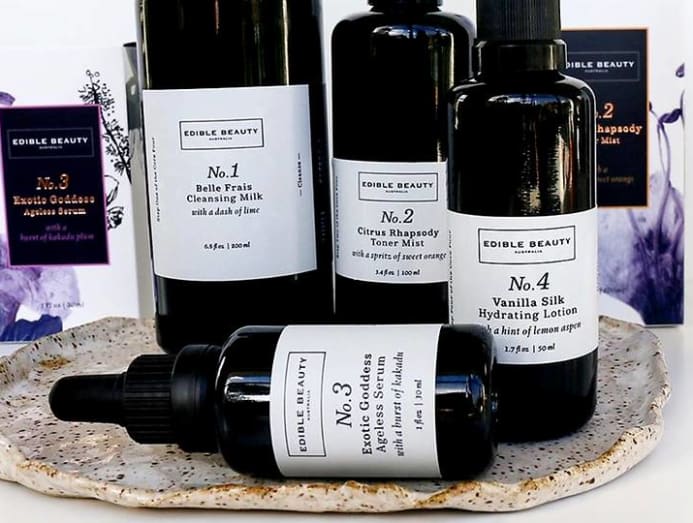 Edible Beauty believes that natural skincare begins with wildcrafted ingredients. Wait a minute, what are wildcrafted ingredients? They are ingredients that grow in their natural habitat and because they are not grown in a controlled environment, they cannot be certified organic. 
"From a purity standpoint, we consider wildcrafted botanicals to be even more therapeutic than organic ingredients as they grow in an untouched and pristine environment," says a spokesperson. The brand champions the use of plant extracts to tackle even the trickiest beauty ruts like pigmentation and inflammation. This is as close to nature in a bottle as beauty gets.