Pharrell Williams will design capsule collection for Chanel to be released in April 2019
The American rapper let the cat out of the bag at Chanel's Cruise Collection 2018-2019 Replica Show in Bangkok.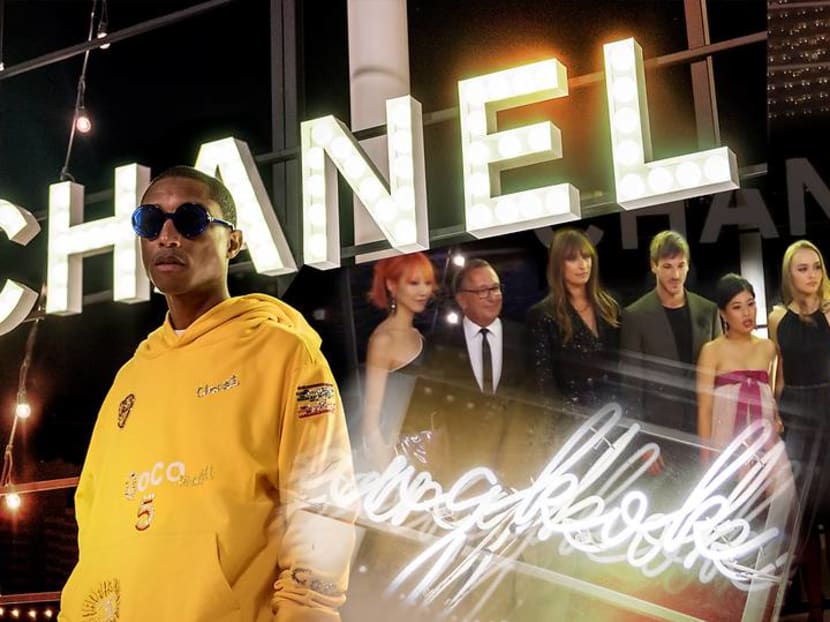 Just two days ago, Pharrell Williams was not a happy man. The singer-songwriter sent a cease and desist letter to US President Donald Trump demanding him to stop playing his hit song Happy, following its use at a rally just hours after a mass shooting at a Pittsburgh synagogue. 
Last night, Williams was visibly in much better mood and a happier place. Decked out in what appeared to be a customized canary yellow Chanel sweater, the American rapper turned up to fete Chanel's Cruise Collection 2018-2019 Replica Show which was held along Bangkok's Chao Phraya River.

He was in good company, and part of a star-studded showing that included Tilda Swinton, Lily Rose Depp, Soo Joo Park and Thailand's Princess Sirivannavari Nariratana.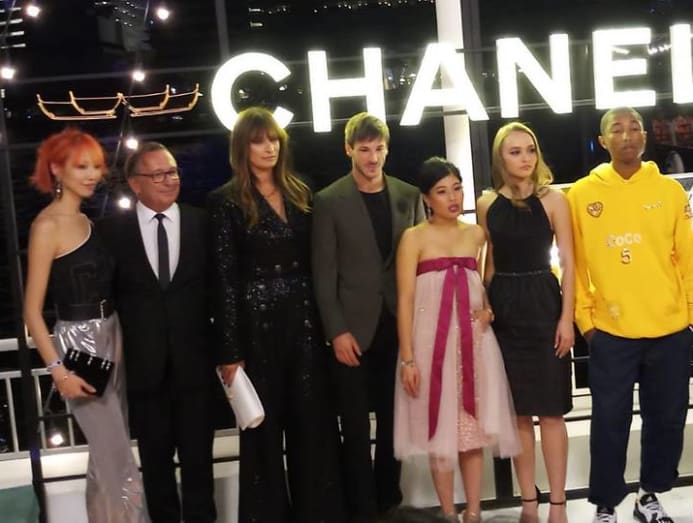 After the fashion show, Williams took to the stage in a plain white tee and Chanel sunglasses, and belted out a medley of Get Lucky, Feels and Hollaback Girl. While catching a breather, he confessed, "I've dreamed of doing things with Chanel for so long."
Pacing the stage in circles, he let on: "You know when you want to say but you don't want to say too much? You want to say, but you can't say?"
"Should I say it?"
The crowd went wild with anticipation.
Williams walked to the edge of the stage, picked up the same canary yellow sweater he wore before the performance and knowingly put it back on. "Maybe if I don't say it and you say it?"
"Let's try." He points to the brand name up on the wall.
The crowd chanted, "Chanel!"
He lifted his white tee to reveal a leather belt with the letters P-H-A-R-R-E-L-L.  And with a sly smile, he said: "Collection."
The six-time Grammy winner looked down at his adoring fans and asked rhetorically: "You know how I'm feeling?" On cue, his hit song Happy filled the air.  

Chanel has confirmed that Williams – a longtime Chanel collaborator – has signed on for a new ready-to-wear and accessories collection slated for a Spring/Summer 2019 release. This marks the second time the singer will be designing for the French juggernaut. In November last year, Williams customised a pair of sneakers for Chanel as part of the Chanel at Colette event.

The Chanel x Pharrell collection will be presented in Seoul next year on Mar 29, in celebration of the opening of the new Chanel flagship. Pieces from the capsule are expected to be available in boutiques around the world come Apr 4.

CNA Lifestyle attended the Cruise Collection 2018-2019 Replica Show in Bangkok at the invitation of Chanel.