Rain, Zoe Tay, Fann Wong, Rebecca Lim attend Cartier ION flagship re-opening
Rain brought the rain with him while Zoe Tay reprised her role unveiling Cartier's three-storey boutique in ION Orchard.
Nine years ago, when Cartier first opened their ION Orchard flagship boutique, Zoe Tay was there to officiate the ceremony. On Friday (Nov 23), Ah Jie was back – this time to unveil the store's brand new look after a six-month renovation and expansion.

"I'm happy to see the new store [now occupying] a larger space. I'm looking forward to seeing the beautiful exhibition pieces," Tay told CNA Lifestyle on the red carpet, before being hastened into the boutique by harried minders.

The cause of the haste? Heavy rain that contributed to traffic woes and a delay in the stars' arrivals. The other reason, of course, was the general craziness of Black Friday.

The biggest star of the night, Korean superstar Rain – being named after a weather pattern doesn't preclude you from being at its mercy – showed up an hour past his scheduled appearance.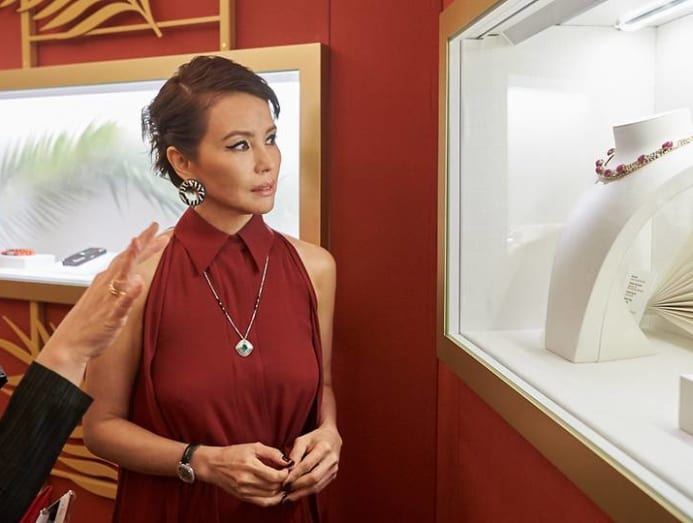 "I'm so happy to be back in Singapore again. My fans are always so welcoming," he said, speaking through a translator. Last in Singapore for a concert at Resorts World Sentosa in Dec 2016, the 36-year-old entertainer added that he was currently working on a new movie, a new album and an Asia-wide tour in 2019, without revealing further details.

Despite Rain's megawatt presence, the biggest cheers of the night were reserved for Rui En, whose fans had set up camp on both sides of the red carpet. Known as the RBKD, they held banners and chanted loudly upon catching sight of their idol.

The 250 or so VIP guests, however, were thrilled to be able to meet Rain. Actress and model Sheila Sim told CNA Lifestyle with a laugh: "[I want to say to him] 'You're very handsome, welcome to Singapore!' And I hope he has time to stay. I'm proud of Singapore's food. I hope he gets to enjoy it."

Also lending glamour to the evening were power couple Fann Wong and Christopher Lee.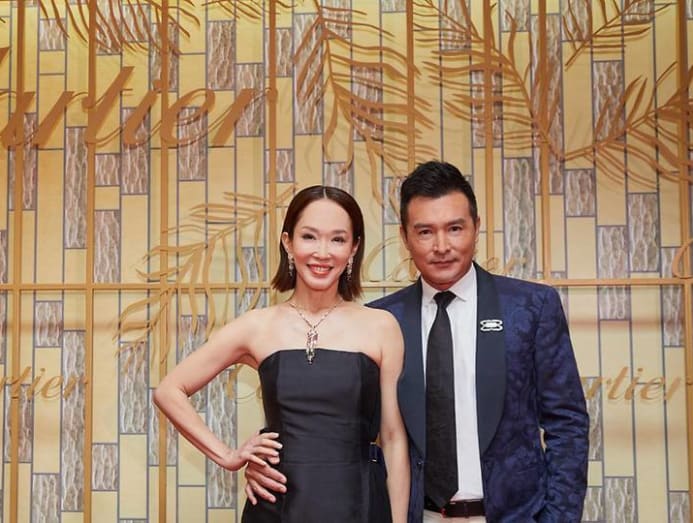 Considered friends of the brand, the couple have officiated overseas boutique openings, such as the one in Ho Chi Minh City in Jan 2018. Lee was also part of the brand's Drive de Cartier campaign in early 2017.

Rebecca Lim – this year's Best Actress winner at the Star Awards – last worked with Cartier in 2014, customising a bag for the brand.

"I like the heart, the craftsmanship, the history behind the brand. What sets Cartier apart from other brands is its rich history, and the amount of workmanship and heart that they put in everything they do," she told CNA Lifestyle.

The actress revealed that she'll soon start filming a Chinese-language martial arts film, while her new 10-part crime drama, The Bridge, in which she plays a detective, is premiering tonight (Nov 26) on HBO and Viu.

"It's a Malaysia-Singapore co-production and it's about a body found on [Malaysia–Singapore Second Link], and how two detectives from both countries solve the case together despite their differences. It's my toughest character to date. Hoping that people will like it!"

Cartier's new three-story boutique features an exhibition focusing on its famous panther motifs, and is open to the public. Cartier, Icon Of Style explores the evolution of this iconic design and links to royalty and celebrities, including a diamond-and-sapphire brooch that once belonged to the Duchess Of Windsor, Wallis Simpson.
Cartier, Icon Of Style runs from Nov 24 to Dec 6. Opening hours are from Mon to Fri, 12pm to 9pm; Sat and Sun, 10.30am to 9pm. Admission is free. As viewing slots are limited, visitors are encouraged to reserve a session at www.cartier-ion.sg/register.