Want to treat yourself to a new bag? Get some fashion inspo from Rebecca Lim
If you've been following her Instagram account, you'll know that the A-list celebrity has been toting the hottest bags of Spring/Summer 2021. Here's a quick look.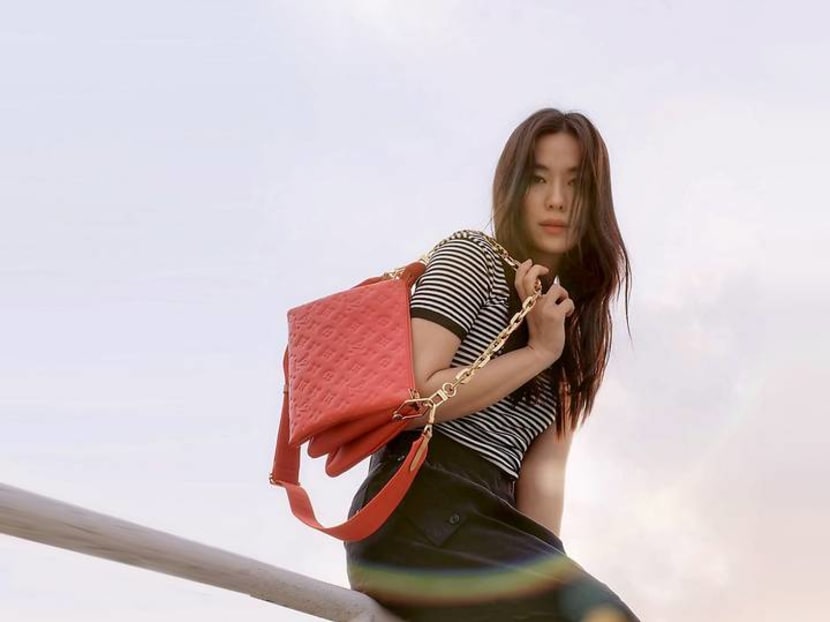 Typically, March is when fashion houses welcome a brand new season with their Spring/Summer collections. So if you're in the market for a brand new bag, there's never a better time than right about now.
The plethora of shiny new offerings just mean all these new bags are ripe for the picking. Style pundits are placing bets on colossal bags spotted in phygital spaces at Jil Sander and Givenchy; netted sacs shored up at Bottega Veneta and Fendi; colourful carriers seen at Versace and Chanel; and duffel bags that have made appearances at Max Mara and Coach.
If you're one of those who prefer to look and learn from someone familiar, CNA Lifestyle urges you to cast your eye on Singaporean actress Rebecca Lim for a lesson on style.
The A-lister has always been reliably seen about town toting the hottest bags of the season. And if like us, you pore over each of her Instagram entries, you'll know that tips on how to dress up are also readily available.
If you've got leftover travel funds from last year, perhaps now is the time to pick up the designer bag of your dreams. Here are the noteworthy ones for Spring/Summer.
LOUIS VUITTON COUSSIN BAG, FROM S$4,850
Let us count the ways why this bag is a hit. For starters, every celebrity that matters is wearing it. Its pillow-like appearance is cute and easily doubles as a hand rest. 
Play "Spot-the-Monogram" with your friends by throwing the bag over the shoulder like Rebecca. The chunky link chain bears the marque's Monogram print and can be detached  – we heard that some creative fashionista has turned the chain into a chic choker. 
https://ap.louisvuitton.com/eng-sg/
DIOR CARO BAG, FROM S$5,300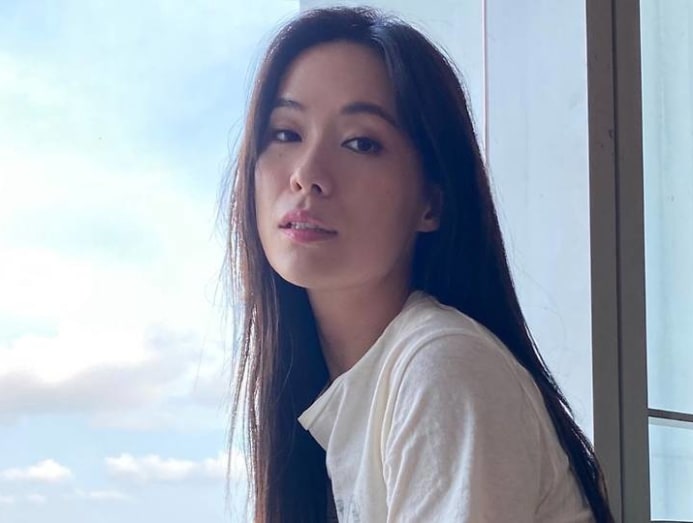 This is poised to be the new icon for the house of Dior and it encompasses several motifs that are unique to the brand. 
Cannage, the iconic quilting on the bag, is an instantly recognisable motif while the turn-lock clasp is inspired by the seal of a Dior perfume bottle and the chain link strap can be interchanged with Dior's new signature wide embroidered strap. 
Worn crossbody, as shown by Rebecca, the slightly oversized carrier works like a duffle bag.
CARTIER MUST DE CARTIER NANO CARNASSIERE BAG, FROM S$1,570
If you're in the market for a true classic then look no further. This crossbody bag has all the hallmarks of a being able to stand the test of time. 
The satchel is a French girl chic staple – prominent ones from Lily Rose Depp to Lou Dillion to Jane Birkin have been all been spotted carrying it. Its versatility doesn't stop there. The unique burgundy colour possesses a spellbinding ability to vibe with almost every colour under the sun. 
Rebecca pulled a French girl move, styling her satchel with a checkered mens-styled jacket. C'est tres chic.
PRADA CLEO BAG, FROM S$3,200
This hobo bag takes us right back to the 1990s with its sleek minimalism. The inverted triangle logo is the only visible detail and that's exactly how luxury was served up back then to high fashion devotees. You could take a cue from Rebecca, juxtaposing polished sophistication with a dash of updated utilitarianism. Bravissimo.    
BURBERRY POCKET BAG, FROM S$1,880
This bag style is inspired by an archival offering that took inspiration from Burberry's equestrian roots. 
While the sculptural handle offers a sophisticated take on a sports-influenced bag, it can be a little cumbersome to use, thankfully, it also has a sling option that provides hands-free convenience. 
From the looks of this shot, Rebecca seems more partial towards the fancy handle.   
KATE SPADE KNOTT MEDIUM SATCHEL, FROM S$328
Say yes to colourful carriers. This bag earned its name from the knotted sides that hold this roomy purse together. Its multiple pockets mean you get to lug everything from your iPad to essentials and even non-essentials. Or you could do like Rebecca and use it to hold whatever will put a smile on your face.