A Rolex Submariner for S$6 a day? The sharing economy hits the watch market
Try before you buy seems to be the buzzword these days – even when it comes to watches. CNA Lifestyle susses out the subscription watch club trend.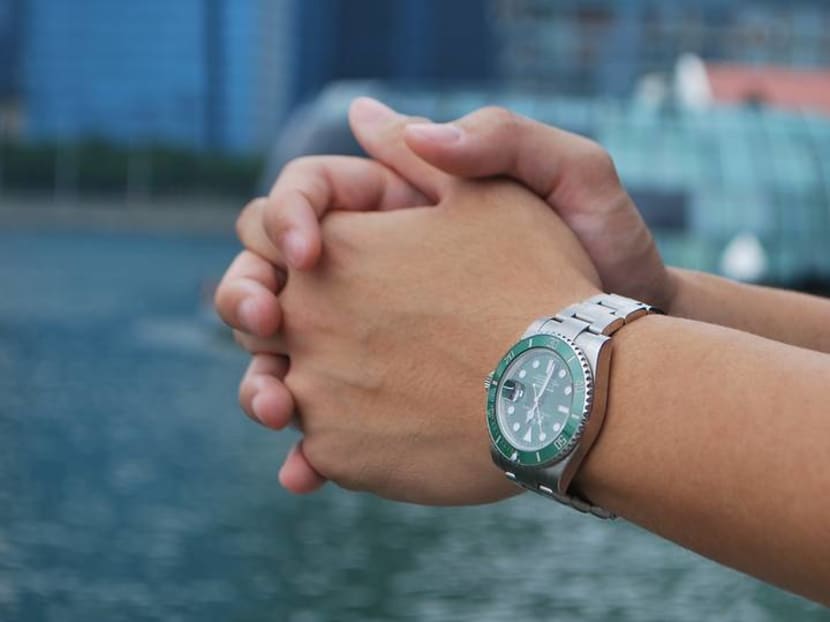 We reckon that you're already an active participant in the sharing economy: You take a GrabShare to work, ride an ofo bike on the weekends and rent an Airbnb when you go on holiday.
It seems like you can lease or share practically anything these days – even a Rolex watch.
That's right. Over the past 18 months, two subscription watch clubs – Acquired Time and TenTwo – have been offering watch rental services to horological enthusiasts, with a third, Specter One, set to launch this month.

For as little as S$6 a day, you could be sporting a Rolex Submariner on your wrist, to the envy of your coworkers and chums. At least for an entire month, until it comes time to swap out your Sub for a Cartier Santos.
This week, TenTwo will also launch a special rental collection comprising four Singapore micro-brands: Arcturus, BOLDR, Reverie and Vilhelm. All are startups founded by Singaporeans who are passionate about horology, and are known as micro-brands because they typically produce less than 500 timepieces per year.
The concept of subscription watch clubs first took off in the US in 2013 with the now-defunct website Eleven James. But for the founders of Acquired Time and TenTwo, the idea was sparked off by an initial fear of buyer's remorse, and the consequent realisation that there was a gap in the market that could be filled.
"My co-founder and I met… in 2017 and we got to talking about timepieces. I lamented the fact that there was no way I could try on a piece before sinking a hefty amount of money into it – my fear of buyer's remorse," Acquired Time's Roy Tong told CNA Lifestyle.
"My co-founder agreed that this was a problem faced by many people he met, and suggested that there was a void in Singapore's robust watch market that we could fill with a simple solution – a service where people could lease timepieces and feel it on their wrist before making a purchase decision," Tong added.
A LEAP OF FAITH
It was a similar scenario for Dan Kruimel, one of the three co-founders of TenTwo (the other two being Ronald Chew and Dan Mills). In Dec 2016, he wanted to buy a Tudor Black Bay Black as a Christmas present to himself, but was hesitant about plonking down "that much cash". It was "the other Dan" who spurred him on.
"The other Dan helped me buy the watch. For me, it was a nervous step of spending a considerable amount of money. Having someone guide me through the process and recommendations just made me a lot more comfortable with what I was buying," he said.
Some of them aspire to be luxury watch owners but aren't quite willing to spend that much money. Others are ready to buy, but want to try out a few options to narrow down their choices

"We had the idea of starting TenTwo in May 2017 when I was looking for my next watch. We had a think, did some research, roped Ron in, created a list of watches that we thought would be good for the collection, and then spent six months tracking down those watches. We launched in Jan 2018," Kruimel added.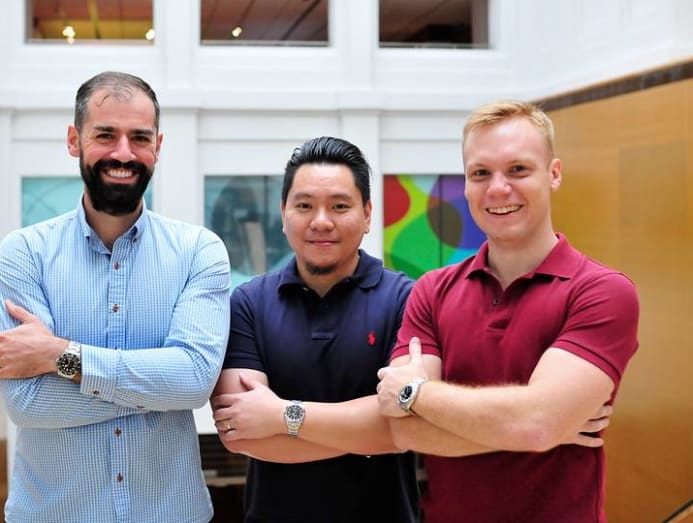 Specter One, on the other hand, evolved from a joint business hackathon competition between Singapore Institute of Management's Young Entrepreneurship Network and Singapore Management University's (SMU) Real Business Club, held in Jan 2017.
"The competition was called Real Business Weekend, where participants would come up with a business plan and idea over 52 hours, and on the final day we would pitch to a panel of judges (composed of) successful entrepreneurs," explained Sendi Heng, founder and CEO of Specter One.
In Dec 2017, Heng pitched the idea to SMU's Institute of Innovation & Entrepreneurship (IIE) Incubator programme. The Institute was apprehensive at first, but he convinced them of the platform's merits, and they eventually agreed to back the venture. Specter One is now run by Heng and two partners, Lim Jing Yi and Lui Kinfung, the latter a former classmate. They plan to hold a digital launch campaign on social media this month.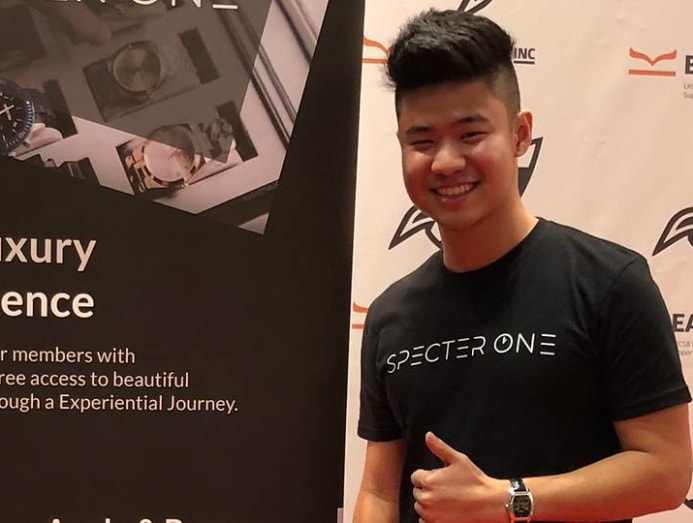 HOW IT WORKS
All three firms operate on the basis of tiered membership subscriptions. Essentially, members pay a flat monthly fee for a stipulated period, say, six or 12 months. During that time, they can choose a watch from a variety in their chosen tier, wear it for a month, and then return it at the end of 30 days in exchange for a different timepiece.
Acquired Time has the most tiers – four, with the lowest (Nomad Tier) priced at S$125 a month and the highest (Wayfarer Tier) costing S$375 a month, for a six-month minimum. Higher value pieces, such as Audemars Piguet's Royal Oak Offshores, as well as popular models such as the Rolex Daytona, are grouped in the top tier.
TenTwo currently has a single tier priced at S$179 per month on a 12-month basis. This gives members access to popular watches such as the Rolex Submariner, Tudor Black Bay, Omega Speedmaster, Cartier Santos, Panerai Luminor Marina 1950 and IWC Pilot's Watch.
But the introduction of Singapore micro-brands to the collection will necessitate a secondary tier. "I'm thinking of a three-month Explorer package for S$149, which works out to be about S$50 a month," Kruimel revealed.
The details of Specter One's tiered membership are still being finalised, but Heng told CNA Lifestyle that the firm will offer a Reserve Membership in addition to a tier structure. "This is for those who do not want to commit to a subscription and (only want to wear the watch) for occasions or events. They will be able to rent watches daily or weekly, depending on how long they need it," he said.
WHO'S RENTING?
Heng intends to target "either Millennials who are embracing the sharing economy, or affluent working adults who are looking to explore watches".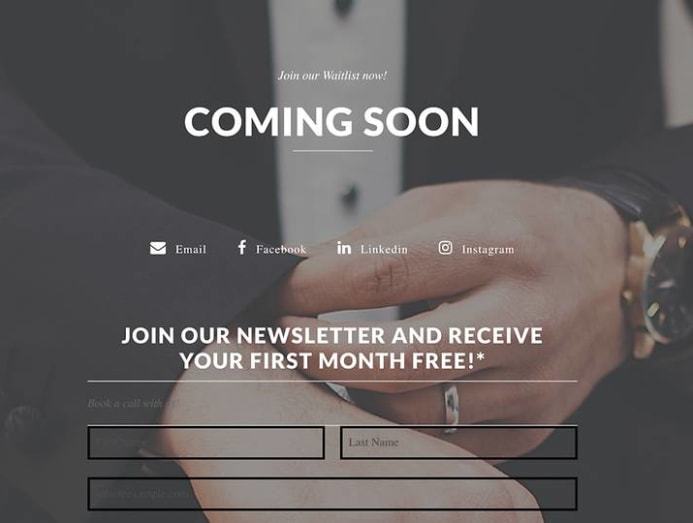 Both Acquired Time and TenTwo declined to disclose how many members they have. 
Tong's members include analysts, architects, bankers and chefs, three-quarters of whom are Singaporean, and an overwhelming majority – 85 per cent – of whom are men. "The higher income earners prefer the higher-end watches such as Audemars Piguet. White collar workers who earn a decent wage, but who think sinking S$10,000 to S$15,000 into a watch is still a large consideration, look at the Rolex sports tiers."
TenTwo's members fall into three distinct categories. "Some of them aspire to be luxury watch owners but aren't quite willing to spend that much money. Others are ready to buy, but want to try out a few options to narrow down their choices. And we also have a few watch junkies who have bought and sold a few watches in their time. They realise the value of getting a new watch every month rather than going through the exercise of buying and selling one," said Kruimel.
Like Acquired Time, TenTwo clubbers are largely male, forming 90 per cent of the cohort. Their age range is similar as well, spanning the early 20s to the late 40s. However, TenTwo has a slightly higher proportion of expats at around 33 per cent, compared to Acquired Time's 25 per cent. This could be because the two Dans are themselves expats who have a corresponding expat social network.
CHAMPIONING SINGAPORE
Despite this, Kruimel, who is Australian, is keen on demonstrating Singaporean creativity through the micro-brands. "TenTwo being a Singapore-based company, we really wanted to showcase that local collaboration and local entrepreneurs working together to open up the world of horology to potential members," he said.
The idea is to expose members to these micro-brands, the existence of which they might not have been aware. "There will be some people that come to the site looking for a Rolex or Panerai, and they'll see these micro-brands which might not have been an option. Whether they decide to try out those watches on TenTwo or approach those micro-brands directly, that's already a great success."
The ultimate goal is to promote watches and meet like-minded people who are into it as well

Travis Tan, co-founder of two-year-old micro-brand BOLDR, believes that the exposure will be mutually beneficial. "I think it's a good collaboration between local startups. TenTwo will definitely help reach out to more people and gain exposure for our brand in the local community," he told CNA Lifestyle.
For Alexander Ian Loh, founder of 18-month-old Arcturus, it's exciting times. "It's an exciting opportunity for more people to be exposed to micro-brands and to raise awareness about the different options that are available out there," he said.
WHAT'S NEXT?
Tong sees potential for Acquired Time in the women's segment, which currently only has three models. He is also keen on taking the business overseas.
"The women's line is a work in progress and we are currently in the process of working on collaborations with strategic partners such as (dress rental firm) StyleLease to offer our women's line to their clients as an upsize," he said.
The firm is also putting together a programme that will work somewhat like an Amazon Prime or Privileged Membership scheme, where members who have been with the club for at least a year will have their existing memberships upgraded. They will also be offered certain perks not available to new clients. This is due to be piloted at the start of 2019.
As for overseas expansion, top of Tong's list is Hong Kong, which is similar to Singapore in terms of having a sizeable white collar population within a small geographical footprint; a large number of expats; and a target audience that is accepting of the sharing economy.
Over at TenTwo, the plan is to create a community of watch lovers and enthusiasts, through regular, informal get-togethers as well as planned events. "Earlier this year we did a watch-and-whisky tasting event, and in between talking about the whiskies, we started talking about the watches. We've also done a pop-up at a tailor's, where we talked about pairing different watches with different outfits, such as a beach wedding, or a conventional black-tie wedding.
"The ultimate goal is to promote watches and meet like-minded people who are into it as well," said Kruimel.