Beyond eyebrows: You can now get foundation 'tattooed' on your face
Welcome to the whole new world of semi-permanent makeup, where eyes, lips and even your whole face can be tattooed so you can hashtag: #IWokeUpLikeThis.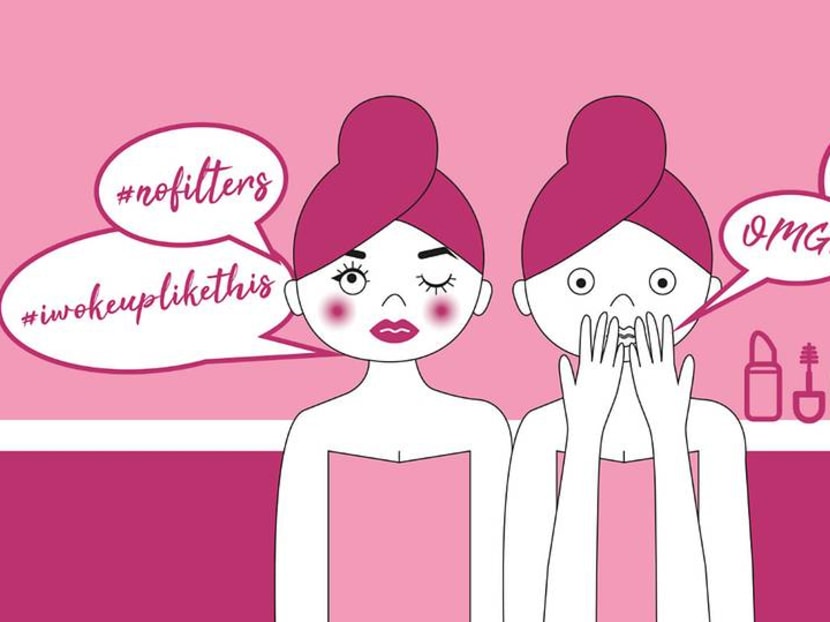 On the topic of semi-permanent makeup, you'll find that women are split into two camps: One team is all for its convenience, and the other fears it will all go awry.
It's true that most forms of semi-permanent makeup involve tattooing, which refers to any procedure that deposits pigments under your skin, but don't be frightened by the term. Modern cosmetic-tattooing pigments are not like those of yesteryear – they do not leave unsightly marks, and some even boast organic formulas.
The level of artistry today is also significantly higher. With new tools and techniques at the fingertips of trained professionals, one can get surprisingly natural-looking results from semi-permanent makeup.
There is a slew of services available beyond entry-level brow embroidery – some a little more extreme than others (hello, foundation tattoo). It is important that you do due diligence before signing up for any of them. Find a good salon or technician with a portfolio that matches what you desire, and research their service, safety and hygiene standards.
Don't forgot to ask about touch-up frequency and post-procedure care. Tattooing can also cause minor swelling and scabbing, so you might need to factor in downtime for healing.
BROW COLOUR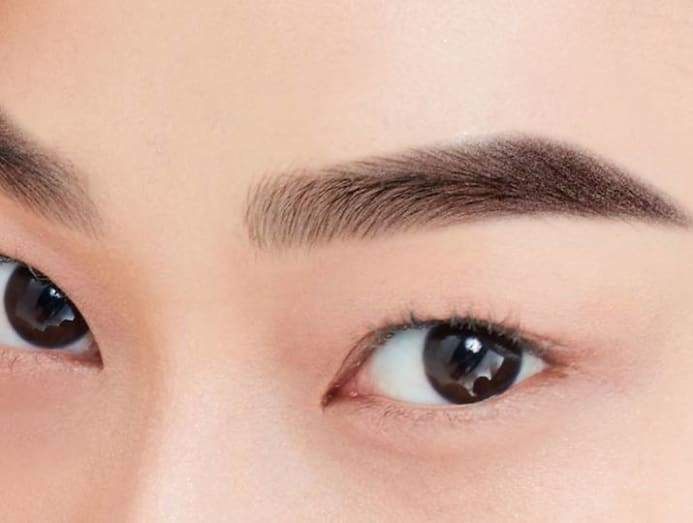 Microblading, microshading, microfeathering and brow embroidery. While these brow-enhancing procedures employ different techniques, they are all applied via tattooing – superficial cuts are made on the skin and pigment is then implanted under it.
Most salons offer multiple types of brow embroidery and the variety of names on the market now can be bewildering. Whether you're after gradient, soft, nano, 3D, 6D or Korean brow embroidery, it's important to do your research before choosing your salon or brow stylist.
These days, there are plenty of options that produce a lighter, more natural effect (with little to no post-procedure scabbing) that is nothing like the super-strong look that first-generation brow embroidery tended to create. Try nano, gradient or soft brow embroidery if you're after subtler results.
Downtime: Seven to 10 days.
Lasting power: At least a year.
Where: Browhaus, Browtisan, Erabelle, The Beauty Recipe, Milly's, KO Brows.
EYELINER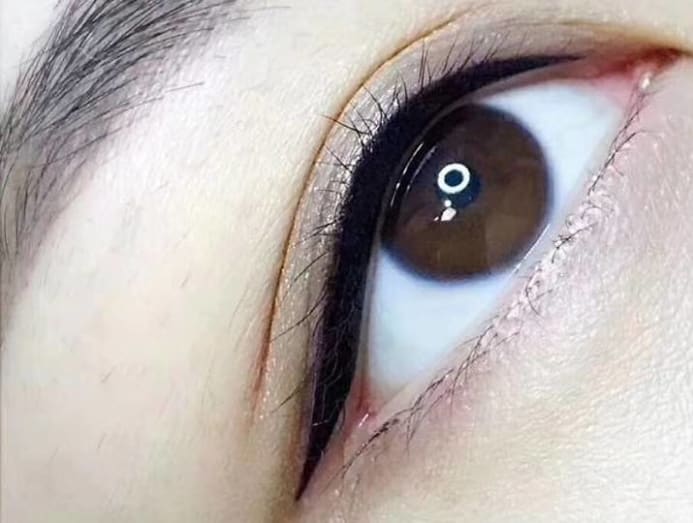 Semi-permanent eyeliner is a godsend for those of us who can't handle an eye pencil if our lives depended on it.
You can, of course, get the technician to adjust the intensity and thickness of the line to your desire. Subtle is always more wearable – you can always add oomph to the liner with makeup on occasions when you need it. Consider how odd it would look if you have a bold cat-eye flick going on when the rest of your face is makeup-free.
Downtime: Three to seven days.
Lasting power: One to three years.
Where: Browhaus, Browtisan, Erabelle, The Beauty Recipe, Milly's, KO Brows.
MASCARA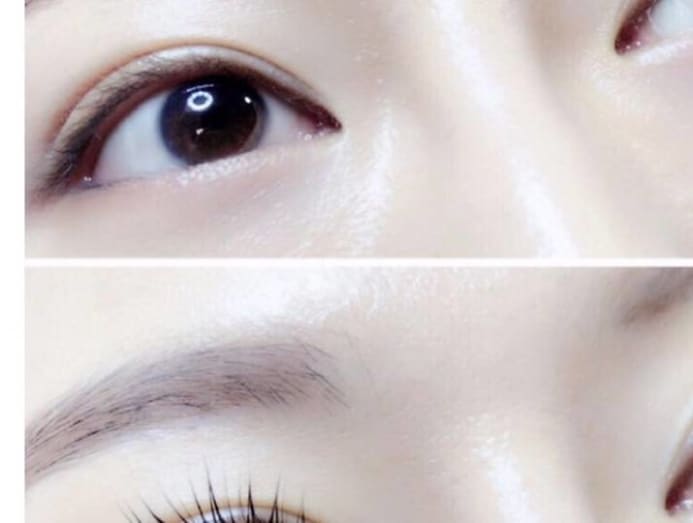 Let's forget lash extensions for the moment – they're way too high-maintenance and, more often than not, look overly dramatic. The hot new thing in the beauty services scene is the "lash lift", which fixes your natural lashes in a semi-permanent curl. Best of all, it requires practically zero upkeep.
This is essentially a lash perm, where a perming lotion is applied onto lashes. The difference is in the device used to form the curl – a lash lift employs a speed-bump-shaped pad that results in fanned-out lashes with a much more natural-looking curl.
Don't like the idea of chemicals near your eyes? Opt for a keratin lash lift, which utilises a setting serum with a natural keratin formulation that won't damage or dry out your lashes.
Most salons also offer optional semi-permanent lash-tinting, which gives your lashes a mascara-ed look.
Downtime: None, since there's no tattooing here, but you will be asked to avoid getting lashes in contact with water, makeup remover or makeup for at least six hours after.
Lasting power: Up to three months.
Where: The Lash Chapter, Dr Lash, Lash Play, Milly's, The Beauty Recipe, TheFreshLab. 
LIP COLOUR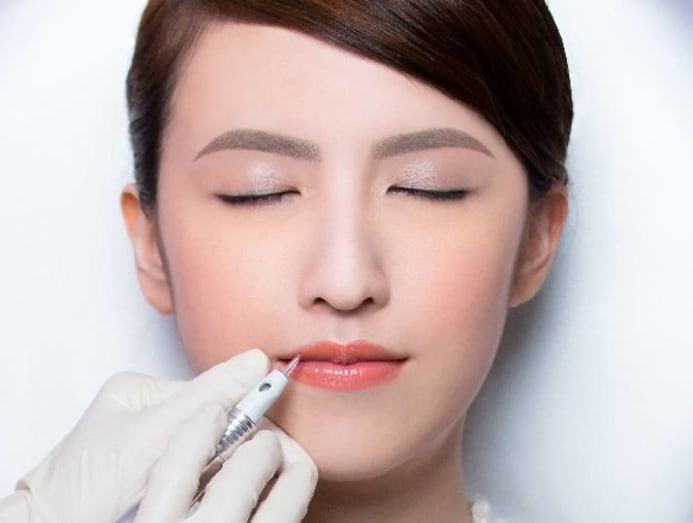 We're getting into more extreme territory here. Still, there is more to a lip tattoo than just not having to apply lipstick. It can improve the look of lips that are too pale, too dark or have uneven colouring, and because the technician can alter your natural lip shape by tattooing slightly beyond your lip line, it can also results in a more defined or balanced shape.
You can choose from a whole range of shades, from light pink to deep red, and also your preferred pigment intensity. Do note, however, that a lighter colour is not expected to last as long as a dark colour.
Downtime: Three to seven days.
Lasting power: One to four years.
Where: Browhaus, Browtisan, Erabelle, The Beauty Recipe, KO Brows.
FOUNDATION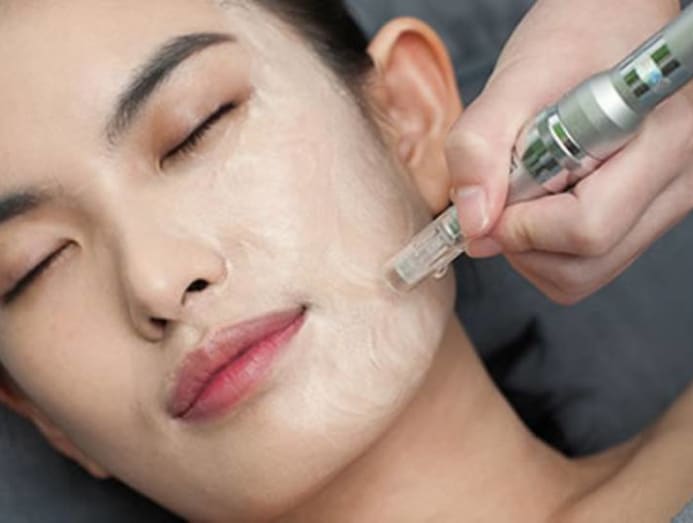 Yes, it's a face tattoo. Commonly known as the "BB covered treatment", it purports to brighten skin, even out skin tone and conceal flaws like dark under-eye circles and blemishes.
The "coverage" is administered via an vial of tinted liquid (which comes in different shades to match your skin tone) that is applied onto skin and then "pushed" in via a microneedling device. This device makes tiny punctures all over your face with ultra-fine needles so that the pigment can penetrate into your skin.

Downtime: None.
Lasting power: Up to four months.
Where: Mirage Aesthetic, The Beauty Recipe, KO Brows, Estetica, TheFreshLab.
BLUSH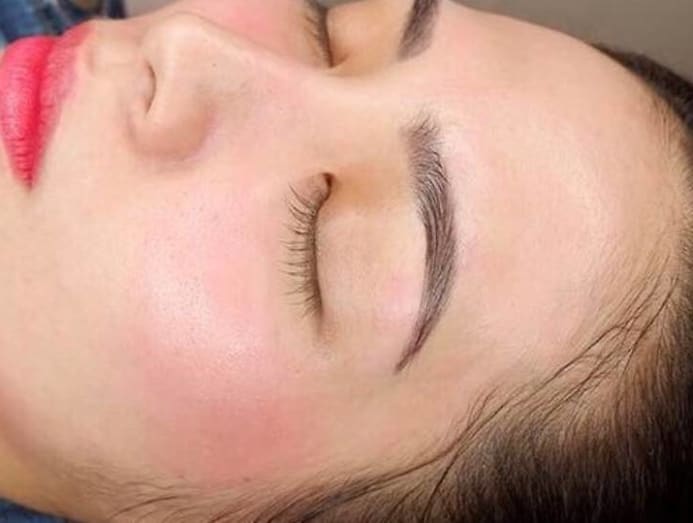 It's easy to see how brow embroidery can save women with non-existent arches plenty of time and anguish, but the idea of semi-permanent blush seems, well, a tad excessive. Still, who's to say you can't look like a blushing beauty, round the clock, for months on end, if you so desire?
The Beauty Recipe offers a BB Blush service, using the same technique that the BB Covered treatment uses.
Downtime: None.
Lasting power: Up to four months.
Where: The Beauty Recipe