National face value: Are Singaporeans finally buying local beauty brands?
From a Singapore brand stocked on Net-A-Porter, to water-based organic and halal-certified products, these are the Singapore businesses changing mindsets – and ringing up sales.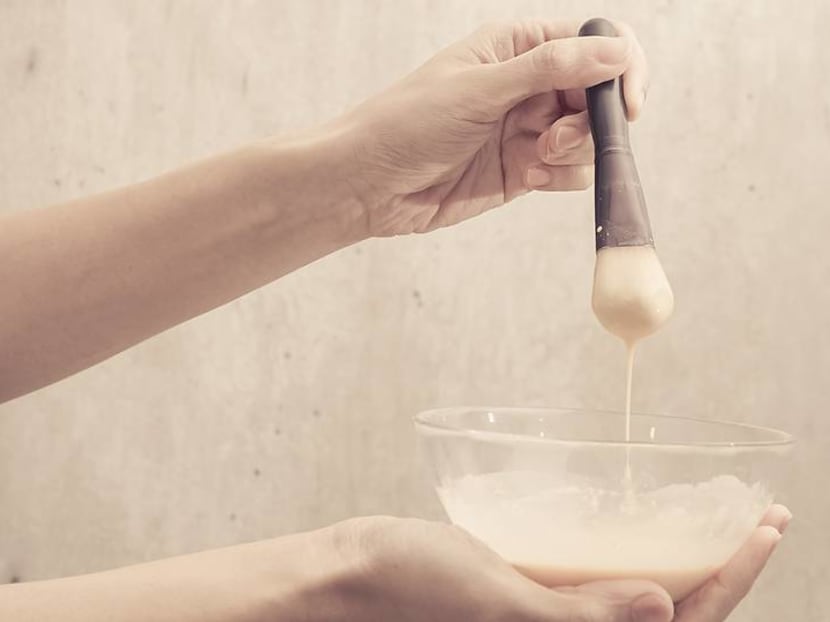 In an already extremely competitive global cosmetic industry, homegrown beauty brands have long struggled to stand out and compete alongside international juggernauts such as Estee Lauder, SK-II and Laneige.
But despite this cutthroat landscape, local brands have not only managed to survive – it seems they might be thriving.
When local skincare entrepreneur Lily Kew started the original Kew Organics Facial Salon at Everton Park in 2014, few in the beauty industry, including the owner herself, would have predicted that in the next four years, there would be not only two more salon branches and two Sugar K Organic Peel Bars, but also a proudly homegrown line, Kew Organics skincare.
Launched in mid-2016, Kew Organics skincare – Singapore's first water-based organic skincare label – is sold in salons and its online store. This year, Kew Organics launched its own lab for formulations and production of both skincare and a new Organic Body Line.
Late last year, it expanded into Hong Kong via an independent product distribution and service centre there, which, according to Kew, is run by a satisfied Kew Organics customer.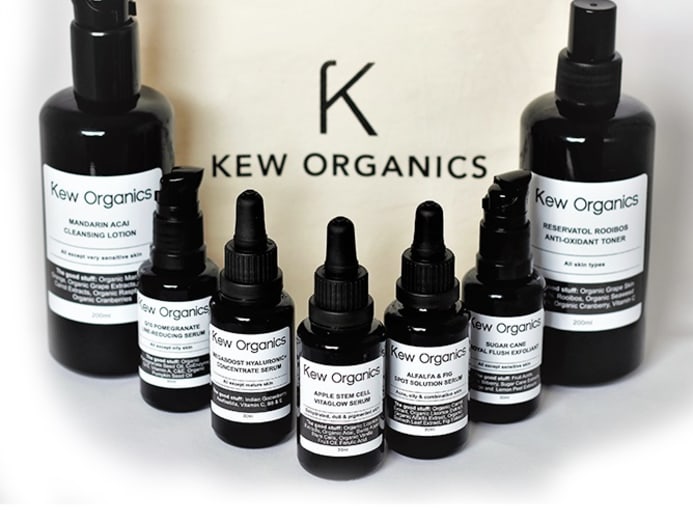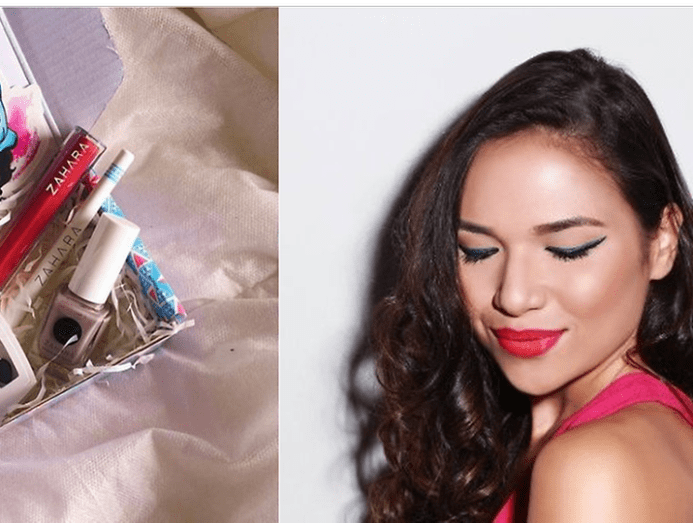 SUPPORT LOCAL, USE LOCAL, BUY LOCAL
Singaporean Muslim founder Amira Geneid emerged a few years ago to fill the gap in the market for halal-certified cosmetics with Zahara. Starting off with an oxygen and water vapour permeable nail polish (so that Muslim women don't have to remove it before the water-cleansing ritual performed prior to prayers), the brand now boasts matte liquid lipsticks, eye-shadow palettes and more than 25,000 followers on Instagram.
Singaporean Nicolas Travis's skincare product line Allies Of Skin, which can be found locally on Sephora shelves, has such a cult following that it now has presence in 12 countries including international retailers like Bloomingdale's in the United States, as well as Net-A-Porter online.
To think that all these local brands are less than five years old. 
Celebrity makeup artist Peter Khor told CNA Lifestyle that compared to as little as five years ago, there were not as many local beauty brands around.
"But now local labels like Dr Georgia Lee's DrGL and Allies of Skin are doing phenomenally well," he said.
Could Singaporeans finally be jumping on the support local-buy-local train?
"Local products are less costly than the other international brands," said Khor. "But most importantly, their products are effective. These brands are helping people achieve better skin at an accessible price point and that's very commendable."
"I've used their products before," he added. "And I'll say they definitely give you more bang for your buck."
Kew agreed. "For such effective and organic skincare, we are considered good value for money compared to other big foreign brands as they spend a lot of money on marketing and branding," she told CNA Lifestyle. "We don't spend as much on marketing and branding so we plough a big percentage of our revenue into our formulations."
"Because we are a homegrown brand, we know our client base and their skin needs very well. Kew Organics skincare is water-based and targeted to treat specific skin problems, which is what all Singaporeans need and are looking for in effective skincare," said Kew.
If the products are good and effective, it really doesn't matter to Singaporeans whether it's from a local brand or a foreign one
"In today's world, consumers are very savvy. They know that if something is good, there is no need for a brand to pour a huge amount of marketing dollars to shout about it.  The results speak for themselves," she said.
"Sales have escalated steadily over the years at a growth rate of around 30 per cent per annum," added Kew. "So I would say, yes, if the products are good and effective, it really doesn't matter to Singaporeans whether it's from a local brand or a foreign one."
Marketing manager Sally Poh started buying Singapore beauty products only recently, but has not looked back since.
"I feel like they are of better quality," said the 34-year-old beauty consumer. "At the same time, I like the idea that I'm helping support local and small businesses."
She admitted that she was previously under the perception that local brands are way more expensive than big brands. "But then I realised the prices are actually reasonable, and the products feel more suited to Asian skin," she added.
MADE IN SINGAPORE
We have seen more and more local companies produce quality beauty products, mainly skincare
It is no secret that Singaporeans tend to buy international before supporting local.
"A large group of Singaporeans have this thing that whatever is made in Singapore will not be as good as the ones made overseas, like Japan, Korea, the US or Europe," said celebrity makeup artist Clarence Lee. 
But he admits that that things are changing and more Singaporeans are now showing their support.
"We have seen more and more local companies produce quality beauty products, mainly skincare," he said. "And they seem to be picking up."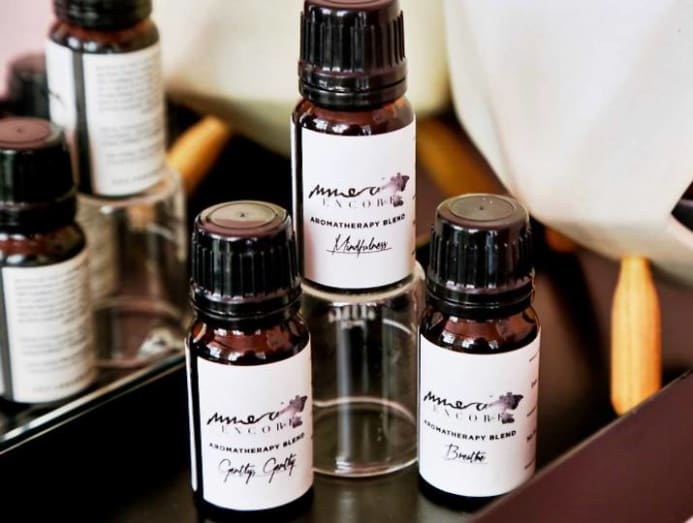 Alli Sim, founder of homegrown artisanal aromatherapy label Mmerci Encore, believes Singaporeans are finally ready to buy made-in-Singapore beauty products. Australia-born Sim concocts her lotions and potions locally.
"We found that certain 'in-the-know' segments of the local market were receptive of our brand from the get-go. These were the folk that were already exposed to aromatherapy as well as niche beauty labels while living or travelling abroad," she said. "They've always appreciated that our goods are made by someone and not something."
Mmerci Encore offers body products made with raw ingredients and 100 per cent therapeutic-grade essential oils sourced from farms and apothecaries, and are free of parabens, sulphates and synthetic fragrances.
They've always appreciated that our goods are made by someone and not something
"Our business has grown over the years but not without a lot of educating and awareness-building on our part," said Sim. "When we started, we were one of probably two local aromatherapy-focused brands founded by a certified aromatherapist making goods in small batches."
"These days, people are more receptive to holistic wellness and thus more open to what we do."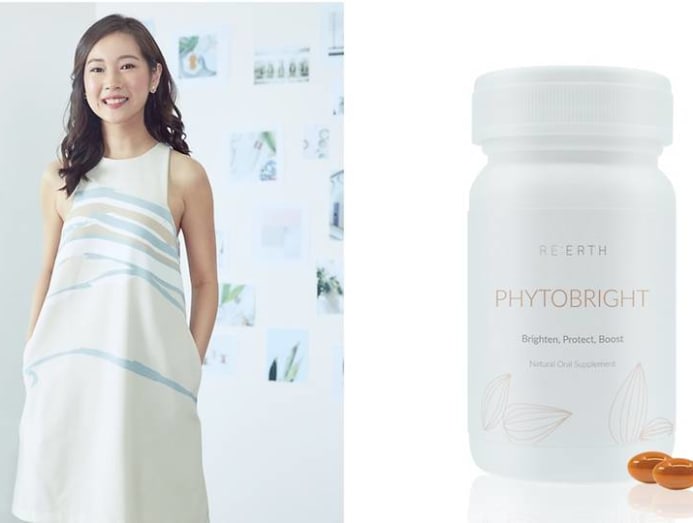 For Toh Ziling, chief operating officer of Singaporean skincare label RE:ERTH, the challenge has always been having to convince people of the "validity of a local skincare brand".
A year after the launch of RE:ERTH, Toh believes that "our business is a testament to a continually growing interest in local beauty products".
"I believe local support will grow stronger once the trust is established that we have truly garnered resources from Singapore and around the world that is, in my opinion, better than what exists in the current market," said Toh.
According to Toh, over 90 per cent of RE:ERTH customers are based in Singapore. "Our customer base is growing strongest here," she said. 
CHANGING MINDSETS 
Marie Soh, local makeup artist and founder of INGA Cosmetics, a brand known for its matte lipsticks that can withstand our hot and humid weather, believes that it's all about changing the mindsets of Singaporeans when it comes to emerging homegrown labels.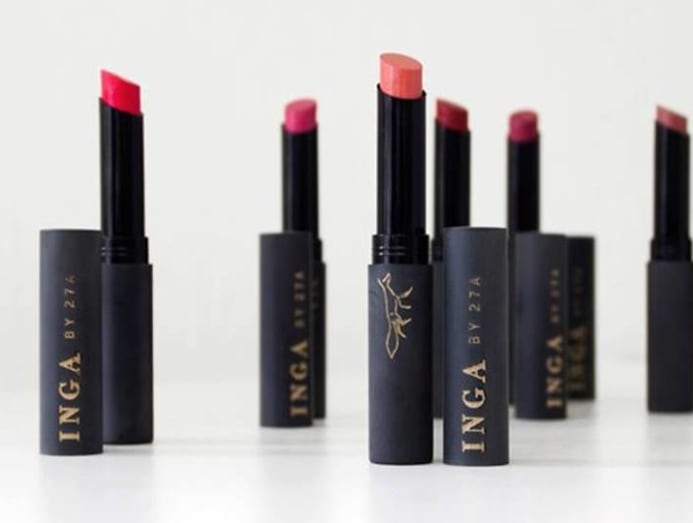 "I think it's the lack of trust in the quality of products, and also the relation that 'local' equates to cheap and sub-par quality," she said. "Which in truth is the total opposite!"
Sim agreed, saying that in the past, there was always the impression that local equals cheap or inferior. She explained that in growing Mmerci Encore's base of customers, it's all about education. 
"It's about educating clients that they're paying a fair price for really high quality, sustainably sourced oils that have been purchased in Europe or the US and then entirely handcrafted with a lot of skill, passion and pride – right here in Singapore," she said.
"It can be challenging to explain this myriad of factors when a client decides to ask for a discount, simply because other mass-market, global players can afford to do so."
There are some incredible local beauty brands out there ... who create sophisticated, world-beating products that work
As for how to keep the buy-local train chugging along, Toh believes initiatives by the Singapore Tourism Board like Design Singapore – which is slated to launch early 2019 – is a good platform to keep the trend going.
"Being in prime Orchard Road space, it gives a great platform for locals to be acquainted with local brands, to realise that we are as good as, or even better than, international brands."