Missing Bali, Bangkok or Tokyo? Spa escapes in Singapore that feel like a holiday
Of course we can't travel – but that doesn't mean we can't imagine we're unwinding elsewhere. Relax and treat yourself to these spa experiences.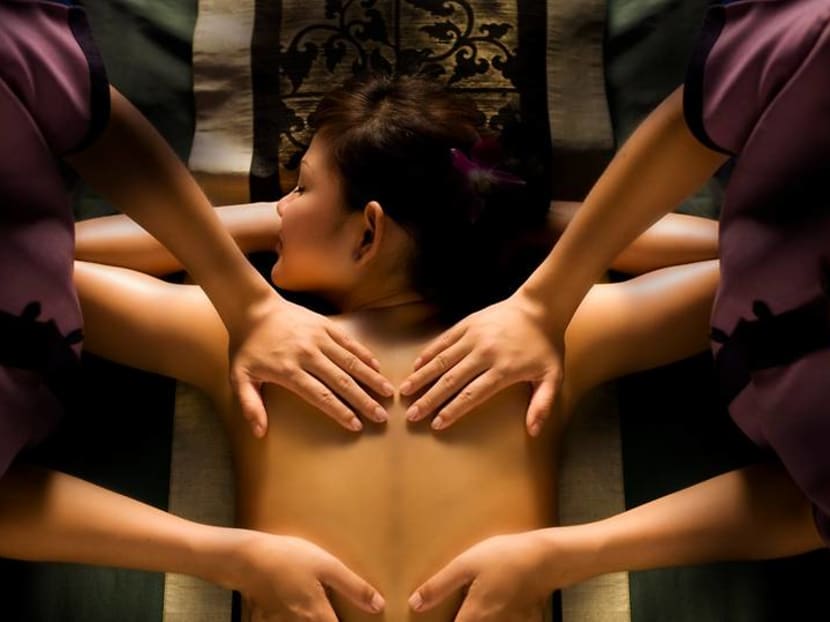 With overseas vacations being an unlikely reality right now, indulging in a spa treatment may be an ideal alternative to recharge during these extraordinary times.
Thankfully, there are spa options here on our shores that can offer you a range of experiences, from authentic Thai to tranquil Balinese and even contemporary themes to suit the city slicker.
Plus, it's reassuring to know that the spas that are back in operation now have strict measures in place to ensure the safety and security of their clients.
Spas that are back in operation now have strict measures in place to ensure the safety and security of their clients.

For example, Auriga Spa at Capella Singapore, which saw a surge in pre-bookings at the end of the "circuit breaker" period, has introduced staggered start times and extra cleaning time between guests, even if it means reducing the number of treatments available.

The spa has also stopped serving food and beverages to customers and has removed shared items such as magazines and newspapers. 
"Additionally, the spa now has a pre-booking system for guests who wish to use wet facilities, such as the steam room, to enable crowd management," shared the hotel's director of spa and wellness, Cassandra Forrest.

Meanwhile, Banyan Tree Spa at Marina Bay Sands has enhanced their hygiene protocol with measures such as sterilising clothing, towels and bedding in an ultraviolet light box before use and disinfecting private rooms, tools and workstations before and after each service.
So whether it's "me" time you need or couple time away from the kids, check out this list of spas that can offer you a safe and reinvigorating experience that can help you get over the longing for an overseas vacation.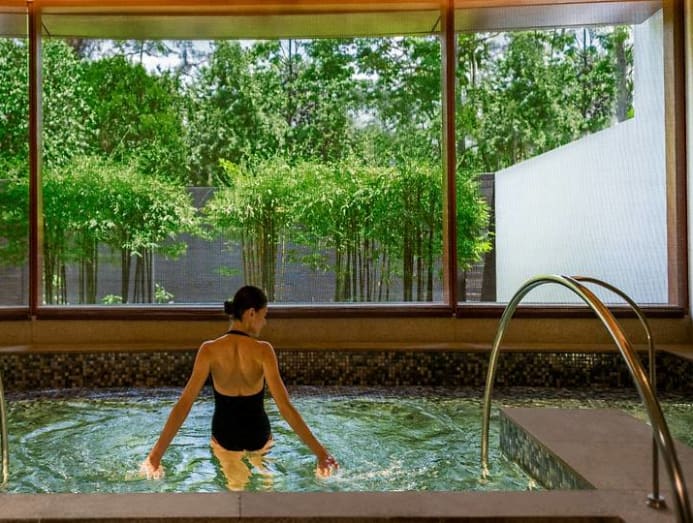 Located in Capella Hotel on Sentosa, the spa is already well away from the city buzz. Featuring beautiful landscaped gardens, the venue has nine luxurious treatment rooms (including three couple rooms) that each have a private garden.
Other features such as a Vitality Pool, Herbal Steam Room, Ice Fountain and Relaxation Lounge complement the specially-curated treatments which are uniquely designed around the energies of the lunar cycle.
The New Moon treatment features a body scrub, body wrap and full body massage to detox, revitalise and boost immunity. What's in the pipeline are Wellness Intention Days that are created especially for those in need of "me time" where clients can choose a focus based on what they need most.
More information here.

Soaring 55 floors high is this serene sanctuary at Marina Bay Sands with magnificent views of the city. Decked in luxurious contemporary decor, this spacious spa features floor to ceiling windows to show off the incredible view.
Priding itself on its low-tech, high-touch approach, the spa focuses on its skilled therapists who use a blend of natural herbs and spices that are used in ancient healing remedies to soothe away the stresses.
Treatments include the Harmony Banyan, a 150-minute indulgent spa experience performed by two therapists who synchronise in physique and movements to bring about a harmonious sense of well-being.
More information here.
JAPANESE ONSEN INDULGENCE:  YUNOMORI ONSEN & SPA SINGAPORE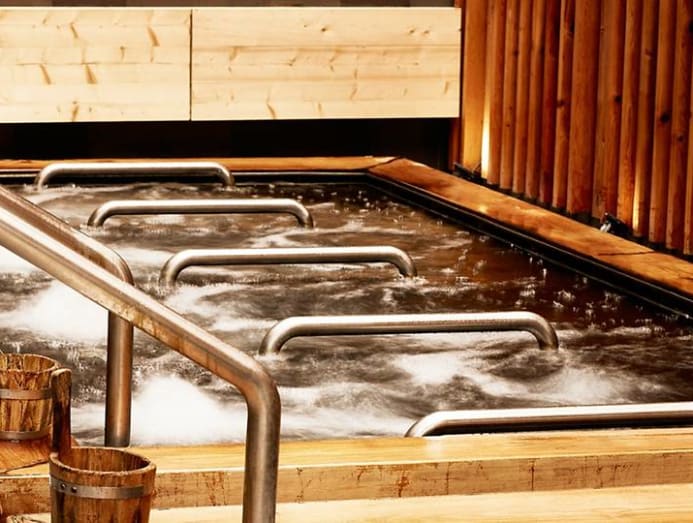 For those who have been longing for a relaxing dip in a Japanese hot spring, you can have your fix without having to leave the country. Yunomori offers a wide range of Onsen experiences, from traditional to modern, with each providing a different experience and set of therapeutic benefits.
Along with the Onsen experience, there are different treatment therapies including the traditional Thai massage, herbal compress and even facial treatments. As part of social distancing measures, the spa has limited its capacity for the onsens and the sauna/steam room.    
More information here.

BALI GETAWAY IN THE HEARTLANDS: ARAMSA THE GARDEN SPA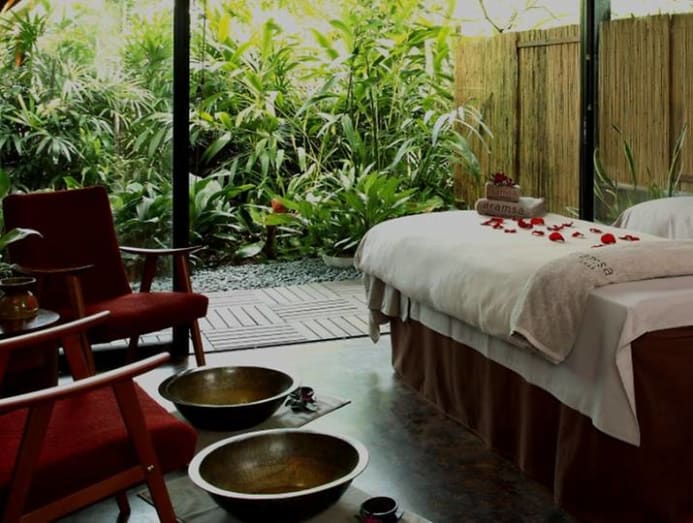 Tucked away in verdant Bishan Park is a lush garden spa that is reminiscent of a contemporary Balinese resort.
With 17 unique treatment rooms, along with outdoor showers and garden courtyards, the spa seamlessly blends in with its luxuriant surroundings.
The therapies are a blend of East and West, such as the signature Aramsa Touch which fuses Eastern Meridian and Western classical techniques.
More information here.

FUTURISTIC HAVEN: AWAY SPA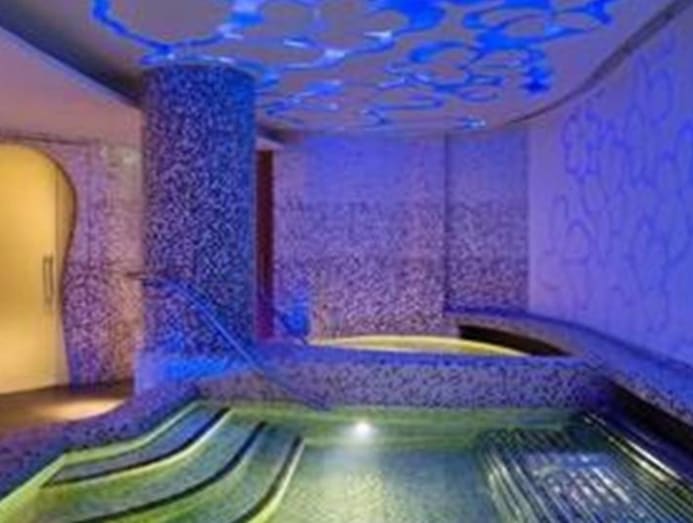 Those who appreciate contemporary aesthetics will enjoy the futuristic feel of Away Spa. The decor takes you away from the stark urban sensibility into a world of imaginative colours and contours. 
You can enjoy unique features such as the decompression area, sauna, steam room, whirlpool, vitality pool, herbal and experiential showers. Treatments include Detox to rejuvenate and Cove which is inspired by waves and uses long stroke techniques.

More information here.

TRADITIONAL THAI ESCAPE: THE THAI SPA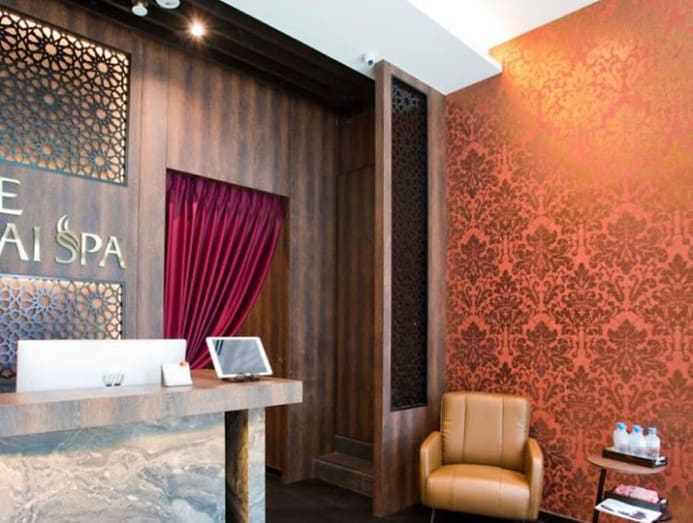 If you're missing your quick getaways to Thailand to recharge, you can get a Thai massage right here in Singapore. The touches of ornate decor that dress up the venue give a taste of Thai but opt for the Thai Body Massage and you'll immerse yourself in an authentic experience. The menu also features other traditional treatment therapies, along with the use of essential oils and aromatic herbs.

More information here.

ZEN JAPANESE OASIS:  IKEDA SPA
This tranquil spa boasts a Japanese Zen garden where you can take meditative walks to decompress. 
There is also a Ganbanyoku Stone Bed which is a traditional Japanese hot stone detoxification ritual that is designed to revitalise the mind and body as well as a Rotenburo Outdoor Onsen, an outdoor hot tub which is handcrafted with Japan's prized hinoki (Japanese cypress) wood. 
Aside from the Ganbanyoku Detox Massage, another signature treatment is the Zen Candle Therapy Massage which is a tension-relieving massage using customised Zen candles that slowly burn into a skin salve.

More information here.