Has this new Singapore beauty brand cracked the code for ageless skin?
A new label called Heure recently launched a new serum called Ageless, said to be created after 10 years of research. We dig deeper into its bold claims.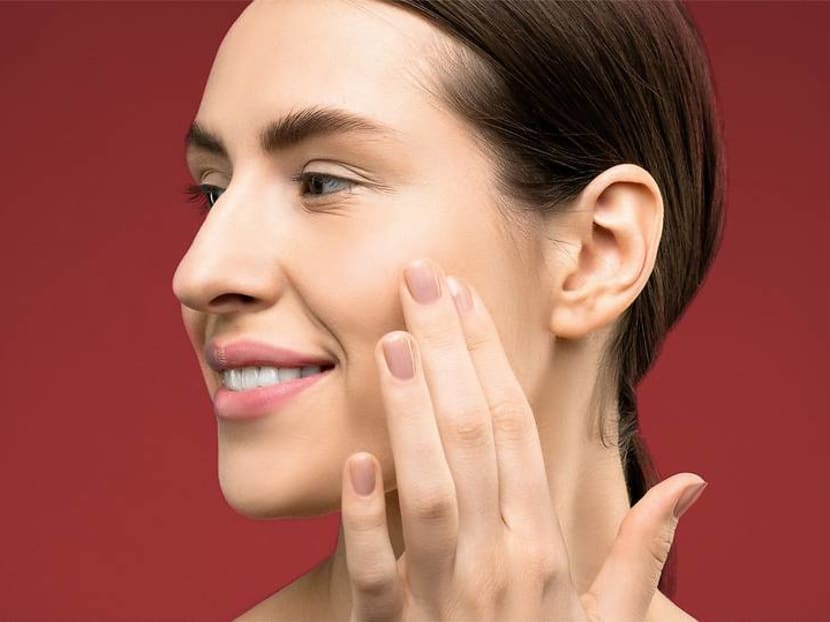 When it comes to cracking the anti-ageing skincare code, a lot of beauty brands in the industry have been busy chasing after the types of ingredients that are thought to be the most effective.
But what if everyone's been barking up the wrong tree all this while? What if the real issue was how these potent ingredients are delivered to the skin?
And now, there's a new made-in-Singapore label called Heure that's making a bold claim that it's found the "miracle capsule" to do just that.
A subsidiary of the Estetica Group that owns a chain of beauty salons, it recently debuted its new Ageless serum that, according to managing director Han Lim, was developed using a proprietary intelligent time-release, transdermal technology (absorption through the skin) that increases the speed of penetration of the serum into the dermis.
What does that mean? The result, according to Heure, is that this improves skin's hydration levels by 680 per cent, reduces skin surface wrinkles by 320 per cent and improves skin elasticity by 160 per cent.
All very bold statements, to be sure. But it did pique our curiosity enough to find out more from Lim – after all, if it's all true, wouldn't that be something?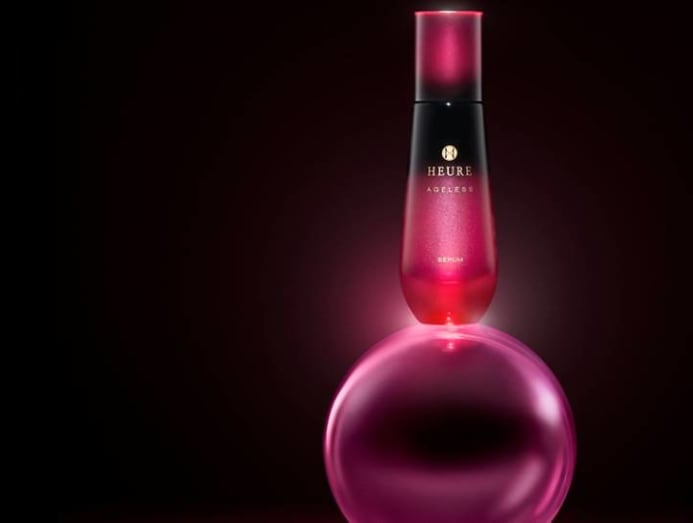 LET'S START WITH THE NAME – HEURE SOUNDS FRENCH BUT IT'S A HOMEGROWN BRAND.
Heure was conceived as a global brand, born out of Singapore. It is both our pride and privilege to be able to say that all the R&D, commercial and even creative development of the brand was done in Singapore. 
Having said that, our brand ambitions have always been global. Heure is French for "time" and our brand ethos was not to stop or reverse time but to flourish in it.
YOU MENTIONED THE AGELESS SERUM WAS 10 YEARS IN THE MAKING. WHY DID IT TAKE SO LONG?
It was important that the science was perfected on all levels, in both safety and efficacy. Multiple rounds of trials and re-tuning, all of which require time and patience, especially when we're talking about technologies that are fundamentally groundbreaking, and have downstream implications on all subsequent formulations.
WHAT IS THE BRAND'S EDGE IN AN OVERCROWDED BEAUTY INDUSTRY?
Our SPHR technology makes all the difference. It is a transdermal technology that significantly increases the speed of penetration of active ingredients. 
CAN YOU EXPLAIN A BIT MORE ABOUT HOW THIS IS DONE?
Our skin defends us against environmental toxins; however, that same skin barrier also prevents much of your skincare from penetrating past the skin's surface layer (epidermis), and into the cellular levels which control the skin's structure, tone and elasticity. 
Our "magic capsule", the SPHR, is the key to unlocking the metaphoric door. These are able to enter the upper dermis and work like "dermal drones" to seek out the areas where collagen and elastin are, and release the peptides across over 24 hours. Furthermore, these capsules are 100 per cent non-toxic, biodegradable and bio-compatible, so they are perfect for the skin and the environment.
WHAT PARTICULAR SKINCARE ISSUE IS YOUR NEW LINE TARGETTING?
The Ageless range is primarily targeted at regenerating the skin's collagen and elastin, and repairing the skin's structure. Starting from the age of 25, your skin starts to produce approximately one per cent less collagen year on year, and we have specially formulated the range to be rich with peptides and the necessary actives to combat that. The line is ideal for people experiencing fine lines and wrinkles, who want to achieve better architecture for their skin.
On a brand level though, we hope to speak to everyone that is looking for effective skincare, with products that are driven by real science and data rather than pure marketing appeal, and to build a brand that is continuously pushing the boundaries of innovation and safe and scientific efficacy. 
IS THE RANGE SUITABLE FOR MEN AS WELL?
Absolutely. I use it.
HOW QUICKLY CAN ONE EXPECT TO SEE VISIBLE RESULTS?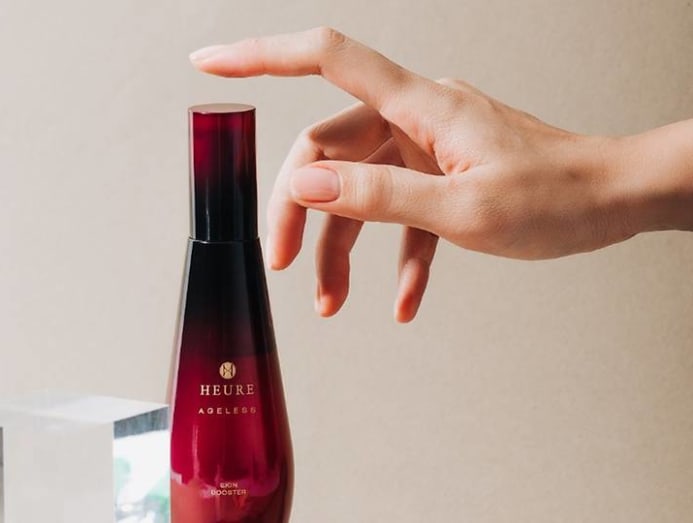 The SPHR capsules are tuned to be effective across 24 hours from a single application. That said, how each individual's skin is able to express (any) results across a sustained and prolonged period is also determined by other extraneous factors like your lifestyle, diet, the environment you live in, so there needs to be a concerted effort to "live right" for holistic and sustained improvements. For best results, I recommend using it continuously twice a day for at least one month. 
THE SKINCARE INDUSTRY HAS GONE THE 'SMART BEAUTY' ROUTE. DOES THIS MEAN WE'RE NOW BETTER EQUIPPED TO FIGHT AGEING?
Skincare has become smarter and will only continue to become smarter in the future. In the past, there was very little overlap between the medical/dermatological sciences and cosmetic skincare, so advancements in one may not necessarily produce any ripple effects in the other. 
There is more integration now so we are seeing much greater synergies in terms of R&D and the transfer of knowledge and experience going both ways. In that sense, I do think that people (both women and men) are definitely better equipped in delaying the effects of skin ageing now then ever before. 
WE'RE OFTEN TOLD THAT THE BASIC THREE STEPS (CLEANSE, TONE, MOISTURISE) FORM THE BASIS OF A SKINCARE REGIME. WHY THEN DOES THE AGELESS LINE BEGIN WITH AN ESSENCE?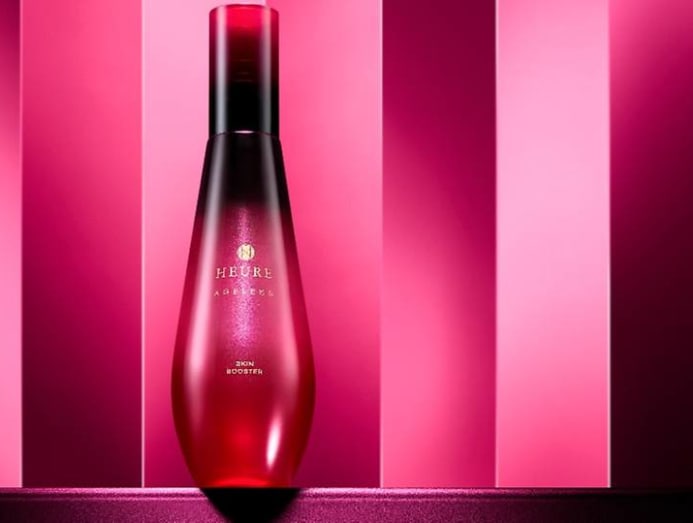 Cleansers are rinse-off formulations whereas the Ageless range consists of products that are intended to stay on your skin. The active ingredients release slowly over time, "interacting" and rebuilding collagen and elastin cells over time to improve skin elasticity and reduce wrinkle depth. 

WE NOTICED THE BRAND'S WORKING WITH FASHION INFLUENCER YOYO CAO – WHAT'S THE REASON FOR THAT?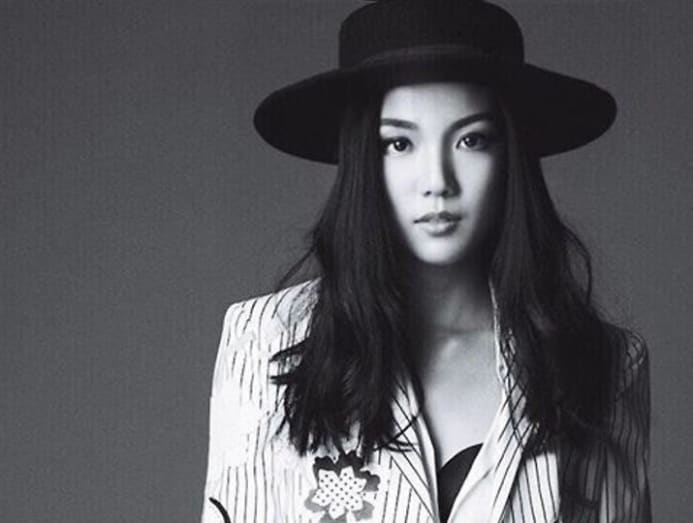 We see a strong brand alignment with Yoyo Cao who personifies the Heure woman of effortless elegance, always looking her finest and celebrating her exceptionality with her creative fashion style that's timeless and ageless. 
Not just a versatile fashion icon and a social media superstar both locally and globally, she plays multiple roles as a successful designer, stylist, entrepreneur and a busy working mum. She's comfortable in her beautiful skin, yet always striving to improve herself, just like our brand's ethos of continuously revolutionalising skincare technologies and formulas that will shake up your beauty routines.
WHAT SIMILARITIES DOES THE BRAND SHARE WITH ITS PARENT COMPANY ESTETICA?
As a beauty and skincare group, Estetica has always espoused values built on transparency and integrity. That means that the business must be driven by science and innovation, where our treatments and products are based on consistent and measurable data. "In good hands" has been (and continues to be) the group's ethos and continues to inform the ways we engage every brand under us.
WHAT IS THE BRAND'S BLUEPRINT FOR GLOBALISATION?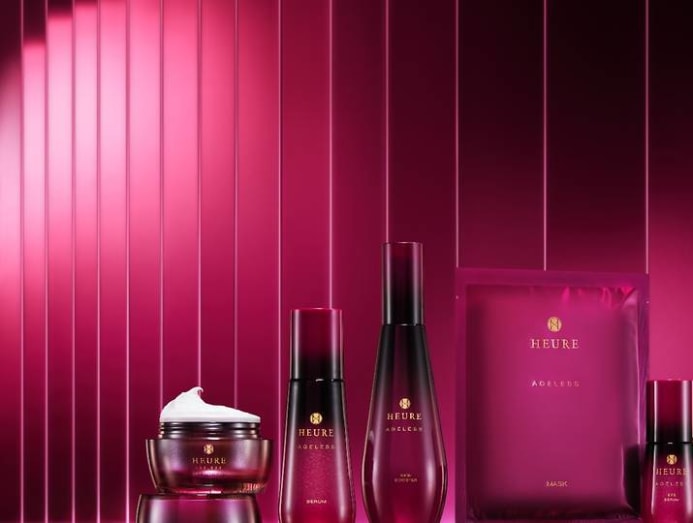 COVID-19 put paid to a lot of our initial plans for growth but we do hope that things stabilise in 2021 and we can re-look at jumpstarting some of those. As things stand, we are looking at a digital-only retail model with shipping available internationally to reach out to the global audience. Having a brick and mortar retail presence would probably come later.
WHAT'S NEXT FOR THE BRAND? 
We are continuing to develop the brand lineup and looking forward to launching a new range Flawless, our anti-pigmentation range in early 2021. That line of products is currently undergoing clinical trials and the preliminary seed tests that we have conducted have yielded amazing results.