This Singaporean started a beauty brand to give women a cleaner, safer alternative
After dealing with acne and eczema as a young woman – and later caring for her mother stricken with breast cancer – Charlene Sim decided to say no to controversial ingredients and came up with Glowfully.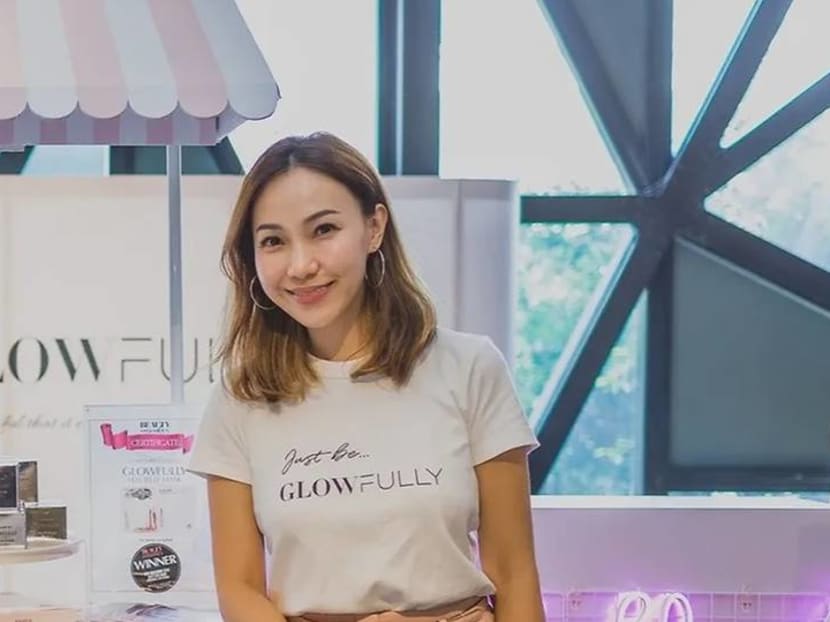 Healthy skin isn't always a given. Often, it is the result of sheer hard work. Charlene Sim, 36, founder of local clean beauty label Glowfully, struggled with skincare woes throughout her formative years. 
Not only did she have to deal with cystic acne, occasional bouts of eczema would flare without warning. Each time her attacks came, Sim's mother would lovingly apply aloe vera extracts on her skin in order to soothe the inflammation.
When her mother was diagnosed with stage four breast cancer, Sim swapped caregiver roles. Examining her mother's beauty routine, Sim discovered that many common skincare products she used contained controversial ingredients such as paraben, phthalate, sulfate and formaldehyde that have allegedly been linked to health issues.

When she couldn't find a good skincare solution for her ailing mother, Sim decided to concoct her own. 
With 11 years of pharmaceutical  distribution knowledge under her belt and a self-anointed mission to offer women a clean beauty alternative, she founded Glowfully, a clean beauty label especially developed to work for Singapore's sweltering weather.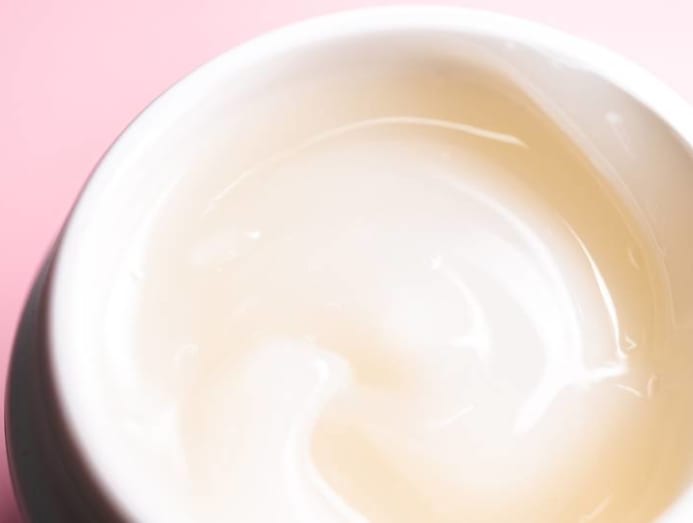 CAN YOU SHARE WHAT GLOWFULLY IS ALL ABOUT?
My late mum was battling breast cancer and I wanted to clean up her beauty regime. When examining the ingredient list of common skincare products, I soon realised that there are many controversial ingredients in them. It was difficult to find clean alternatives. It was even harder to find products that are suited for Singapore's humid climate.
This gap in the beauty market inspired me to start my own beauty brand. I wanted a name that resonates with my belief that having beautiful glowing skin is possible for everyone. So I came up with the name Glowfully, in the hopes that our users' skin will become so beautiful that it exudes a glow.
Coming from a family with a history of cancer, I feel the need to be extra conscious of my skincare decisions.

CAN YOU EXPLAIN THE CONCEPT OF CLEAN BEAUTY?
I started the brand with the goal of omitting the top four controversial ingredients paraben, phthalate, sulfate and formaldehyde. We have now gone beyond these four no-nos, and even managed to exclude other questionable ingredients such as triclosan, artificial fragrance and PEGs (or polyethylene glycols).
My aim is to have clean beauty products that don't compromise on efficacy. I hope that with each new product, we can say no to even more questionable ingredients. Knowing that my daughters will also be using these products motivates me to be even more mindful about our formulations.
YOU SUFFERED FROM ACNE AND ECZEMA, HOW DID YOU TURN YOUR SKIN HEALTH AROUND?  
I still get breakouts every now and then but thankfully they are not as severe as before. Now that I am more knowledgeable about skincare, I'm better equipped to care for my skin.
Research is still ongoing for common triggers for acne and eczema. Through it, I discovered that I am sensitive to a common skincare ingredient (Cyclopentasiloxane) which causes me to break out in cystic acne whenever I come into contact with it. Also, I am currently trying out a low-sugar and no-dairy diet.
IN YOUR OPINION, WHAT IS A SOUND BEAUTY REGIME?
There are no hard and fast rules.  It really depends on the individual's needs. You can have a 10-step skincare routine or one with just the essentials, both would produce amazing results if you understand what your skin needs. 
What is important is to build a good habit of caring for your skin. For those looking for a simple regime, you won't go far wrong if you cleanse, tone, moisturise and use sunblock.
IN YOUR OPINION, WHICH STEP IN A BEAUTY REGIME IS NON-NEGOTIABLE?
I adopt a very simple beauty regime, in which each step performs a different function, therefore, they are all essential to me. But if I had to choose just one, it'll be cleansing. Without a clean face, no amount of product will improve skin health.
WHY DID YOU START THE BRAND WITH JUST ONE PRODUCT?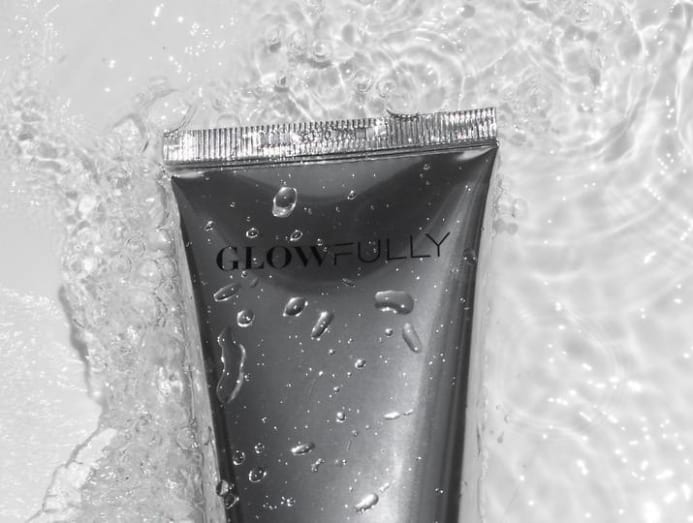 I've been distributing an overseas beauty brand for over 11 years and starting a beauty brand has always been my dream. I didn't want to seek external investors so funding was a key concern at the onset. I only had the resources to develop one product. A cleanser is a must-have for every beauty regime, whether or not you are a skincare enthusiast. And so, I decided to start Glowfully two years ago with the Charcoal Bead Cleanser.
The moment I spot ingredients that I'm unsure of, I would skip the product, no matter how well reviewed it is. 

HOW HAS THE BRAND EVOLVED SINCE?  
The second product I added to the range is very close to my heart. As I lost my mum to breast cancer earlier this year, I wanted to do my part in helping women protect against this cancer. A portion of the proceeds of the H2O Jelly Mask goes in aid of the Breast Cancer Foundation.
The mask is designed for women who have no time for self-care. Its crystal clear appearance offers busy women the option of wearing the mask out of the house, going about her daily chores with no downtime.  It is a zero-waste product – after use, the mask can be melted down into an essence and used on the face and body.
The brand has two other products – the Healing Elixir, a lightweight gel moisturiser and the Hydrating Mist Toner. Our debut product, the cleanser remains our best-seller to date.
DO YOU HAVE ANY BEAUTY OBSESSIONS?
Sticking to clean ingredients for beauty products. Whenever I try a new product, I study its ingredient list like my life depends on it. The moment I spot ingredients that I'm unsure of, I would skip the product, no matter how well reviewed it is. 
Coming from a family with a history of cancer, I feel the need to be extra conscious of my skincare decisions. I would rather not turn the odds against my favour.
And because of my history with eczema and acne, I'm constantly on the lookout for skin soothing products. Aloe vera is one of my favourite ingredients – my mum used to apply aloe vera on my eczema whenever I had a flare up. This is also why aloe vera is one of the key ingredients in most of our products.
YOURS IS A MADE-IN-SINGAPORE LABEL. WHY IS THIS BRANDING IMPORTANT?
The Singapore branding offers a significant level of quality, innovation, trust and safety. While we do not compete on the scale of international brands, we are able to deliver what works best in the local context.
THE BEAUTY MARKET IS HIGHLY SATURATED. WHERE DO MADE-IN-SINGAPORE BRANDS STAND IN THE GRAND SCHEME OF THINGS?
Doing well on home-ground is the first step for the brand. While our products are designed for the local climate, they are also relevant to the other countries in the Southeast Asia region.
WHAT PLANS DO YOU HAVE FOR THE BRAND?
We intend to launch a range of products that would cater to the essential skincare regime. On top of that, we will also work on niche segments that target specific skincare concerns.