Attending back-to-back parties? 5 facial treatments to look instantly refreshed
Prepping for the year-end festivities begins with giving good face – literally. Scroll down for five facial treatments that will get you into celebratory mode, right away.
Hands up if you're Miss Congeniality with more invitations to year-end parties than you can count – and you're planning to go to every single one of them.
On the style front, you might get away with repeatedly wearing the same Little Black Dress. But looking refreshed and having that glow is going to be more difficult to fake with every subsequent night out.
So how can you prepare for what's sure to be a busy time? Well, you can always start turning in at 9pm starting tonight or beginning those daily yoga sessions for when the festivities roll around. But our guess is these are not likely to happen.
What if we told you instant facial treatments are all you need – and you don't have to cramp your style of keeping late nights, eating Happy Meals and exercising only when you feel like it? Sure, it's healthier to do away with these habits anyway, but if you want to wait a while, here are your best options to faking it till 2020.
IDS AESTHETICS HYDRO-THERAPEUTICS TREATMENT, S$198
What stands out about this 60-minute facial created by IDS' Dr SK Tan is that post-facial radiance you're bound to get. No wonder beauty KOLs Jayne Tham, Esther Rachel and Elaine Heng have made this their go-to treatment for an instant pick-me-up.
The facial kicks off with a triple cleansing process – double cleansing, followed by ultrasonic cleansing and then HydroD water dermabrasion – to get rid of product and sebum buildup that clog up the pores. And in case the machines miss a spot, the therapist manually (and very gently, we might add) extracts any residual clogs.
With pores now wide open to receive nourishment, ultrasonic penetration of Vitamin C is administered for maximum cellular regeneration and collagen production. Finally, depending on your concern – whether it's whitening, soothing or anti-acne – a sheet mask seals in all the goodness.
The next time you look in the mirror, your skin will look visibly brighter and more hydrated. Schedule this zero-downtime facial just ahead of your D&D if you're planning on that "maybe-I'm-born-with-it" au naturel vibe. Just add a slick of red lipstick, two coats of mascara and you're good to go.  
IDS Aesthetics, Robinsons The Heeren, Tel: 6735 8838
KEW ORGANICS SUGAR K CRYO POSH ORGANIC TREATMENT, S$128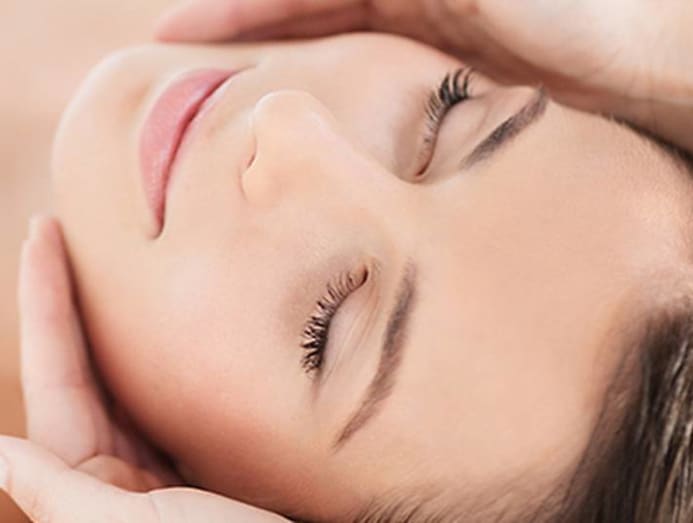 Can't afford to spend an extra hour to pamper yourself? Here's an express facial that tightens your skin, fills in the fine lines and minimises wrinkles in 30 minutes flat. This cooling therapy (pegged at minus 15 degrees) harnesses the benefits of Kew Organic's vegan skincare line to boost oxygen and nutrient supply to the skin's surface. Dry and dull complexion doesn't stand a chance. You can pencil in a session in-between meetings and nobody will ever know.
Kew Organics Facial Bar & Sugar K Organic Peel, Cluny Court, #03-03 Bukit Timah Rd, Tel: 6767 3008
PORCELAIN PROIONIC FACIAL TREATMENT, S$428.85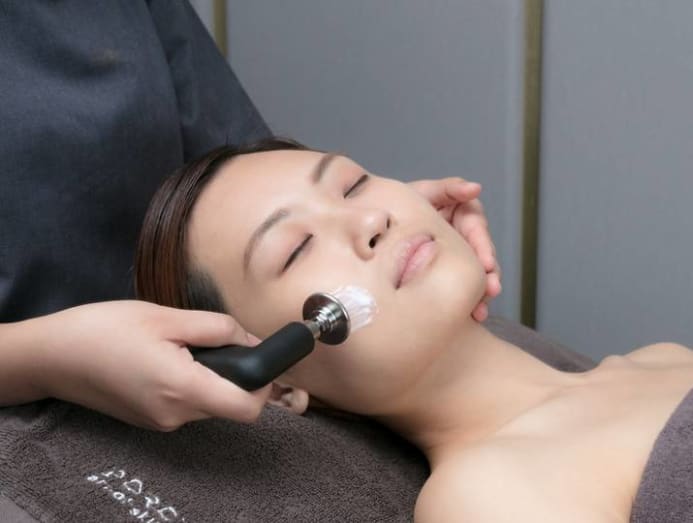 Free radicals are the main culprits of ageing. This facial treatment uses a patented Spanish medi-technology, Proionic Radio Frequency to be exact, to stimulate and balance the ions in our cells in order to combat free radicals. Besides promoting cellular health, the treatment also ensures a remarkable lifting and contouring result in those targeted areas. The best part is that the results of this 90-minute facial can last up to four days – perfect for those headed for extended soirees in Bali or Koh Samui. 
Porcelain Signatures, 7 Wallich St, #01-02 Guoco Tower, Tel: 6386 5388
SKIN INC OXY-CRYO GLOW INFUSION TREATMENT, S$288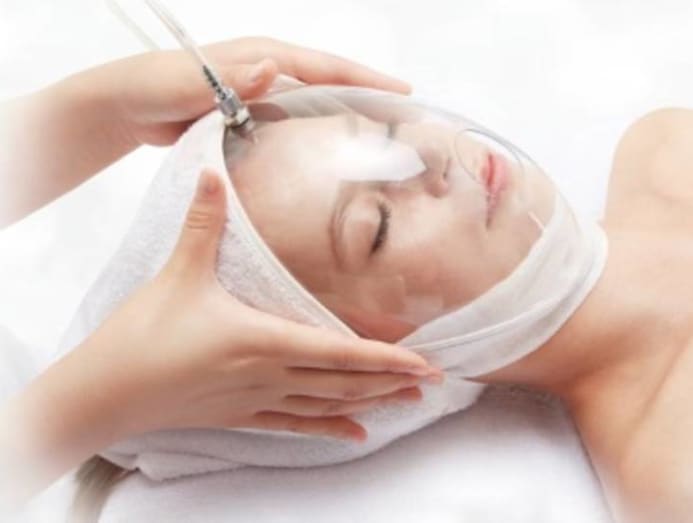 This non-invasive, Korean treatment is currently the most popular treatment in Gangnam, Seoul. Why? Because it taps into the healing benefits of oxygen to encourage skin recovery and promote skin regeneration. Never mind that this facial treatment was designed for post-surgery healing, what matters is that the result is instantaneous – expect firmer and brighter skin after just one session. The 60-minute facial is also a god-send for clearing up skin inflammation, calming sensitive skin and fighting ageing. 
Skin Inc, #B3-43 ION Orchard, Tel: 6222 7428
BIOLOGIQUE RECHERCHE BRIGHTENING FACIAL TREATMENT, S$248
Parisian cult brand Biologique Recherche (BR) is said to give "the world's best facial" and it's available at Freia Aesthetics. What's the winning formula? Every facial is bespoke because of the founder's belief that different parts of your face may have different needs (they call it Skin Instant). A BR facial typically starts with a signature lymphatic draining massage to stimulate lymph nodes and epidermis. This particular treatment includes a fruit acid peel that brightens skin, and a peel-off mask that addresses irregular pigmentation and unifies the complexion. Your skin will look exceptionally bright and significantly clearer immediately after the treatment.
Freia Aesthetics, #B2-26 Raffles City Shopping Centre, Tel: 6258 0233