Ladies, here are the best skincare products to remove those pesky age or sun spots
Next to acne, skin discolouration is possibly the most frustrating skin problem there is. These essentials can help solve your hyperpigmentation woes.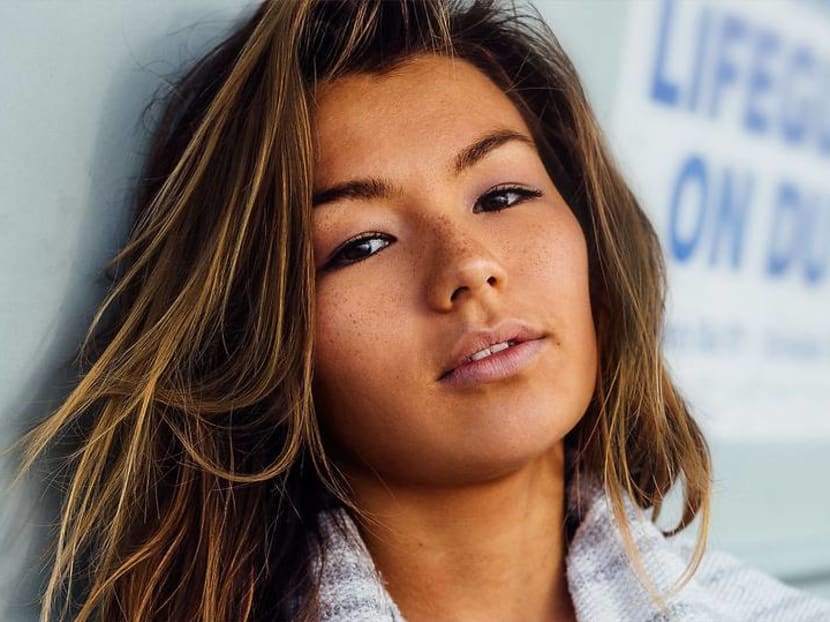 Before we talk about treating hyperpigmentation, let's get one thing clear – what exactly is it? We all know it means skin discolouration, but what does it look like and what causes it? 
Hyperpigmentation simply refers to dark patches that develop on skin, and they can be both small-sized spots, like freckles, or cover larger areas. Whichever form it takes, it is often difficult to get rid of, resulting in quite a bit of anguish for many women when it appears.
There are many causes of hyperpigmentation: Sun damage, hormonal changes, acne (the type characterised by inflammation), and even stress. All these cause the skin to produce an excess of melanin (the pigment that colours our skin and hair) which in turn causes skin discolouration.
Some types of hyperpigmentation will diminish gradually without treatment. However, it usually takes months before you can see any improvement, which is why laser treatments are often favoured as a quick and effective way to get it to disappear. But not everyone can afford the high cost or is a suitable candidate for laser treatments (it depends on your skin type, skin tone and if you have any existing medical conditions).
Thankfully, there are skincare products that can help tackle this patchy problem – they might not be as fast-acting or as powerful as lasers, but they are definitely easier on the pocket and gentler on skin. If your hyperpigmentation is superficial and not severe, these potions and peels may just be the solution for perfecting your complexion.
SKINCEUTICALS DISCOLORATION DEFENSE, S$159
This multi-action serum combines four key ingredients to target hyperpigmentation: Tranexamic acid and kojic acid to inhibit melanin production, sulfonic acid to slough away surface dead skin cells, and niacinamide to lighten dark spots. It's fragrance- and paraben-free and can be safely layered with other whitening serums in your regimen, such as a vitamin C product.
DR DENNIS GROSS ALPHA BETA DAILY PEEL, S$135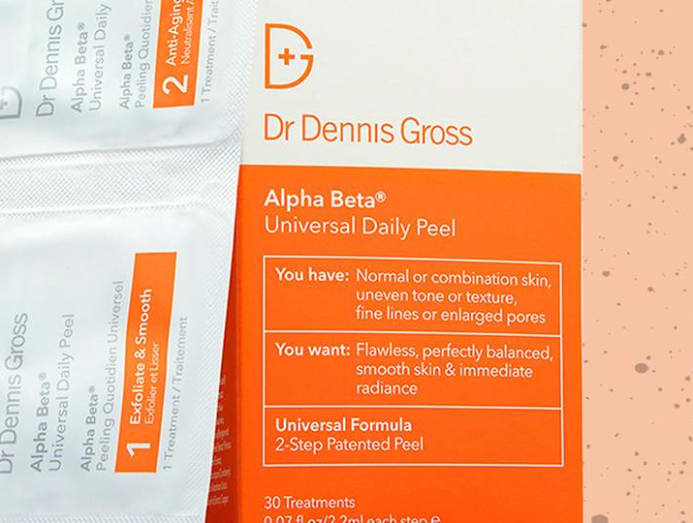 If you are already using skincare products that contain exfoliating ingredients, it's advisable to opt for a gentle scrub or peel that will not irritate your skin. These two-step exfoliating wipes are mild enough to be used daily, yet are packed with rejuvenating acids that do their job while respecting the skin. Use them before you put on your lotions, serums and moisturisers to help the ingredients in these penetrate better into your skin.
CLINIQUE FRESH PRESSED DAILY BOOSTER WITH PURE VITAMIN C 10% + OVERNIGHT BOOSTER WITH PURE VITAMIN A (RETINOL), S$52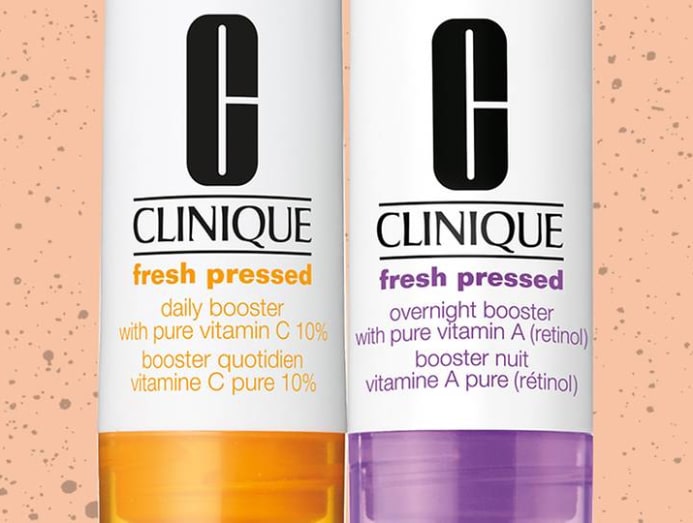 Vitamin C and retinol are two of the most popular skin-brightening and spot-eradicating skincare ingredients, loved for their relatively fast action and visible results they give. This day-and-night booster combines both in a package to provide skin with continual brightening care around the clock – vitamin C for daytime and retinol for nighttime use. They are to be mixed with your moisturiser and meant to be used over just seven days as an intensive treatment.
SK-II WHITENING SOURCE DERM DEFINITION UV LOTION SPF50 PA+++, S$113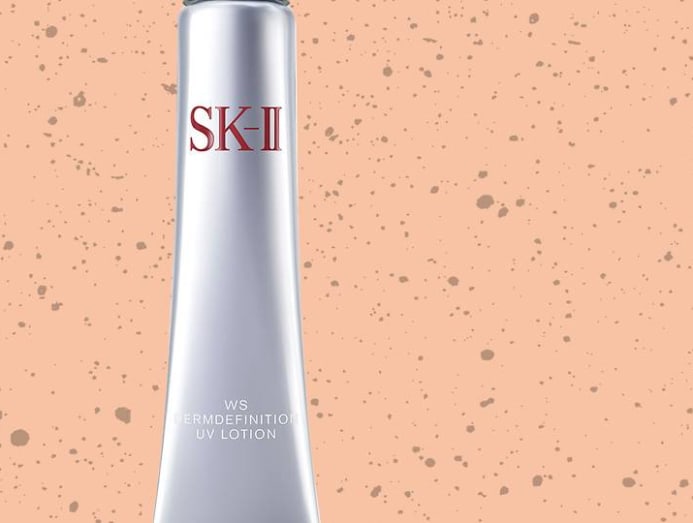 Sun protection is your first line of defence against dark spots. Opt for a product with an adequate SPF and in a formula that's non-sticky and lightweight so that you'll find it easier to wear the product every day. Even better, get one with additional spot-fighting ingredients like this SK-II UV Lotion that contains the brand's famed Pitera, which will boost skin's clarity day after day.
SUNDAY RILEY LUNA SLEEPING NIGHT OIL, S$148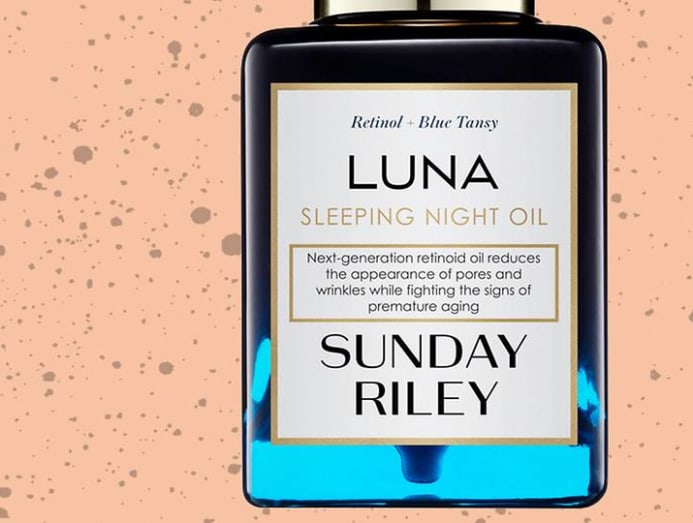 This night oil with anti-inflammatory blue tansy and German chamomile, and retino – an all-around anti-ageing wonder and skin brightener – is the perfect product to complete your spot-lightening regimen. Skin feels nourished and looks more luminous the morning after, with none of the irritation that some harsh retinol products are prone to causing.