Don't have time for skincare? Sleeping masks are your best bet
Let these overnight sleep masks treat your skin while you snooze.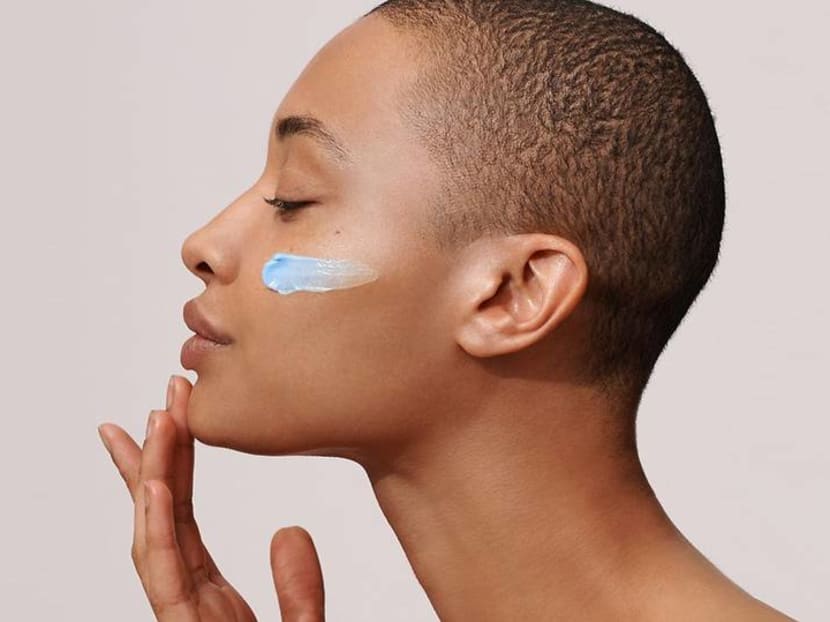 Sheet mask or sleeping mask? I'm not sure about you, but I'm inclined to pick the latter over the former on most nights. It's definitely much easier to slather on a leave-on mask and hit the sack instead of having to put on a drippy sheet and wait for what seems like an eternity for it to do its work.
But is there a difference between the two, besides how each of them is used? If you've tried both, you'd know that sheet masks tend to work more intensively than their overnight counterparts, while sleeping masks – since they are meant to be left on for a much longer time – have a more gradual effect and are better able to seal moisture into skin.
It's your personal choice whether to use a sleeping mask or not, but it should not replace the role of a night moisturiser.
Convenience aside, there's more that overnight masks offer – they can give the skin a quick hydration boost, especially for those with dry or dehydrated skin and who like to have the air-conditioning on while they sleep. Some of these masks boast other skincare benefits as well, such as a firming, soothing or exfoliating effect, while most of them are gentle on skin and can thus be used on a frequent or even daily basis.
Many of us compare sleeping masks with sheet masks, but dermatologist at Mount Elizabeth Novena Hospital, Dr Eileen Tan, sees them as a hybrid product serving a function similar to a night moisturiser. These masks may not be an essential skincare component, but there are definite advantages to incorporating them in your regimen.
"It's your personal choice whether to use a sleeping mask or not, but it should not replace the role of a night moisturiser. It should be used as an extra step in skincare application at night and usually as the final step of your regimen to deliver hydration and, sometimes, various active ingredients into your skin," said Dr Tan.
She suggests studying the ingredients of these masks to see if they suit your skin type, particularly for those with oily, acne-prone or sensitive skin. "Avoid oil-based formulations if you have oily, acne-prone skin as they may cause pores to clog. For those with dry and mature skin, look out for those that contain ceramides and hyaluronic acid – these will hydrate the skin. They are also good for extra hydration when you are travelling to cold places during winter.
"Sleeping masks with active or anti-ageing ingredients may be helpful to busy individuals who do not have time to maintain a complete regimen – while they will not eliminate the need for a moisturiser, they may be able to replace some of your serums that contain similar ingredients," advised Dr Tan.
If you've never been able to commit to a weekly sheet mask routine or will yourself to do anything more than cleanse, tone and moisturise your face daily, a sleeping mask may just be the item for upgrading your regimen effectively and efficiently. Why not pick one from these to suit your skincare needs?
LANEIGE CICA SLEEPING MASK, S$45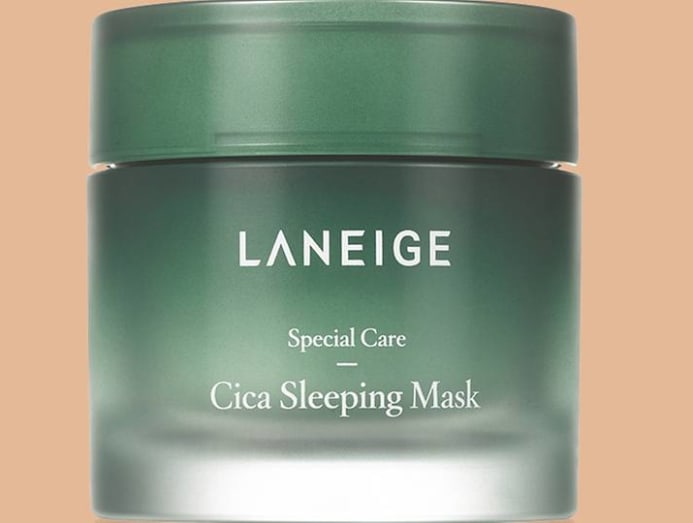 Laneige is one of the first brands to introduce sleeping masks in the market – its Water Sleeping Mask has gone through several upgrades and is still a popular favourite today. Its latest product, the Cica Sleeping Mask, has added benefits on top of hydration – it contains "forest yeast" derived from fermented split bean vines from Jeju Island, which boasts excellent skin healing and strengthening properties.
GLOW RECIPE WATERMELON GLOW SLEEPING MASK, US$45 (S$63) from glowrecipe.com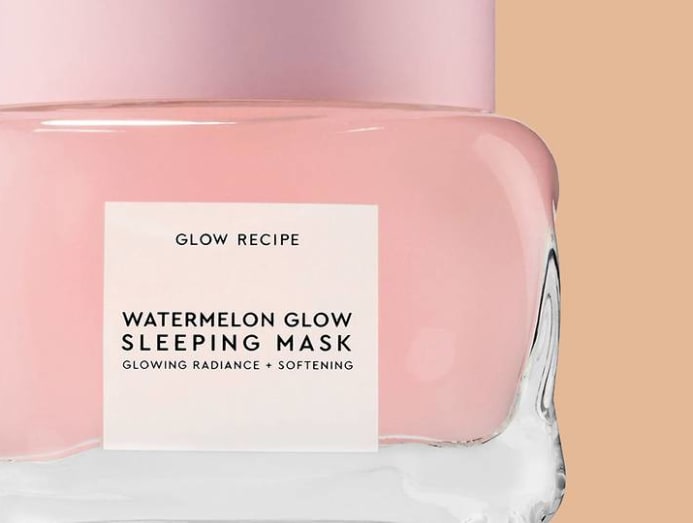 This pink-coloured potion is a cult favourite and Internet hit. While its pretty and Instagram-friendly packaging has played a big part in its popularity, the product actually has excellent skin-renewing benefits. It packs gentle AHAs to clarify skin and refine pores. It also soothes with watermelon extract and hydrates with hyaluronic acid.
FRESH BLACK TEA FIRMING OVERNIGHT MASK, S$144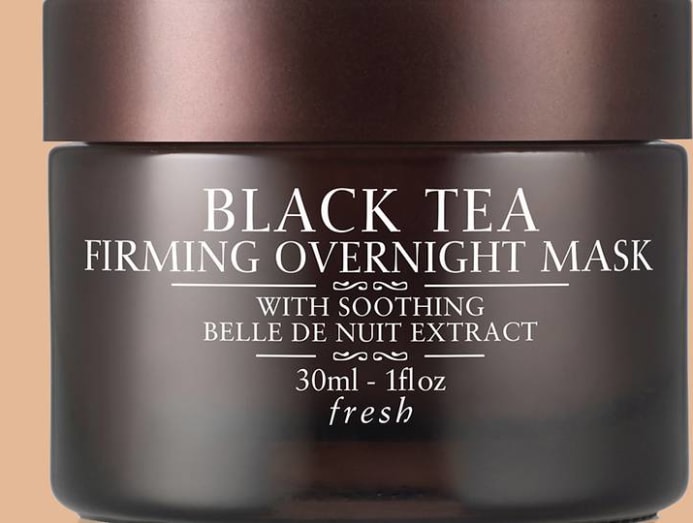 Ideal for mature skin, this velvety leave-on mask works like a corset for the face, tightening and plumping up skin overnight with firming peptides, hyaluronic acid and black tea extract. This mask has a thicker texture that will adequately hydrate and protect dry skin. Expect to see lifted facials contours, as well as a clearer, more refined complexion in the morning after use.
BELIF FIRST AID OVERNIGHT BRIGHTENING MASK, S$38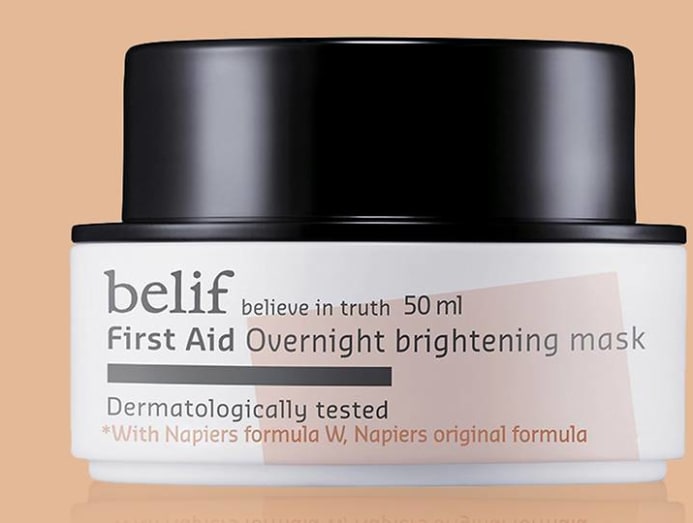 If you are after a clear and glowy complexion, incorporate this mask into your skincare routine. Black truffle, amber, pearl and gold powder capsules are the key ingredients in this radiance-boosting product that claims to also give skin a clearer appearance and translucent quality.
ALLIES OF SKIN 1A OVERNIGHT MASK, S$159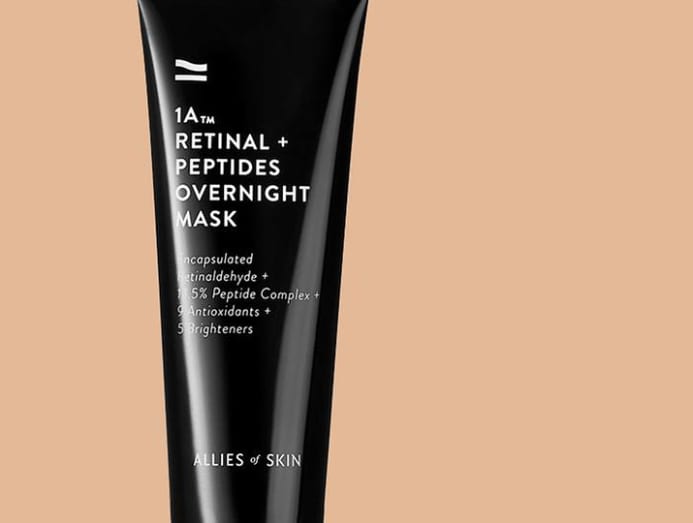 Love their day mask? Complete your regime with a night mask that is formulated with hyaluronic acid and essential fatty acids that forms a moisturising shield on skin to lock in all the moisture.