Ladies, here's a step-by-step guide to getting rid of hair split ends once and for all
Snipping these off is just a temporary fix – follow these tips to eliminate them for good.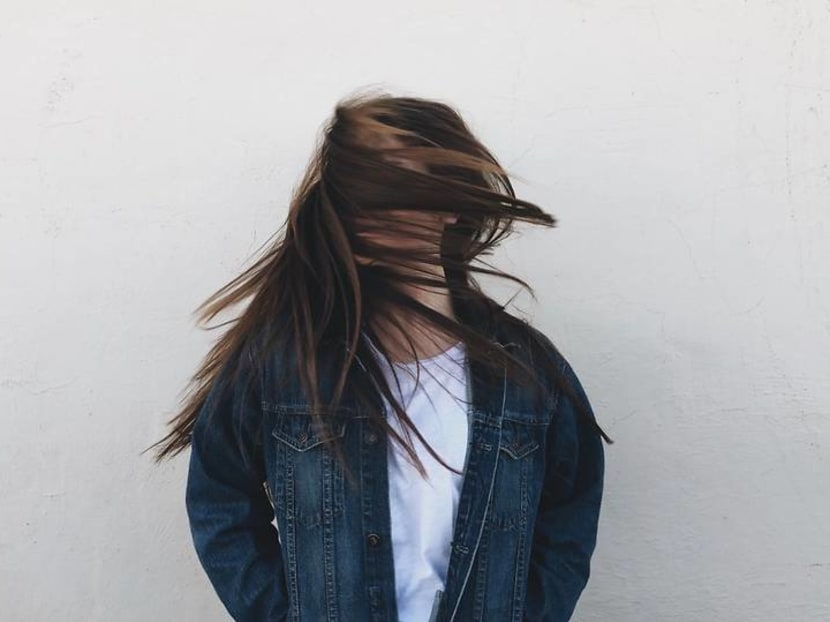 It's a very common hair problem that just about everyone has had at some point in their life, and to varying degrees of severity. And if you're trying to grow your hair to longer lengths, this exasperating issue can very well stop your efforts in its tracks.
Split ends result when the tips of the hair shaft fray and split, and these occur when hair is weakened from repeated stress – whether it's from heat, chemical or mechanical sources. 
What makes it a difficult problem to solve is that there really is no repair remedy. Once hair splits, no product or treatment will seal it back – so it's best not to waste your money on hair products that promise you that.
"The only way to get rid of these is to cut these off," said trichologist Leonica Kei, who runs her own hair and scalp care centre, Leonica K Trichology.
And don't snip these off with your craft scissors unless you want to split the hair shaft further – if you must do it yourself, use a pair of hairdressing scissors, which you can find at some hair accessory shops.
Split ends result when the tips of the hair shaft fray and split, and they occur when hair is weakened from repeated stress.
If, however, you have more split ends than you can manage to count, it's best to go to your hairdresser and get these trimmed off. In fact, Kei recommends a regular monthly or bi-monthly haircut for those with recurring split ends to maintain neat and healthy-looking hair ends.
Of course, that's not where the solution stops – to prevent split ends from making a return, you'll need to do a little more.
HOW DOES HAIR GET SPLIT?
To eliminate split ends once and for all, we need to first understand the causes. Kei explained that it happens when the ends of your hair become dry and thus weakened. 
These could be due to a variety of reasons: Repeated styling with heated tools, blow-drying on a high heat setting, overexposure to UV rays (if you spend a lot of time outdoors doing sports such as swimming) and chemical treatments such as hair-dyeing.
"Even brushing your hair with a poorly made brush or doing it the wrong way can cause split ends. The hair is made up of a fibrous central cortex, which is covered with cuticle layers that are arranged like roof tiles," Kei elaborated.
"Constant abrasion will damage and lift these layers and then cause the cortex to become frayed. A lot of hairstyling techniques, such as backcombing, subject hair strands to abuse, which could result in split ends especially if your hair is already in a dry or damaged state."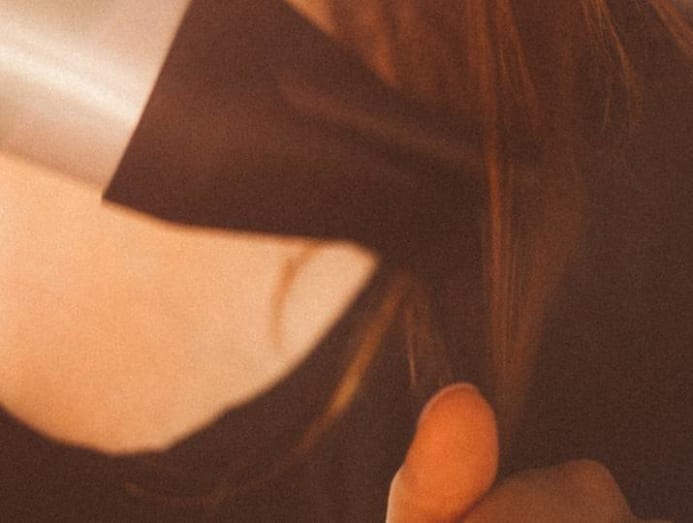 According to her, some people mistakenly think rebonding and keratin treatments are good for the hair since these can instantly turn coarse and frizzy hair into shiny, straight locks. 
But these are both chemical processes that involve high heat as well as chemicals that are harmful to hair and may actually damage your precious tresses. While keratin is an ingredient that can nourish the hair, a better way to allow your hair to benefit from it is to use hair products that contain it.
STEP-BY-STEP DAMAGE CONTROL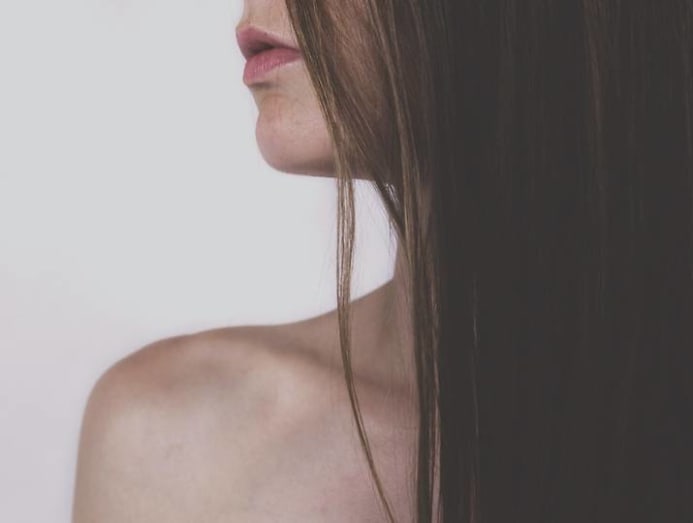 There's hope for you yet, even if you have a head full of split ends. As mentioned before, get these snipped off pronto, and visit your hairdresser for regular trims as you work on improving the condition of your hair.
For those who dream of possessing Rapunzel-esque locks, postpone it until you can see an improvement in your hair.
Some people mistakenly think rebonding and keratin treatments are good for the hair since they can instantly turn coarse and frizzy hair into shiny, straight locks.
Firstly, stop or cut down on chemical treatments. Want to colour your hair? Why not try a colour treatment instead, which is less damaging for your tresses. Any colour that requires bleaching is an absolute no-no if you already have split ends.
If you simply can't do without dyeing and perming your hair, Kei advised to have each process done on separate days. Leave a week or two in between both so that your hair has sufficient "rest" and can better recover from the heat and chemical stress.
At home, lower the heat setting when you blow-dry and heat-style your hair. Better still, put on a heat protectant before using hot styling tools on it.
Another no-brainer way to rescue your hair is to replace that cheap plastic brush and comb with a wooden or metal-pin option. These don't have sharp edges and won't cause static like plastic can, and will do their job without hurting the hair cuticle. Also, use a wide-toothed comb on wet hair – this is as basic as haircare gets.
Kei stressed the importance of using a conditioner after shampooing your hair. "Many people skip conditioner because it is a cumbersome step or because they think it will leave residue on their hair. Conditioner is very important in preventing split ends because it makes hair more manageable when wet or dry, and makes brushing easier on hair by reducing the friction between strands," she said.
"Don't be afraid to use conditioner even if you have oily hair; choose the right one that won't weigh down hair strands."
Finally, put on a cap if you're having a day of outdoor activity. If you swim regularly, use a product that can protect hair from UV rays – some of them also guard it against the damaging effects of chlorine.
It all boils down to being kinder to your hair – taking better care of it, protecting it from damage and making these a permanent habit. With any luck and, more importantly, these trichologist-approved care techniques, you'll soon be reaping the rewards for your efforts and seeing healthy ends on your hair.