Spring/Summer trends to shop: Tie-dye, bleached denim and... bike shorts?
Well, the 90s are back. And so are the 80s. And the 60s. Keep your wardrobe relevant and wearable with the season's most wanted.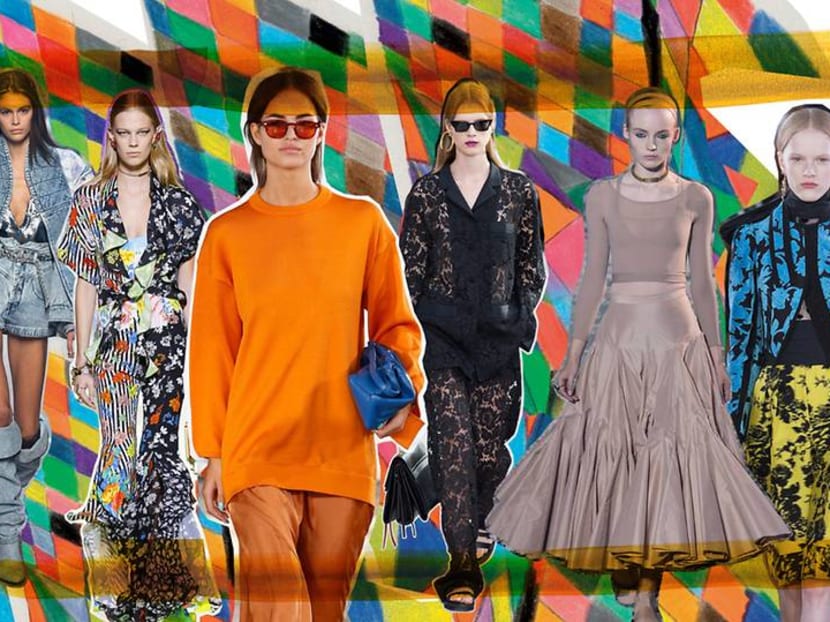 With the best of Spring/Summer fashion now in stores, this is probably the best time to hit the shops and get your pick of newly arrived stocks, whether it's online, designer or high-street. 
There are plenty of runway trends from this season to choose from, but the big question is: Which ones that are the easiest to translate from what the model wore to real life? Which ones can you actually use?
Here are the key trends that are worth spending on – and experimenting with – that will give you the most wearable and stylish Spring/Summer wardrobe.

1. BEIGE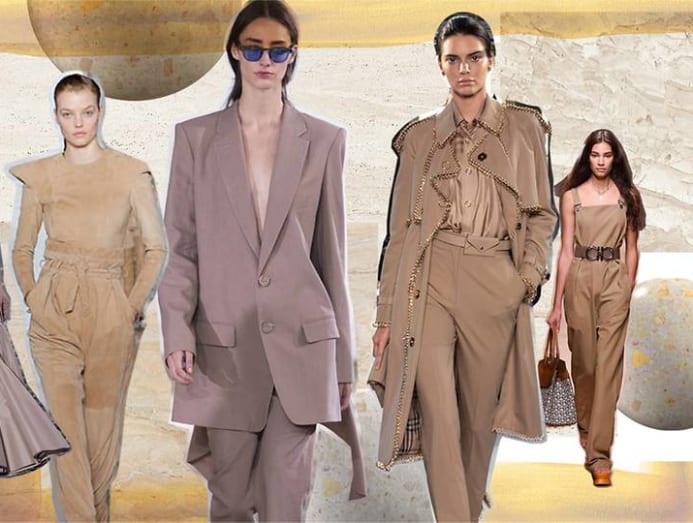 We can't think of a more wearable colour than beige (next to black, that is). It's low-key, classic, versatile, and a neutral that should be a staple in your wardrobe all year round. This season, wear it the way it's most frequently seen on the runways – from top to toe.

Afraid of looking washed out in this understated hue? Look to the runways for chic ways to assemble your all-beige outfit. Play with separates in different fabric textures and varying shades of beige – in case you didn't know, there's eggshell, ecru, camel, desert sand or greige.

2. BOLD TONES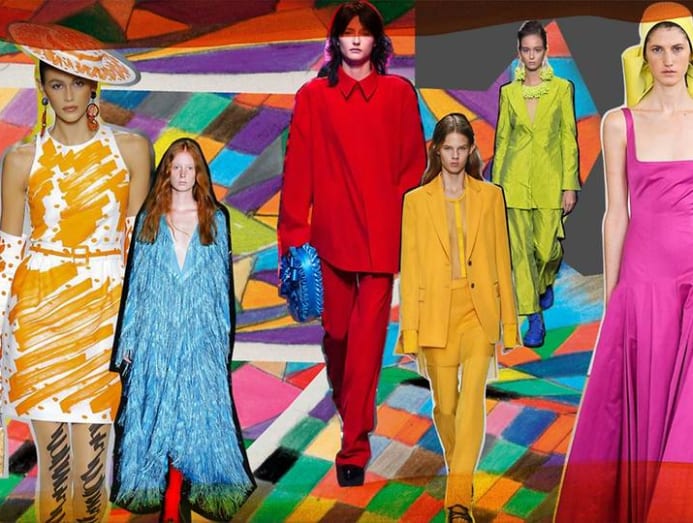 Beige a tad bland for your taste? Good news – bold, vibrant colours are also in trend. Go for maximum impact with rich, saturated shades like marigold, fuchsia and tangerine, or highlighter brights if you dare.

You don't necessarily have to go bold from head to toe – pair with denim or black to make these loud hues more workable for you.

3. UTILITY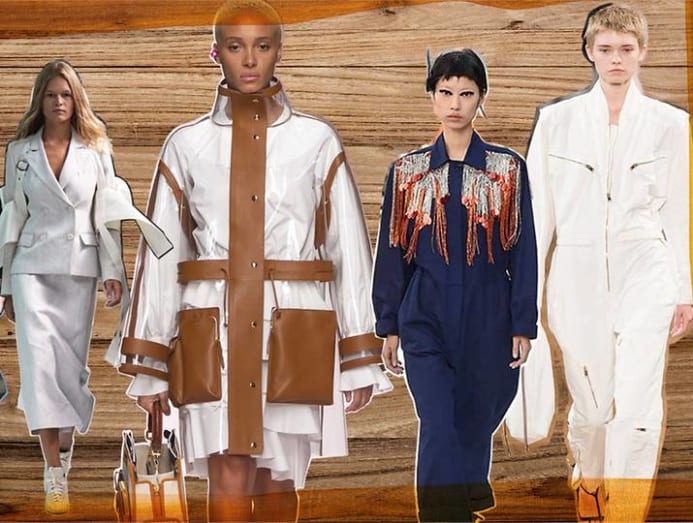 Pockets, in all sizes, are big and seen on everything from blazers, pants and tops to maxi-dresses, jumpsuits and belts. Besides being decorative, they are actually useful for stashing things – yes, fashion can be practical, too.

This also means that cargo pants are officially back, now also done in more feminine and fluid cuts that are easier to carry off IRL. Boiler suit-inspired jumpsuits were hot last season and still a do – why not try one in a softer and dressier material like charmeuse?

4. MODERN HIPPIE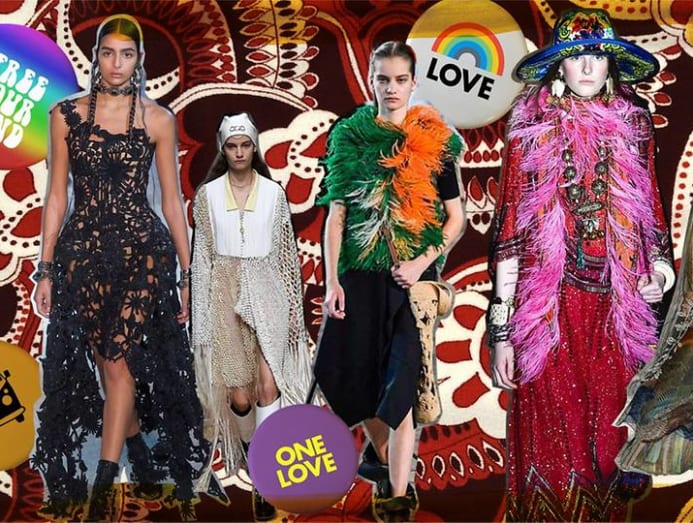 Tie-dye has made a comeback in fascinating forms – this season, you'll see it not just on t-shirts, but also jeans, dresses and outerwear. On the same 60s note, there are also scarf prints, handkerchief hems and flowy tunics that channel flower-child vibes albeit with a new slant.

Finish these boho-inspired looks with a low-slung rope belt, chunky jewellery, tinted sunglasses and a chill 'tude.

5. BLEACHED DENIM

It's time to lighten up on the denim front – you'd still want to wear those indigo jeans now and then, but this season, a few new pairs in bleached wash (or an acid wash if you dare) are an absolute must.

Bleached denim jeans might look super-casual (and indeed, it looks best on relaxed fits) but go ahead and try it on a tailored cut, too — it can be surprisingly dressy with a snug fit and when paired with, say, a velvet jacket and stilettos.

6. LACE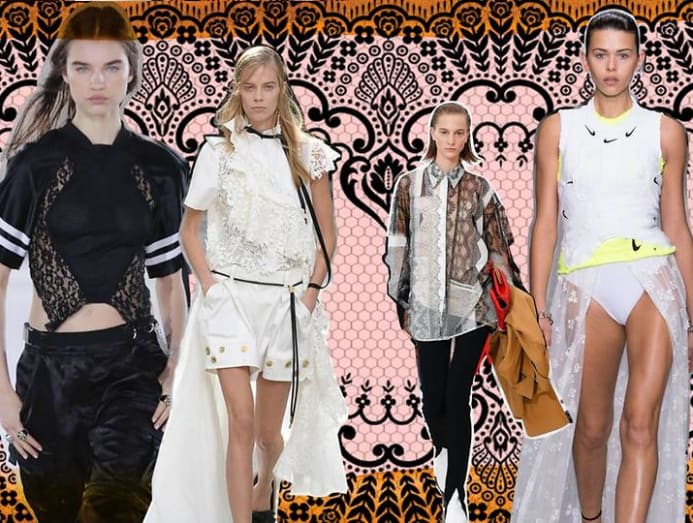 Lace can be girlish and romantic, dark and sexy, or everything in between. Some designers played up its ultra-feminine qualities, while others gave it an urban edge by using it in the most unexpected ways – on utilitarian and sporty styles, which are perfect for after-hours.

7. FLORALS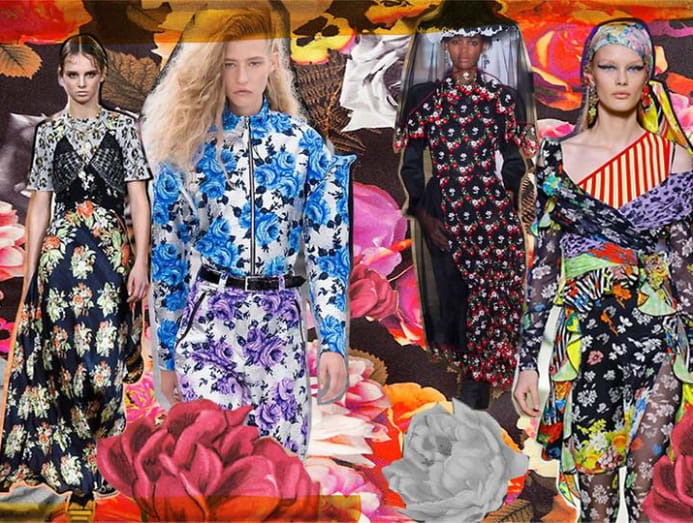 What is Spring without the blooms? Take your pick from this season's myriad varieties, from the large, bold and colourful to the delicate, subtle and discreet.

How to make them work for you? Choose a print in a scale that best suits your frame – some large floral prints may overwhelm a petite frame or highlight certain figure flaws so do make it a point to try them on for size.

8. BIKE SHORTS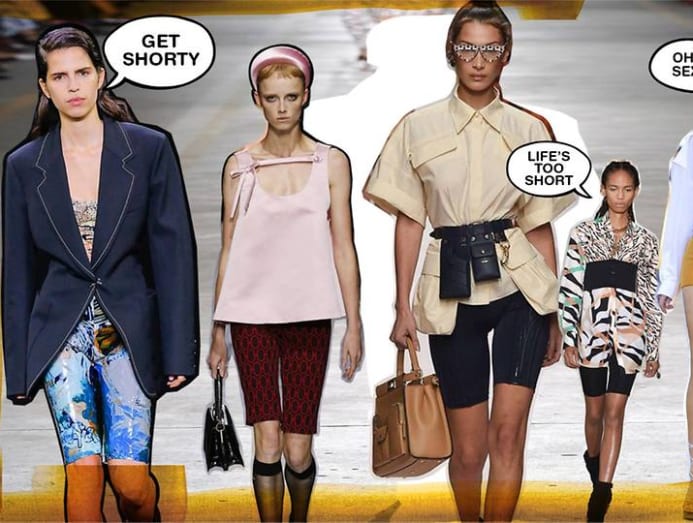 The latest athleisure item you need in your wardrobe is none other than bike shorts. We know – who would have thought these unforgiving sportswear bottoms would have made it into a list of trends to follow?

Admittedly, bike shorts are not something that curvy ladies can easily pull off. However, they look amazing on someone with an athletic bod. 
Some points to note when shopping for your shorts: A thicker fabric is flattering and do watch out for that camel toe – don't go for an overly tight fit and do always pair them with a long-line jacket or top.