Big, bold, beautiful: 10 showstopping earrings that are perfect for the season
Definitely not for blending into the dinner party. CNA Lifestyle picks 10 gorgeous sparklers to jazz up any festive ensemble.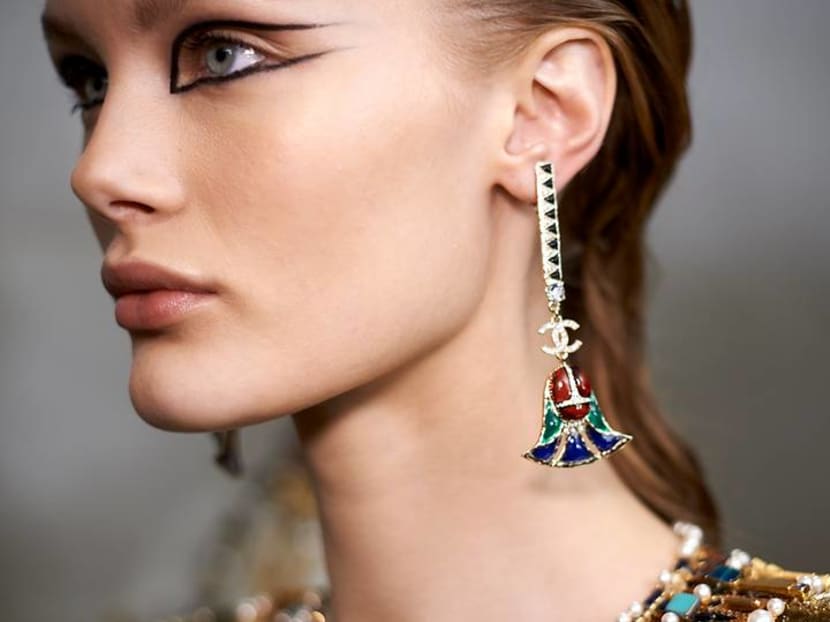 Shine like the dinner party star that you are with one of these 10 pairs of choice sparklers. Wear them as a pair or on its own – either way, all eyes will be on you.

1. MARNI MONILE CLIP-ON EARRINGS IN METAL AND FEATHER, €180 (S$281)
These pheasant earrings may come in a pair but it is so much more dramatic to wear just one. Fashioned out of goose feathers, these are delicate as they are beautiful. Keep them away from that dinner table candle though.
2. JACQUEMUS L'ORANGE OLIVE HOOP EARRINGS, S$234.44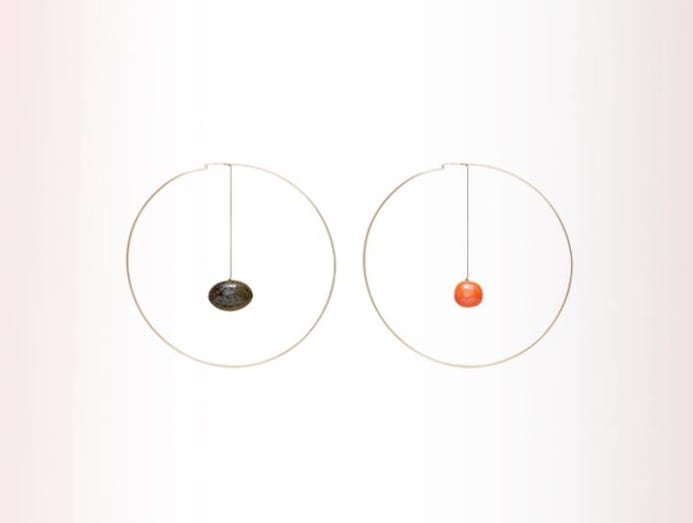 Everything about Jacquemus is larger than life (remember those exaggerated straw hats?), including these giant hoops earrings. But these aren't just your average hoops. The hotshot French designer took them a step further by dropping mismatched shoulder dusters right down the middle to offer up the best of both worlds.
3. ANISSA KERMICHE X REJINA PYO MOBILE ROUGE 18K GOLD-PLATED EARRINGS, £285
French fine jewellery designer Anissa Kermiche, and British label Regina Pyo teamed up to create this mini mobile that includes freshwater pearls, red enamel and gold as a precious reminder for us to have some fun.  
anissakermiche.com/front-grid/
4. KATE SPADE DASHING BEAUTY EMPIRE STATE EARRINGS, S$310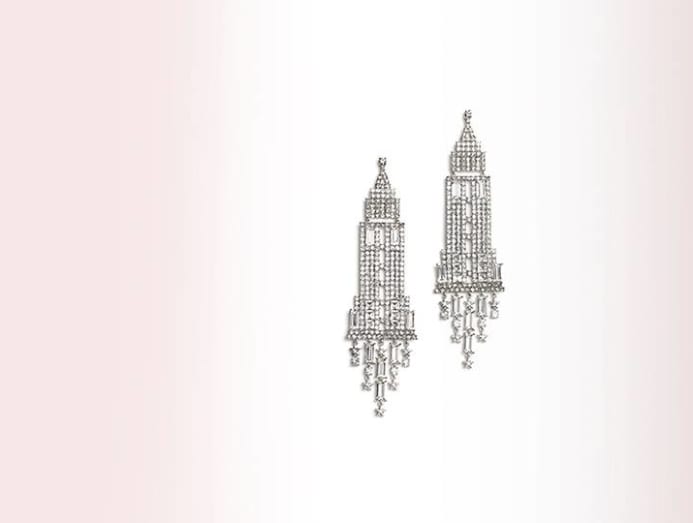 These sparklers are designed for those with New York on their minds. Equal parts Art Deco and contemporary, these shoulder dusters work like a charm, whether dressed up with a darkly sexy gown or dressed down with a simple tee.
5. BIBI MARINI SUNDROP BEAD AND SILK EARRINGS, S$329.46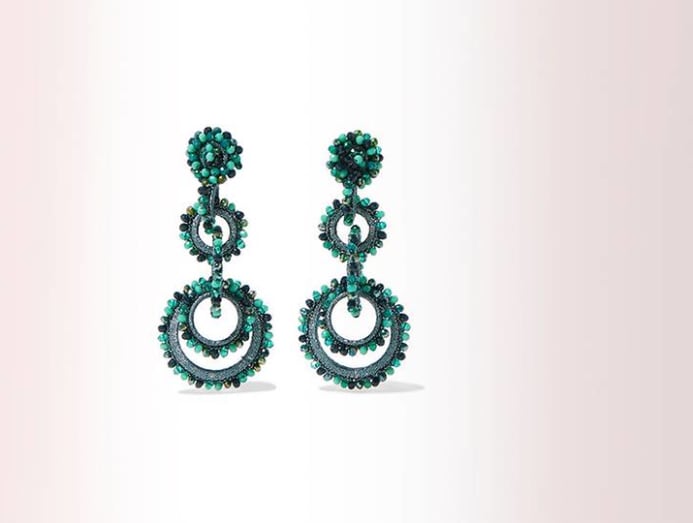 Designer Bibi Marini tapped Colombian artisans for these snazzy Sundrop hoops. Handmade out of silk, beads and crystals, these colossal earrings are surprisingly lightweight.
6. ANNIE COSTELLO BROWN MATISSE OXIDIZED EARRINGS, US$207
LA-based jewellery designer Annie Costello Brown turned what she calls a "humble" material – oxidised brass – into her signature, and has seduced the likes of Pandora Sykes and Dilone with them. If you find the sexy lines on this pair familiar, that's because you first saw them in Henri Matisse's paintings.

7. ROXANNE ASSOULIN SWAY EARRINGS, US$220
A classic with a twist. These lightweight clip-ons stand out for its dazzling pastel colours. Wear them with bleached denim and bubblegum pink for an uptown-downtown juxtaposition.
www.roxanneassoulin.com/collections/shop

8. SAINT LAURENT SMOKING SILVER-TONE, ENAMEL AND CRYSTAL CLIP EARRINGS, S$1,510
This is all the accoutrement you need to amp up that teeny, tiny LBD.
9. MERCEDES SALAZAR BLUE WASP EARRINGS, US$338
These are bugs we can handle. Colombian designer Mercedes Salazar tapped her native roots for this gorgeous spin on the wasp. 
10. RANJANA KHAN BONITA EARRINGS, US$425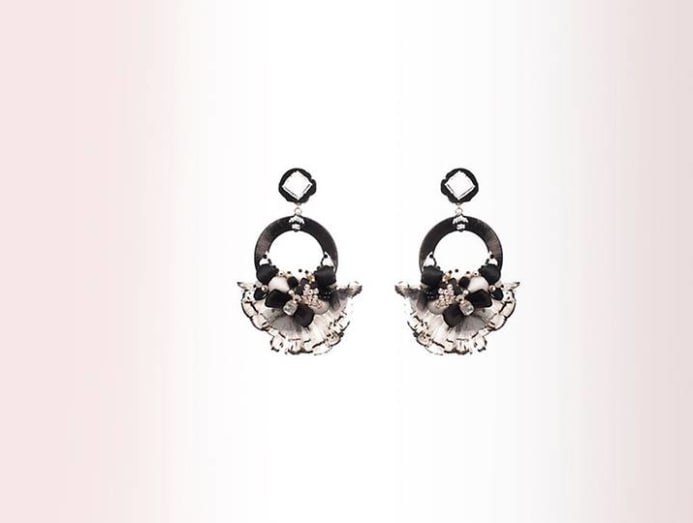 Who needs colour when you've got this much going on? Indian designer Ranjana Khan went to town with details – raffia, crystals, pompoms, silk petals, leather and peacock feathers – to wow her star-studded clientele that includes Beyonce and Michelle Obama.