'You don't need a lot of money to look good': Style advice for professionals
Style Switch host Yang Derong doles out practical wardrobe tips for busy professionals at CNA Lifestyle's styling workshop. Shop better, he says, not more.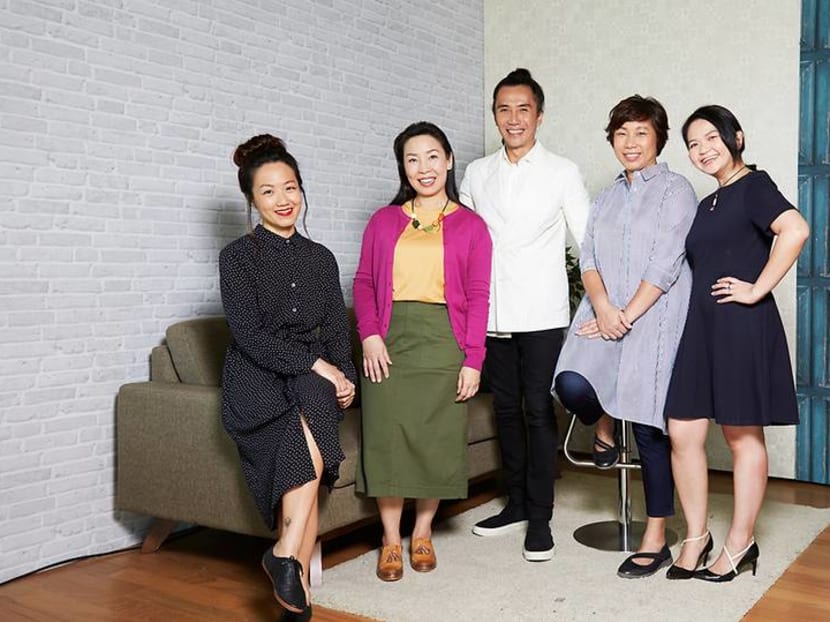 Yang Derong, artist, Jedi Knight of fashion, and host of CNA Lifestyle's Style Switch, has good advice for anyone who wants to look better at work. "I don't think it's a question of buying more but buying better," he said. "You don't need a lot of money to look good."
Yang was speaking at a Style Switch workshop held last month, helping four Singaporeans up their style presentation so they can go conquer the world. The next instalment of CNA Lifestyle's makeover series returns to CNAlifestyle.com on Mar 27.
Working with the participants, Yang reiterated the importance of finding clothes that fit not just their bodies but their personality as well.
"I think what is important is basically to understand your own DNA. Once you understand your own DNA, your shape, your lifestyle, your personality and your work; with that in mind you it's easier for you to find your own style."

For busy professionals, Yang recommends building a "capsule collection" of pieces in solid colours or simple designs to allow for mix-and-match outfits every day.

"You just want a really great capsule collection that you can work very comfortably with, like five tops and three bottoms, or maybe six tops and two or three bottoms. That allows you to just pick and choose any way you want to combine them. They will still work for you," said Yang.
"For example, if you build on a black, white and grey capsule, you can easily work with that by adding your colour accents. You can easily personalise with accessories, like a great bag or a great pair of shoes."
To look good and feel comfortable on your daily commute, he recommends breathable material with a little stretch, which Yang calls "tropical-friendly".
"They are comfortable to wear and they fit nicely without bursting at the seams. Singapore is so humid, it's so hot. Sometimes it's not easy to wear tight-fitting stuff in Asia's heat, but the technology of the stretch fabric makes it very comfortable."
The Style Switch workshop participants were given a makeover from Yang, with his picks from Uniqlo.
"I think Uniqlo makes some of the best clothes in the world. They have the masses in mind and I really believe in Uniqlo in many ways. Perhaps most importantly, they design with the Asian person in mind in the form of petite sizes, which suit smaller ladies looking for a petite fit," said Yang.

But clothes only maketh half the woman. To feel comfortable inside and out, Yang stressed the importance of wellness and personal care.
"Looking good is not just about wearing clothes – it's also about what comes from the inside. A great haircut, or maybe two or three days a week in the gym can make a big difference. Because when you look healthy, you feel healthy and you look great." 
Watch all-new makeovers when Style Switch returns to CNA Lifestyle on Mar 27.