Minis and bell bottoms, geometry and tights: The swinging 60s are back in style
Prettier and sexier than ever before, yet whimsically true to the time. Here's how to pull off the 60s trend without looking like you're headed to a costume party.
When Karl Lagerfeld put his Chanel Cruise cast in white stockings and Mary Janes, it was clear the 1960s was once again upon us. The 60s was a particularly prolific time for fashion, spawning many style trends we now call iconic: Mod, the babydoll, the flower child, the hippie, to name a few.
Blame it on the rag trade's unwillingness to let go of the past, but the biggest names in fashion – Lagerfeld along with his famous friends Gucci's Alessandro Michele and Ferragmo's Paul Andrew – are loving a little throwback fashion.
CNA Lifestyle counts the ways to relive the Swinging Sixties without looking like you're attending a costume party.
BABY, YOU'RE A DOLL
The babydoll first came about in the 1960s, and despite umpteen reiterations, the instantly recognisable A-line continues to make an impact – this time in a patterned wallpaper print of deep, dark colours punched up by flashes of neon.
For a modern touch, consider changing up the fabrication. Instead of clunky wool and restrictive polyester, try gossamer chiffon or lightweight cotton for a svelte and airy finish. It won't hurt to add au courant touches of knife pleats (busy girls need to take bigger strides) and/or a high neckline (modest dressing is so in trend right now). Style tip: Coloured tights make for a playful finish to your look.   

ART IN MOTION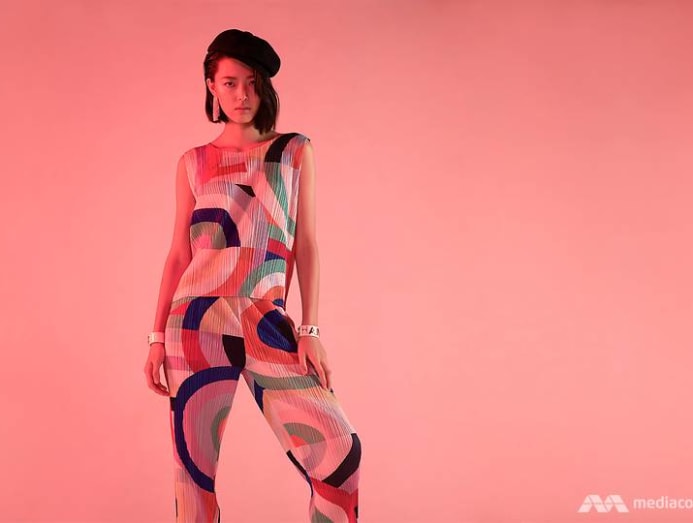 Pop art was an indelible part of the 1960s, thanks to icons like Andy Warhol. Three decades after his passing, Warhol's masterful play on bright colours remains relevant and directly lends itself as a source of inspiration for ready-to-wear.
But don't limit yourself to just colour play – push it further with colour geometry (hello, Mary Quant) that is at once modern and timeless. While you're at it, work in it dash of beatnik style for that irreverent artist vibe.

LONG LIVE THE MINI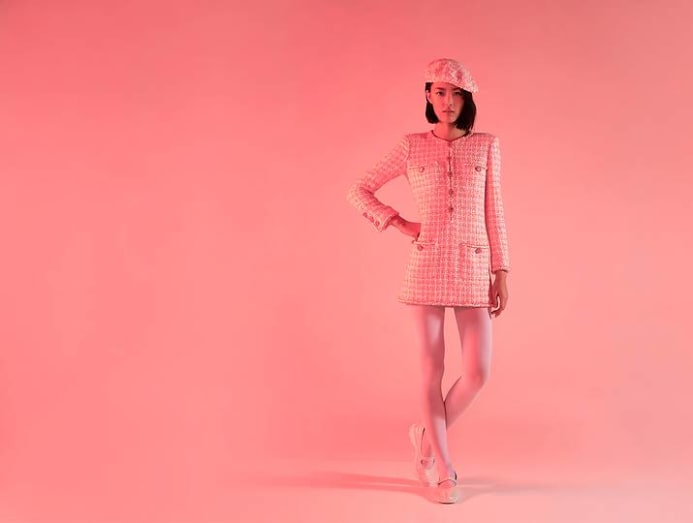 It is still debated if Mary Quant did in fact invent the miniskirt. Not comfortable flashing so much bare leg? Take a style tip from the 60s and bring on the coloured tights. Remember this: Solid and neon tights add character to the getup (think Mary Quant in pink tights and Twiggy in opaque white tights) while prints double up as accessories. Pair with boots or Mary Janes to pull the look together.

DO THE HIPPIE SHAKE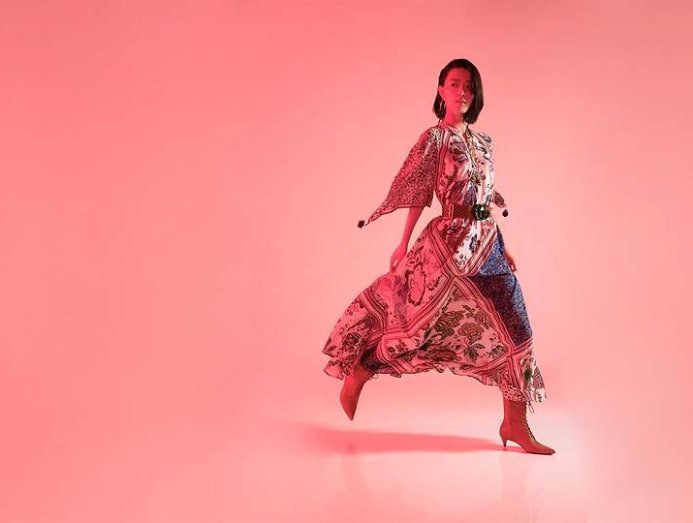 Build your own Summer Of Love memory. Just be sure to adjust to modern context. The modern flower child no longer wears flowers in her hair and she's traded in that braided leather belt for a designer one. Yes, she's shiny and new but she still wants peace and love.

SHE WEARS THE PANTS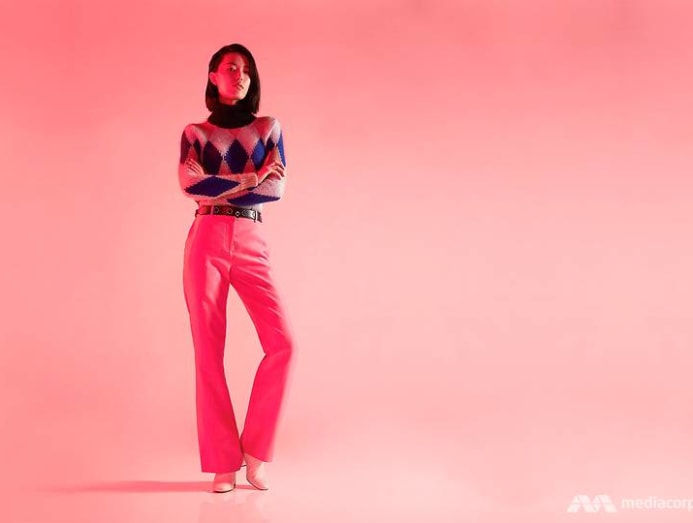 How can we do a 60s roundup without bell bottoms? And who wore them best? Cher, of course. The label Staud even named their flared pants after her.
But flared pants aren't the easiest to wear. It's all in the hip-to-flare ratio. The smaller the hips, the bigger the flare, and vice versa. Girls who are generous at the hips can cheat with bell bottoms covered in busy swirly prints. Let the attention be on the print.
Bring back Cher's blunt-cut bangs and kohl-rimmed eyes to complete the resurrection.
Photography by Kelvin Chia, styling by Damian Huang, hair by Sean Ang, makeup by Melissa Yeo, model Bora from Mannequin.